1947 Fiat 1100 S
One of Fiats first post-war efforts was a racing variant of the 1100 known simply as the 1100 S. It featured a tuned engine and a dramatic streamlined body by Fiat which was loosely based off the pre-war 508 CMM and helped the car achieve nearly 100 mph.
The two-seat body was produced by Carrozzerie Speciali at Fiat's own Officine Lingotto under the derection of Giuseppe Cogno. Several of the early cars don a badge with this script.
The structure itself was an aluminum body built over the Fiat 1100B chassis.
The 1100 cc engine offered significantly more power than its predecessor and produced around 50 bhp. The S-spec engine water pump, redesigned radiator and different camshafts.
The 1100 S debuted at the 1947 Mille Miglia and placed a remarkable second, third, and fourth overall.
Fiat have quoted that 401 copies of the 1100 S were made, but we suspect this might be an overambitious number that includes several other bodystyles.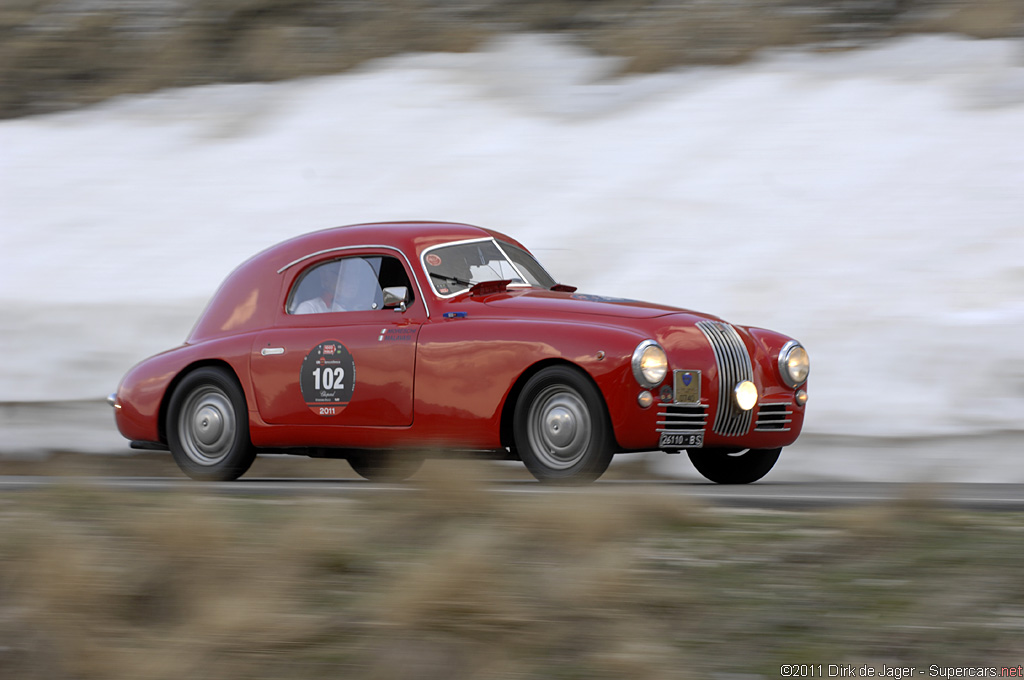 In Detail
| | |
| --- | --- |
| type | Racing Car |
| engine | Inline-4 |
| displacement | 1089 cc / 66.45 in³ |
| power | 37.3 kw / 50 bhp |
| specific output | 45.91 bhp per litre |
| bhp/weight | 60.61 bhp per tonne |
| curb weight | 825 kg / 1819 lbs |
| length | 3930 mm / 154.7 in |
| width | 1480 mm / 58.3 in |
| height | 1350 mm / 53.1 in |
| top speed | ~150 kph / 93.15 mph |
| combined fuel econ eu | 12.5 L/100 km or 18.82 mpg-us |