1948 Porsche 356 No. 1
The first Porsche, chasssis 356-001, was produced in Gmünd as two-seat roadster using VW parts. Work on the project started as early as 1947 and was authorized by Ferry Porsche to begin construction in March of 1958 of the new Sportwagen Typ 356. He was undoubtedly influenced by Cisitalia which was making cars based on Porsche designs from basic Fiat components.1
With Volkswagen production beginning as early as 1945, Porsche had a steady supply of Volkswagen parts to rely on. Porsche designers drew up a new tubular space frame with the VW engine placed behind the driver and in front of the rear axle much like the pre-war Auto Unions. Using a reversed VW swing-arm suspension, the setup was unfavorable since the trailing-turned-leading arms were held in place using the torsion bars which ran rearward of the car and required a longer chassis than normal.1
The steering, brakes, suspension, transmission, clutch and headlights were all sourced from Volkswagen. The 25 bhp engine was bored, fitted with larger valves and fitted with a higher-compression cylinder head to produce 35-40 bhp.
The prototype, called the first Porsche by many and known as Porsche No. 1 was completed in March on 1948 in Austria. It was tested in chassis form before Erwin Komenda designed the bodywork. Details such as pop-out door handles, integrated bumpers and a decorative aluminum license plate surround separated the car from its VW roots. Inside Komenda fitted a bench seat, spartan controls and minimal upholstery.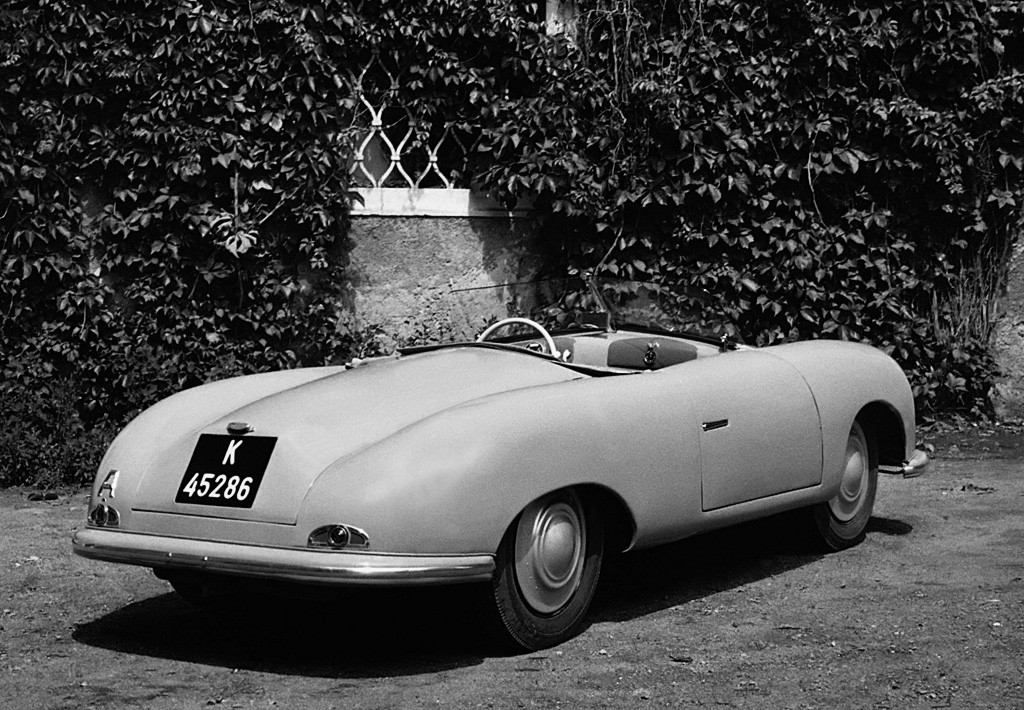 Upon completion the car was previewed in Swiss Grand Prix and then used to win a local race in Austria called Rund um den Hofgarten.
By 1950, the first 356 model went into series production in Stuttgart. The model was available in the Coupé, Speedster and Convertible variants. At some point the car was modified with a new floor and bucket seats. It is currently the centerpiece of Porsche's own collection and is a permanent fixture in their museum.
Sources & Further Reading.
1. Ludvigsen, Karl.Porsche. Excellence Was Expected. Bentley Publishers: 2003.
Story by Richard Owen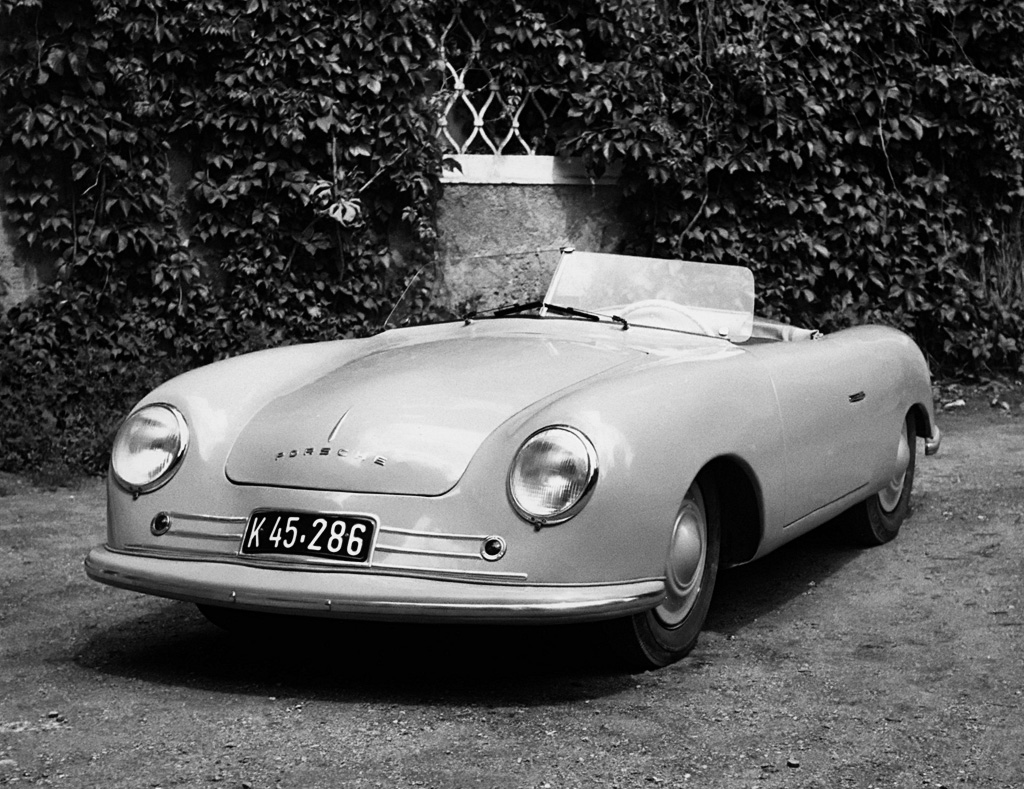 In Detail
| | |
| --- | --- |
| submitted by | Richard Owen |
| type | Concept / Prototype Car |
| built at | Austria |
| production | 1 |
| engine | Air Cooled flat-4 |
| displacement | 1131 cc / 69.0 in³ |
| compression | 7.0:1 |
| power | 26.1 kw / 35.0 bhp @ 4000 rpm |
| specific output | 30.95 bhp per litre |
| bhp/weight | 57.95 bhp per tonne |
| body / frame | Aluminum Body over Tubular Steel Chassis |
| driven wheels | Mid Engine / RWD |
| front brakes | VW Drums |
| rear brakes | VW Drums |
| steering | VW |
| f suspension | VW Parallel Trailing Arms |
| r suspension | VW Leading Arms w/Torsion Bars |
| curb weight | 604 kg / 1330 lbs |
| length | 3860 mm / 152.0 in |
| transmission | VW 4-Speed Manual |
| tran clutch | VW |
| top speed | ~135.16 kph / 84 mph |