1949 Alfa Romeo 6C 2500 'Villa d'Este'
The classic Villa d'Este version of the 6C 2500 introduced in 1949 was named after its triumph in the concours d'elegance of the same name and is a perfect example of how the lines of a truly successful car are timeless. Not only that , it was capable of a top speed of 165 km/h with its Superleggera (extra lightweight) body, by Touring.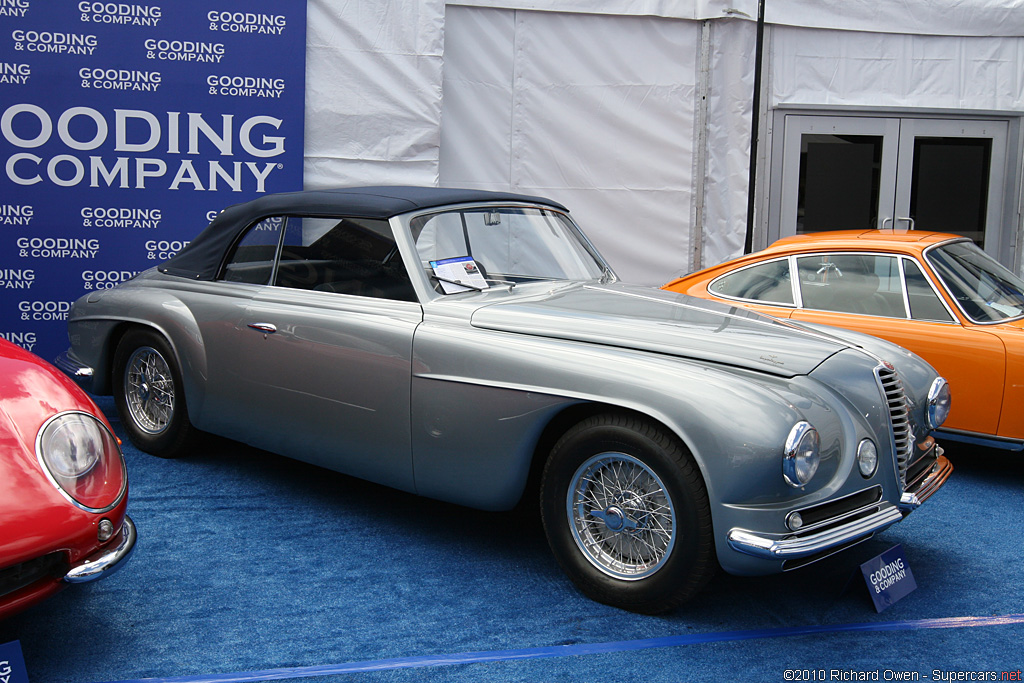 1952 Alfa Romeo 6C 2500 Villa d'Este Cabriolet 918100 – did not sell for $660,000
Finished in silver, with blue leather interior and navy blue canvas soft top, the subtle and elegant colors suit the lines well, imparting a quiet presence to the graceful curves which serve to catch and reflect the light in the manner intended by Anderloni.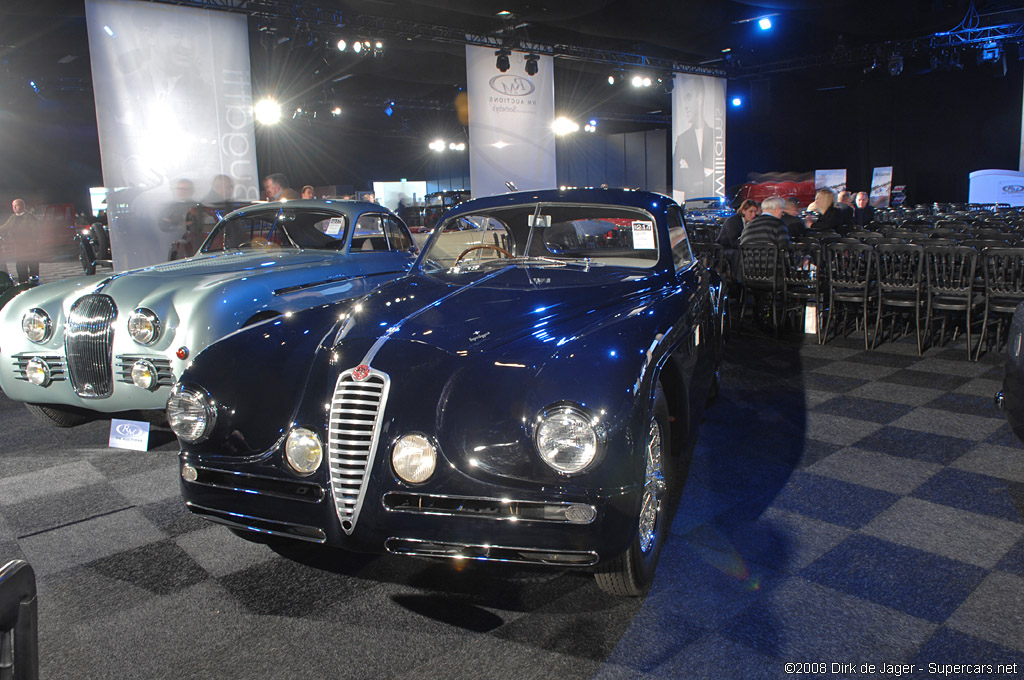 1949 Alfa Romeo 6C 2500 SS Villa d'Este – sold for €318,037
As proven by its recent California Mille experience, this 6C 2500 Villa d'Este is an immensely driveable machine, well-suited for continued enjoyment and entry in vintage rallies. Its 2,443 cc six-cylinder engine with three Weber carburetters starts without hesitation and runs as smoothly as Jano originally intended. What's more, this automobile retains the elegant appearance of a recently restored automobile with only the occasional evidence of use in the 15 years since restoration was completed. The expertly-applied dark blue paint accentuates a curvaceous, elegant shape, and the dove grey interior provides a striking contrast, accented by a unique steering wheel and mirror treatment.