1955 Imperial Newport
With understated elegance and a well-deserved reputation for excellent engineering, the Imperial marked the pinnacle of the Chrysler product line. Notably, 1955 marked the registration of Imperial as a separate marque within the Chrysler Corporation, and the completely new-for-1955 models benefited from the full stylistic influence of the renowned Virgil Exner.
For 1955, Imperials were available in two forms: the C-69 short wheelbase version known as the Newport Coupe or Sedan, along with the C-70 long wheelbase sedan version named the Crown Imperial. Featuring excellent build quality, the upscale Imperial was priced from $4,483, providing a very attractive alternative to the contemporary offerings from Cadillac and Lincoln.
1955 Imperial Newport Gallery
Auction Sales History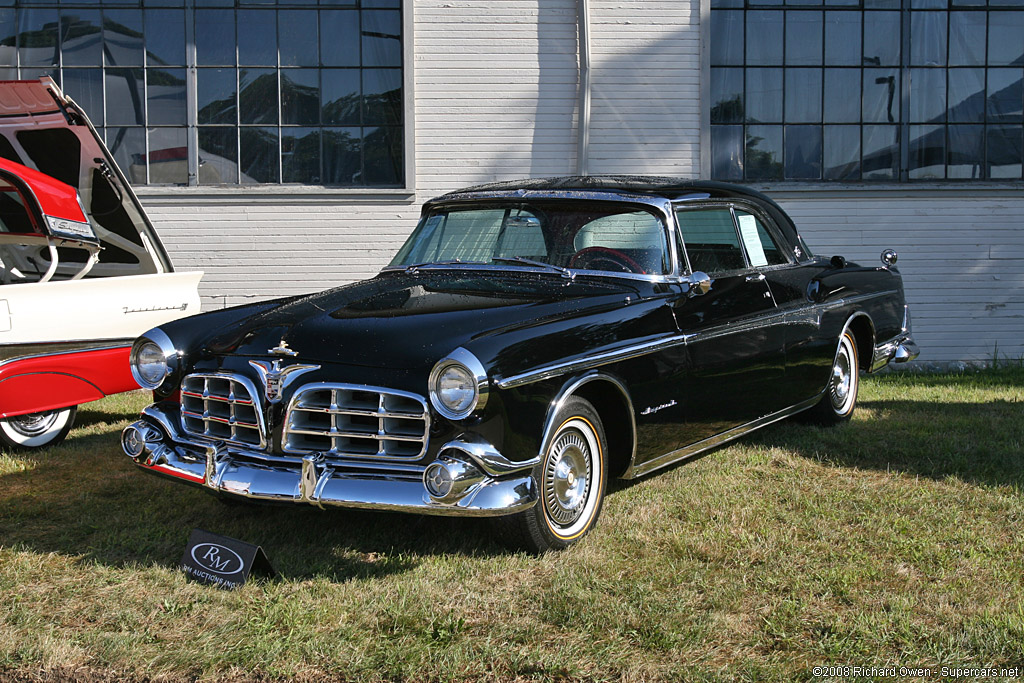 1955 Chrysler Imperial Newport Two-Door Hardtop – sold for $49,500 The handsome 1955 Imperial two-door hardtop offered here is a solid, original car that spent 27 years in storage prior before being treated to a body-on restoration, commissioned by its current owner. The black finish, along with the period style gold stripe tires that surround steel wheels with full chrome wheel covers, complement the clean and timeless bodywork. Inside, the beautifully restored and opulent passenger cabin is trimmed with black leather upholstery featuring red cloth inserts, along with a red headliner and a red dash panel. Befitting its regal heritage, the Imperial features a host of passenger amenities including factory-installed air conditioning, along with a heater, defroster, power windows, and a power-operated front seat.
Auction Source: 2008 Meadow Brook Concours