1955 Kurtis 500KK
Some exciting sports car were built on the potent KK chassis that was typically reserved for Champ Cars. Kurtis called this chassis "practically an Indianapolis 500 racing car with fenders and lights added"¹.
Kurtis sold the KK500 model as kit starting in January of 1953. It included a tubular chassis with torsion bar rear suspension. The chassis was made of relatively small-diameter tubing that had an X cross-brace in the middle and twin main tubes above and below the axles. A similar Champ Car design nearly won the Indianapolis 500 in 1952.
Feature Car
Unlike the cycle-fendered 500s, this one, chassis MKK58, was sent to Jack Sutton in California to be fitted with a unique body. There he crafted a unique aluminum body for sports car racing. His design featured very small front and rear overhangs, suicide doors, a Plexiglas wrap-around windscreen and the typical Kurtis nine-bar front grill which was a stressed member of the frame.
Sebring race driver Jack Ensley purchased MKK58 and installed at small-block Chevrolet engine complete with Rochester fuel injection. This was mated to a four-speed transmission. Jack didn't finish MKK58 in time to race the 1958 Road America so he sold it. The car passed through Joseph Cocannon, before being raced in by Duke Knowlon in the late fifties and early sixties.
Restored with removable front and rear bumpers, MKK58 was displayed at the 2009 Amelia Island Concours d'Elegance.
Sources and Further Reading
1.White, Gordon Eliot Kurtis-Kraft : Masterworks of Speed and Style, MBI Publishing Company LLC:2001.
Auction Sales History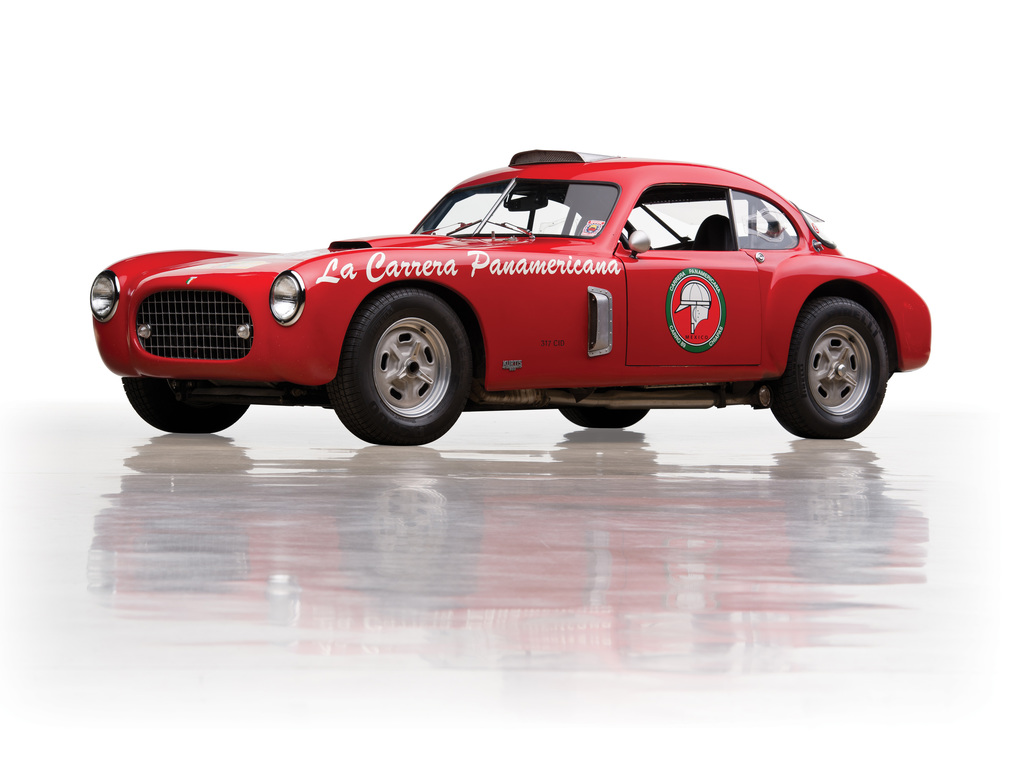 1955 Kurtis 500 Swallow Coupe KK 43 – sold for $220,000 The car offered here is one of two Kurtis Kraft 500 racing chassis known to have been fitted with Allied bodies; in this case, the car is fitted with the short-wheelbase Swallow model. It was equipped from new with a potent Lincoln V-8 engine and three-speed manual transmission, and it was reportedly originally intended for the 1955 Carrera Panamericanas, but the event was unfortunately cancelled.
Auction Source: Paul & Chris Andrews Collection by RM Sotheby's
Read more at http://www.supercars.net/cars/4432.html#ohSzy0YAqgpTdctv.99