1957 Chevrolet Corvette
In 1957, Chevrolet enlarged their V8 engine to 283 in³ engine that was rated at 220 bhp. Several options were available to increase power output including the 'fuelie' that increased power to 250 or 283 bhp and GM boasted "one horsepower for every cubic inch".
Mid way thought the production year Chevrolet offered a manual transmission for the first time on the Corvette and this option would continue in following years. It cost $188.30 and was a modified Borg-Warner unit.
For serious customers Chevrolet offered Rochester carburetor division's "Ramjet" fuel injection which was only ordered on 240 cars. The basic kit could produce 283 bhp or 250 bhp and cost $484.20.
With column-mounted tachometer, cold-air induction and heater delete the 579E racing version cost $726.30 Less than 50 were ordered this way and they were typically ordered with the Heavy Duty Racing Suspension that had new springs, front anti-roll bar, limited-slip differential, ceramic-metallic brake linings and a faster steering ratio. These two options together added $1500 to the base price of the car.
Colors for the 1957 model year included Onyx Black, Aztec Copper, Cascade Green, Arctic Blue, Venetian Red, Polo White, Inca Silver with beige or red interior. A matching Auxiliary Hardtop could be ordered for $215.20.
Often the 1957 Corvette raced alongside in SCCA races against the Jaguar XK120 and Mercedes 300SL. Active racer Andy Portofield said "You also had to drive very hard back then but the 1957 Corvette with fuel injection and the four speed transmission made us dominant from 1957 until the Cobra showed up in late 1962."1 Roger Penske also raced a 1957 Corvette in 1958 as his foray into the world of motor sport.
See full 1957 Chevrolet Corvette Image Gallery
Sources & Further Reading
1.Friedman Dave. Corvette Racing Thunder. Gullstrand Motor Productions: 2003.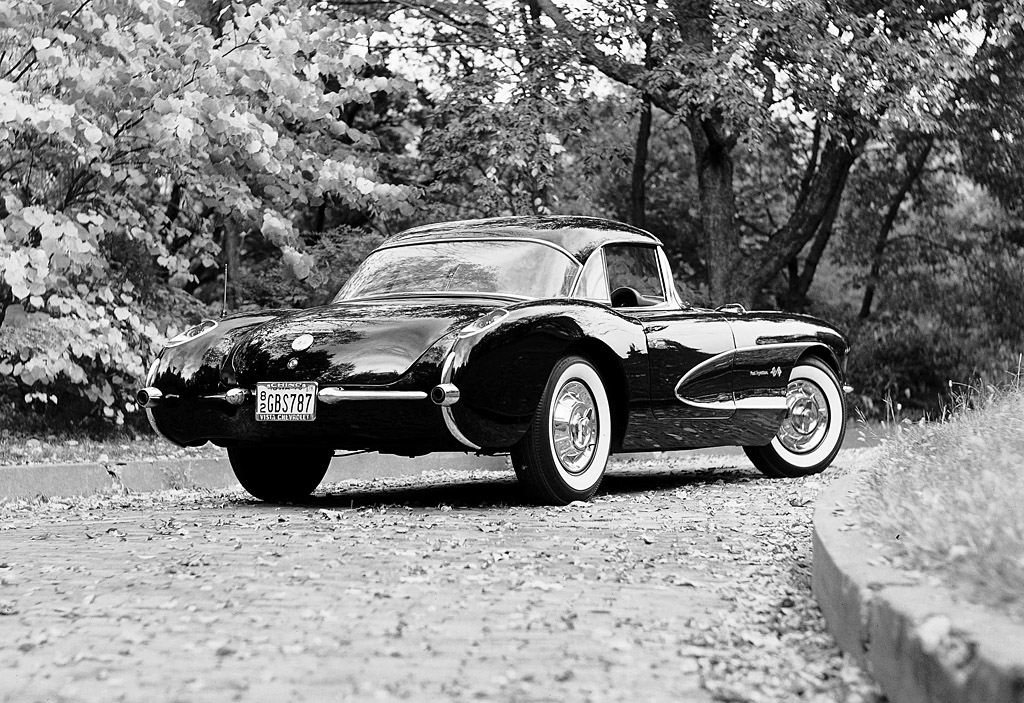 1957 Chevrolet Corvette – sold for $126,500 Numbers matching, fuel-injected, NCRS Top Flight and Bloomington Gold Award winner. Beautifully restored. Top of the line fuel-injected motor. The ultimate 1950s American sportscar. Auction Source: The Amelia Island Auction 2015 by Bonhams