1957 Chrysler 300C
As the Fifties progressed, Chrysler products began to sprout distinctive tailfins, ostensibly to improve handling and stability above 70 miles per hour. The 1957 Chrysler brand standard-bearer, the 300C, was equipped with a standard 392-cubic-inch, 375-horsepower HEMI, two four-barrel carburetors, a high-output camshaft, Torsion-Aire suspension and the new Torqueflite transmission, making it the fastest, most powerful production car built in America that year and earning it the appellation "beautiful brute."
See full 1957 Chrysler 300C image gallery
Auction Sales History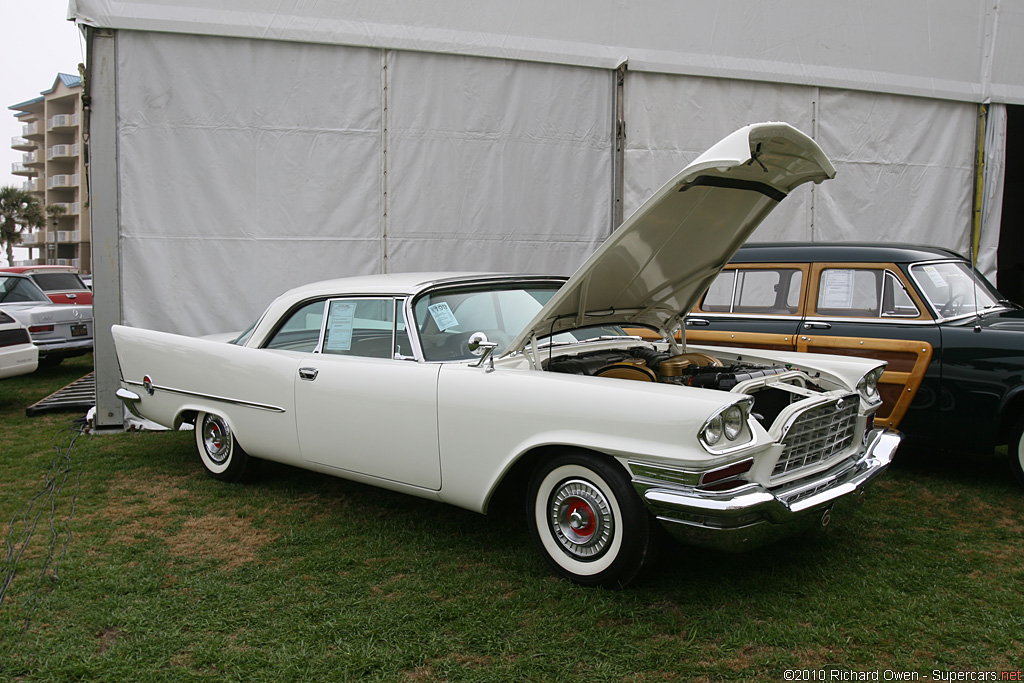 1957 Chrysler 300C Sport Coupe – sold for $93,500
This 1957 Chrysler 300C Sport Coupe is one of only 1,918 examples built. It was first sold in Redwood City, California to the Harrah organization, and as confirmed by a letter written by Harrah mechanic Everett J. Adams, the 300C was delivered to Harrah's Lake Street Garage in Reno, where it was assigned equipment number 235 and provided to Harrah Vice President Roma Andriotti for his personal use. It was driven for just one year before moving directly to the Harrah Museum for display, where it remained until the dispersal auction of October 1985, where Bob Turnquist, the owner of Hibernia Auto Restoration and author of The Packard Story, purchased it.
Auction Source: 2010 RM Automobiles of Amelia Island Auction