1959 Cooper Type 39 'Bobtail'
In 1955 Cooper introduced their mid-engine Type 39 'Bobtail' two years before their similar F1 effort. The 'Bobtail' used a Coventry Climax FWA engine in a steel tube chassis with a lightweight aluminum body.
Chassis details were similar to Cooper Formula Junior cars with integral brake drums in wheels, transverse leaf spring suspension and a centre-mounted driving position.
The first Bobtails were built with the 1100cc Coventry Climax FWA engine, but later cars in the series received the FWB, 1500cc unit. These were attached the Citroën gearbox with special gear ratios.
Body details included a cut-off tail, wrap-around windscreen and drop-down doors.
See full 1959 Cooper Type 39 'Bobtail' Gallery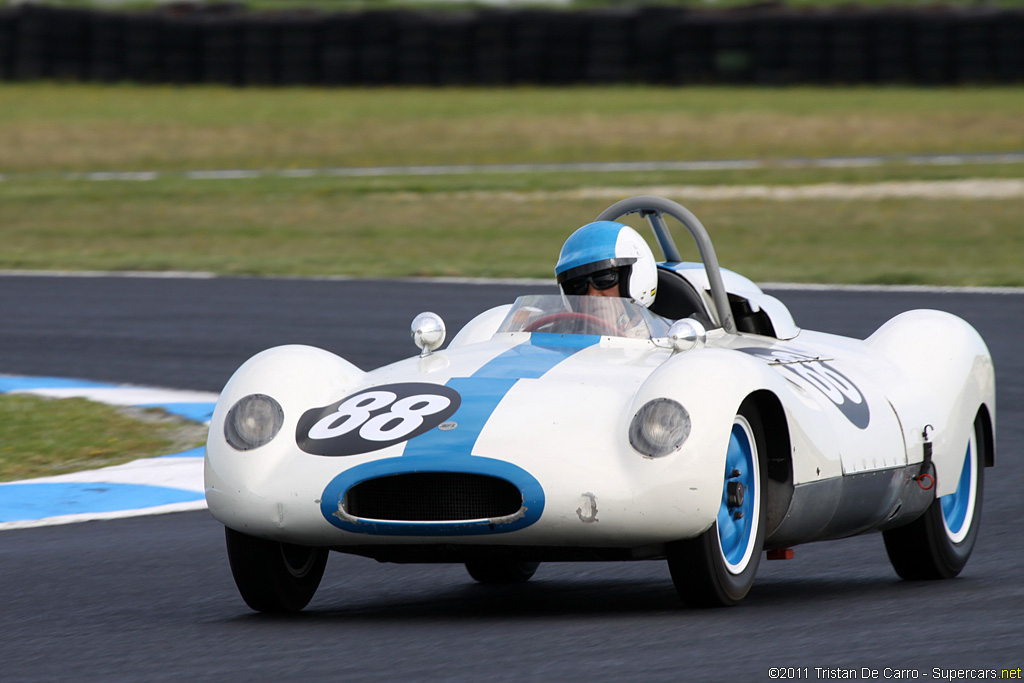 In Detail
| | |
| --- | --- |
| type | Professionally Tuned Car |
Auction Sales History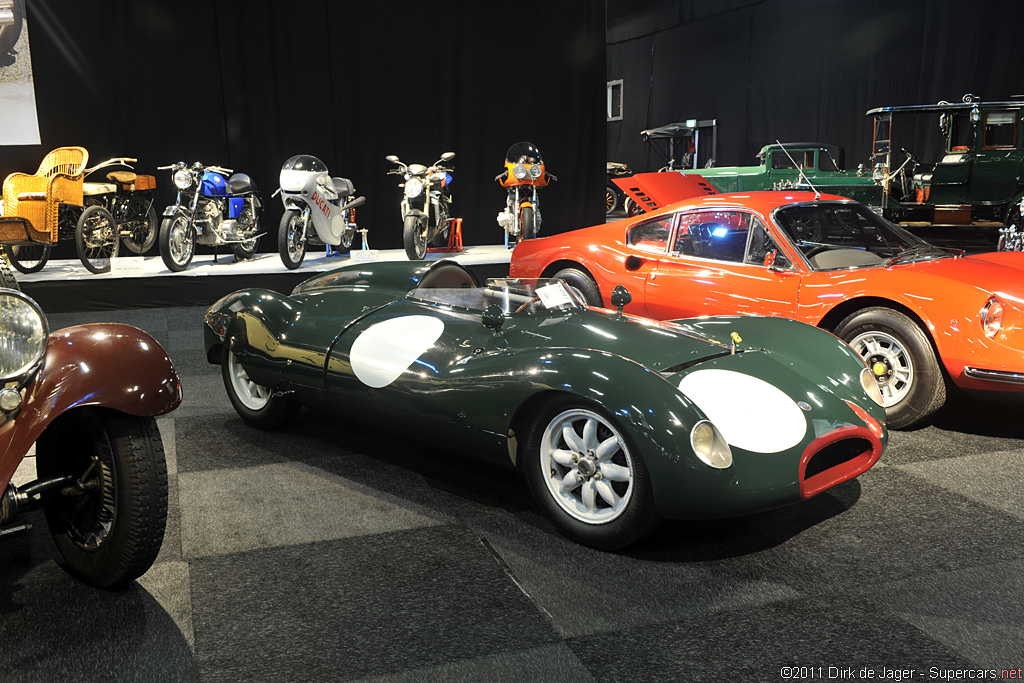 1956 Cooper Climax Type 39 "Bobtail" CS/52/56 –
The car on offer here was in the first wave of mid-engine sports racers, being sold to Bill Boye of Florida in 1956. He campaigned it extensively through 1962. When Boye retired CS/52/56, it was bought by a Mr. Green in Melbourne Florida, who put it in storage for almost 20 years.
Auction Source: 2011 London Auction by RM