1960 Plymouth XNR
The XNR was designed and envisioned by Chrysler design chief Virgil Exner who took many liberties to design his own idea of of a small sports roadster. It was one of Exner's most ambitious designs with many new controversial features that weren't relevant to regular production cars.
In styling the car, Exner paid close attention to the front and rear bumpers which were an integrated part of the roadster's outward style. At the front, the grill and bumper were fully integrated into the shape of the body. Likewise the crosshatch rear bumper accentuated the car's rear stabilizing fin.
Unique to the car was its asymmetrical design with a power bulge running down the driver's side. The car was built with racing aspirations in mind, so a hard cover was made to cover the passenger area. Both the front and rear fenders were heavily sculpted with small winglets.
The body was fitted over a version of the Plymouth Valiant's chassis with a straight-six engine. This engine was chosen for its overly-asymmetric layout. The slant-six engine was uprated to NASCAR specs and could reach 9000 rpm with 250 available horsepower.
The car was built in Italy and then toured the world in 1960. Later it returned to Italy before being purchased by the Shah of Iran.
For nearly 50 years the XNR was unseen by the public until a restoration debut at the 2011 Amelia Island Concours d'Elegance. Owner Karim Edde displayed the car as part of the Orphaned Concept class and it was a highlight of the show.
Karim found the car in the earlier 1980s in Beirut, Lebanon. It spent some time in the collection of the Shah of Iran and later in Kuwait. Before Amelia Island the XNR was completed restored by RM Restorations in Canada.
Story by Supercars.net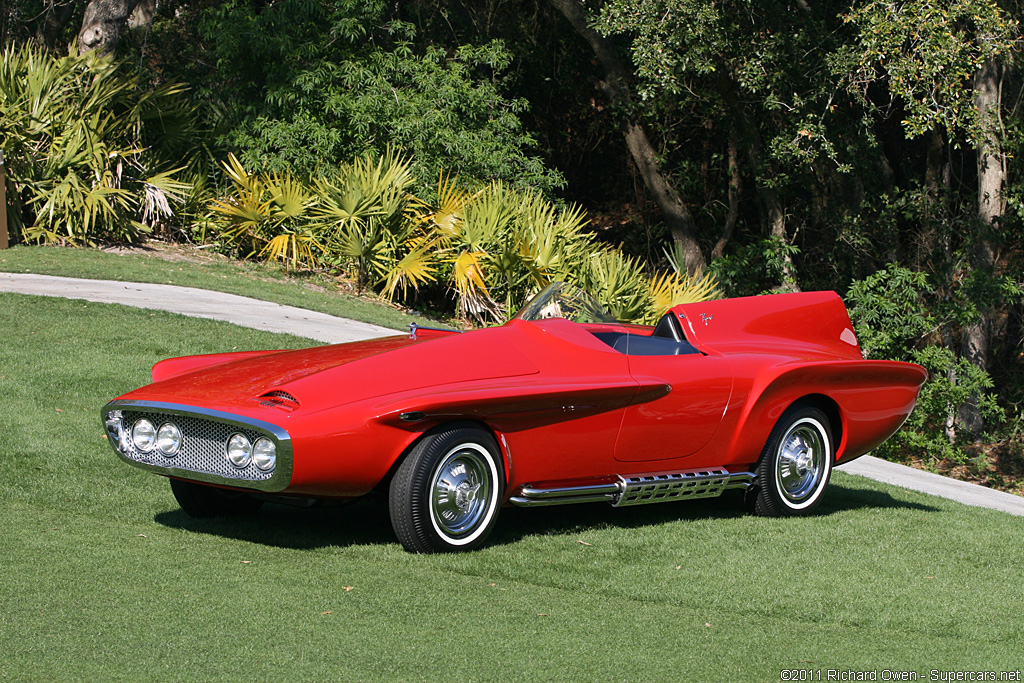 In Detail
| | |
| --- | --- |
| | |
| type | Concept / Prototype Car |
| body stylist | Virgil Exner |
| production | 1 |
| engine | Inline-6 |
| position | Front, Longitudinal |
| power | 186.4 kw / 250 bhp |
| redline | 9000 |
| body / frame | Steel Body over Plymouth Valiant Chassis |
| driven wheels | RWD |
Auction Sales History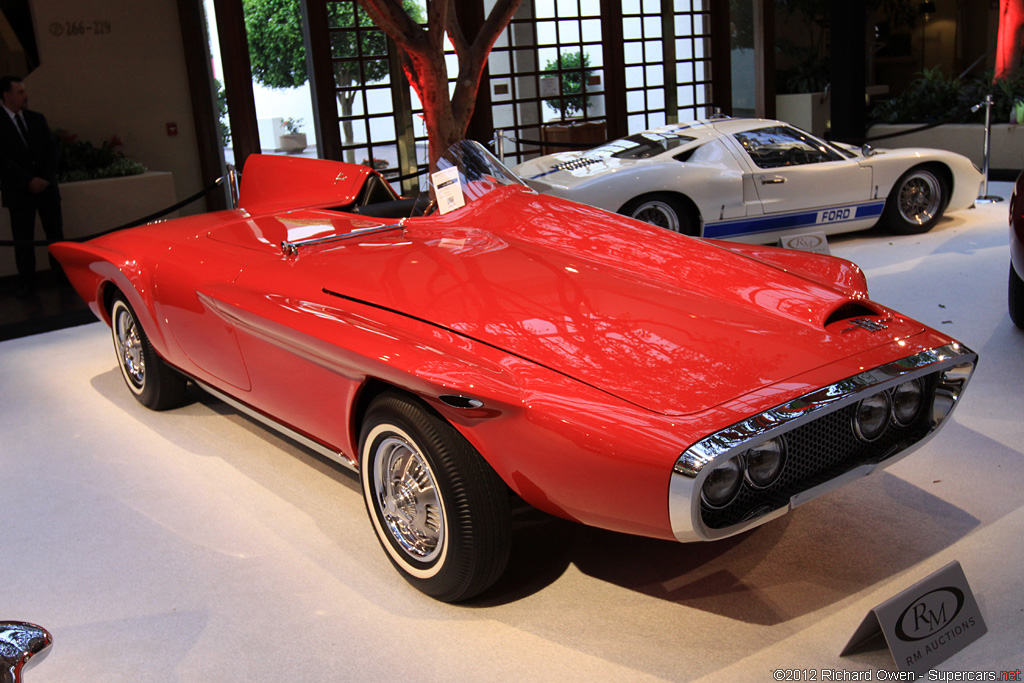 Stunning, asymmetrical, Virgil Exner design. Motor Trend and Road & Track cover car; hand-built in steel at Carrozzeria Ghia. An original, running and driving, perfectly roadworthy, dream car. Formerly owned by the Shah of Iran, with fascinating history. Recently completed, painstakingly accurate restoration. 2011 Gran Turismo Award recipient at Pebble Beach. Class Award at both Amelia Island and Pebble Beach.