1962→1964 Facel Vega II
The Facel Vega II or HK2 as it was sometimes called was the company's second real model after the FV. It was built as an expensive grand tourer and was completely reshaped with a low roofline and double front headlights. Like the previous models, it used a Chrysler 'Typhoon' engine and was very heavy.
It was the work of Jean Daninos who was looking to revive the great French grand tourer in the same vein as Delage and Delahaye. before Forges & Ateliers de Construction d'Eure-et-Loir (FACEL)was formed Daninos had completed the Comète and Bentley Cresta for his own use. With Facel Vega he wanted to create the fastest four-seat coupe in the world.
In 1959 Daninos released the HK2 at the 1961 Paris Motor Show that featured much lower bodywork and a very bright greenhouse. It used a 390 bhp version of the Chrysler V8 and the chassis was loosely based of the HK500.
Naturally all the interior was redesigned and upholstered in fine leathers.
As an expensive grand tourer the II appealed to many famous owners including Pablo Picasso, Ava Gardner, Frank Sinatra, François Truffaut and the Shah of Persia. It was advertised as "Le Coupe 4-places le plus rapide du Monde." At 12,000GBP it was three times more expensive than the Jaguar E-Type.
See full 1962 Facel Vega II Gallery here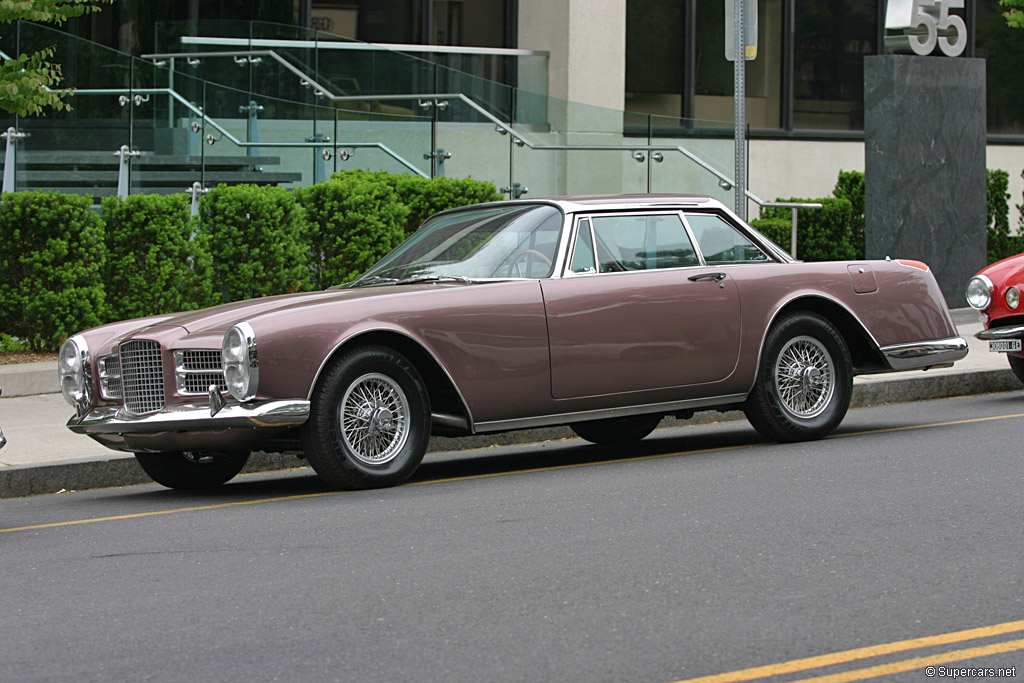 In Detail
| | |
| --- | --- |
| type | Series Production Car |
| production years | 1962 – 1964 |
| released at | 1961 Paris Motor Show |
| built at | Paris, France |
| production | 180 |
| price $ | $ 12,000 |
| engine | Chrysler Typhoon V8 |
| fuel feed | Twin 4-Barrel Carburetor |
| displacement | 6276 cc / 383 in³ |
| power | 290.8 kw / 390 bhp @ 5400 rpm |
| specific output | 62.14 bhp per litre |
| bhp/weight | 221.34 bhp per tonne |
| body / frame | Steel Body over Steel Tube Frame |
| wheel type | Rudge |
| front tires | 6.7×15 |
| rear tires | 6.7×15 |
| front brakes | Dunlop Discs |
| rear brakes | Dunlop Discs |
| steering | Gammer Cam & Foller |
| f suspension | Indpendant w/Coil Springs |
| r suspension | Live Axle w/Half-Elliptic Leaf Springs |
| curb weight | 1762 kg / 3885 lbs |
| wheelbase | 2659 mm / 104.7 in |
| length | 4750 mm / 187 in |
| width | 1760 mm / 69.3 in |
| height | 1270 mm / 50 in |
| transmission | 3-Speed Auto or 4-Speed Manual |
| final drive | 2.93:1 |
| top speed | ~241.4 kph / 150 mph |
| 0 – 100 mph | ~18 seconds |
Auction Sales History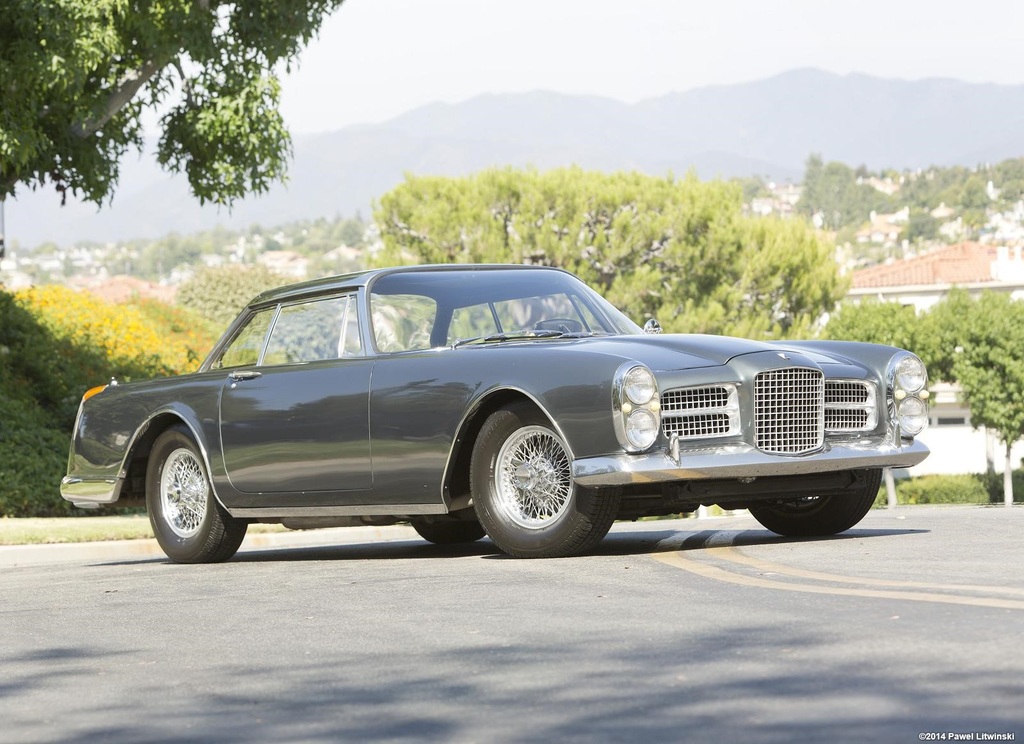 1962 Facel Vega Facel II HK2 A141 – sold for $253,000 One of fewer than 185 Facel II's produced. Single family ownership for the last three decades. Desirable factory options including wire wheels. Long-term California car well-known in Facel circles. Documented chain of ownership. Auction Source: The Scottsdale Auction 2015 by Bonhams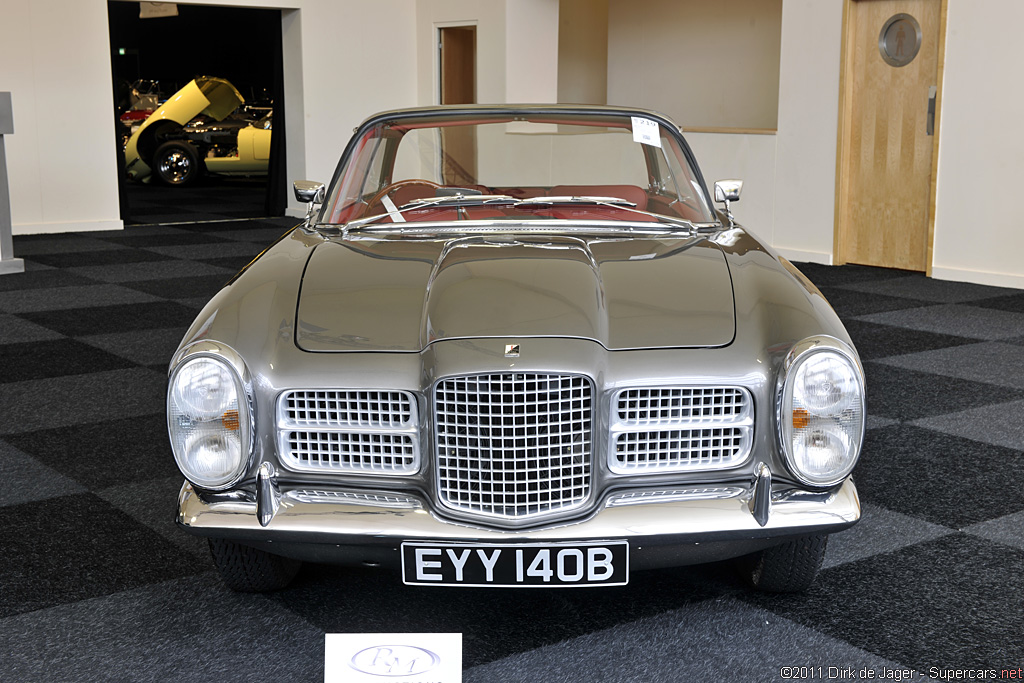 1964 Facel Vega II HK2B155 – did not sell for €197,200. In April 1965 the car was sold to Birds Swansea Ltd. on the registration number BB45 after having covered 20,000 miles. Well-known car collector George Milligan acquired it in August 1968 following a "wanted" advertisement he had placed in a motoring magazine. The car joined another Facel II in his stable and remained with him until 1981, whereupon it was sold to Hamish McAlpine who kept the car until the 1990s. Mr. McAlpine sold the car to French film producer Daniel Carrillo, a noted French car collector who kept it for over 10 years. The current UK-based owner purchased the car in 2008 and entrusted it to UK restorer Alan Carrington, who embarked upon a full restoration with parts supplied by Hans Ruhe, a Facel Vega specialist in Holland.
The body was stripped to bare metal and restored with new metal where necessary. The car was painted in Gunmetal Grey metallic, and the chassis was detailed at the same time. The suspension was dismantled and restored with new shock absorbers all around and new Coopercraft brakes. A full re-trim of the interior was carried out, the seats were re-trimmed in red leather, a red cloth headlining was fabricated, and every rubber seal was replaced with a new item. The dashboard was restored correctly, as was the wooden rim steering wheel. The power steering system was rebuilt, and five new stainless steel wire wheels and correct Dunlop tyres were also fitted. Auction Source: 2011 London Auction by RM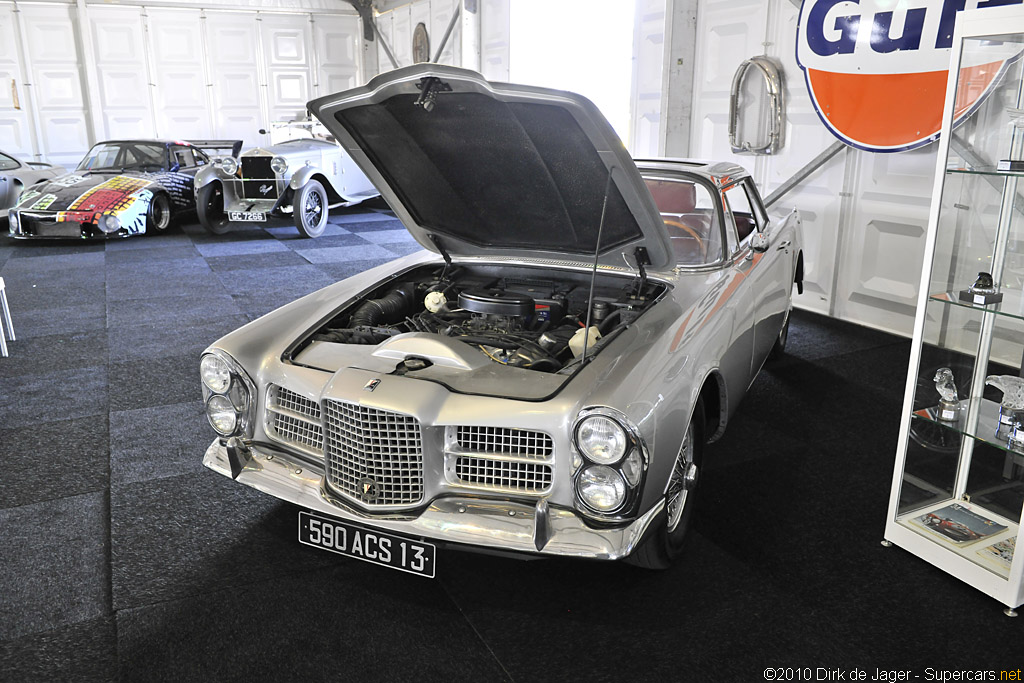 1962 Facel Vega HKII – sold for €176,910. According to information in the production records kindly supplied to us by Archives Amicale Facel Véga, the car was delivered new on 27 July 1962 to the German dealers Auto Becker, 'silver grey' with a 'code 3171' red leather interior, and fitted with an automatic gear-box, power steering and Borrani radiating wheels. It has a FACEL production number of 85, and retains its original TY8-712-207 engine.
Exceptionally, it is equipped with a sun-roof, probably made by FACEL to special order; Archives Amicale Facel Vega have confirmed that such an option did not always appear on price-lists or product specifications. Amicale Facel Holland suggest this modification may have been carried out in Germany by Auto Becker, its original importers.
Our HK2 resurfaced in the United States in 1990, and was sold in 2001 by Hans Ruhe, the great Facel specialist in Holland, to a member of Amicale Facel in Brittany, who sold it to the current owner in 2004. The front has been altered, probably during its time in the USA, with Mercedes headlamps mounted instead of the famous original Megalux lamps. The car has a French carte grise, and is in its 'silver grey' livery with attractively patinated red leather interior. Auction Source: 2010 Artcurial Sport & GTs au Mans Classic