1963 Porsche 356B/2000GS Carrera 2 GT Dreikantschaber
One of the most confused of all Porsche is this DKS or Dreikantschaber produced in 1963. While it might appear like a mid-engine RS61 Coupe, this car is actually a rebodied 356B with a rear-mounted engine.
Porsche 1963 campaign took off with the 356B/1600GS Abarth fitted with the Type 587/2 2.0-liter enigne and Porsche-ATE disc brakes from the Carrera 2. This formula worked well for existing customers and cars, but relied on the limited production Abarth.
When confronted with further production, Porsche manager Fritz Huschke von Hanstein turned again to Abarth, but production never reached fruition. Instead he had Porsche engineers draft up a new body inhouse that departed drastically from the 15 year old 356 shape.
Unlike the earlier 356s, this one featured fared-in driving lights and cut-off greenhouse reminiscent of of the RS61 coupe.
Porsche didn't give this new a car a name since it was homologated and considered a Carrera 2 by the FIA. It was nicknamed Dreikantschaber which was also the german term for a scraper.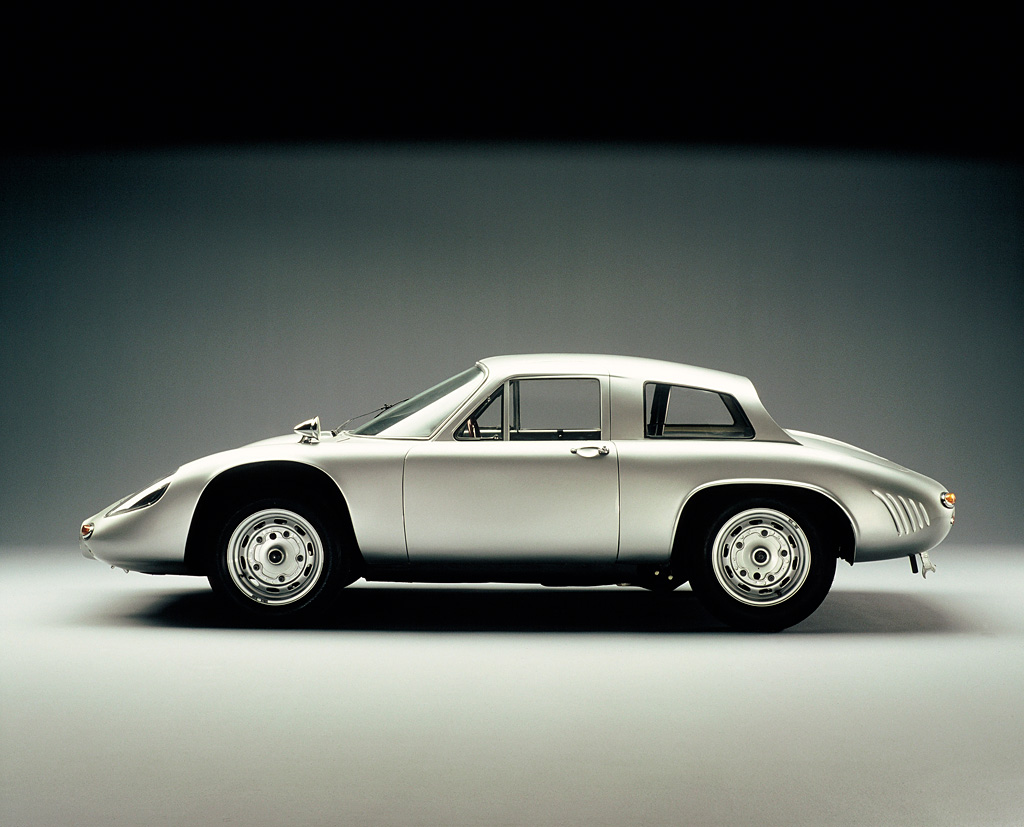 The first car appeared at the 1963 Targa Florio where Barth and Linge finished third overall and first in class. This success was repeated at the Nürburgring with Heini Walter and Ben Pon at the wheel.
For Le Mans a second car was made. Both could reach 140 mph down the Mulsanne Straight but retired with engine failure.
Afterwards the cars were someone sidelined, however, Herbert Müller continued to use one for the 1963 European Hillclimb Championship.
The cars appeared again at the Daytona 24 Hours and Sebring 12 Hours but were outclassed by their replacement the 904 Carrera GTS.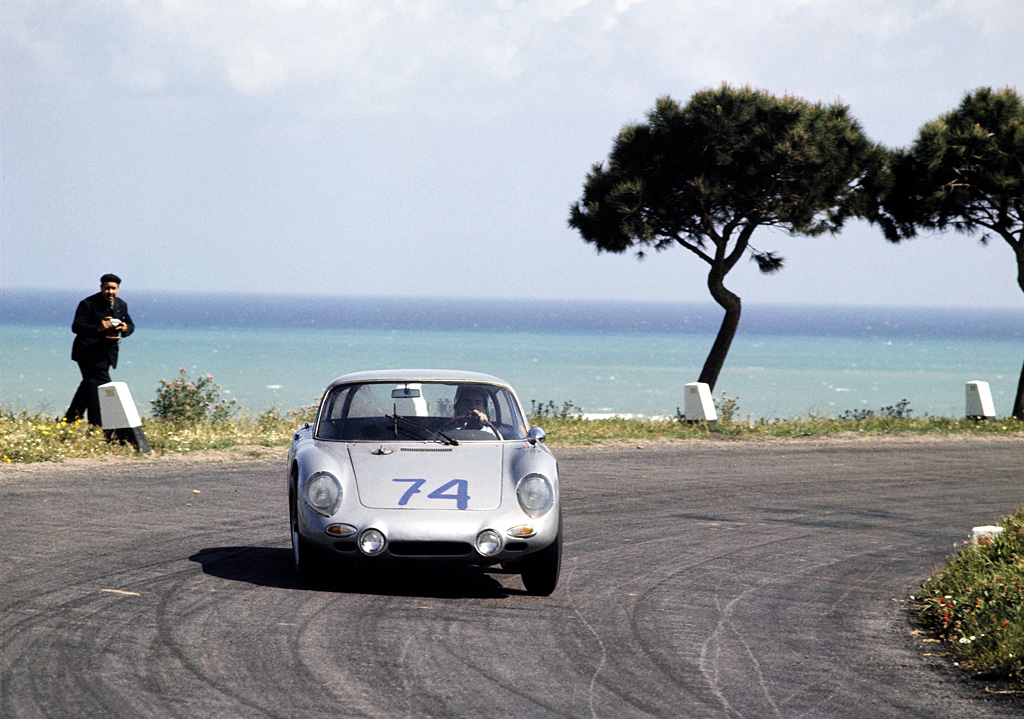 In Detail
| | |
| --- | --- |
| | |
| type | Racing Car |
| production | 2 |
| engine | Type 587, Boxer-4 |
| fuel feed | Twin Weber |
| displacement | 1966 cc / 119.97 in³ |
| bore | 92 mm / 3.6 in |
| stroke | 74 mm / 2.9 in |
| power | 126.8 kw / 170 bhp |
| specific output | 86.47 bhp per litre |
| bhp/weight | 207.32 bhp per tonne |
| front tires | 5.50-15 R |
| rear tires | 5.50-15 R |
| curb weight | 820 kg / 1808 lbs |
| wheelbase | 2100 mm / 82.7 in |
| length | 3900 mm / 153.5 in |
| width | 1306 mm / 51.4 in |
| height | 1272 mm / 50.1 in |
| top speed | ~235 kph / 145.94 mph |