1963 Volvo P 1800 S
The P1800 sports car was shown to the public for the first time at the Brussels Motor Show. The styling was by the Italian bodybuilder Frua, although it is frequently claimed that it was the work of a Swede, Pelle Pettersson, who was more renowned as a boat designer and yachtsman.
Pettersson was the son of Helmer Pettersson, who was manager of the P1800 project and had also designed the Volvo PV444.
He had arranged for his son to work at Frua at the exact time that the new model was being developed. Pelle himself maintains that Volvo selected his design from three submitted anonymously by Frua. However, Volvo has never acknowledged this account, probably to maintain the belief that the styling was genuinely Italian.
Powered by a new engine (B18), the Volvo P1800 was built initially by Jensen in Britain. Later, sales of the model received a boost when it was driven by actor Roger Moore as The Saint in the TV series of the same name.
Story by Volvo
Auction Sales History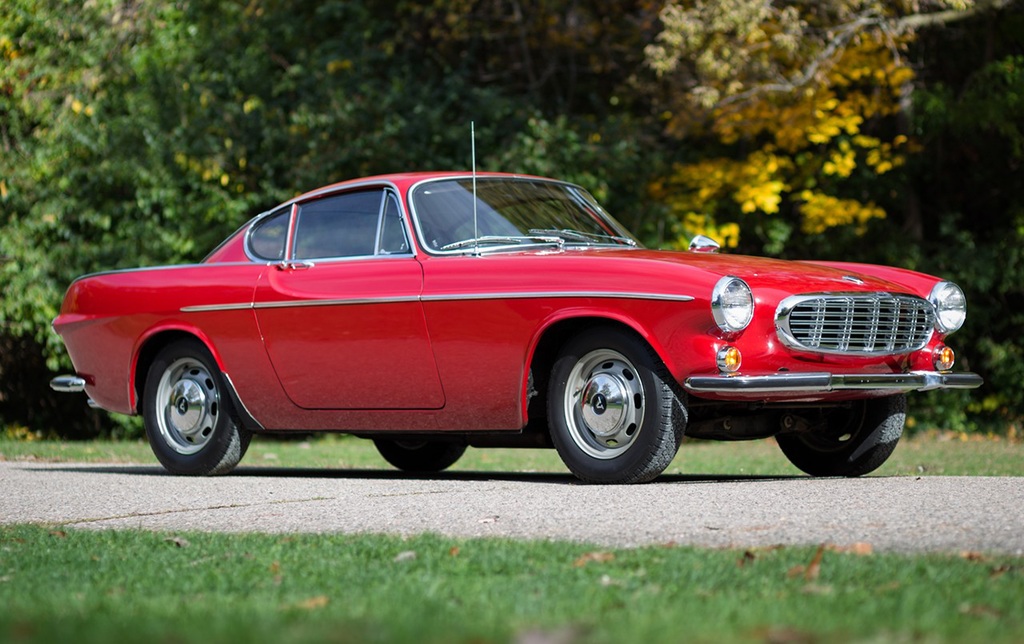 1967 Volvo P1800S 183451023614 – sold for $77,000 A "Time-Capsule" Example. One Owner for 47 Years. Just 10,085 Miles from New. Beautifully Preserved Paint and Interior. A Charming and Desirable P1800S. Auction Source: The Scottsdale Auctions 2015 by Gooding & Company