1964 Ferrari 250 GT Drogo Berlinetta
In 1964, Ferrari GTO 3445GT was rebodied into the design you see here. Before this new body was fitted, the racing career of 3445GT was extensive, competing in the greatest endurance races of the era.
After a long and hard life, the GTO's body was too tired to consider saving and its owner Ulf Norinder sent the chassis to Carrozzeria Sports Cars in Modena for a new lease on life. At that time, Piero Drogo was in charge of the company with partners Otello Benedetti and Mario Allegretti under the official name Sports Cars di Benedetti & C. (1963 to 1969)
This car followed a string of Ferrari competition cars that were remodeled by Drogo throughout the sixties. By 1965, the GTO had outlasted its usefulness in racing so a more lavish body was drawn up which wasn't too dissimilar from the GTO.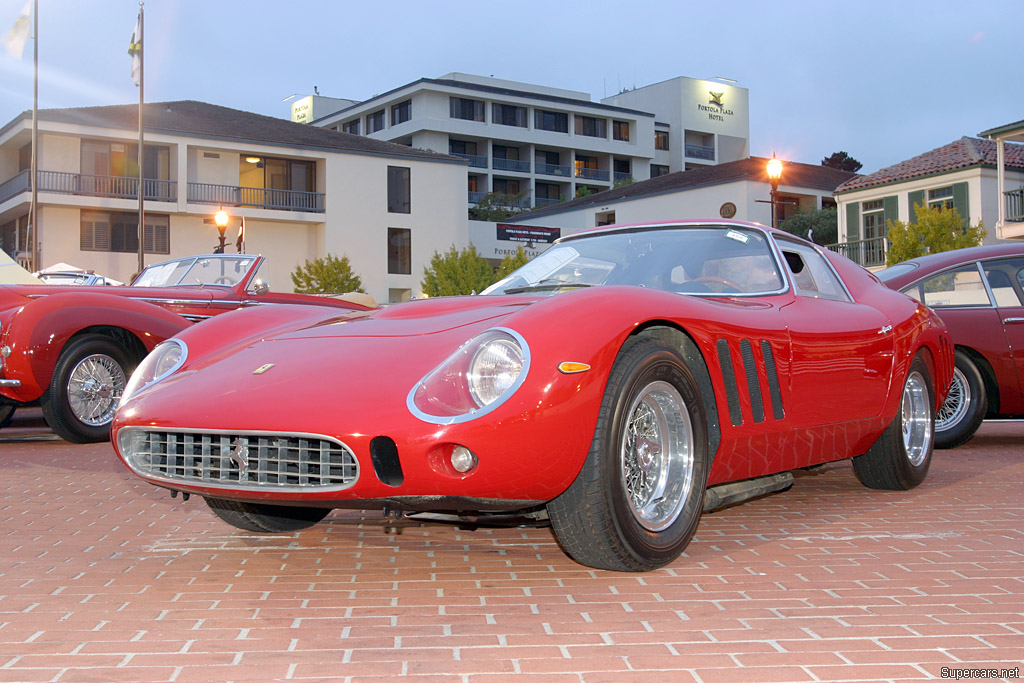 The new body featured a much wider front grill, sleeker fastback profile, Ferrari 250LM front windscreen (which was much lower), larger side vents and a rear hatch. At the same time, the car retained its original headlamps and doors.
Eventually, the car was damaged in 1976 and subsequently restored back to its 1962 configuration. At some point the Drogo body was either saved or fitted on another chassis.
4769GT was sold at RM Auction's 2006 Monterey Sports car Auction for $275,000 USD with a replica of the original design. It was described as "a 1963 Ferrari 250 GTE 2+2 with a gorgeous Drogo inspired replica body. The work done by Allegretti was top notch and today the car remains in very nice cosmetic condition with very strong mechanicals."
Ferrari 250 GT Drogo Berlinetta
This body design is one that was made by Carrozzeria Sports Cars under the direction of Piero Drogo. Giotto Bizzarrini has been attributed to the design which was very similar to the current Ferrari 250 GTO.
Chassis 2735GT started out life as one of the potent SEFAC Hot Rods initially raced under the Rob Walker by greats like Stirling Moss and Graham Hill at Le Mans. After a long string of races in 1961 it was then sold to Laystall then Christopher Kerrison who severaly damaged the car at the 1962 Goodwood Tourist Trophy.
Kerrison sent his car to Piero Drogo's Carrozzeria Sports Cars to be updated and reflect the performance of the 250 GTO. The car was very distinct with a very low front noise, plexiglas front intake bluge and fashback rear profile. Inside a bespoke interior was fitted. The entire car was so low a regular dashboard couldn't be fitted, and so the gauges were all mounted on the transmission tunnel.
In this configuration it was raced heavily in 1963 and 1964 in dark metalic green until it was eventually sold off. By 1980, the car had lost original GTO-spec engine, but this didn't Grand Prix Metalcraft from making a replica SWB body in aluminum to suit that car. Eventually the original specification and livery were fabricated.
The scrap body was then installed on 250 GTE 2+2 chassis 3611GT. John Starkey bought the 'GTO-ized' chassis and began to complete the project with help from Christopher Kerrison.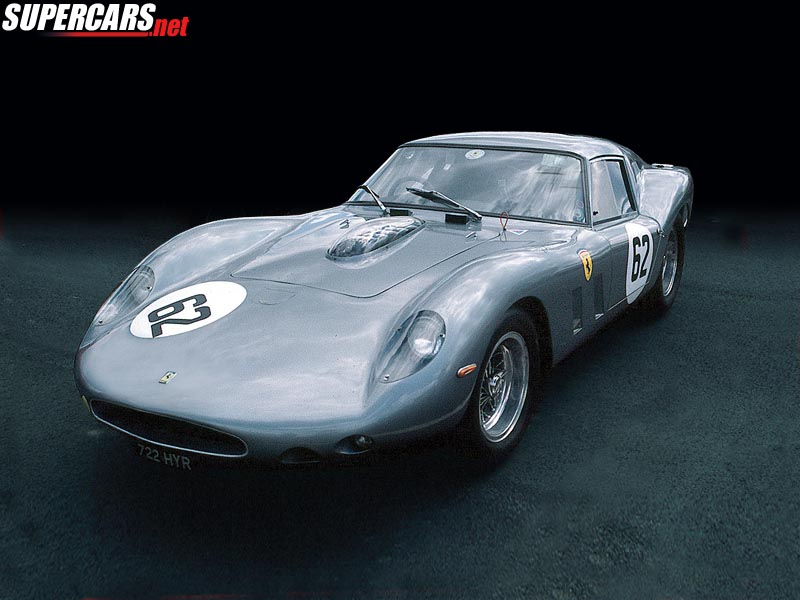 Ferrari 250 GT Drogo Berlinetta Specs & Performance
| | |
| --- | --- |
| | |
| type | Racing Car |
| released at | 1963 Easter Monday Goodwood Meeting |
| built at | Modena, Italy |
| body stylist | Giotto Bizzarrini |
| coachbuilder | Carrozzeria Sports Cars |
| production | 1 |
| engine | V12 |
| valvetrain | SOHC 2 Valves / Cyl |
| displacement | 2953 cc / 180.2 in³ |
| bore | 72.9 mm / 2.87 in |
| stroke | 58.8 mm / 2.31 in |
| power | 216.3 kw / 290.1 bhp |
| specific output | 98.24 bhp per litre |
| bhp/weight | 283.02 bhp per tonne |
| curb weight | 1025 kg / 2260 lbs |
| height | 1130 mm / 44.5 in |
| transmission | 4-Speed Manual |
Auction Sales History

1962 Ferrari 250 GT/E 2+2 3547 – did not sell for $445,000. Complete Matching Numbers Example. Excellent Running Condition. Professionally Serviced And Maintained. Registered With The 250 GTE Registry. Documented History. Tools & Books. #3547 was given a proper body-off restoration in 1997 with $50,000 and more spent from 2012-2014 on no-expense-spared maintenance, to make this 250 GTE as enjoyable as possible to drive. All work was done by well-known Ferrari experts: Tom Yang and Francois Sicard in Ridgefield, Connecticut have worked on the car, as did Nick Soprano from Motor Classic in Bedford Hills, New York. #3547 has a superb new coat of paint, completed in May 2014. Auction Source: 'Rolling Sculpture' 2015 NYC by Keno Brothers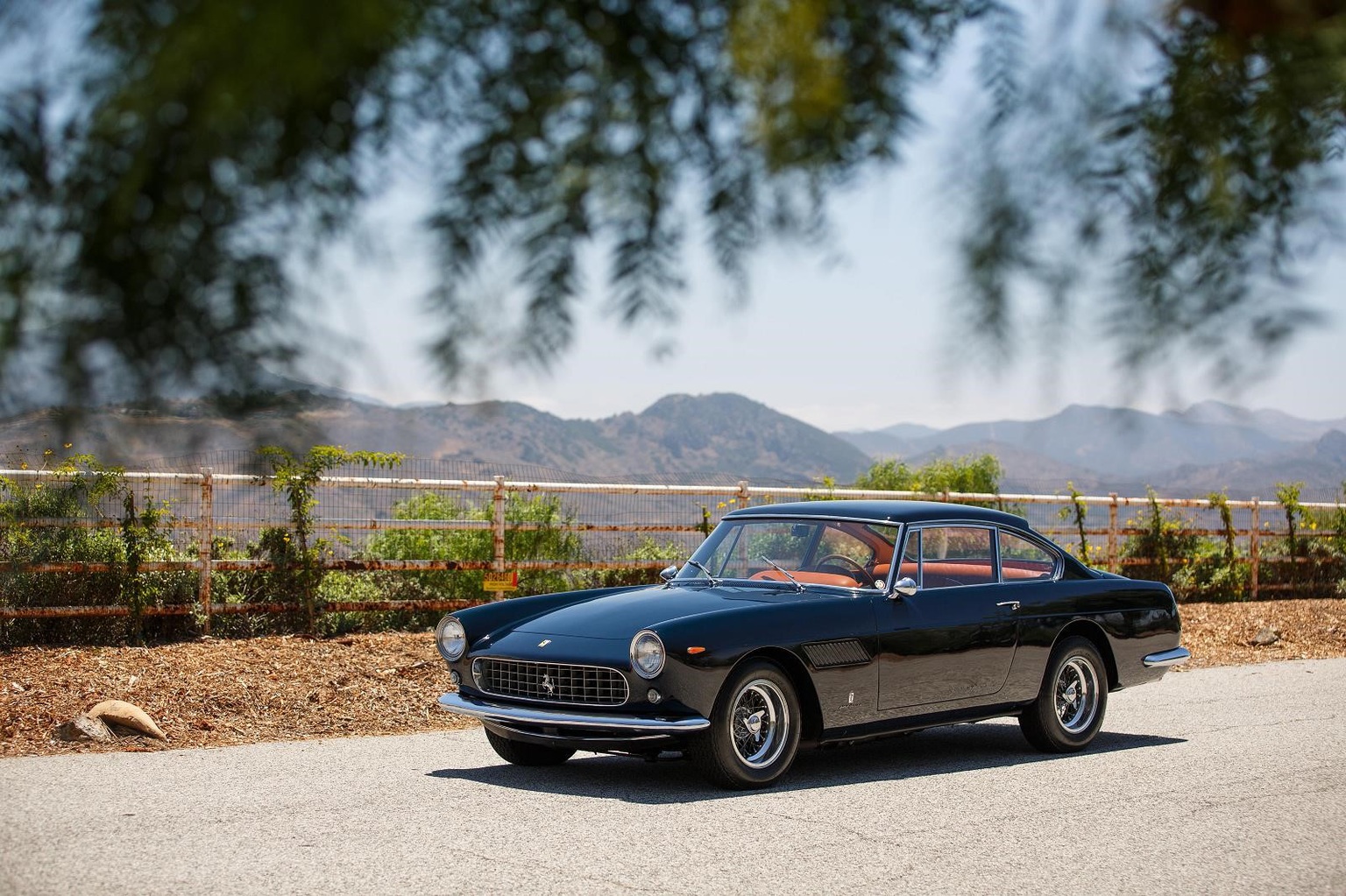 1962 Ferrari 250 GTE 2+2 Series II 4001GT – sold for $368,500 Matching numbers example. Nearly $80,000 in recent mechanical service.Delivered new to the US through Chinetti.One of the most usable Colombo V12-powered Ferraris.Offered with Marcel Massini's history report. Auction Source: 2015 Quail Lodge Auction by Bonhams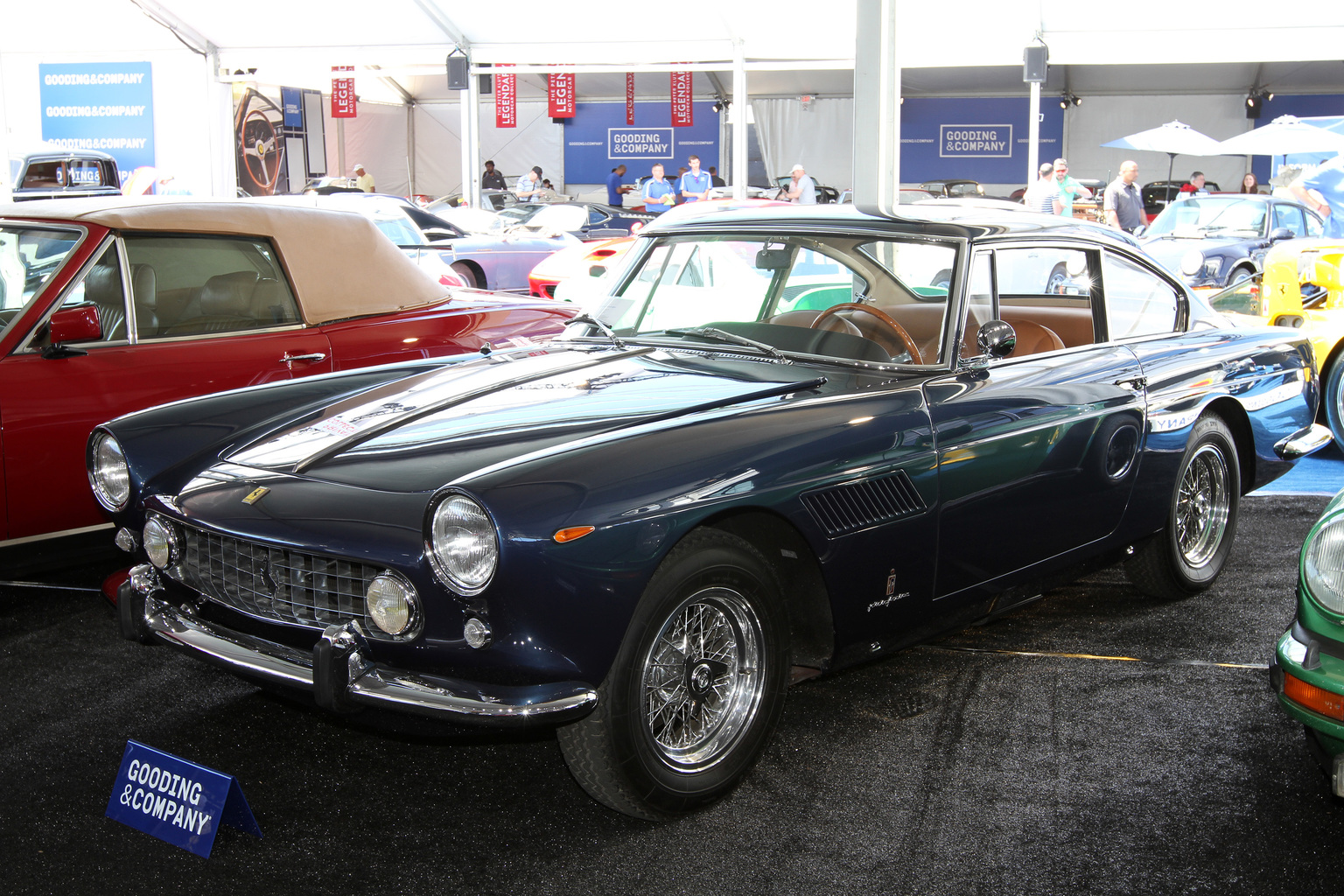 1961 Ferrari 250 GTE Series I 2651 GT – sold for $797,500 Ferrari Classiche Red Book Certified. Desirable Series I GTE. Comprehensive Restoration Completed in 2014. Documented with ACI Registrations, Copy of Factory Build Sheet, and Restoration Invoices. Ferrari's First Series-Built 2+2 Seater. Auction Source: The Pebble Beach Auctions 2015 by Gooding and Company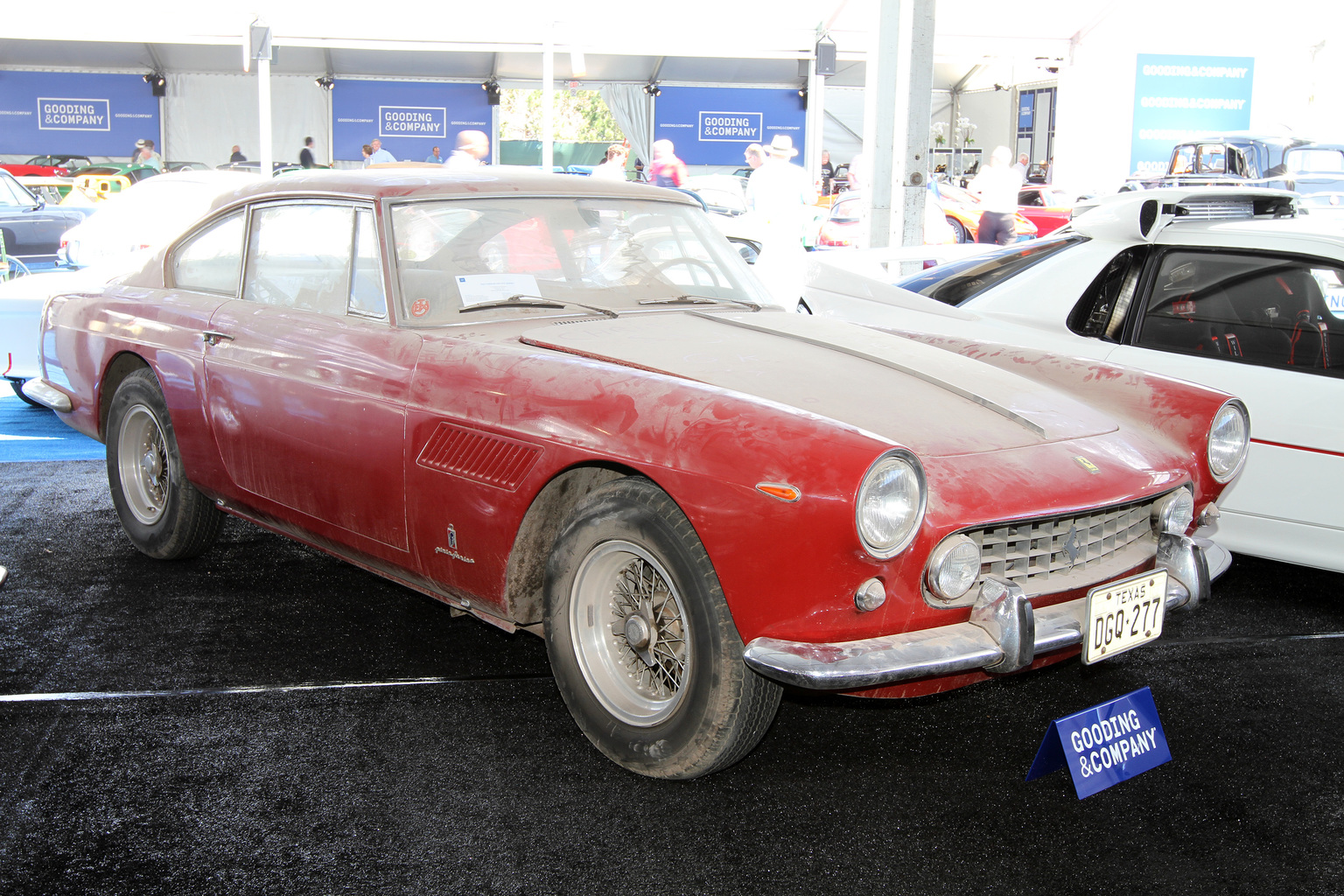 1961 Ferrari 250 GTE Series 1 2927 GT – sold for $418,000 One of Only 299 Series I 250 GTEs Built. Long-Term Texas Car with Three Owners from New. Never Restored and Largely Original Throughout. Offered with Books, Tools, and Rich History File. Documented by Ferrari Historian Marcel Massini. Auction Source: The Pebble Beach Auctions 2015 by Gooding and Company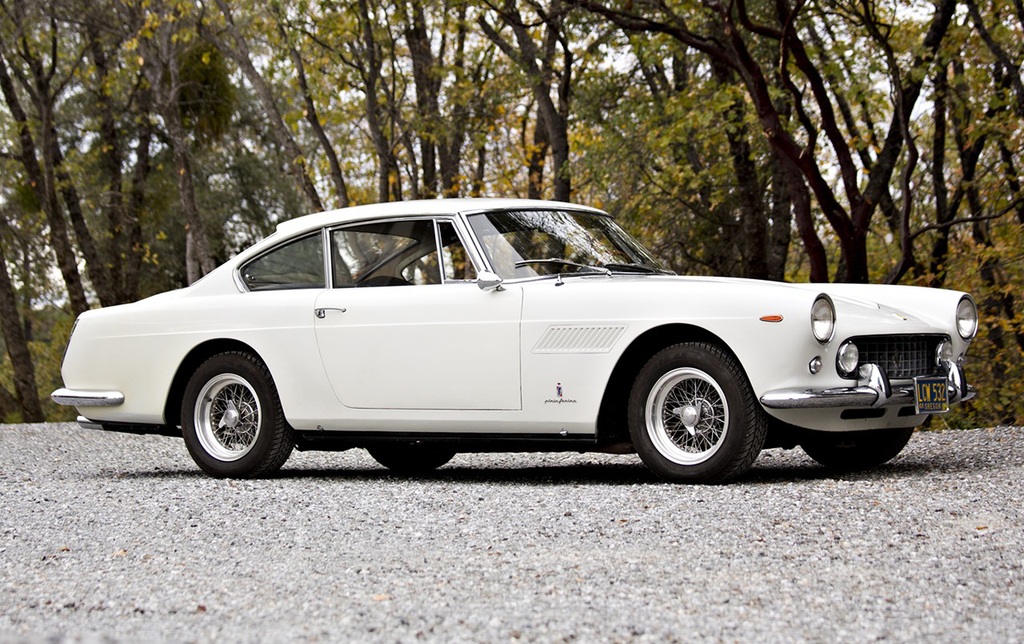 1961 Ferrari 250 GTE Series I 2919GT – sold for $423,500 One of Approximately 300 Series I GTEs Built. Wonderfully Original Unrestored Condition. West Coast Car with Four Owners from New. Offered with Books, Tools, and Rich History File. Documented by Ferrari Historian Marcel Massini. Auction Source: The Scottsdale Auctions 2015 by Gooding & Company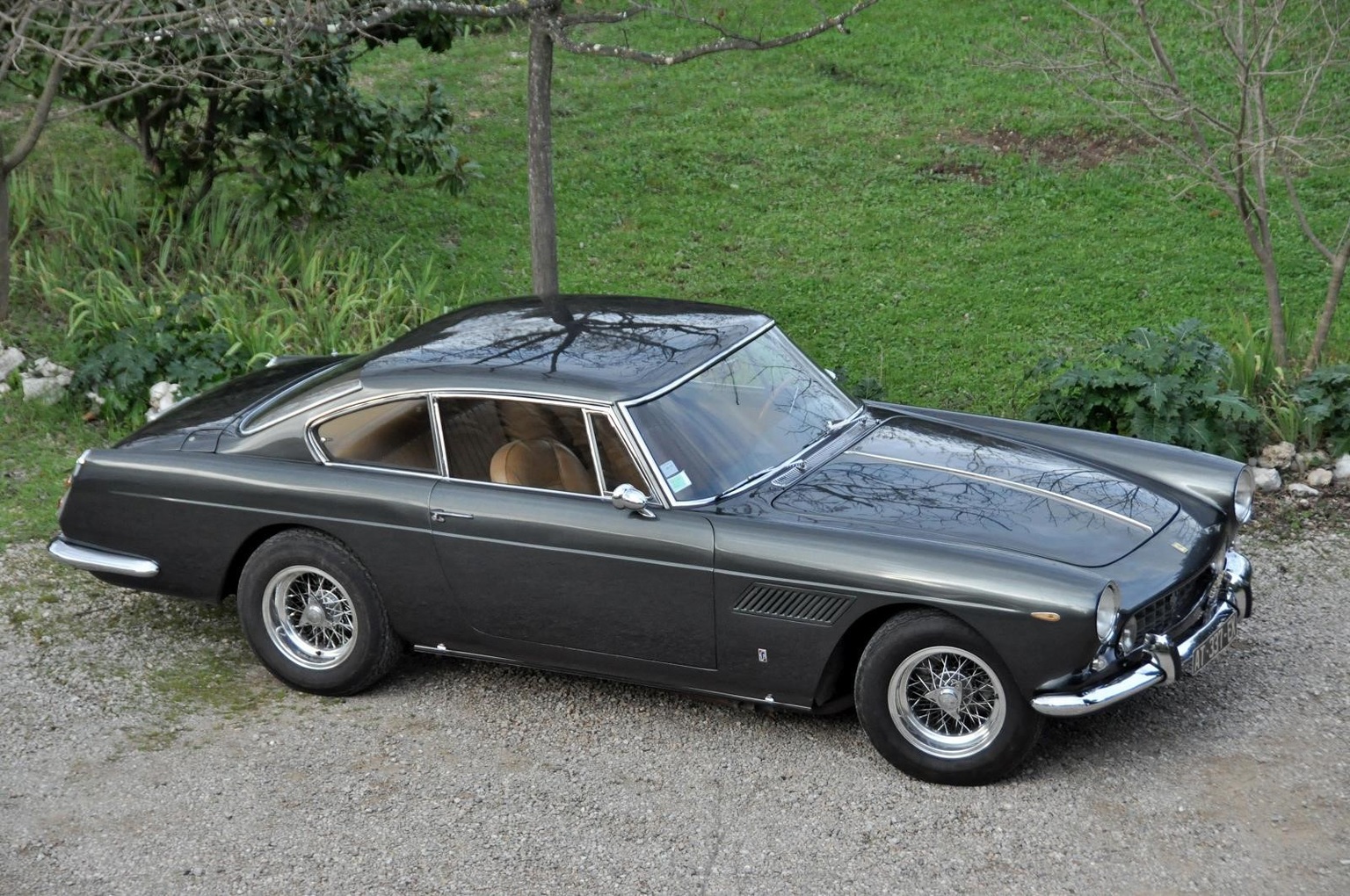 1961 Ferrari 250GTE 2+2 Coupé 2815GT – sold for €287,500 Bodied by Carrozzeria Pininfarina in June 1961, '2815 GT' was delivered new via Franco-Britannic Automobiles of Levallois-Perret, Paris, France and later that same year was sold to its first owner, a Mr Rabagliati. Some time later the Ferrari moved to Germany and in more recent years was kept as part of a private collection until its owner passed away. The current vendor purchased the car in 2010 via a dealer in Monaco. Unfortunately, nothing more is known of its history, the previous owner's wife having died soon after he did and all records having been lost.
In 2012/2013 the current owner commissioned an extensive mechanical restoration, the body having been restored prior to the Ferrari's acquisition. Works carried out included a complete overhaul of the engine and brakes; restoration of the wheels by the Borrani factory; and complete restoration of the interior by a specialist. More recently, the overdrive was overhauled, a new clutch installed and the paintwork refreshed. The restoration cost over €40,000 including €28,000 for the engine overhaul. Some 30,000 kilometres have been covered since the restoration and the car is described by the owner as in generally very good condition. Auction Source: 2015 Les Grandes Marques du Monde au Grand Palais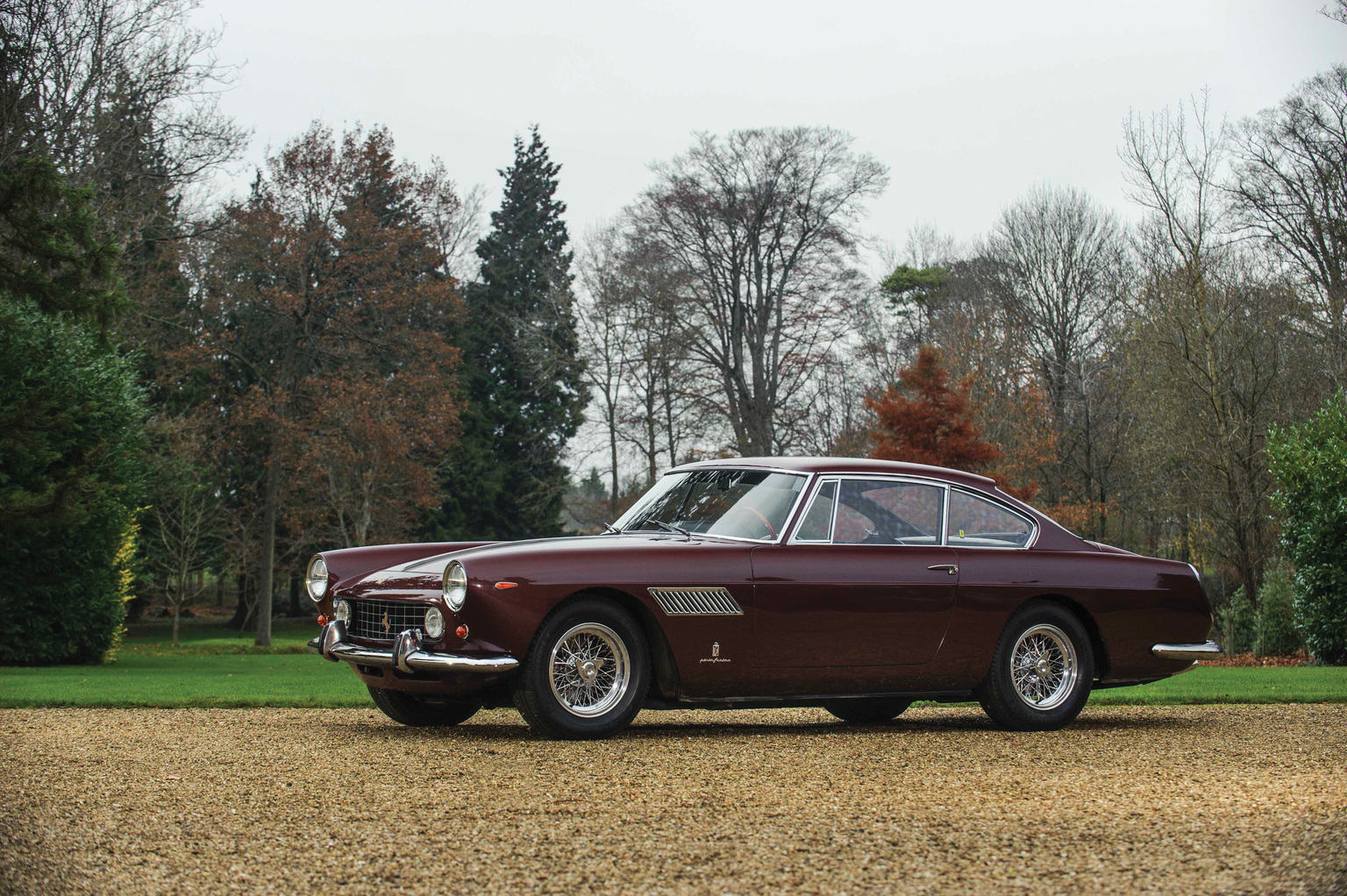 1963 Ferrari 250 GTE 2+2 Series I 2889GT – sold for €252,000 Fascinating known history; a connoisseur's favoured driver. Participant on the Ferrari Le 250 Tornano a Casa Tour in 2014. Documented in the 250 GTE Register. Single ownership for the last 25 years. Auction Source: 2015 Paris by RM Auctions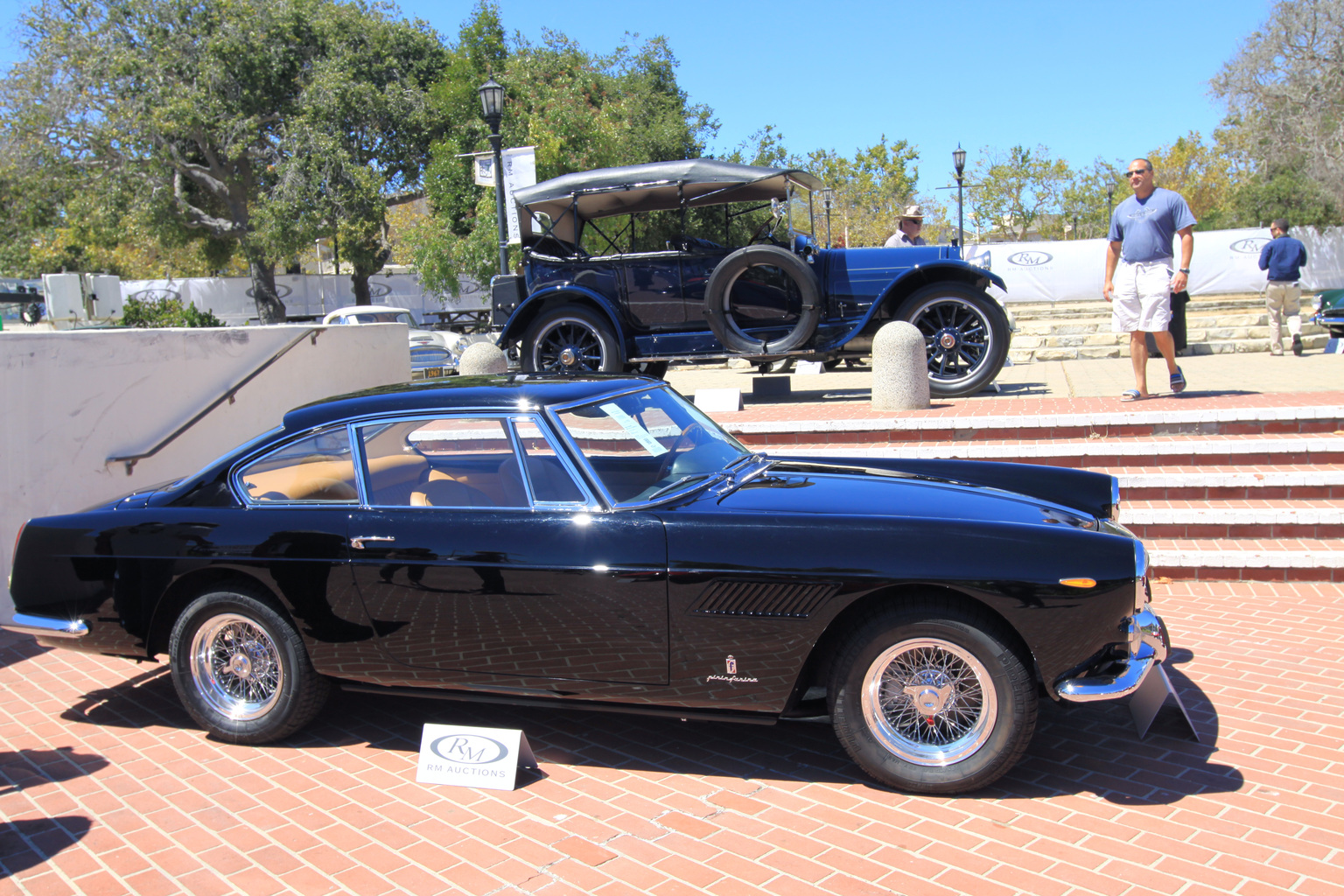 1963 Ferrari 250 GTE 2+2 Series III 4303 GT – sold for $473,000 A desirable Series III example of Ferrari's first production 2+2. Documented by Ferrari historian Marcel Massini. Recent full service by Fast Cars Ltd. Auction Source: 2014 Monterey by RM Auctions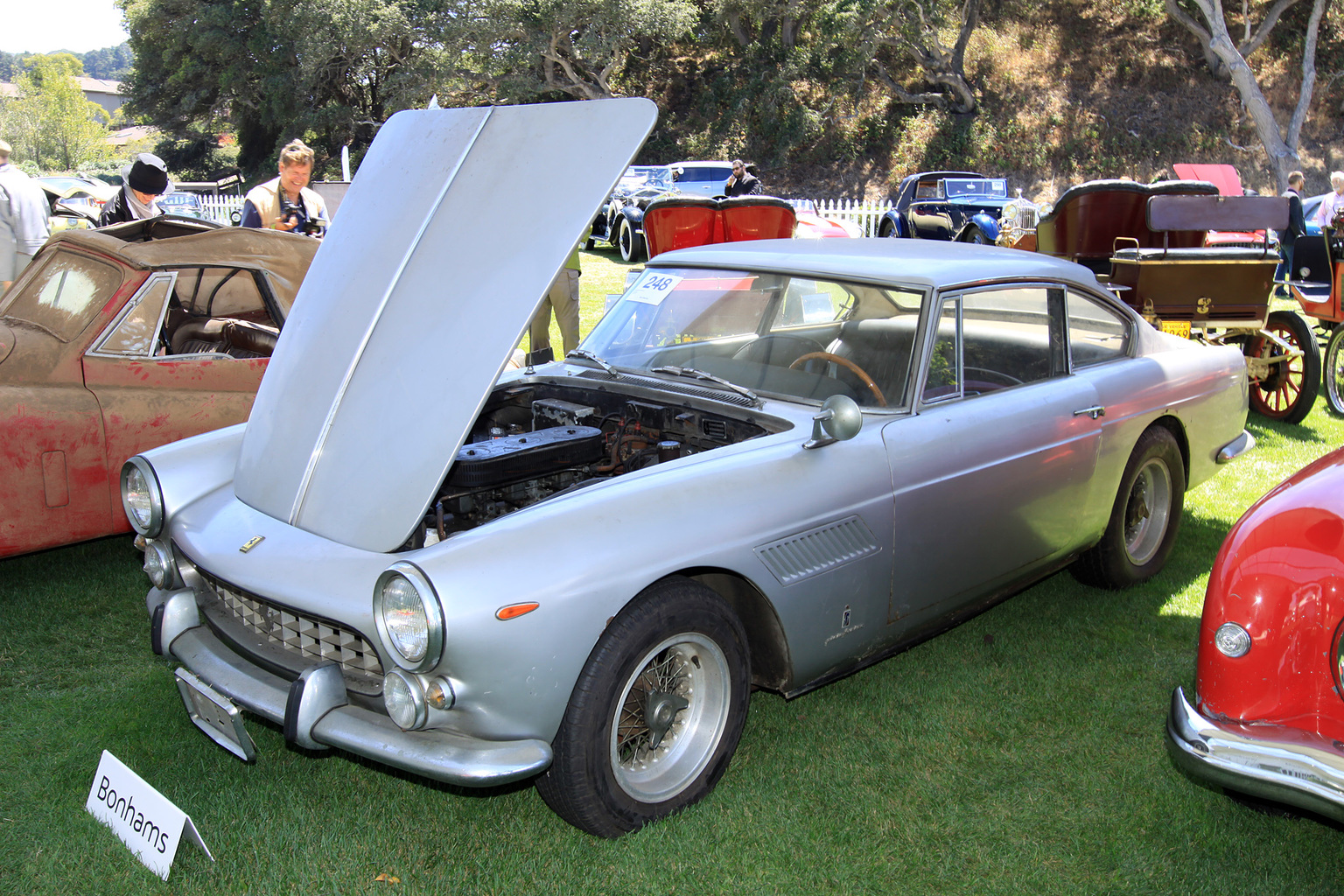 1963 Ferrari 250GTE Series III 2+2 4843 – sold for $275,000 Exciting barn find condition Ferrari. Matching numbers example. One owner for over 45 years. Delivered new to the US through Chinetti. Offered with Marcel Massini's history report. Auction Source: 2014 Quail Lodge Auction by Bonhams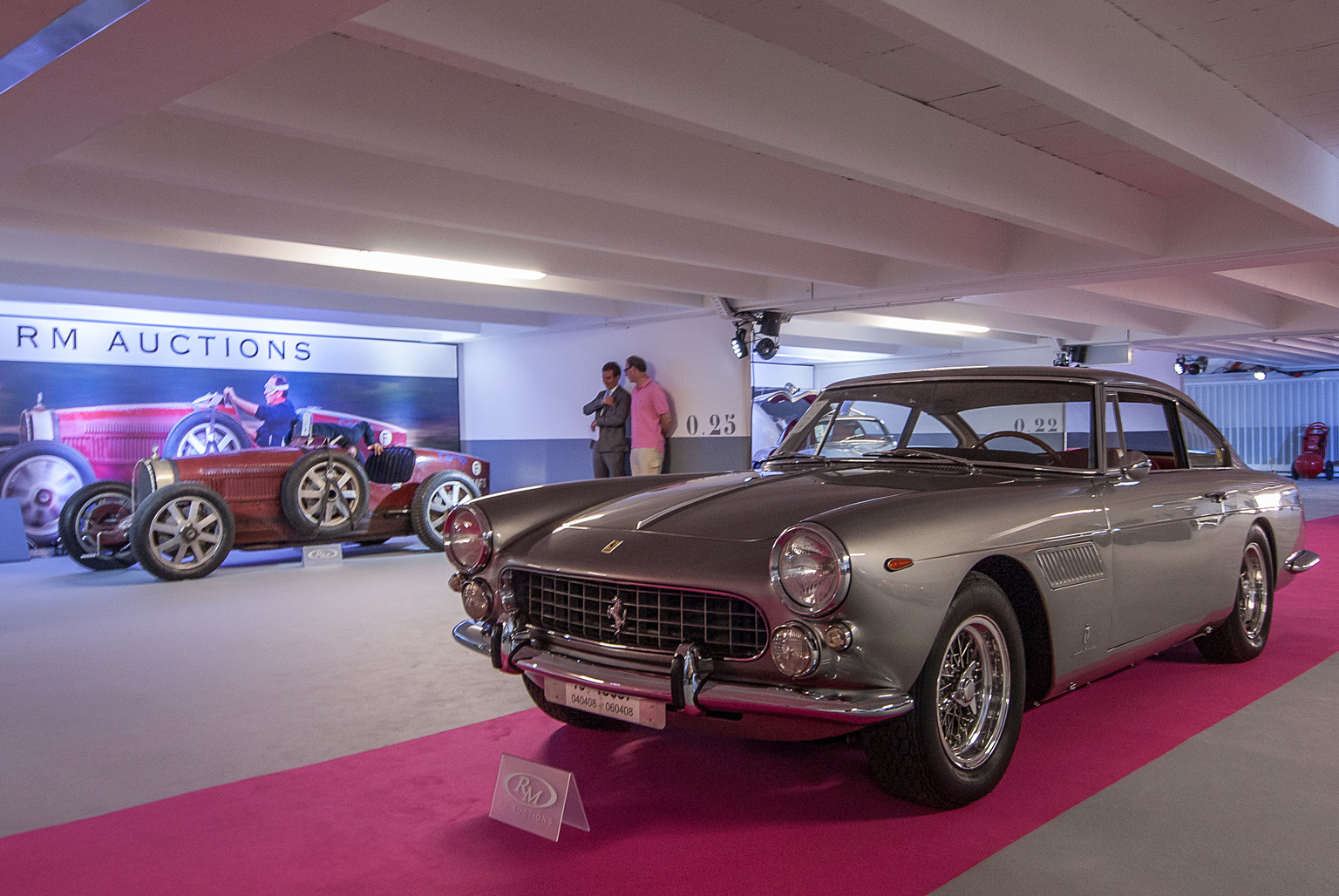 1962 Ferrari 250 GTE 2+2 Series II 3777GT – sold for €308,000 223rd Series II produced. A superb matching-numbers example. Recent comprehensive restoration. Sold through renowned distributor Franco-Brittanic Autos Ltd. to the original owner, Mr. Cincani. 92,000 kilometres. Auction Source: 2014 Monaco by RM Auctions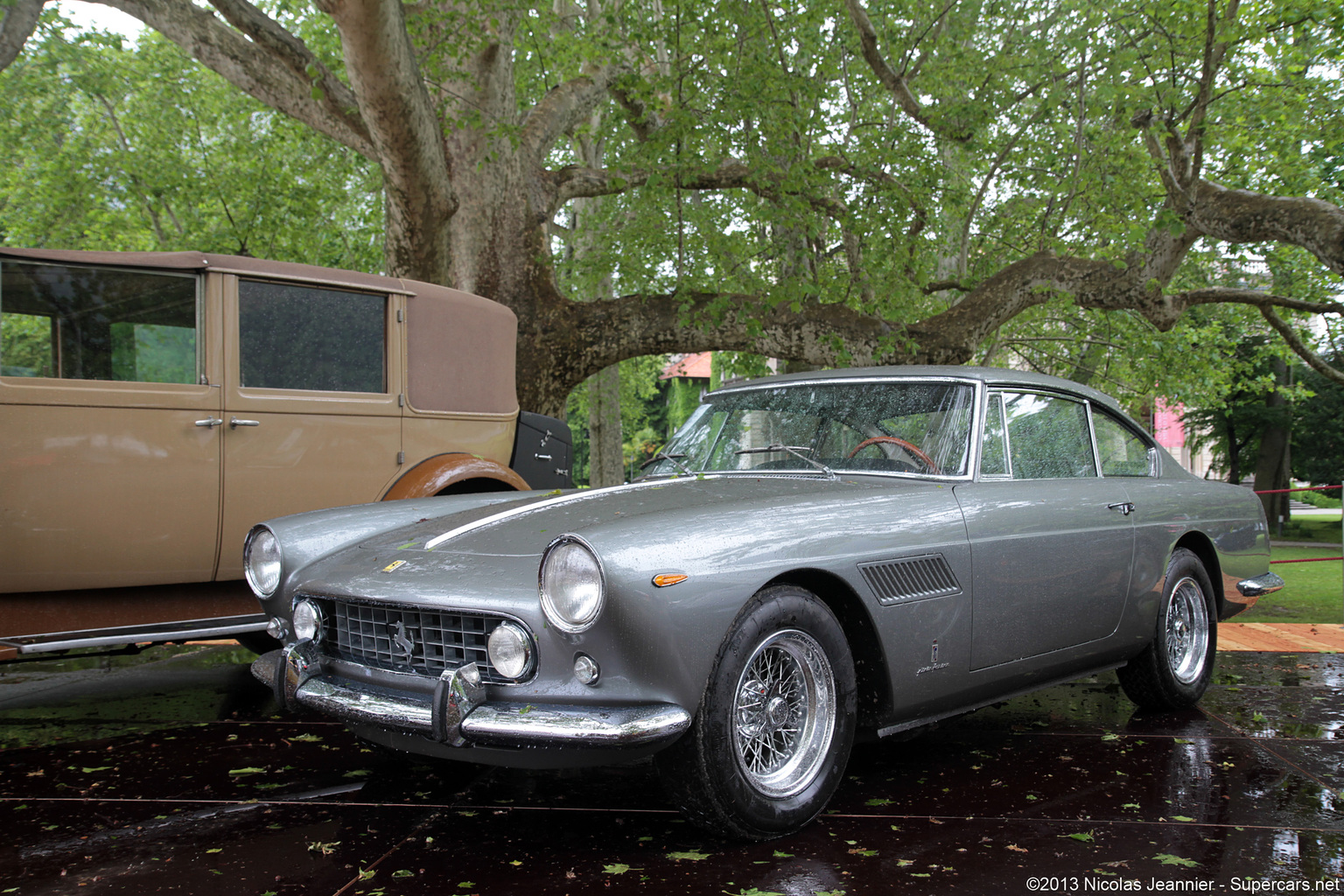 1962 Ferrari 250 GTE 2+2 3827GT – sold for €235,200. This mid-production second-series 250 GTE was originally delivered by French importer Charles Pozzi to its first owner in Udine, Italy, in January 1963. Records reflect that the car was serviced nine months later at the Ferrari Factory Assistenza Clienti in Modena. By the mid-1980s, the car was owned by Giancarlo Luppi, who reportedly presented it at the Ferrari Days Modena event in September 1983.
Enjoying the company of the consignor's sensational Ferrari collection for the last 10 years, this 250 GTE has been certified as a matching-numbers example by Ferrari Classiche. It is finished in Grigio Notte, the same as when it left the factory, and the interior benefits from a recent retrim in supple black leather. Considering the mammoth growth of 250 GT values in recent years, 3827GT offers an affordable investment into the ranks of 250 ownership that should allow for measurable appreciation in coming years. Auction Source: 2013 Villa d'Erba Auction by RM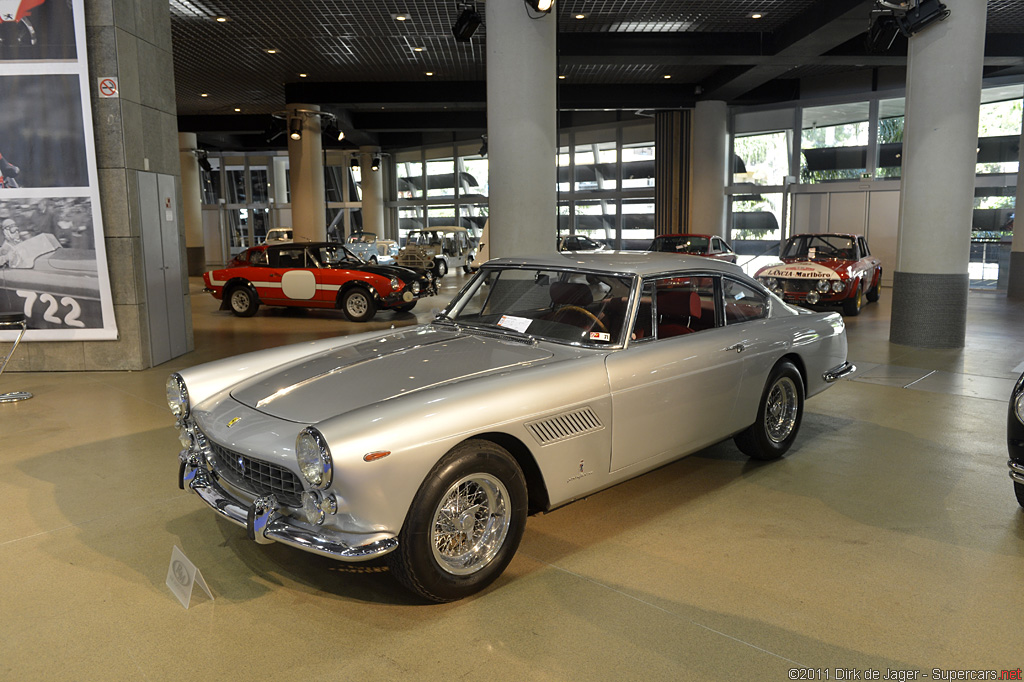 1963 Ferrari 250 GTE Series III 4093GT – sold for €218,400. The example presented here was the subject of a comprehensive, professional nut and bolt restoration, during which the body was removed from the chassis. Upon being stripped for paint, it was clear that the body was in excellent condition and showed no signs of previous accident damage. Noted specialists, Touring Garage, performed the outstanding work in 2005, and full records of the restoration accompany the car–as does a proper set of tools. Restored Borrani wheels and new tyres were fitted as well. The current owner acquired the 250 GTE in 2007 and placed it within his 30 car collection, driving it only an approximate 500 km ever since. The car is beautifully presented throughout and remains a highly attractive example of a short-lived yet very drivable series within the greater history of four-seat Ferraris. Auction Source: Monaco 2012 by RM Auctions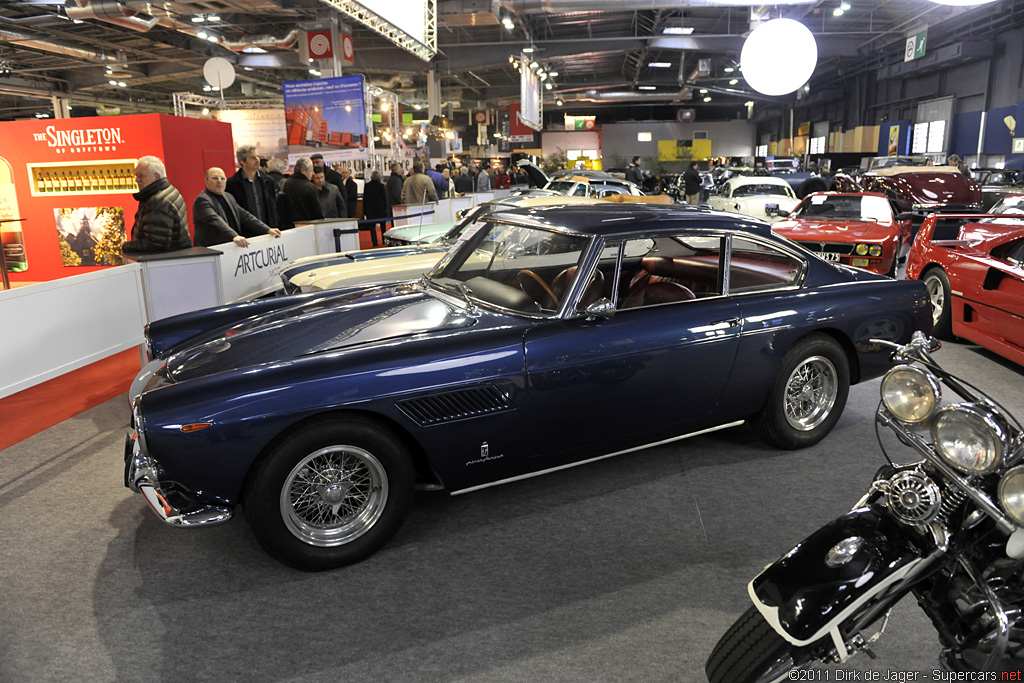 1962 Ferrari 250 GTE série III coupé Pininfarina – sold for €166,790 Delivered new in Italy by Parauto, the Ferrari 250 GTE on offer was originally dark grey in colour, but has since been repainted in metallic blue. However, it retains its beautiful red interior, with its welcoming leather upholstery still beautifully preserved. It has been with its current owner – an Italian – since 1995, and the engine has been completely redone recently, with less than 3,000km since the overhaul, though there are no bills to confirm the same. The car does not smoke, shows good oil pressure and works well. The body is in a very healthy state and shows no signs of rust. This is a Series III, and has the fog lights on both sides of the grille. The car has an ASI registration and comes in a better than average overall condition. Long shunned by collectors, this model is now experiencing renewed attention, which is deservedly so, though prices still remain very affordable as compared to other Ferrari road cars, but for how long? Auction Source: 2012 Artcurial Motorcars à Rétromobile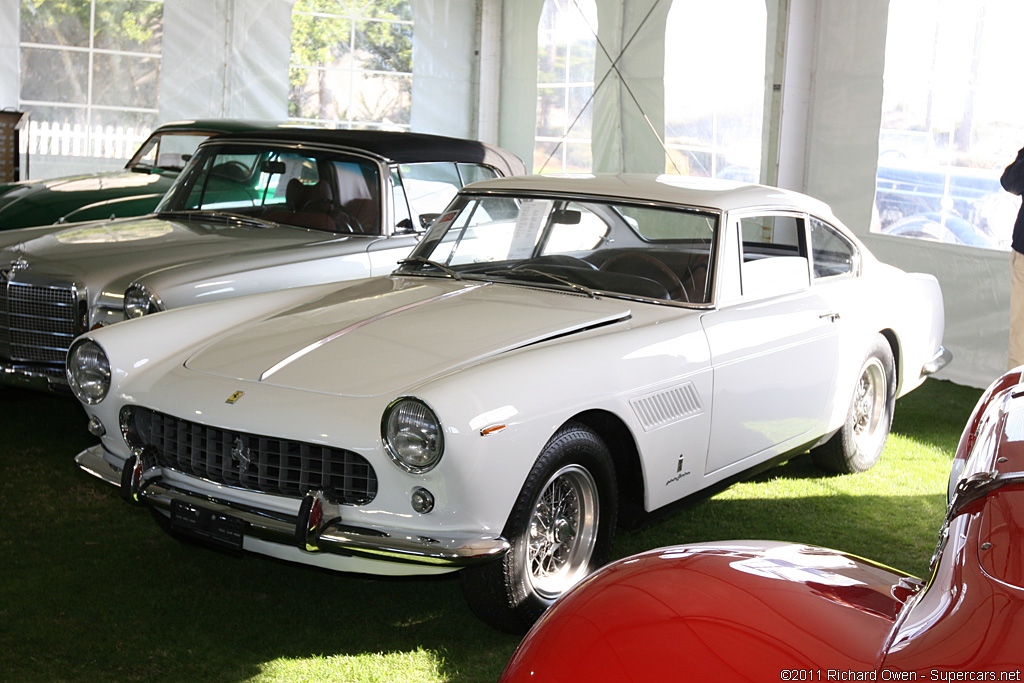 1962 Ferrari 250 GTE 3003GT – sold for $121,000 his elegant white on black example was first sold to official dealer Garage Italauto SA in Lausanne, Switzerland. This is the same dealership that was owned by former Swiss race driver Baron Emmanuel "Toulo" De Graffenried. The car was sold new by Italauto SA to its first owner, a resident in La Chaux-de-Fonds. After a known succession of owners, the car was ultimately sold in December 2008 to its current owner with 22,500 miles.
As presented, the car is ideally suited for driving. It has been restored at some point, but closer inspection might reveal minor cosmetic defects. As with earlier 250 GTEs, this car has three separated taillights as well as flush front light bezels. Its interior was redone in correct pattern, and the black leather looks stunning against the 250's white body. It is, quite simply, an excellent example of a highly attractive yet short-lived series within the greater history of four-seat Ferraris. Auction Source: 2011 Amelia Island Auction by RM Auctions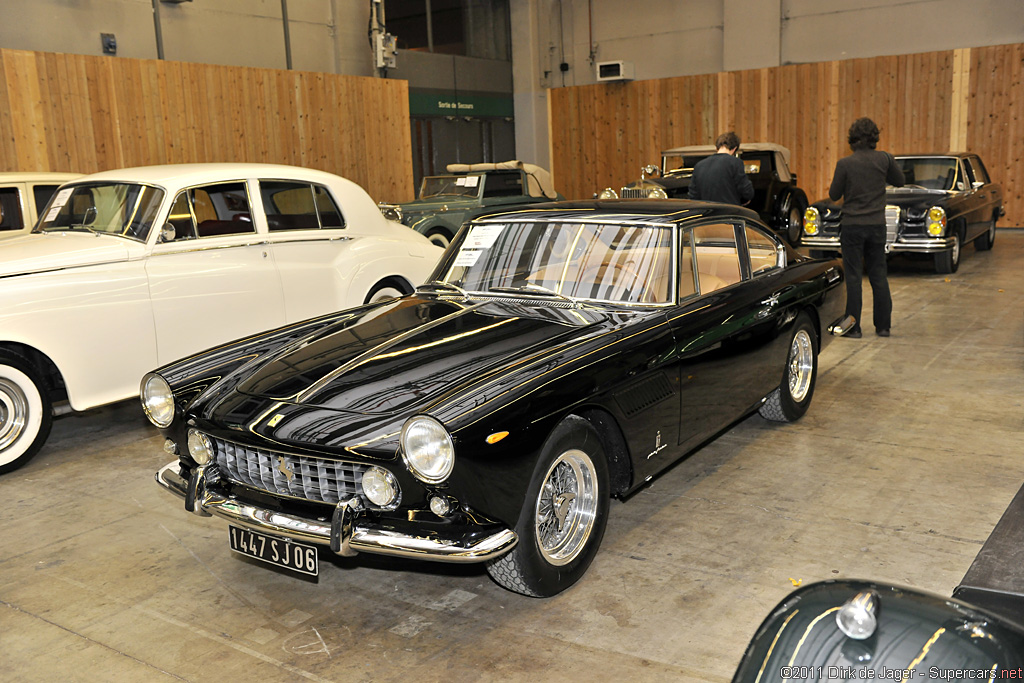 1962 Ferrari 250 GTE 2+2 3723GT – sold for €190,345. This particular 250 GTE has been delivered new by the Franco Britannic in France to its first owner, M. Roussel, Head of the French famous Pharmaceutical Laboratories Roussel. It has been black with beige interior, a rare and so elegant colour combination. The car is bought by another Laboratory owner, M. Favre, keeping the same registration plate number. We find the car in the next years on Cote d'Azur. It has been bought recently by a Parisian who decided to restore the car by the best professionals in Italy. The interior has been fully refurbished, in beige leather original colour, the carpets are new, the paint job is superb and all the chromes have been redone. Auction Source: 2011 Salon Rétromobile Auction by Artcurial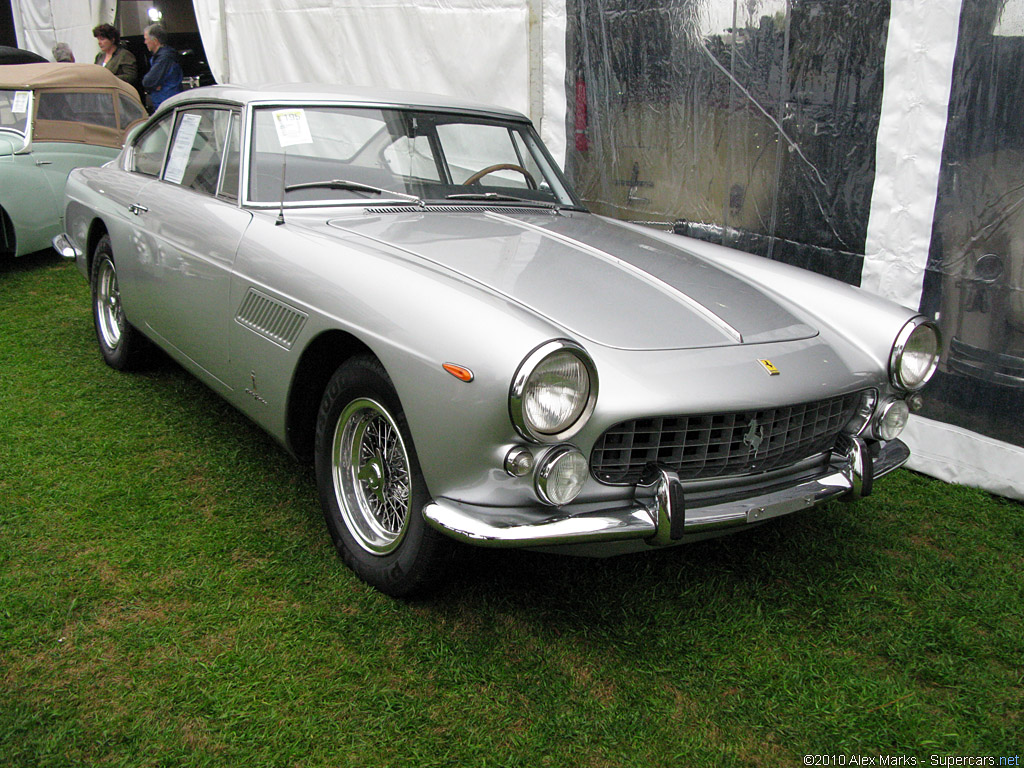 1963 Ferrari 250 GTE 4217GT – sold for $154,000. The 250 GTE pictured here was completed by the factory in January 1963 and was delivered new to its first owner in Vicenza, Italy two months later, finished in grey with a blue interior. Initially serviced and maintained by the factory in Modena, the car was exported to the United States in 1970 and went through several changes of ownership in California before the engine was rebuilt by Modena Motors in 1989. When the car was finally sold in 2004, it had been in the same ownership since 1979.
The current owner acquired the car out of New York before spending in excess of $60,000 at HESCO in Birmingham, AL to ensure the car was reliable and in perfect mechanical condition. In addition to the extensive mechanical work conducted, there was significant work to the electrical and braking systems as well. Since that time the car has been driven sparingly and stored in a climate controlled garage. HESCO has also indicated to the vendor that the car is a matching numbers example. All of the maintenance records will be available for review in the auction office onsite at Amelia Island.
Overall, this is a particularly nice example of the 250 GTE. As Ferrari's first four-seater, it also benefits from a sporting GT appearance. It is a highly desirable alternative to the Aston Martin DB6, but is fitted with the all-important twelve-cylinder engine from the masters in Maranello. Auction Source: 2010 RM Automobiles of Amelia Island Auction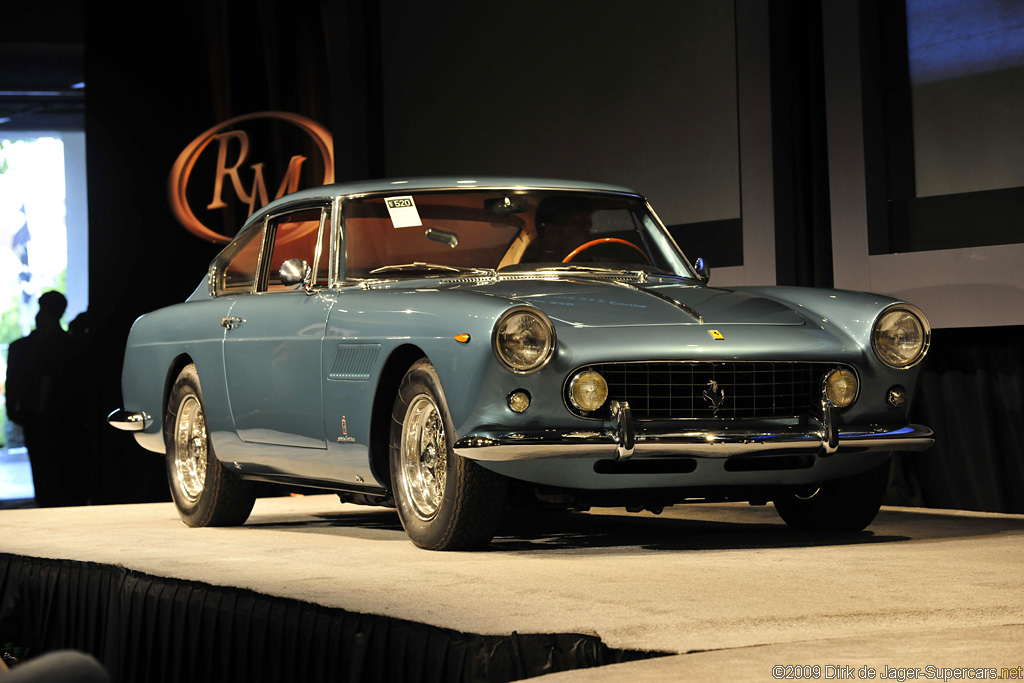 1962 Ferrari 250 GTE 2+2 Coupe – sold for $121,000 The GTE presented here finished in Blu Chiaro (sky blue) with a Pella Rossa (Dark Red) interior is a spectacular rust free example with extremely nice paint and a stunning interior. The car rides on original Borranis recently restored by Dayton and new Michelin XWX tires. Over $20,000 was spent in the last two years on a cosmetic restoration, which was intended to match the GTE's excellent mechanical condition. No corners were cut as evidenced by the well detailed engine compartment and undercarriage. The engine was rebuilt in Spain, and in addition to an impressive collection of documentation and receipts, the Ferrari comes with a registered Heritage Certificate # 003201.
Certainly one of the finer GTEs to come to market, this sky blue example drives like new and as the first 2+2 to wear the Cavallino Rampante, represents an important turning point in Ferrari's history. Auction Source: 2009 RM Auctions Sports & Classics of Monterey