1965 Ferrari 275 GTB Alloy Berlinetta
As early as 1965 Ferrari began racing the 275 GTB and offering aluminum bodies to specific clientele.
Since, the 275 GTB was largely a hand-built car, it wasn't too much trouble to fashion a couple examples from lightweight aluminum instead of steel. This helped the car on the race track and also made for a very desirable road car.
While the road cars didn't have the Weber 40 DCN3 Carburetors, outside fuel filler cap nor 140-litre gas tank, they were still very formidable.
Ferrari continued to produce aluminum road cars through the GTB/4 '4-cam' production and both types are identified by the small creases on the posts near the roof.
Photo & Image Gallery
See full 1965 Ferrari 275 GTB Alloy Berlinetta Gallery here
In Detail
| | |
| --- | --- |
| submitted by | Richard Owen |
| type | Limited Production Car |
| built at | Maranello, Italy |
Auction & Sales Sales History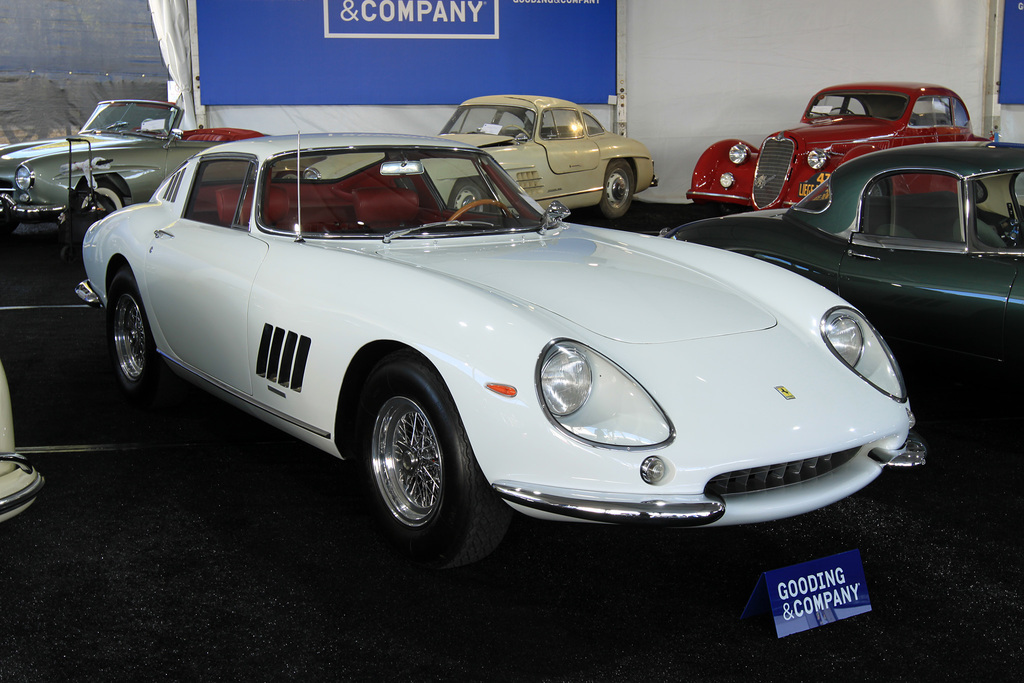 1965 Ferrari 275 GTB Long Nose Alloy 07993 – sold for $4,620,000 Quite Possibly the Ultimate Road-Going 275 GTB.Desirable Alloy Coachwork with Numerous Bespoke Custom Features. Factory Equipped with Six-Carburetor Intake and SNAP Exhaust Extractors. Low-Mileage Example with a Fascinating, Well-Documented Provenance. Complete with Books, Tools, Massini Report, and Ferrari Classiche Certification. Auction Source: 2014 Pebble Beach Auctions by Gooding & Company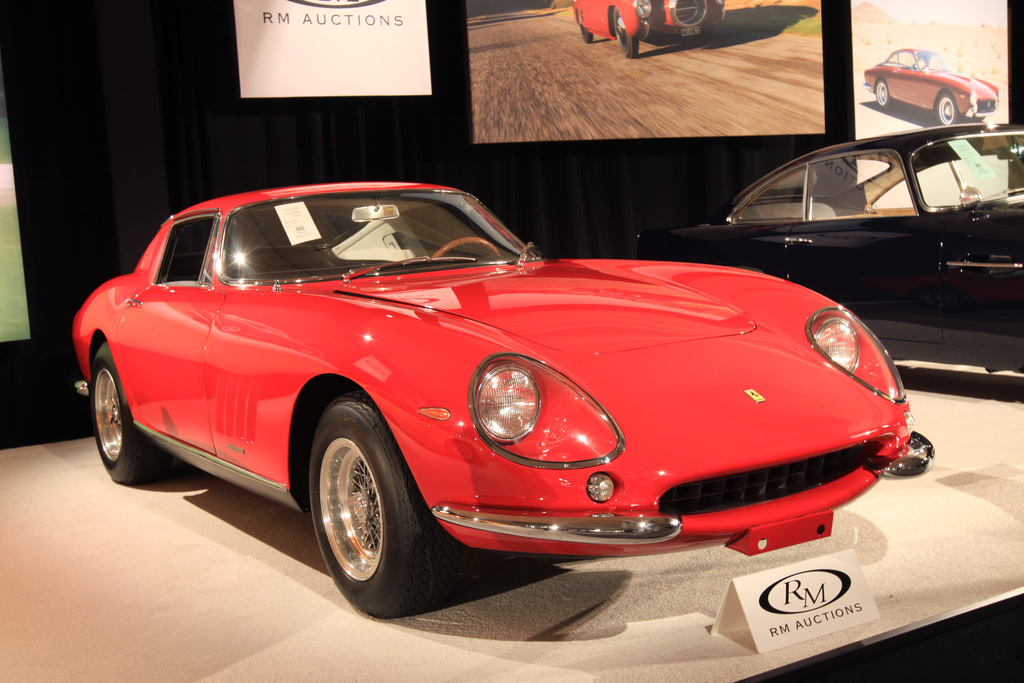 1965 Ferrari 275 GTB Alloy 08069 – sold for $3,382,500 Current ownership for 40 years. A remarkably well-preserved long-nose, alloy-bodied 275 GTB. Just over 59,000 original kilometers from new. Features all original books and tools. Auction Source: 2014 Monterey by RM Auctions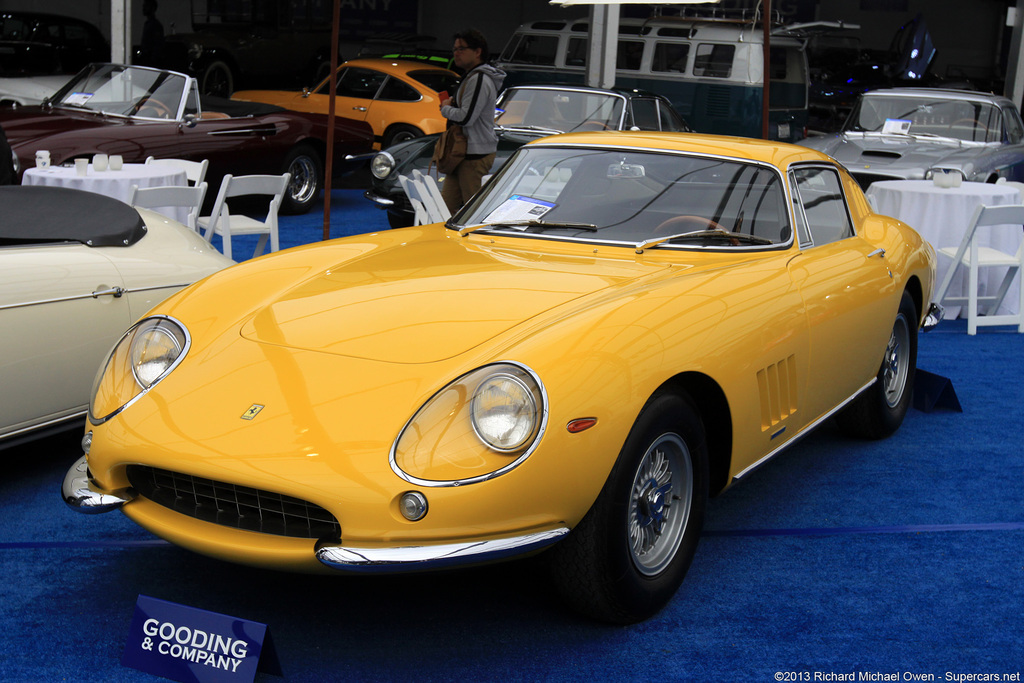 1965 Ferrari 275 GTB Long Nose Alloy 07887 – sold for $2,585,000. One of Approximately 25 Alloy-Bodied 275 GTBs. Distinguished European Show Car Pedigree. Well-Documented Chain of Ownership. Restored by Grand Touring Classics and Junior's House of Color. Two-Time FCA Platinum Award Winner. Matching-Numbers Engine with Desirable Six-Carb Upgrade. Offered with Two Sets of Wheels, Tool Roll, and Handbooks. A Prime Candidate for the Most Important Automotive Events. Documented by Marque Historian Marcel Massini. Certified by Ferrari Classiche. Auction Source: Gooding & Company's 10th Anniversary 2013 Pebble Beach Auction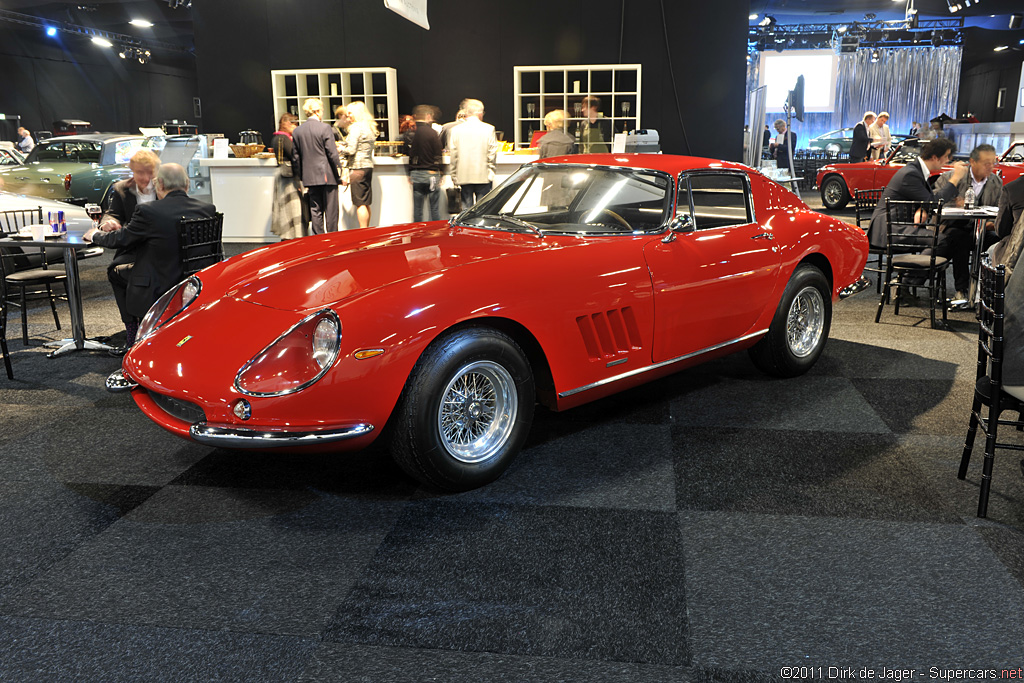 1966 Ferrari 275 GTB Alloy Berlinetta 08255 – did not sell for €736,600. Chassis no. 08255 is one of about 60 factory aluminium-bodied long-nose 275 GTBs and was completed at Carrozzeria Scaglietti in January 1966. The car was finished in Grigio Argento (Silver Grey) with nero (black) leather and sold new via official dealer Motor SAS to its first owner in Rome, a Mr. Buzzetti.
In the 1970s, this car found its way to the United States via Milanese dealer Viviano Corradini before being acquired the following year by Dr. Abbey Dodd of California. Throughout the 1970s, the car resided with known U.S.-based owners, including Ferrari Owners Club member Charles Haagen of Beverly Hills, who it is believed owned the car for about 20 years.
Eventually the lightweight alloy-bodied 275 GTB returned to Europe and was owned by Klaus Brand of Germany, the cofounder of renowned alloy wheel company BBS, which has outfitted some of the most desirable sports and racing cars for several decades. During Mr. Brand's ownership, the car was repainted red. The car remained in Mr. Brand's possession until 2008. Today the car sports a correct set of Borrani wheels, which certainly lend a very sporting character to its appearance. Auction Source: 2011 London Auction by RM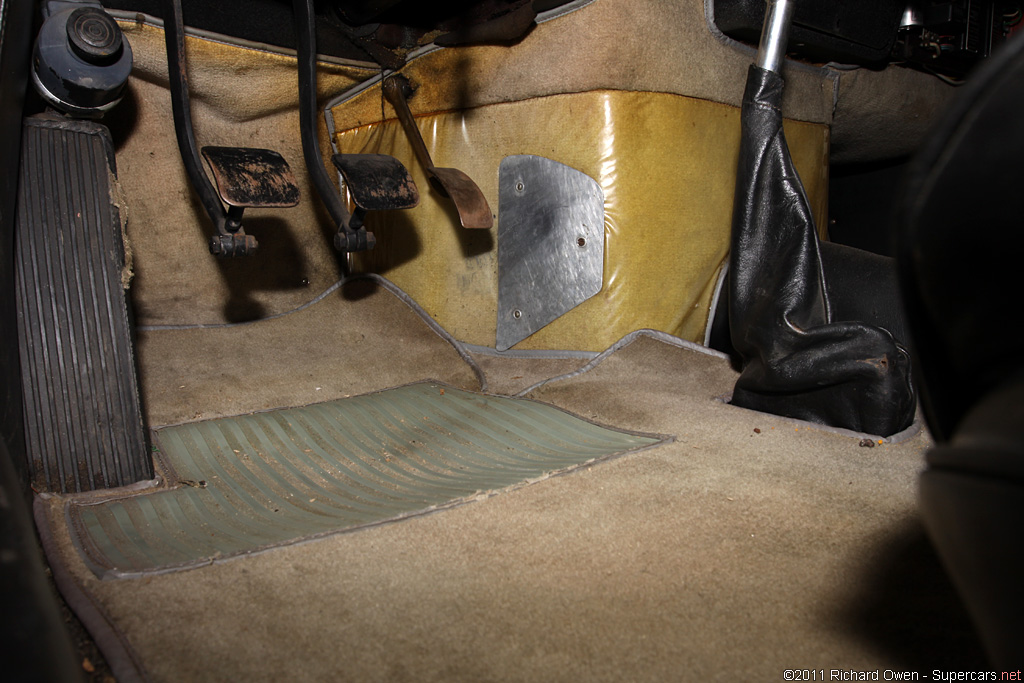 1966 Ferrari 275 GTB Alloy Long Nose – sold for $1,540,000 Desirable Alloy-Bodied 275 GTB. Believed to Have Less than 60,000 Miles from New. Marvelous, Untouched Condition. Beautifully Preserved Paint, Interior and Engine Bay. Long-Term Ownership. Prime Candidate for Preservation Display. Documented by Ferrari Historian Marcel Massini. One of the Most Exciting 275 GTB Discoveries in Years. Auction Source: 2011 Pebble Beach Auctions by Gooding & Company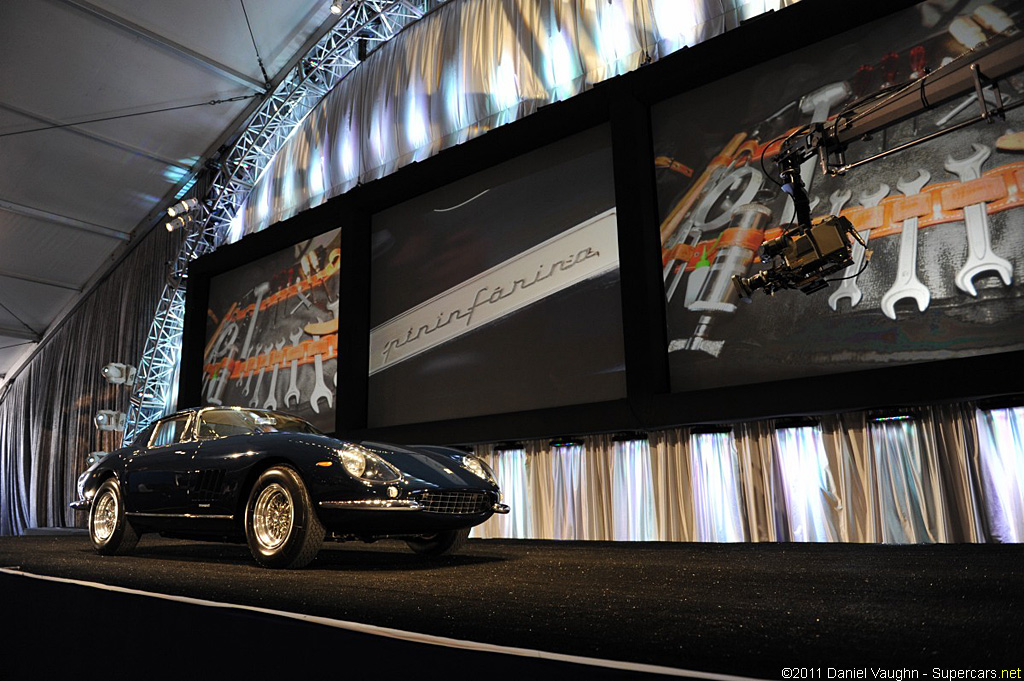 1965 Ferrari 275 GTB Alloy Long Nose 08053 – sold for $1,430,000 Among the restored examples, this gorgeous alloy-bodied GTB must be considered one of the very best. We have no doubt that it will impress the most discerning Ferrari collector with its marvelous details, captivating appearance and inherent quality. Auction Source: 2011 Scottsdale Auction by Gooding & Company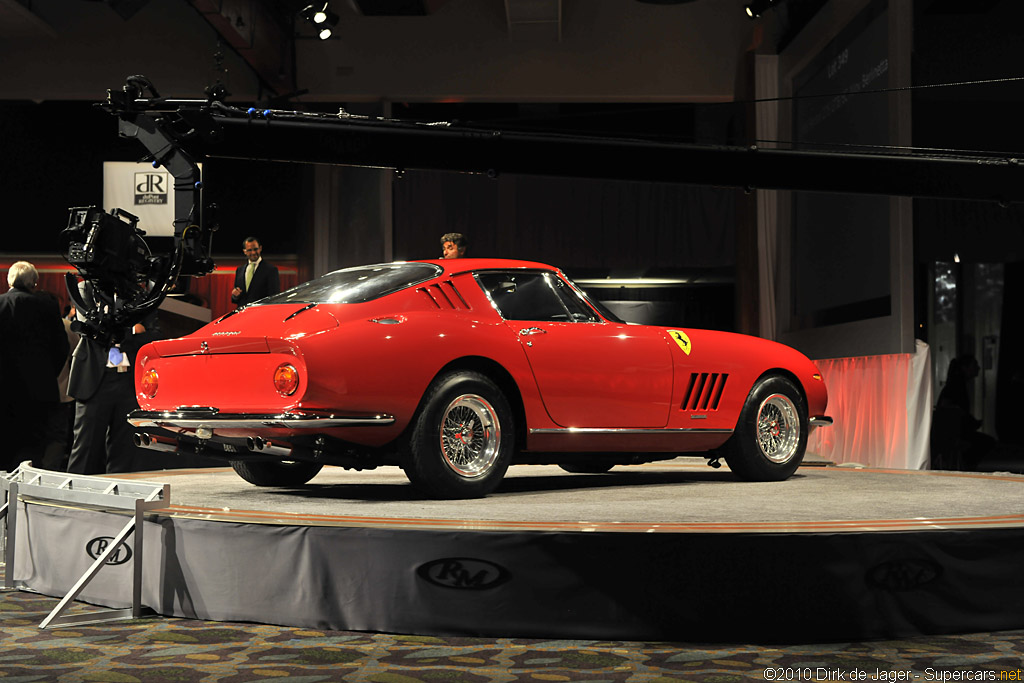 1966 Ferrari 275 GTB/6C Alloy Berlinetta – sold for $1,155,000. Chassis 08233, the original left-hand drive example offered here, was ordered by official Ferrari dealer M.G. Crepaldi S.a.s. of Milan, Italy, with alloy bodywork and six-carburetor induction, on November 23rd, 1965. Its long-nose body was originally finished in Argento (silver grey) with Nero (black) leather upholstery, and it was equipped with the aforementioned "interim" driveshaft arrangement.
S/n 08233 was acquired in November 1993 by its current owner, Hall of Fame Major League baseball player Reggie Jackson, in whose collection it has resided ever since. Mr. Jackson has owned over 500 investment-grade collector cars over the past 40 years, including some of the most rare and desirable Ferraris, a NART Spyder, Daytona and Lusso included. The car has been maintained in this exclusive company for the past 17 years. He speaks very highly of this particular car and its performance, stating "It is one of the best cars I've ever owned." The engine was rebuilt by marque expert Patrick Ottis in 2000. The car continues to present very well, and it is believed the outside fuel filler was added in the late 1980s. Auction Source: RM Auctions' 2010 Sports & Classics of Monterey