1966 Ford Fairlane 427 Lightweight
Sold as part of the Ellis Collection at Dana Mecum's 2009 Original Spring Classic Auction for $150,000 USD. Described as "Ford completely redesigned the midsize Fairlane for 1966 to great acclaim, selling almost 76,000 units. Not coincidentally, one of the benefits of the overhaul was that the new car could accommodate the FE big block engine it would need to stay competitive on the drag strip. Knowing that a Fairlane powered by the Medium Riser 427 would dominate the competition, Ford built fifty-seven examples, enough to distribute a small number of cars to their top factory Super Stock pilots and still make them available in Ford dealerships across the country, a sure-fire formula for sales success.
Inherently lighter than most of its competitors, the Fairlane was fitted with a fiberglass ram air hood scoop that fed the intake charge to a sealed air cleaner atop its dual four barrels. As expected, the car's power-to-weight ratio was overwhelming; the NHRA had agreed prior to their introduction to classify the cars in B/Stock, where they attracted instant attention with mid-elevens at 110-plus mph. John Downing's Fairlane, prepared by Ford drag expert John Healy, eventually set the B/Stock national record at 11.42 seconds, and 427 Fairlanes won A/Stock at both the Springnationals and the Super Stock Nationals.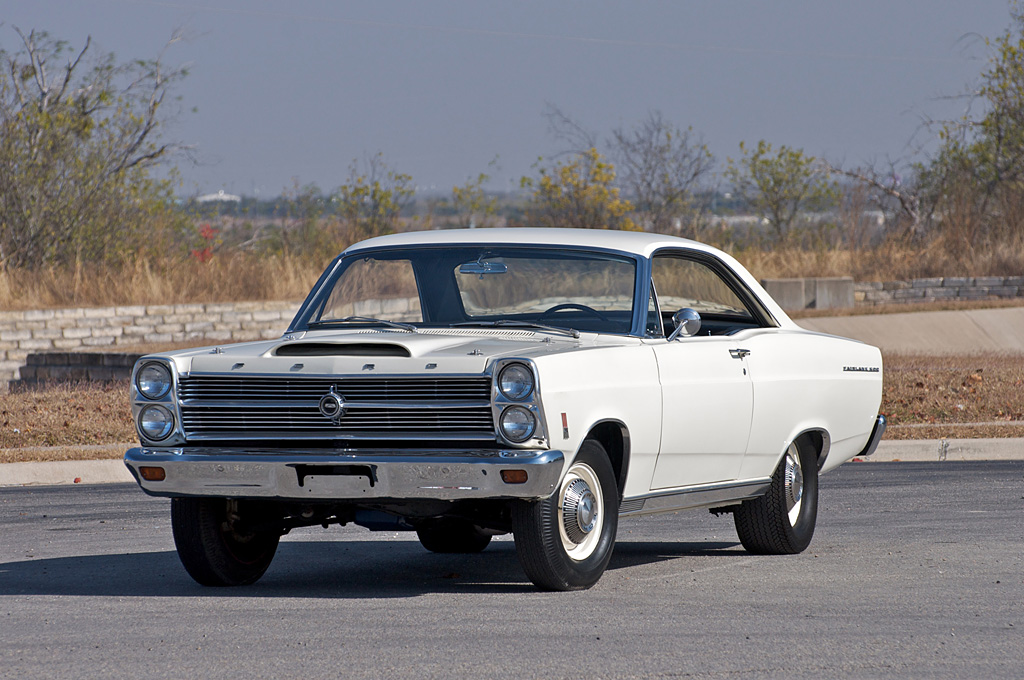 Serial number 6A43R249819 found its way from the dealer directly onto the street in the hands of a very caring owner, who preserved the car in its original state. Its unblemished originality eventually caught the attention of Car Craft magazine, who in 1984 published a feature story about the car that is now part of its documentation.
The fact that most of the original fifty-seven 427 Fairlanes were modified to one extent or another for racing makes this one a rare piece indeed. Carefully restored twenty years ago with NOS parts that would likely be impossible to find today, this White 427 Fairlane is still in as-original condition and presents a first-rate opportunity for collectors.
Highlights:
– One of 57 1966 Ford Fairlane 427 lightweights
– 1984 Car Craft magazine car. Original photos and copies of the letter are included with the car.
– As delivered condition after careful restoration approximately 20 years ago with NOS parts
– Ultra rare exhaust system
– Correct 427-8V side oiler engine with medium riser heads
– Correct X number experimental exhaust manifolds
– 24,000 mile California Black Plate car with history
– Lightweight lift-off ram air hood
– Correct transitional ignition
– Correct "SPEC" market 9 inch nodular rear end
– Extensive documentation on this truly rare and extraordinary R-Code 66 Fairlane"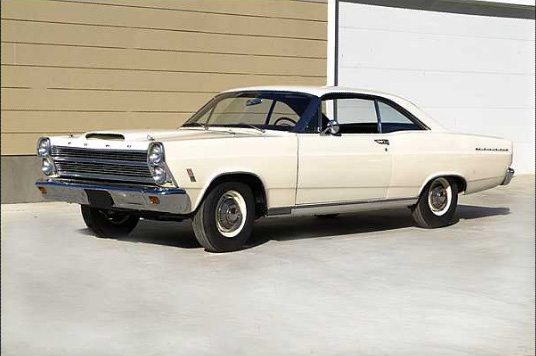 Auction Sales History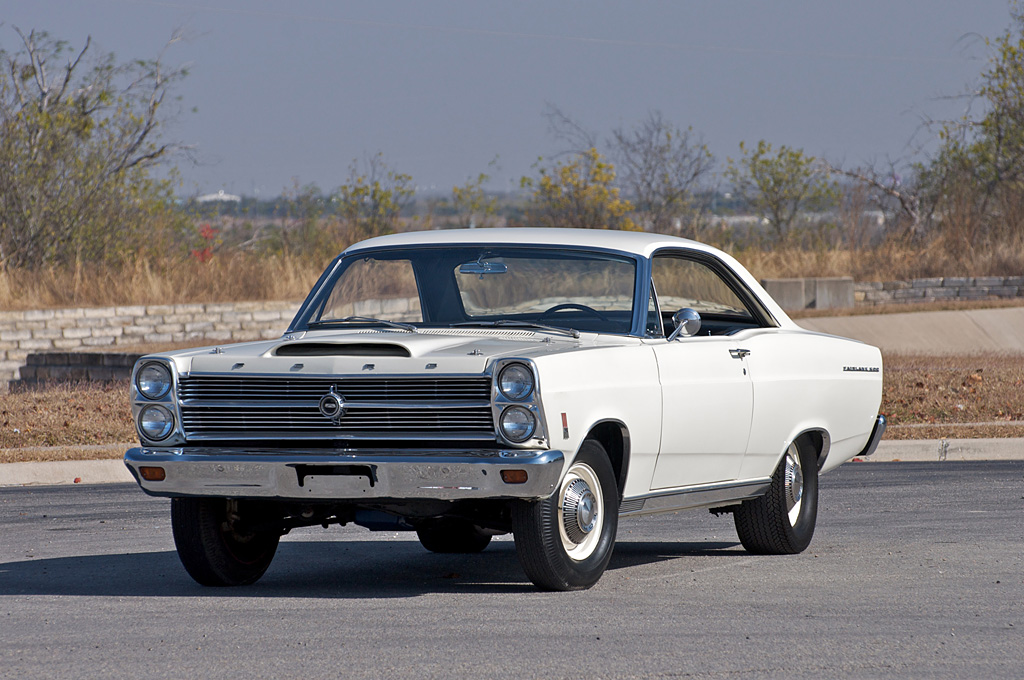 1966 Ford Fairlane 500 427/425 HP – sold for $92,500. Ford's lightweight 1967 "R" code 427 Fairlanes were such potent machines that the first one tested by Ford Drag Council pilot Hubert Platt ran under the NHRA class record its first time out. Indeed, many of them remained competitive for years after their entry into the Super Stock factory wars of the 1960s.
Early in its drag racing career this 1966 427 "R" code Fairlane was modified to compete in the altered wheelbase FX classes that evolved in the mid Sixties. It has been restored to factory original and remains so to this day, retaining its original fiberglass hood, lightweight bumpers and simple Black interior with Stewart Warner gauges. With 13.2:1 compression and a special high-lift camshaft, the 427 "medium riser" 427 CI engine and 4-speed Toploader transmission give this car the record-setting performance found only in the 57 examples built by the factory. Auction Source: 2011 Mecum Indy Spring Classic
Story by 2008 Mecum Auction Inc.