When flipping through the auction sites out there in hopes of catching a glimpse of a rare supercar or special model, it's not often that a Ford Mustang grabs your attention.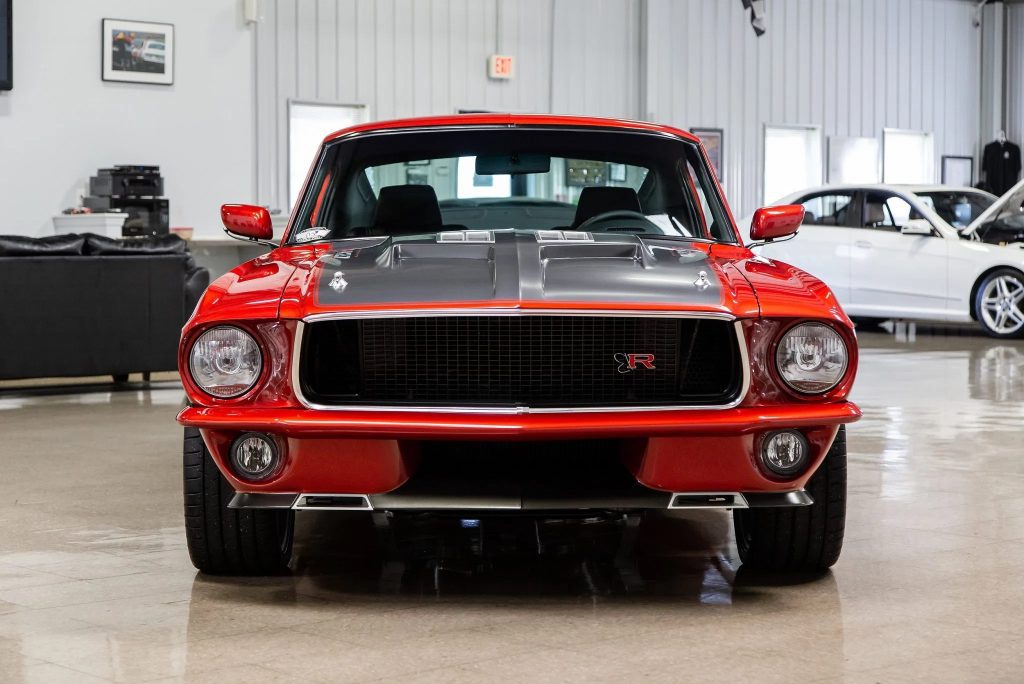 However, one specific one caught both a glimpse, a longer look, and eventually some hanging jaws for us here at Supercars.net. It's also, as far as anyone can tell, the most expensive Mustang sold on BringATrailer, at $265,000 US.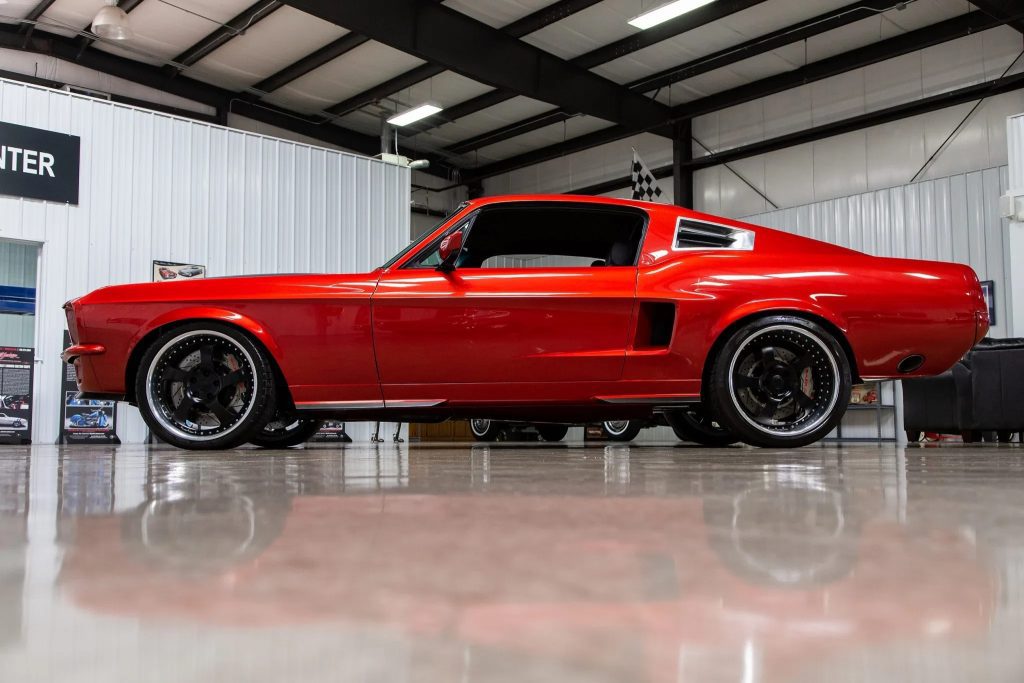 This 1967 Ford Mustang Fastback was brought to Ringbrothers, a shop specializing in custom billet aluminum and carbon fiber replacement parts for older vehicles. There, it was stripped down completely to the frame, and was sandblasted to get rid of any rust or imperfections.
From there, custom parts were built especially for the car, as well as shaving the drip rails and door handles. The fastback profile was also raised to give the car an overall more hunched, ready-to-fight look.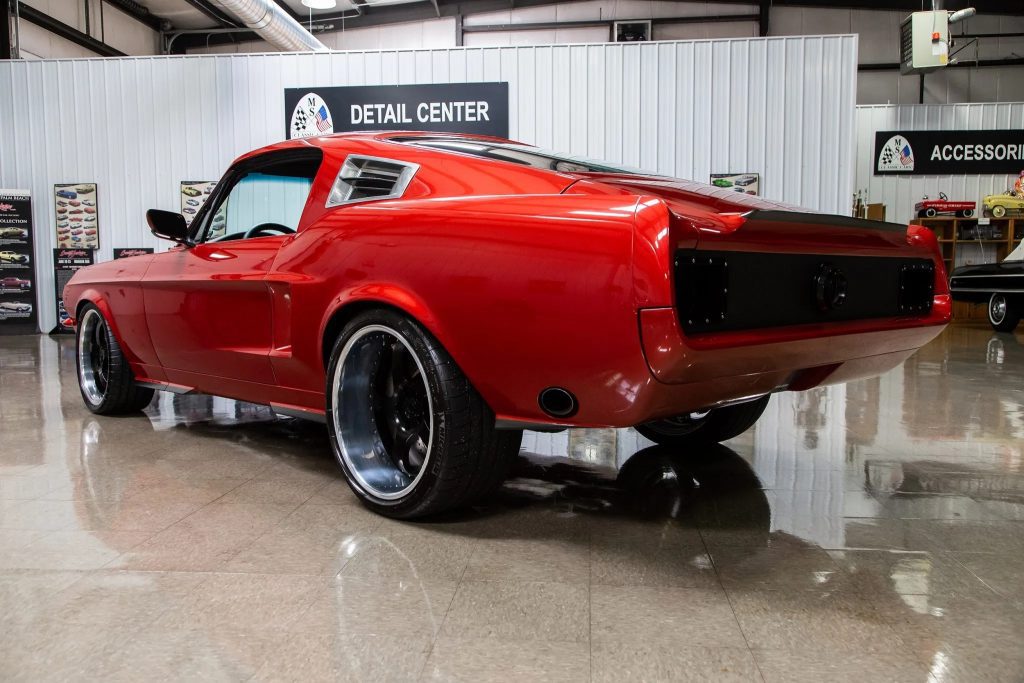 The trunk and hood are both fully customized carbon fiber panels. The taillight panel was also fully custom built to have a flat profile instead of the concave of the donor car.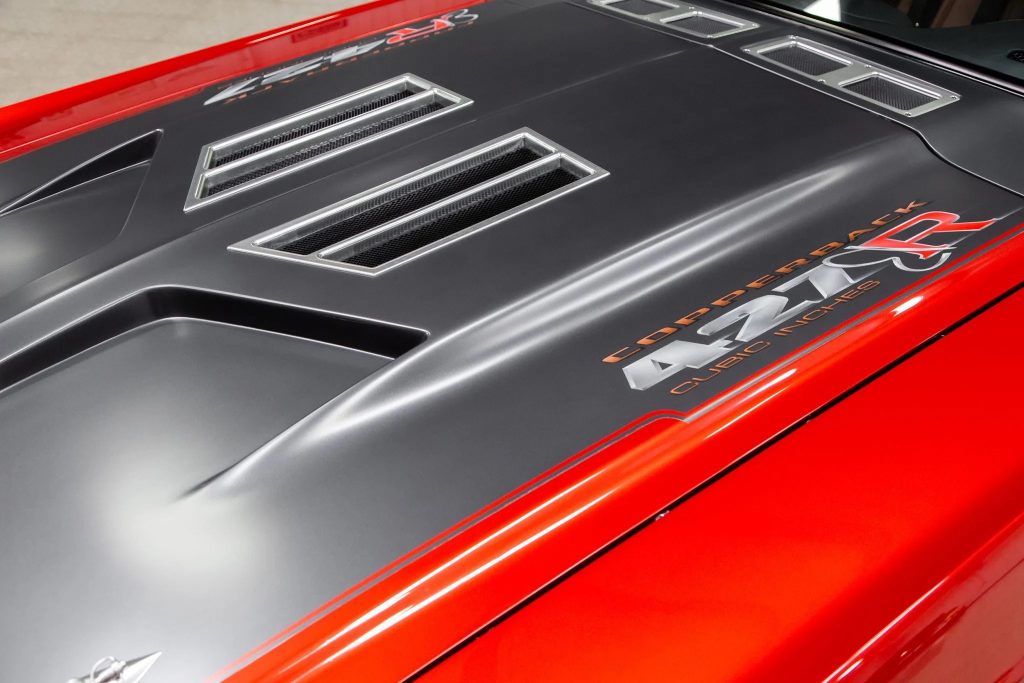 The overall length was shortened slightly with new bumper profiles. Underneath, the car gained steel ground effects panels to keep underbody air disturbance to a minimum.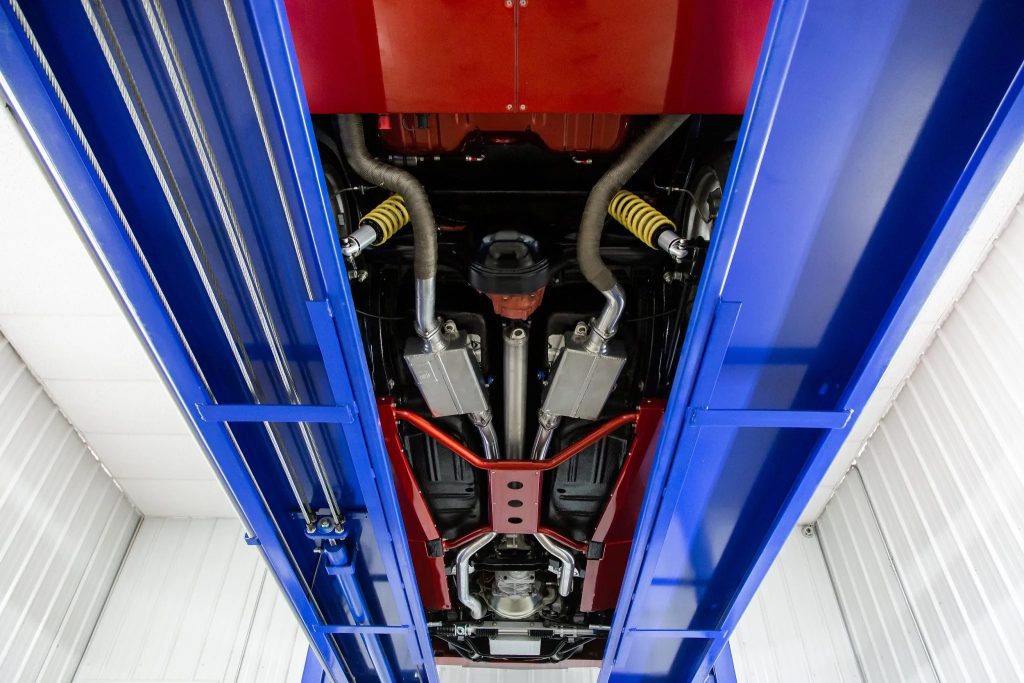 The wheels are 19 inch forged aluminum by iForged. They are 8 inches wide up front, and 11 inches wide at the rear.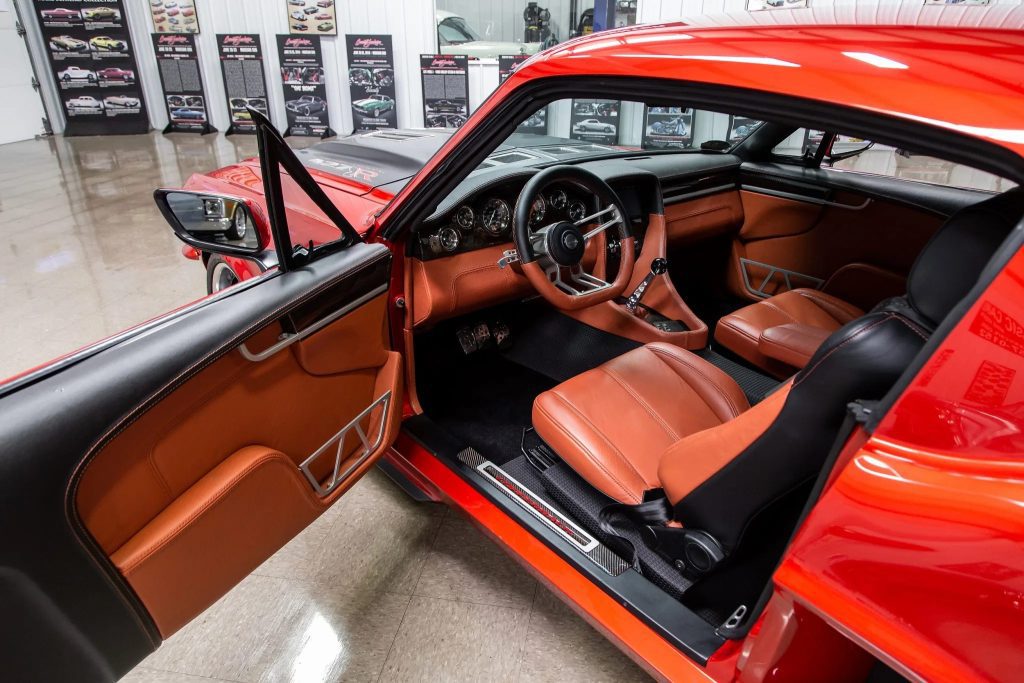 Braking is through two-piece slotted and drilled rotors, 15 inches up front, 14 inches out back, clamped by Baer 6S monoblock calipers and ceramic brake pads.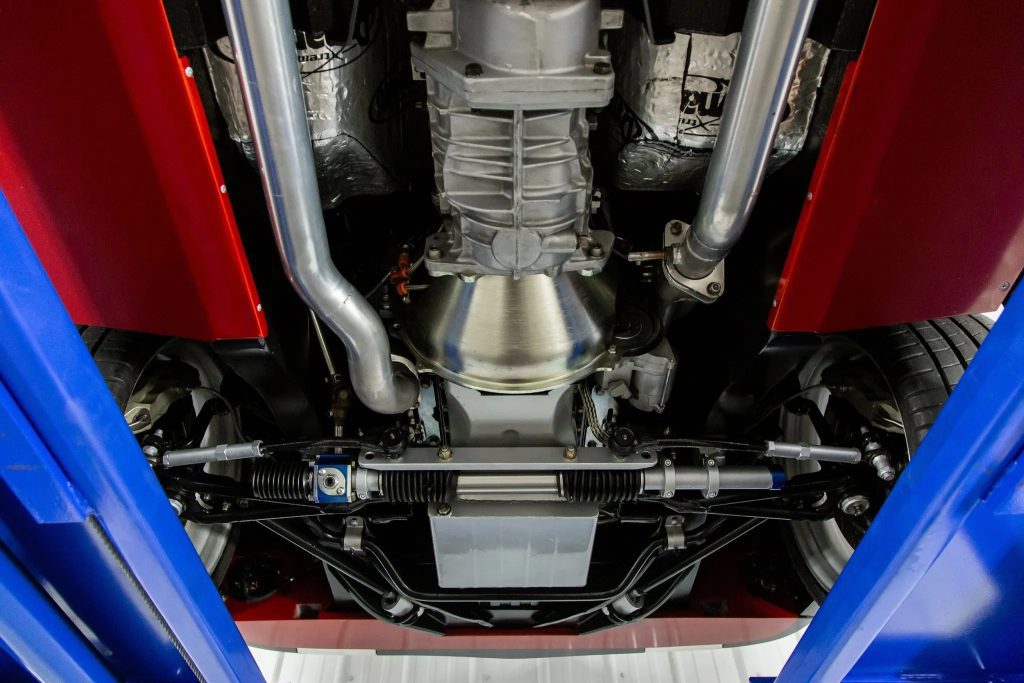 The suspension setup for the car is a full custom build by Chris Alston's Chassisworks. It features a fully adjustable and independent front setup, with a triangulated four-link rear unit that bolts to a centrally mounted support brace.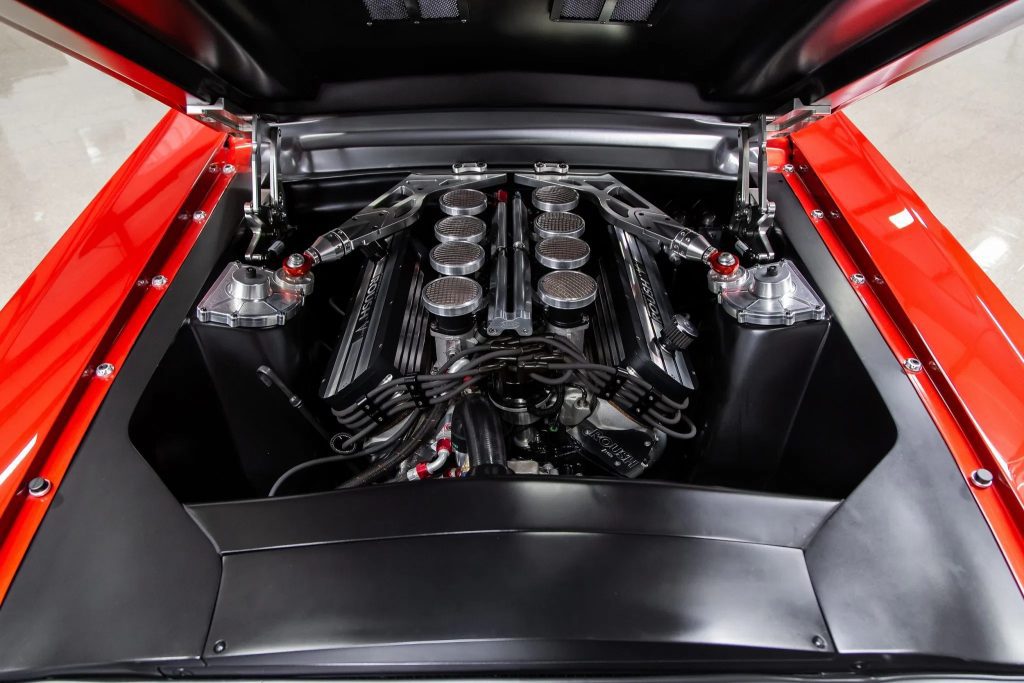 Finally, the engine is a fully built-up Roush 427ci V8, with a Dart Iron Eagle block topped by aluminum cylinder heads. It also has 8 independent throttle bodies feeding a custom electronic fuel injection system, with all the noise going down through a custom, ceramic-coated Magnaflow exhaust.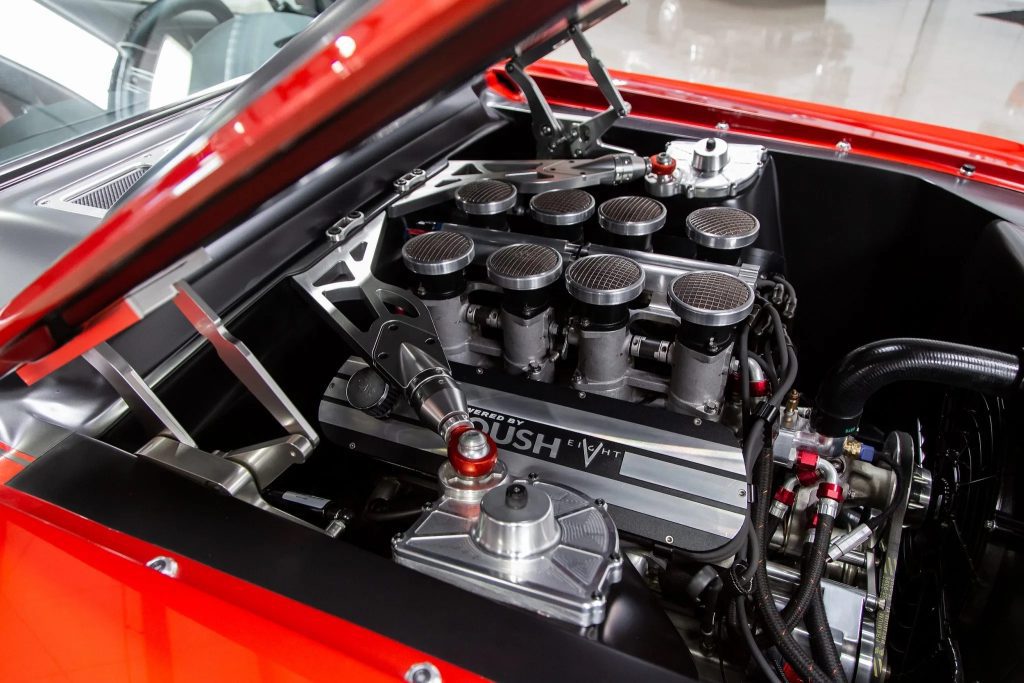 There are over 200 pictures available at the listing, of which we've selected only a few to showcase here.