Ferrari 365 GTC
In 1968 Ferrari updated 330 GTC with a 4.4-litre engine and renamed the model to 365 GTC. The larger engine increased low end torque and offered 20 additional horsepower. Only 168 of the interim 365 GTC were produced until the release of the 365 GTB/4 Daytona. They are all easily identified from the 330 GTC by their engine vents at the trailing end of the hood.
Our feature car, chassis 12795, was specially ordered by Barbara Hutton for delivery in Tangier, Morocco. A unique hue of pink known as Rosso Speciale was chosen along with tan suede upholstery. Further distinguishing the car was the Royal Star of Morocco painted green on each door.
By 1974 the car was sold through Luigi Chinetti Motors in Greenwich, Connecticut and it had covered only 4,571 km. After its transatlantic trip, 12795 was fitted with American-spec components such as a leather-wrapped steering wheel.
The following owners took great care in maintaining the 365's appearance. Alex Finkelstein owned the car for 20 years and sold it in 2000 with only 7,800 km on the odometer.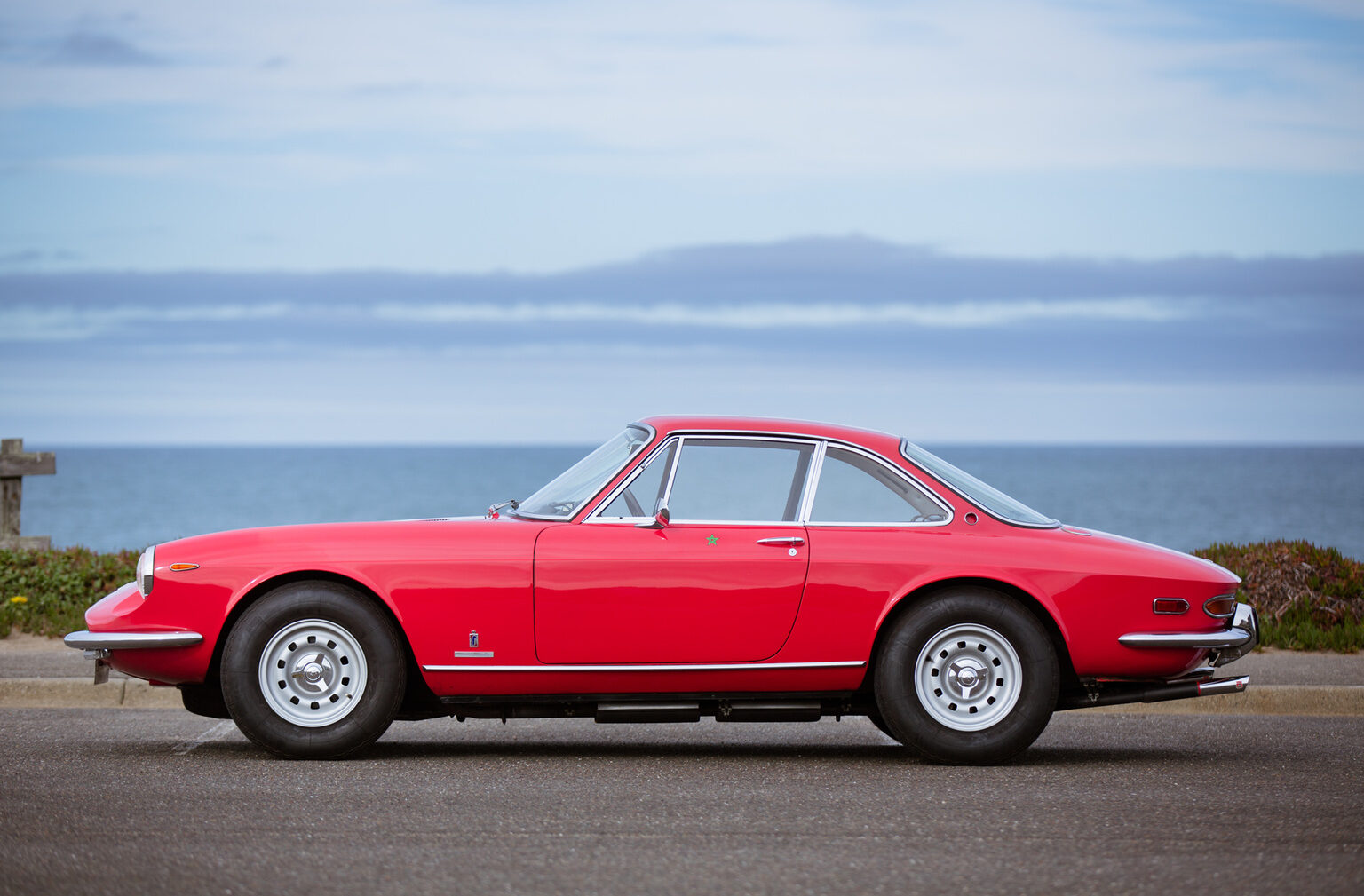 In 2013 Gooding & Company offered the Moroccan Ferrari with only 21,400 km from new at their 2013 Amelia Island sale. It set the record for this model at auction by fetching $1,072,500 USD.
Gooding & Company described the condition: "Still finished in its original Lipstick Coral paint, the Ferrari displays a remarkably uniform appearance and wears the distinct traces of age that speak to its minimal use and careful stewardship in the care of its few owners. The interior is just as well preserved and remains in exceptional condition throughout. The unique suede upholstery has a beautiful patina and possesses a rich, inviting feel. Noteworthy accessories include an eight-track tape player stowed in the glovebox and the 365 GTB/4 Daytona steering wheel installed upon its arrival in the US; both features have been with the car since at least 1974."
Specs & Performance
| | |
| --- | --- |
| submitted by | Richard Owen |
| type | Series Production Car |
| production years | 1968 – 1969 |
| released at | 1966 Geneva |
| built at | Maranello, Italy |
| body stylist | Pininfarina |
| coachbuilder | Pininfarina |
| production | 168 |
| predecessor | 1966 Ferrari 330 GTC |
| successor | 1972 Ferrari 365 GTC/4 |
| engine | Type 209 60º V12 |
| position | Front Longitudinal |
| aspiration | Natural |
| block material | Aluminum Alloy |
| valvetrain | SOHC, 2 Valves per Cyl |
| fuel feed | 3 Weber 40 DFI Carburetors |
| displacement | 3967 cc / 242.1 in³ |
| bore | 77 mm / 3.03 in |
| stroke | 71 mm / 2.8 in |
| compression | 8.8:1 |
| power | 238.6 kw / 320 bhp @ 7000 rpm |
| specific output | 80.67 bhp per litre |
| bhp/weight | 246.15 bhp per tonne |
| torque | 325.4 nm / 240 ft lbs @ 2500 rpm |
| body / frame | Steel Body over Tubular Steel Chassis |
| driven wheels | RWD |
| front brakes | Discs w/servo assist |
| rear brakes | Discs w/servo assist |
| steering | Worm & Roller |
| curb weight | 1300 kg / 2866 lbs |
| wheelbase | 2400 mm / 94.5 in |
| front track | 1401 mm / 55.2 in |
| rear track | 1417 mm / 55.8 in |
| length | 4400 mm / 173.2 in |
| width | 1675 mm / 65.9 in |
| height | 1280 mm / 50.4 in |
| transmission | 5-Speed Manual Transaxle |
| top speed | ~245 kph / 152.2 mph |
| 0 – 60 mph | ~6.9 seconds |
| 0 – 100 mph | ~16.7 seconds |
Pictures
See full 1968 Ferrari 365 GTC Gallery here
Auction Sales History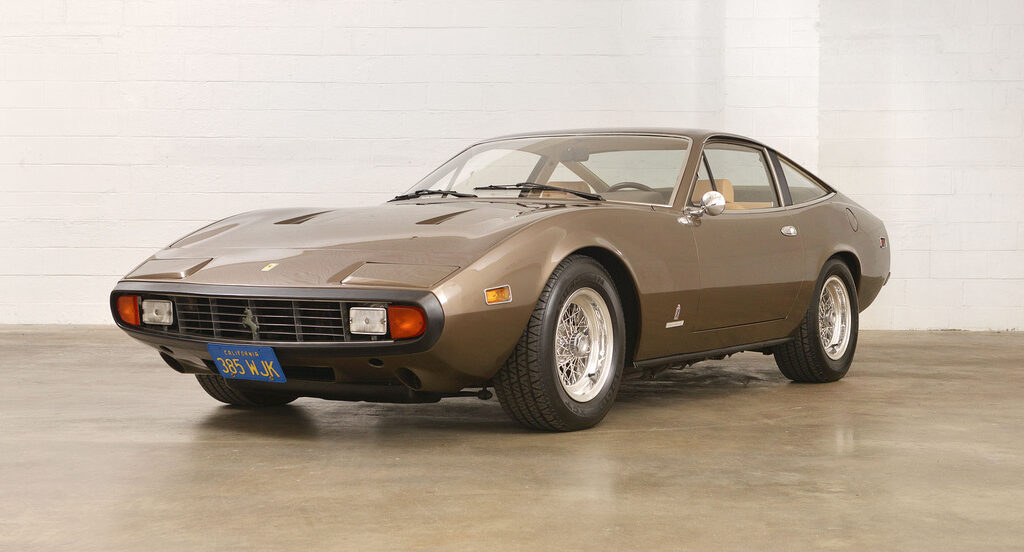 1972 Ferrari 365 GTC/4 15357 – sold for $280,000 One Owner. Only 45K Miles. V12 Colombo Motor. Original Example. Ideal Four-Place Touring Ferrari.Only 505 Produced Delivered By Bill Harrah's Modern Classic Motors. Auction Source: 'Rolling Sculpture' 2015 NYC by Keno Brothers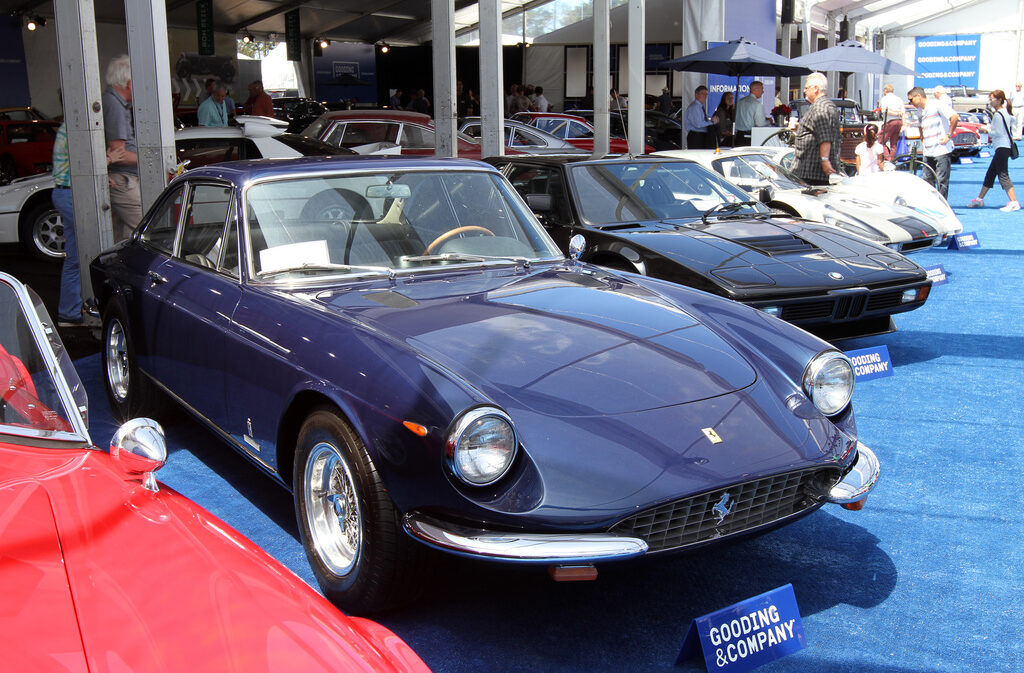 1968 Ferrari 365 GTC 12035 – sold for $797,500 One of 168 Examples Built of Ferrari's Ultimate Sports Coupe. Originally Owned by Count and Countess von Bernstorff. Documentation Includes History by Marcel Massini. 2009 Restoration by Motion Products, a Respected Specialist. Originally Painted Marrone Colorado with Beige Leather. Auction Source: The Pebble Beach Auctions 2015 by Gooding and Company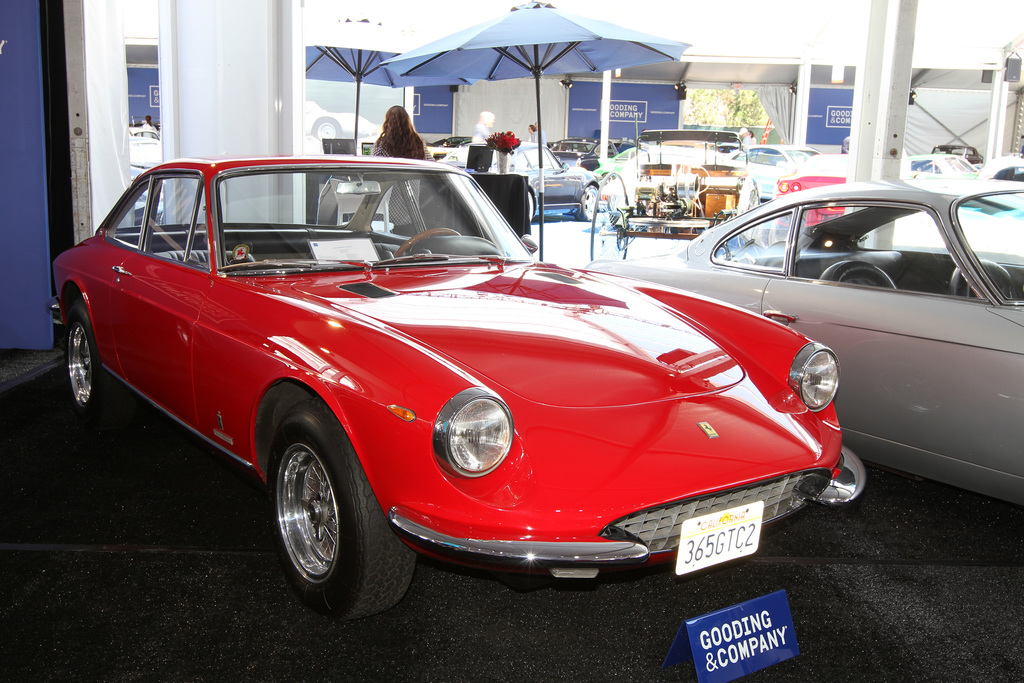 1969 Ferrari 365 GTC 12415 – sold for $907,500 The Ultimate Evolution of Ferrari's 1960s Luxury GT. One of Only 150 Examples Ever Built. Maintained in a Prominent California Collection for 30 Years. Offered with Ferrari Classiche Certification Red Book. Documented by Ferrari Historian Marcel Massini. Auction Source: The Pebble Beach Auctions 2015 by Gooding and Company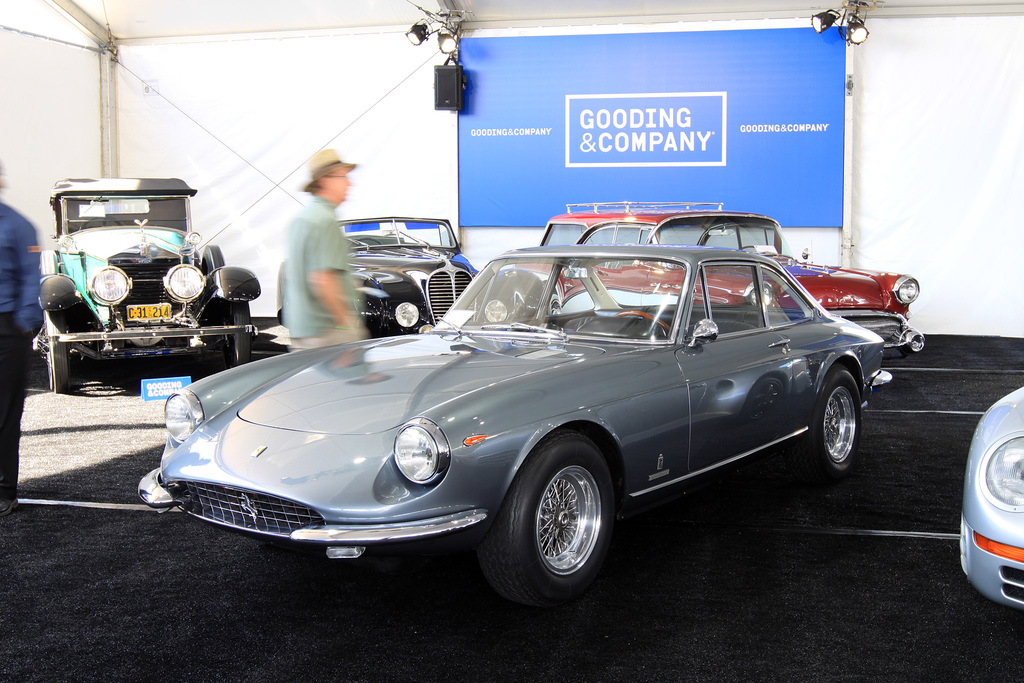 1969 Ferrari 365 GTC 12541 – sold for $858,000 One of Only 150 Examples Built. Ferrari's Ultimate Vintage Grand Touring Coupe. Documentation Including Copies of Factory Build Sheets, ACI Registration and History by Marcel Massini. Desirably Preserved. Auction Source: 2014 Pebble Beach Auctions by Gooding & Company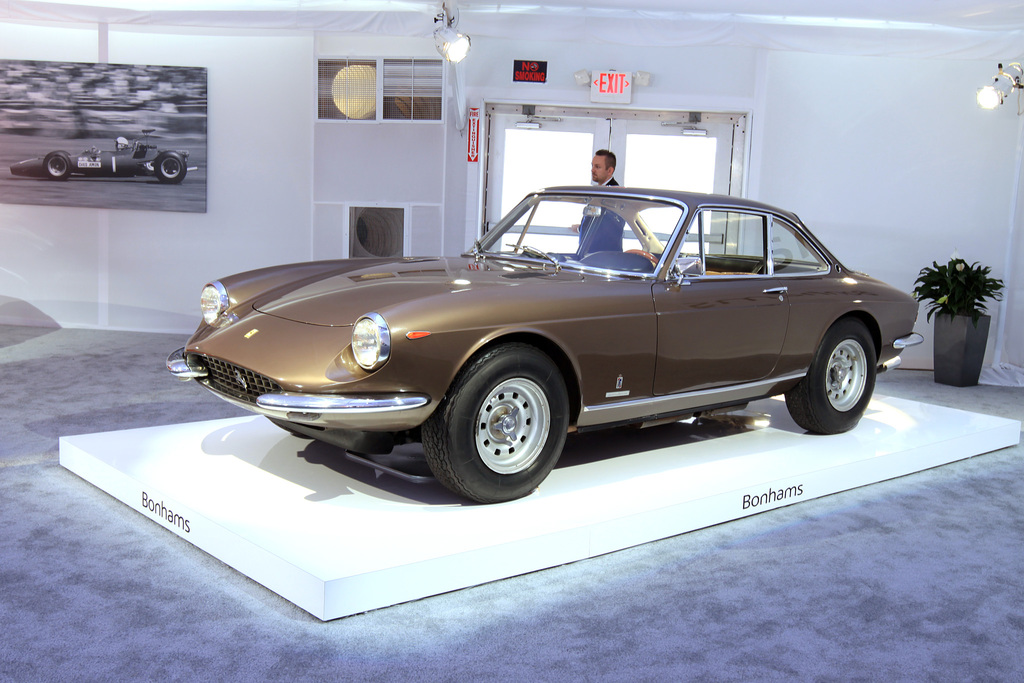 1969 Ferrari 365 GTC 12655 – sold for $858,000 From Fabrizio Violati's Collezione Maranello Rosso. Highly original example of a rare high-performance two-seat Coupe. Original paint, furnishing and interior trim. Refined 4.4-litre V12-cylinder engine. Over thirty years in preservation and museum display. Auction Source: 2014 Quail Lodge Auction by Bonhams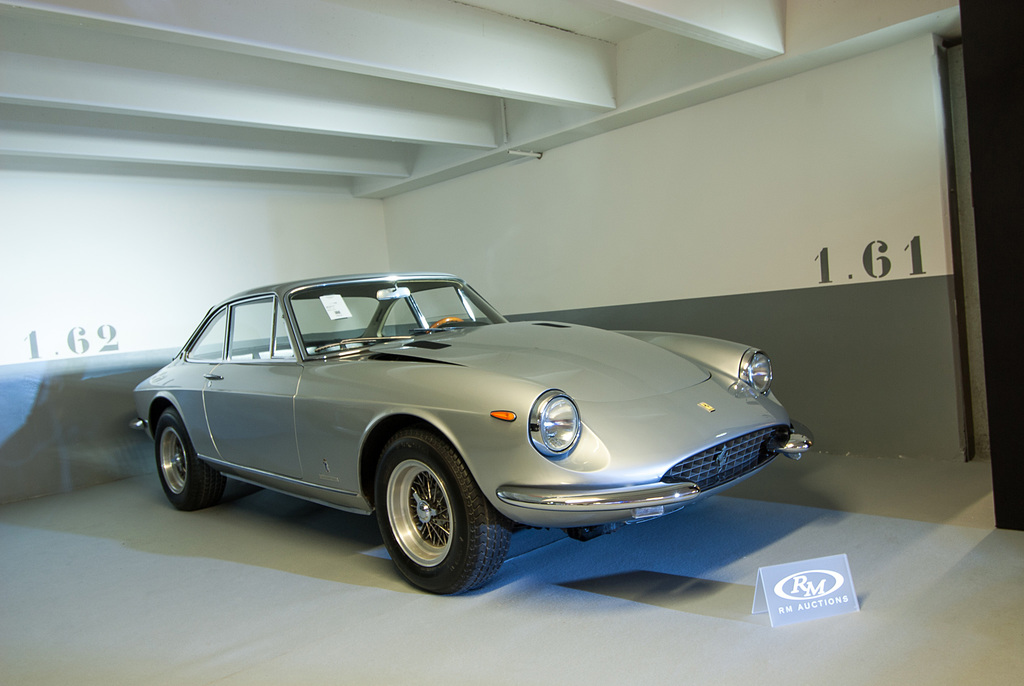 1968 Ferrari 365 GTC 12055 – sold for €571,200 Legendary low-production model. Matching numbers. Well preserved and substantially original. Auction Source: 2014 Monaco by RM Auctions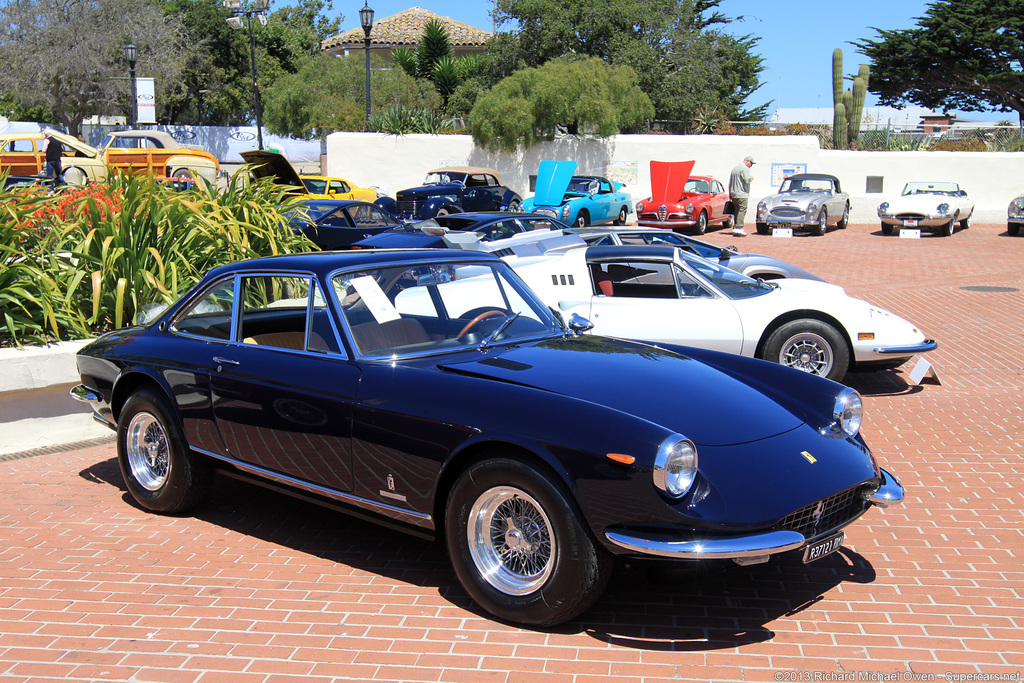 1969 Ferrari 365 GTC 12203 – sold for $759,000 One of the finest examples in the world. Believed to have only three owners from new. Outstanding Cavallino Classic-quality restoration. Ferrari Classiche certified. Auction Source: 2013 Monterey Auction by RM Auctions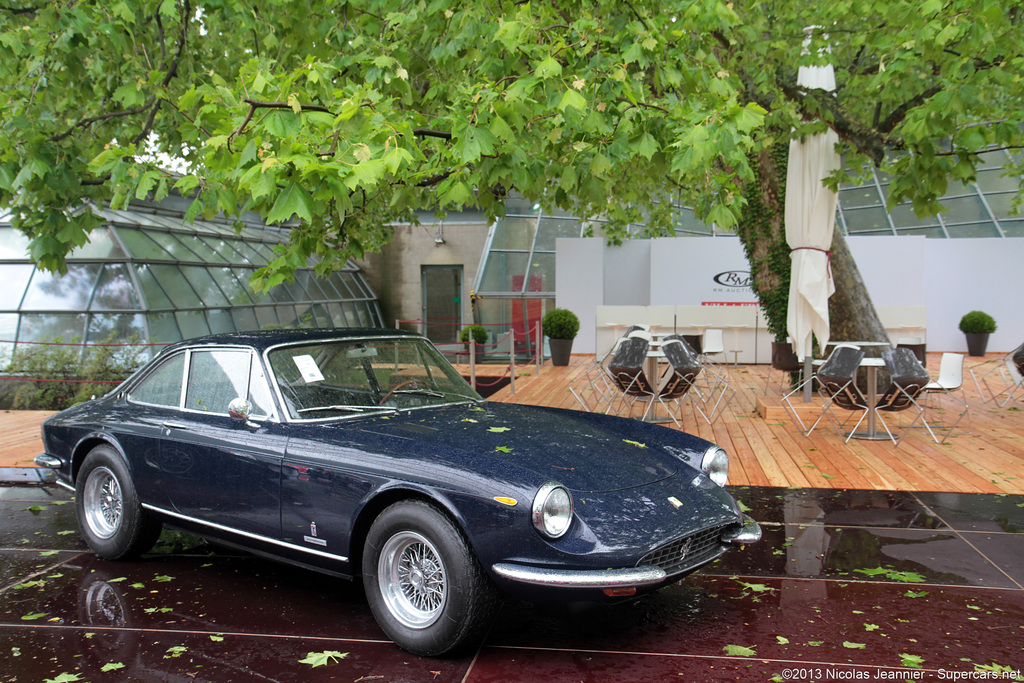 1968 Ferrari 365 GTC 11997 – sold for €588,000 Chassis 11997, the example offered here, finished production at the factory in November 1968, and it was delivered new in December to the official dealer M. Gastone Crepaldi, of Milan, Italy. It was later exported from Italy to California, U.S.A., in the 1970s, where it resided throughout the '80s. By the mid-1980s, it had accumulated a mere 14,000 miles, and in 1987, chassis 11997 returned to Europe, under the ownership of Mr Wolfgang Hermann. Auction Source: 2013 Villa d'Erba Auction by RM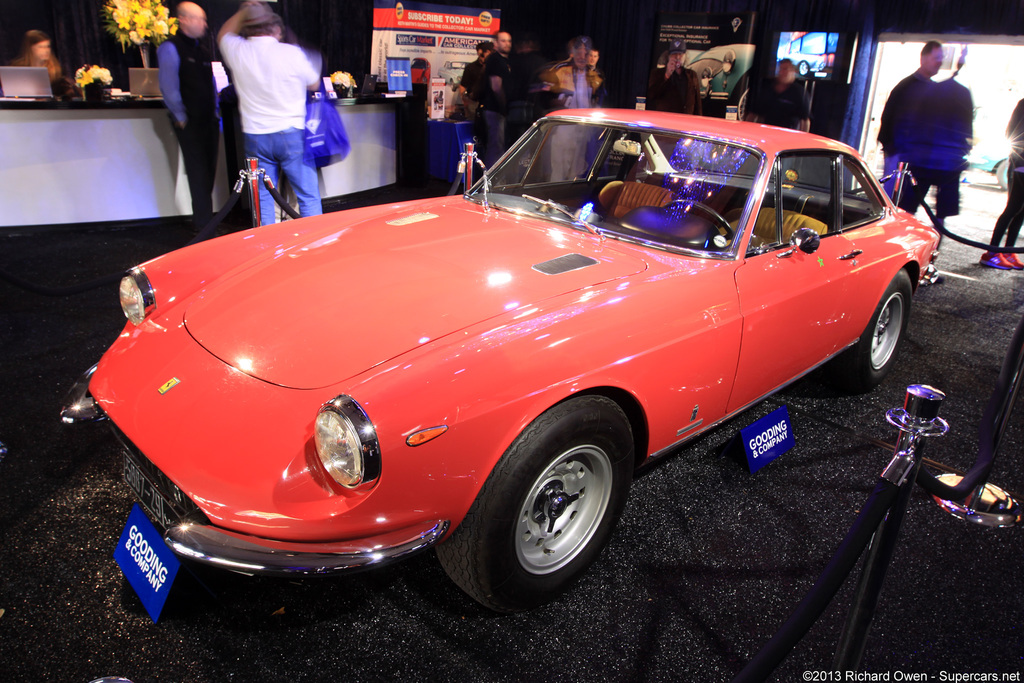 1969 Ferrari 365 GTC 12795 – sold for $1,072,500 The Last 365 GTC Built and Possibly the Most Original Example Extant. Specially Outfitted for Woolworth Heiress Barbara Hutton. Finished in Unique Rosso Speciale Paint with Suede Upholstery. Delivered New to Barbara Hutton's Palace in Tangier, Morocco. Outstanding Unrestored Condition with Fewer than 22,000 KM from New. Meticulously Maintained by Marque Specialist Patrick Ottis Since 2002. Auction Source: The 2013 Amelia Island Auction by Gooding & Company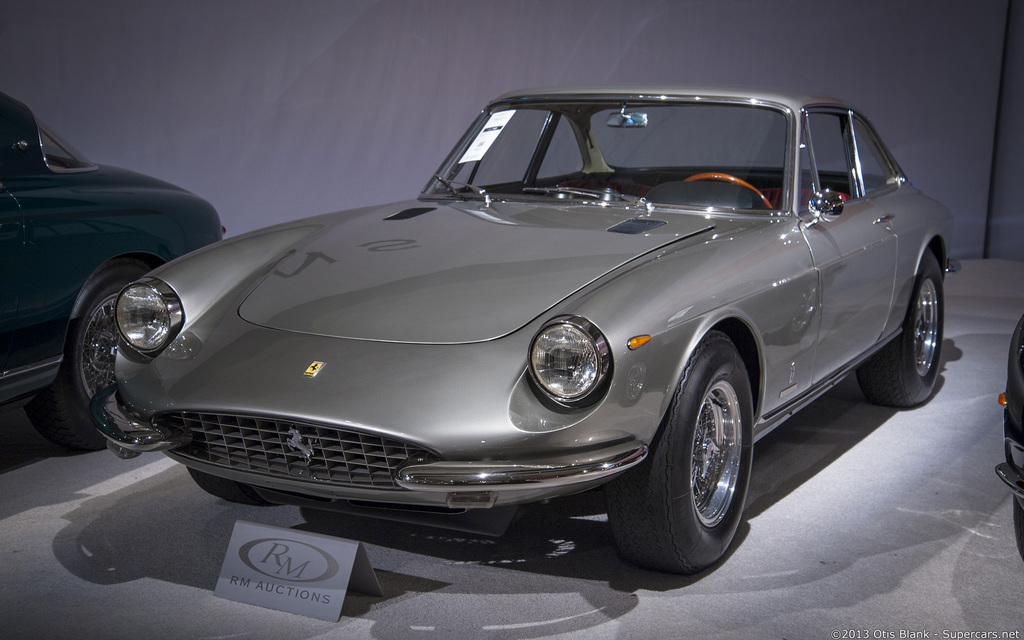 1969 Ferrari 365 GTC 12059 – sold for $726,000 Ferrari Classiche certified; matching-numbers engine. Mechanical restoration and cosmetic freshening completed in 2012. Single ownership for over 30 years; well-documented. Beautifully restored example of Ferrari's premier late-'60s grand tourer. Auction Source: 2013 Arizona Auction by RM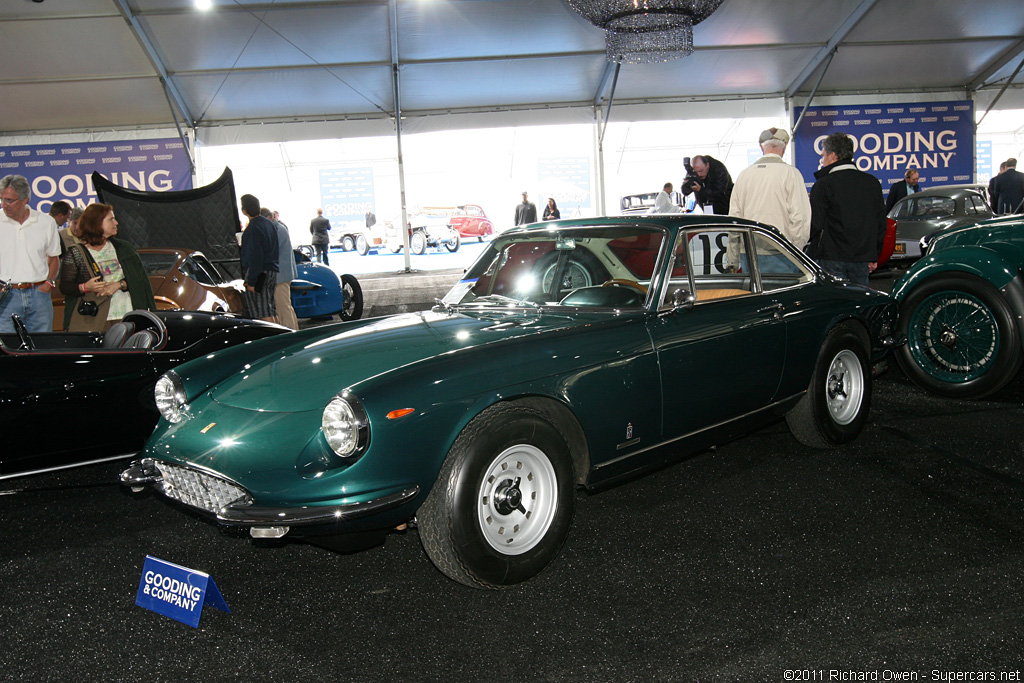 1969 Ferrari 365 GTC 12271 – sold for $374,000 One of Only 150 365 GTCs Built. Originally Delivered to Milan. Matching-Numbers Example. Recent Paintwork and Mechanical Attention. Elegant Period-Appropriate Color Combination. Offered with Tool Kit and Books. Documented by Ferrari Historian Marcel Massini. Auction Source: 2011 Pebble Beach Auctions by Gooding & Company