Yenko Chevelle L72 427/425HP
Don Yenko was one of the most famous muscle car tunists during the late 1960s.He started out with souping up Chevrolet's 67 camaros. He continued to work with the camaros until 1969 when he decided to expand his inventory with the Chevrolet Nova and Chevelle.
All of Yenko's cars were so drastically changed that they were no longer registered as a Chevrolet product but as a Yenko product. Don Yenko had a extraordinary talent with tuning some of the most potent muscle machines. There were many options that a customer could order with there new Yenko vehicle.
Some of these include: either a specially tuned 400 turbo hydromatic, automatic transmission (M-40 opt.)or the Muncie "rock crusher" 4 speed transmission (M-21 opt.), a 425hp/427cu.in. engine with aluminum heads (L-72 opt.),and a specially tuned sports suspension kit and rear-end (9737 opt.).
All Yenko cars came with a special interior and exterior decal kit.
The cars were fitted with a column mounted tachometer and a special set of info gauges located under the ash tray.
In 1969, Don Yenko greatly misled the public by hiding the true specs of his vehicles for insurance purposes. But when Car and Driver got a hold of one of his camaros they stated that in their tests the car achieved a 0-60 time of only 3.4sec and a 1/4mile time shy of 12sec. Yenko created some of the most phenomenal and powerful muscle cars in his time. Today it would cost an individual a small fortune to get a hold of one of these extraordinary pieces of Muscle Car history.
Yenko Chevelle Auction Sales History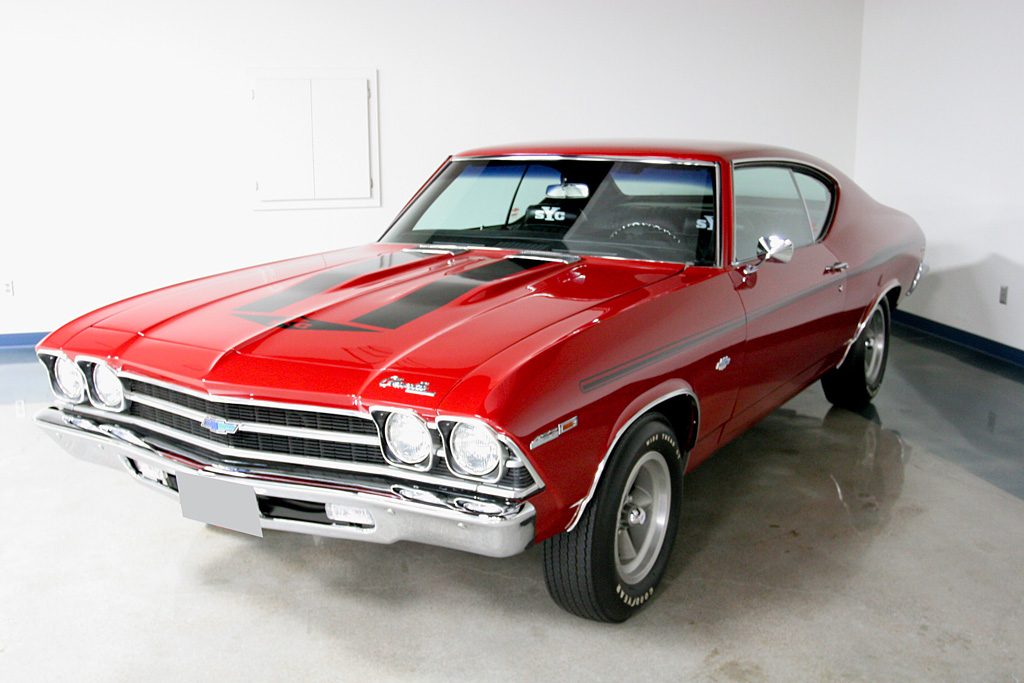 1969 Chevrolet Yenko Chevelle 427/450 HP, 4-Speed – Sold for $260,000 1 of 99 in 1969. L72 427/450 HP engine (COPO option 9562). Yenko sports car conversion option (COPO option 9737 making this Chevelle a double COPO). M21 4-speed transmission. Yenko correct Stewart Warner gauges. Optional , original 5-spoke American Racing wheels. Frame-off nut and bolt restoration by the legendary Micky Hale of North Coast Rods. Feature article in Chevy Rumble with centerfold pictorial in April 2007. Auction Source: 2011 Mecum Indy Spring Classic
Yenko Chevelle Video