1985 Pontiac Trans Am Experimental Kammback
This experimental 1985 Trans Am with its "Kammback" rear section is a genuine former General Motors test platform, equipped with the 190 hp, 305 cubic inch HO (high output) V8 option and a four-speed manual transmission. The car was used as a test mule for some time before being recruited for special body treatment by GM designers.
The station-wagon-like Kammback concept supposedly originated in Europe and almost made it into production for the 1970 Firebird and Camaro. The squared-off back end actually performs well in wind-tunnel tests, providing functional airflow efficiency for reduced drag, translating into higher speed or better fuel economy at highway speeds. And, had it ever become available to the public, an American Kammback would have been quite distinctive from other cars on the road. While not adopted for 1970, the idea stayed around GM Tech Center design and engineering circles, with a 1979 Trans Am version being crafted as a show car. Two experimental '85 Trans Am Kammbacks were even featured on the cover of Motor Trend.
The squared-off Kammback design was quite clever, bolted right on in place of the all-glass hatchback of the production Trans Am, including the latching. The concept failed to advance after 1985, however, and this particular car was stored at GM for 13 years until local Pontiac dealer and collector John McMullen was able to acquire it. Generally, experimental cars go to the crusher when their use is over, but this one, by the good graces of Pontiac, escaped.
In McMullen's collection, the car was professionally restored in meticulous detail by Scott Tiemann of Supercar Specialties in Portland, Michigan before being acquired by the O'Quinn Collection in 2007. The white exterior is graced by dove gray leather interior trim, and even the floor pan bottoms of the undercarriage are painted white.
At their 2010 Amelia Island Auction, RM sold this car for $35,200 USD with an estimate of $50,000-$80,000. They described it as "The opportunity to acquire a genuine Trans Am prototype is rare indeed, particularly of this kammback design. Please note, however, that because of its "EX" coded VIN, this car may not be titled or driven in most states and is being sold here on bill of sale only."
Story by RM Auctions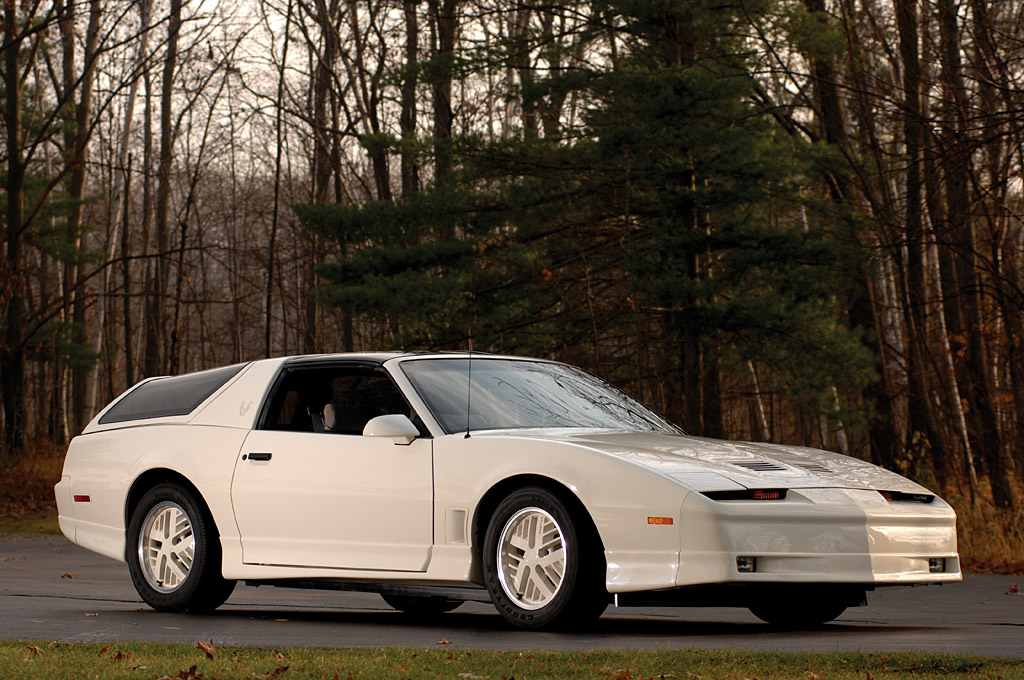 In Detail
| | |
| --- | --- |
| | |
| type | Concept / Prototype Car |
Auction Sales History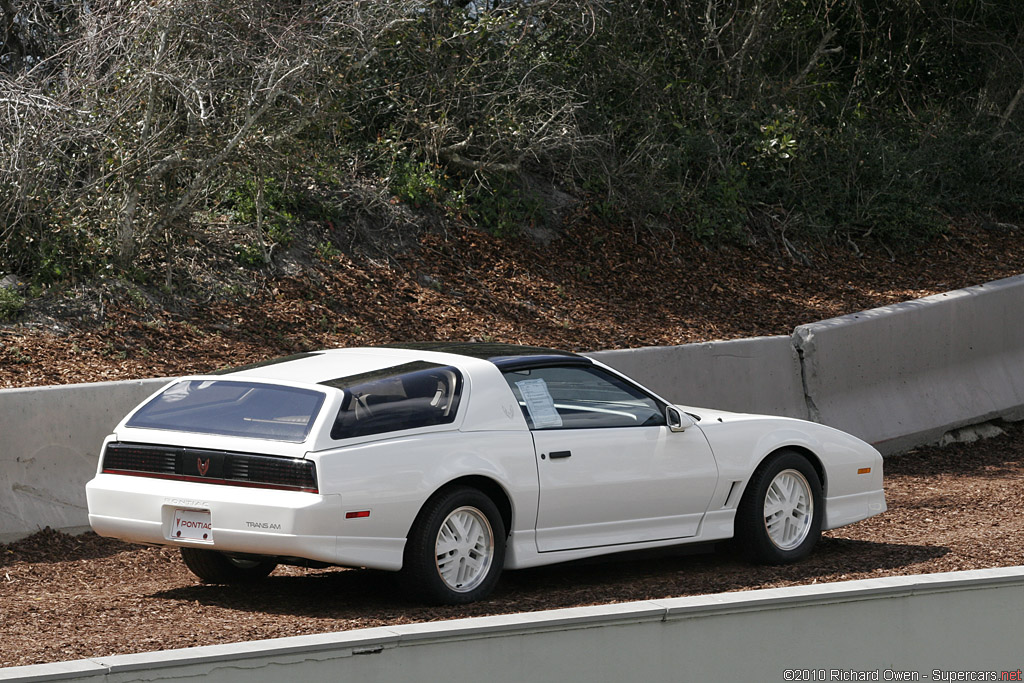 1985 Pontiac Trans Am Experimental Kammback – sold for $35,200. The concept failed to advance after 1985, however, and this particular car was stored at GM for 13 years until local Pontiac dealer and collector John McMullen was able to acquire it. Generally, experimental cars go to the crusher when their use is over, but this one, by the good graces of Pontiac, escaped. Auction Source: 2010 RM Automobiles of Amelia Island Auction