1990 Porsche 911 Carrera 4 Lightweight
964 Carrera 4 Leichtbau
Ultra-rare and super-focused, the 964 C4 Lightweight is arguably peak Porsche 964 Carrera. Just 22 examples were made in 1991.
Known as: 964 Carrera 4 Leichtbau
Model Years: 1993-1993
Engine: 3.6 L Flat 6 (M64/01)
Production: 22
Power: 300 bhp @ 6500 rpm
Torque: 265 ft/lbs @ 5250 rpm
0-60 mph: 3.9 seconds
1/4 Mile: – seconds
Top Speed: 125 mph
The rarest 964 RS variant was the awesome 964 C4 Lightweight. Known as the 964 Leichtbau it made use of surplus parts from 953 Paris-Dakar project. A handful of specially prepared lightweight 911s were fabricated by the Porsche factory and called the Carrera 4 RS Lightweight. The idea was to combine the 964 RS body with the more sophisticated all-wheel-drive system from the 959.
Jürgen Barth, 1977 Le Mans winner and head of Weissach's customer motorsport department, was the driving force behind the project. He wanted to create a single-make C4 race series, but plans were swiftly ruined by technical director Ulrich Bez, who opted to relaunch the Carrera Cup with the 964 RS. A rebel without a cause, the Leichtbau was quietly shelved.
The 964 C4 Lightweight was powered by the same 3.6 liter flat six as the normal 964 RS, but was fettled to produce 300 hp (the 964 RS made do with 260 hp). Porsche engineers freed the extra horsepower by removing the catalytic converters and mufflers. A special competition clutch and single-mass flywheel were mated to the car's close-ratio five-speed manual transmission.
The coolest feature of the powertrain was the use of a Rally-style gearbox (thanks 953 Paris-Dakar project) that allowed the driver to adjust the torque split of the centre and rear differentials via two rotary controls on the centre console. This race-bred all-wheel-drive system allowed the driver to manually adjust torque split between all four wheels.
The RS Lightweight earned its name thanks it's scant 1098 kg weight. The car was based on the M003-optioned RS shell albeit now with four-wheel drive. The combined use of an aluminum front lid, aluminum doors, Plexiglas side windows and a fiberglass rear engine lid as well as the removal of many niceties definitely contributed. Porsche did more than simply replace body panels with aluminum and fiberglass and delete sound insulation and carpeting however. The car was race-ready with a seam-welded tub and fixed windows with sliding panels. One visual clue to the identity was in the re-adoption of the external oil filler, just in front of the right rear wing.
Adjustable Cup suspension, a strut brace and a Matter roll cage complete the Carrera 4 Lightweight transformation into a road—legal racer.
From a performance perspective the 964 C4 Lightweight was unique. Thanks to its 2,400 pound weight and very short gearing it was only able to hit a 125 mph top speed, but acceleration was absurdly fast. Official Porsche numbers quote 0 – 60 mph in 4.5 seconds but most testing showed the car was actually able to do 0 – 60 mph in only 3.9 second times.
Carrera 4 Lightweight Videos
Carrera 4 Lightweight Pictures & Gallery
The list of features included an aluminum safety cage, two Recaro race seats with five-point safety belts, sport steering wheel coupled to a power assisted steering rack and a type 953 Paris-Dakar transmission.
964019-Our feature car sold at Bonhams 2009 Exceptional Motorcars and Automobilia at Quail Lodge Resort for $139,000 inclusive of Buyer's Premium.
Carrera 4 Lightweight Specs & Performance
| | |
| --- | --- |
| | |
| type | Series Production Car |
| built at | Stuttgart, Germany |
| production | 20 |
| engine | Flat-6 |
| position | Rear, Longitudinal |
| aspiration | Natural |
| displacement | 3600 cc / 219.69 in³ |
| power | 223.7 kw / 300 bhp |
| specific output | 83.33 bhp per litre |
| bhp/weight | 272.73 bhp per tonne |
| body / frame | Unitary Steel Monocoque w/Aluminum Doors & Hood. |
| driven wheels | 4WD |
| curb weight | 1100 kg / 2425.5 lbs |
Carrera 4 Lightweight Sales History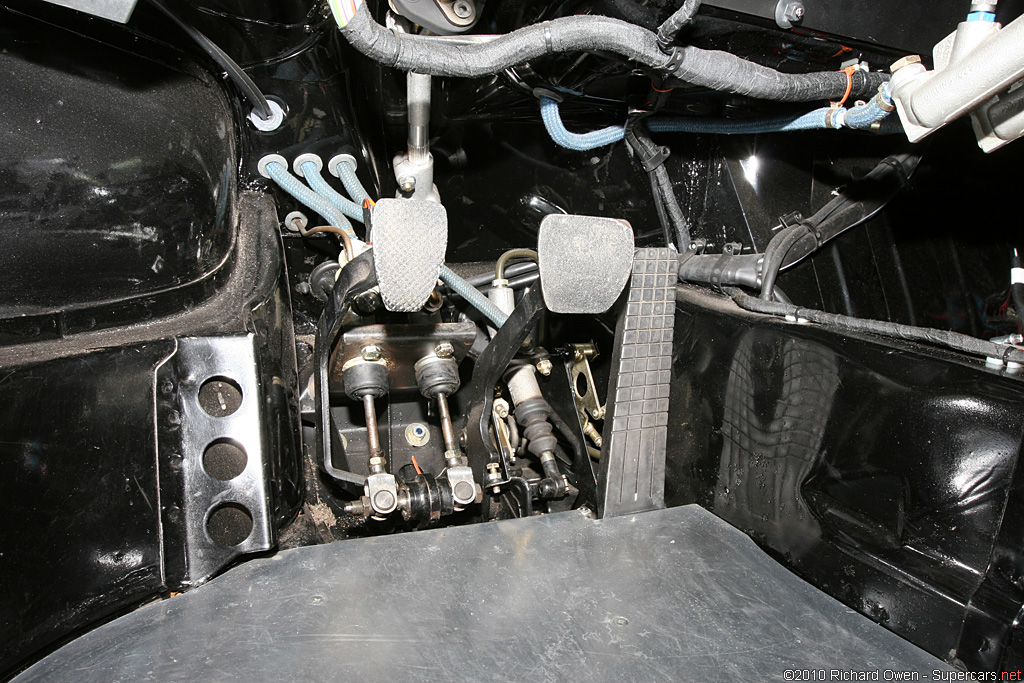 1992 Porsche 964 Carrera 4 Lightweight Chassis no. 964 015 – sold for $133,500. Mike Amalfitano bought this car directly from Porsche in 1991 but then engaged in a long, spirited and ultimately successful contest with the EPA and DOT to import it, swearing it would be used only for competition events. Amalfitano and his lawyers submitted testimony from experts of the car's unsuitability for use on public roads. Eventually they enlisted the support of New Hampshire Governor (now U.S. Senator) Judd Gregg to intercede with the authorities and attest to the good character and honesty of Mr. Amalfitano and his assurances that the Porsche would be used only in competition events and not on public roads. Auction Source: Bonhams 2010 Exceptional Motorcars and Automobilia