1993 Venturi 600 LM
In 1993 Venturi focused on motosports such as Le Mans and the BPR Global GT Series. Many of these cars were converted from the Venturi 400s raced in the Gentlemen Drivers Trophy organized by Stéphane Ratel.
The highlight of the 600 LM was its Renault PRV engine which could produce around 600 bhp. Many cars were upgraded to this level of specification late in their career.
Following five cars which raced the 1993 24 Hours of Le Mans, Venturi upgraded the design with a Renault PRV 3.0-litre Turbo V6 primarily for the Agusta Racing Team. These ran in the GT1 class and were homologated by a single road-going version.
In 1995, again three cars were entered in the GT1 class at Le Mans and one by Venturi Automobiles SA which placed 21st overall, the car's best result.
Chassis & Sales
Chassis 7 – One of seven Le Mans racers. Manufactured in 1993 this particular car competed in the GT1 category of the 1995 classic endurance race. The car was successful up until 1998 whereupon it was completely rebuilt in 1999. Being Number 5 of just 17 examples built, and with Le Mans history, this must represent the most important of all Venturis and is being described by the vendor as newly rebuilt. Having been featured in the Venturi book, it just waits until the 600 bhp are unleashed again!
Venturi 600 LM Gallery
In Detail
| | |
| --- | --- |
| | |
| type | Racing Car |
| built at | France |
| production | 17 |
| engine | Renault PRV V6 |
| power | 447.4 kw / 600 bhp |
Auction Sales History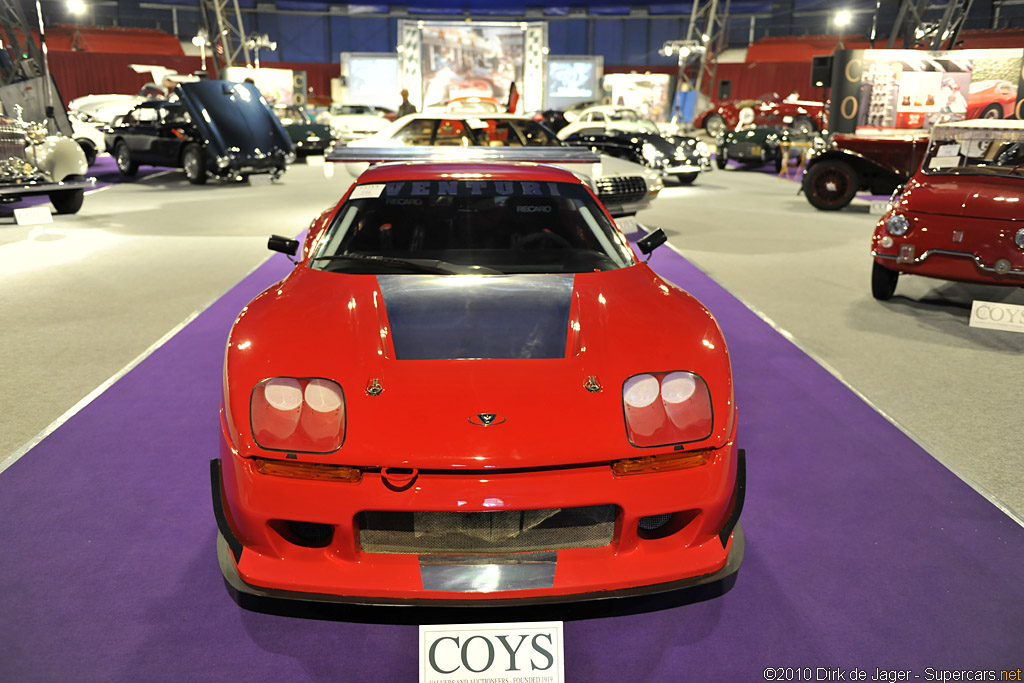 1993 Venturi Type 600S Le Mans – Ex Jean-Pierre Marshall – sold for €114,950 Being Number 5 of just 17 examples built, and with Le Mans history, this must represent the most important of all Venturis and is being described by the vendor as newly rebuilt. Having been featured in the Venturi book, it just waits until the 600 bhp are unleashed again! Auction Source: Coy's 2010 Legende et Passion Auction