1994 Dauer 962C
Dauer 962 LM-GT – Porsche TWR WSC 95 – 911 GT1 – 911 GT1 '98: Surprise victory for the clever GT – renovated Spyder proves unbeatable – the first mid-engined 911 – triumph at the 50th anniversary of PorscheFor 1994 there are new technical regulations.
Le Mans prototypes, Le Mans GT1 and Le Mans GT2 – these are the new classes in the order of the expected performance.
Porsche engineers read the rule book carefully and discover that the 962 C can be modernised and modified to be eligible as a Le Mans GT1 race car, because the required street-legal version already exists: the Dauer 962.
At Porsche, the Dauer 962 LM-GT is designed with a flat underbody, the required minimum weight of 1,000 kilograms, and narrower tyres (14 instead of 16 inch). Porsche is setting its sights on the GT1 class victory.
But it turns out quite differently: With an hour to go, a Toyota prototype is in the lead – right behind are the two works-run Dauer 962 LM-GT! When the Toyota disappears into the pits for repairs to the gearbox – Porsche sweeps to its 13th overall victory.
The winning pilots: Yannick Dalmas, Mauro Baldi and Hurley Haywood. At the wheel of the second Porsche, Hans-Joachim Stuck, Thierry Boutsen and Danny Sullivan are flagged off in third behind the Toyota sports prototype. On the way to victory, Thierry Boutsen's adrenalin level shoots sky high while driving at 300 km/h: in pitch darkness in the Tertre Rouge corner his Xenon lights, used for the first time, suddenly give up the ghost briefly.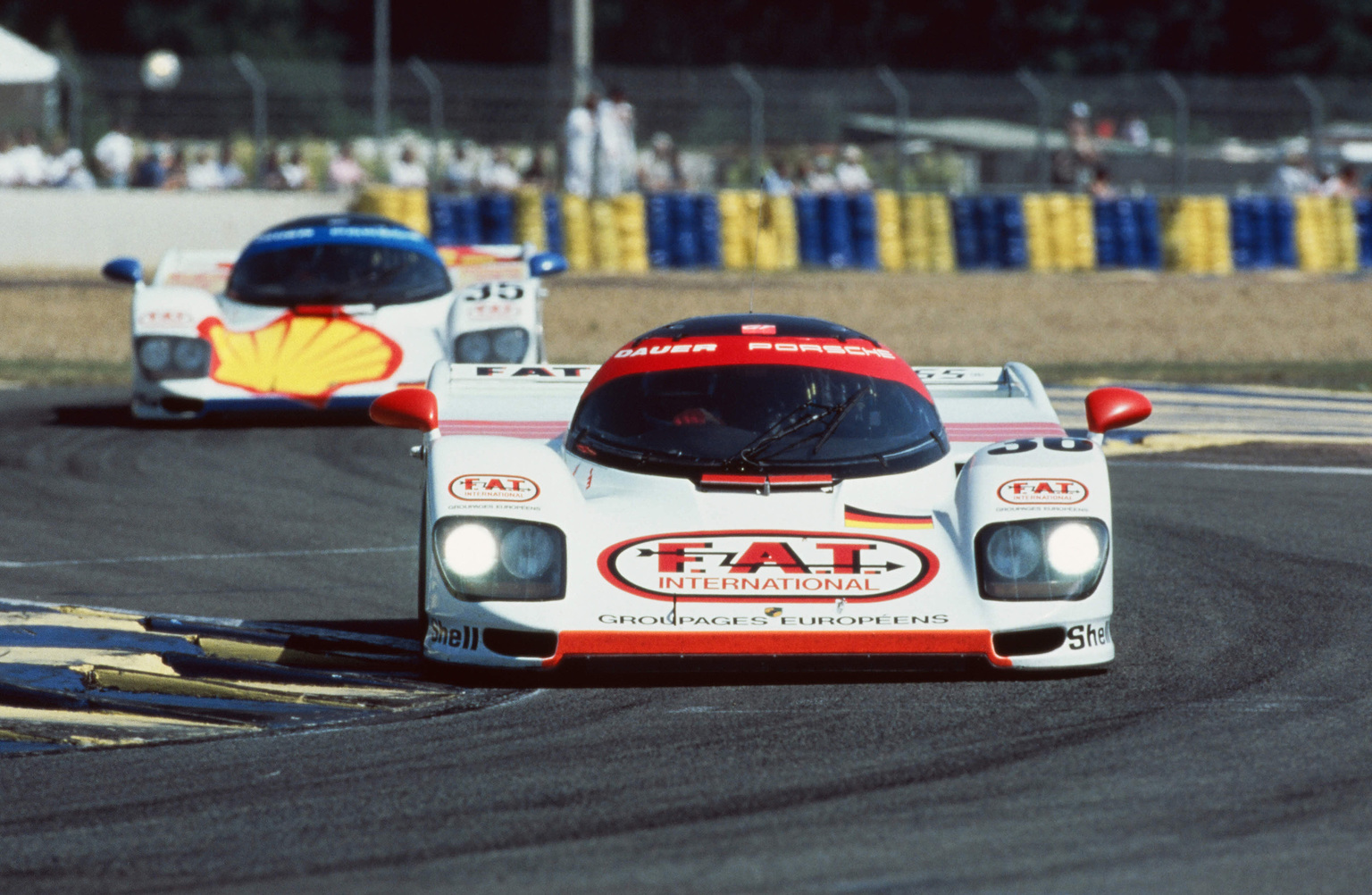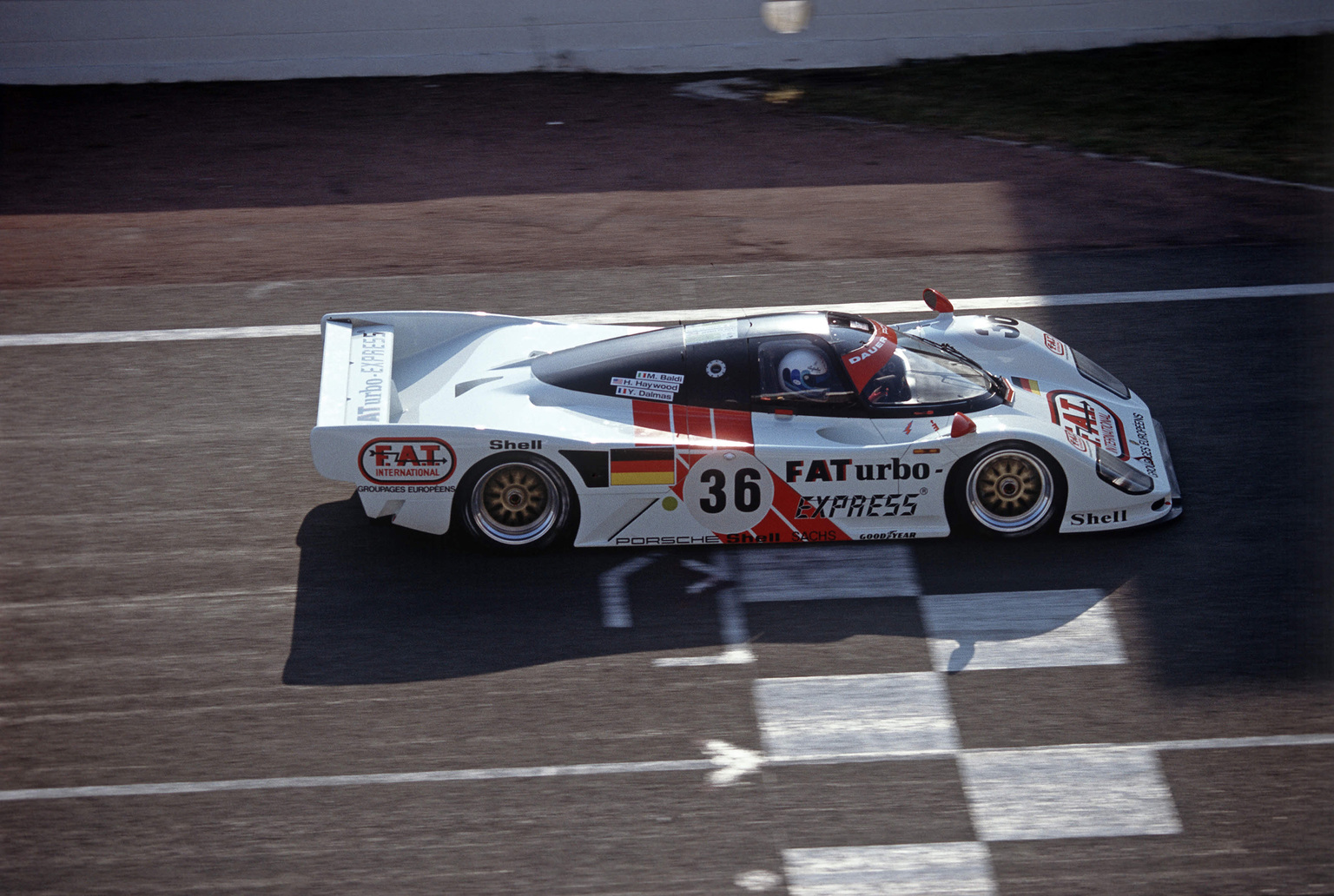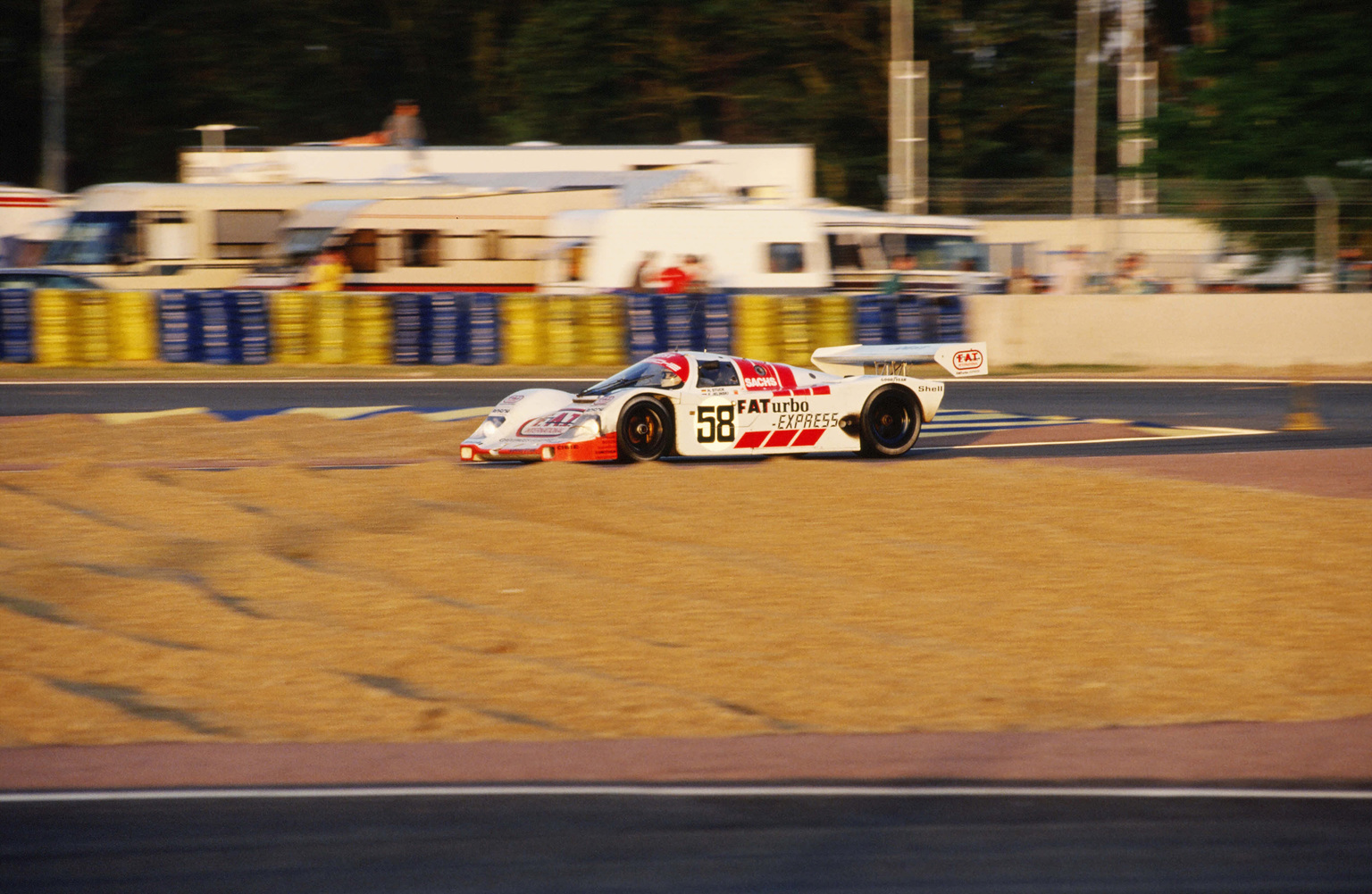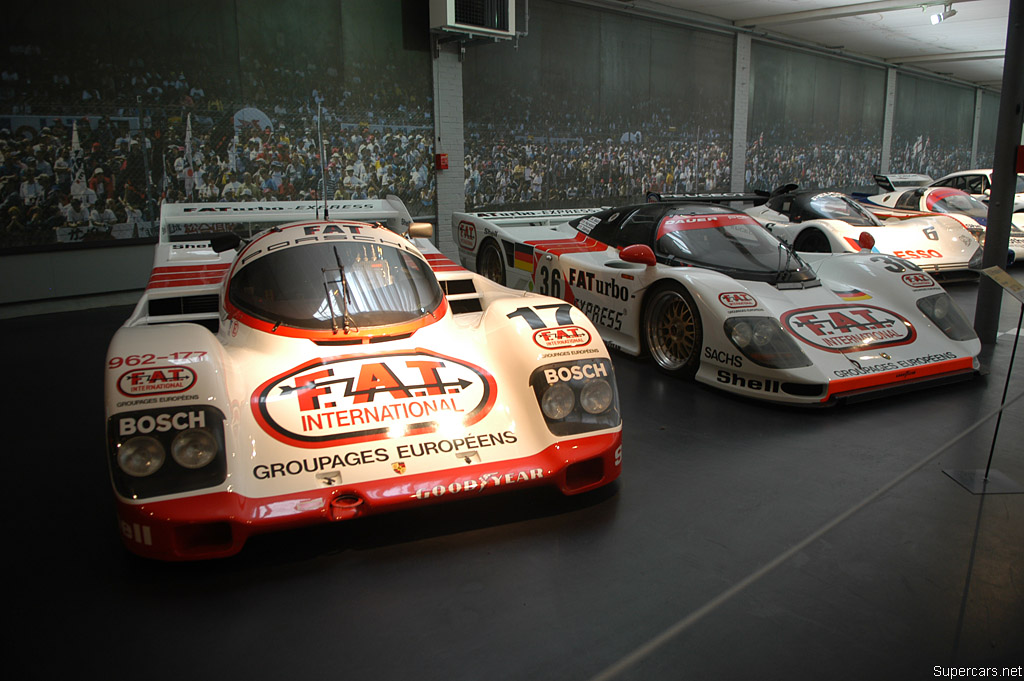 In Detail
| | |
| --- | --- |
| type | Racing Car |
| built at | Germany |
| production | 1 |