1995 Lingenfelter Corvette ZR1
Lingenfelter modified four Corvette ZR1s to include the Twin turbo 850 HP LT5 engine. These had Custom forged pistons, Billet steel connecting rods and a new fuel delivery system.
At Mecum's 2011 Original Spring Classic Auction, they offered one of the cars and described as "Inspired by a factory-built twin turbo Corvette displayed at the National Corvette Museum, Paul Dehnert contracted with John Lingenfelter to modify his low-mileage ZR1 to the same configuration. The result is this elegantly engineered, incredibly powerful yet stock-appearing machine that was touted by Corvette Magazine as the King of the Hill of tuner Corvettes.
Its docile off-boost manners belie the astonishing 850 horsepower that launched the car to a standing-mile speed of over 190 MPH at the famed Texas Mile, but for Paul another highlight was the amazing engineering by Lingenfelter and factory ZR1 engineer Graham Beham, both of whose signatures appear on the exclusive dash plaque created especially for this car and the three siblings that comprise the exclusive four-car production run.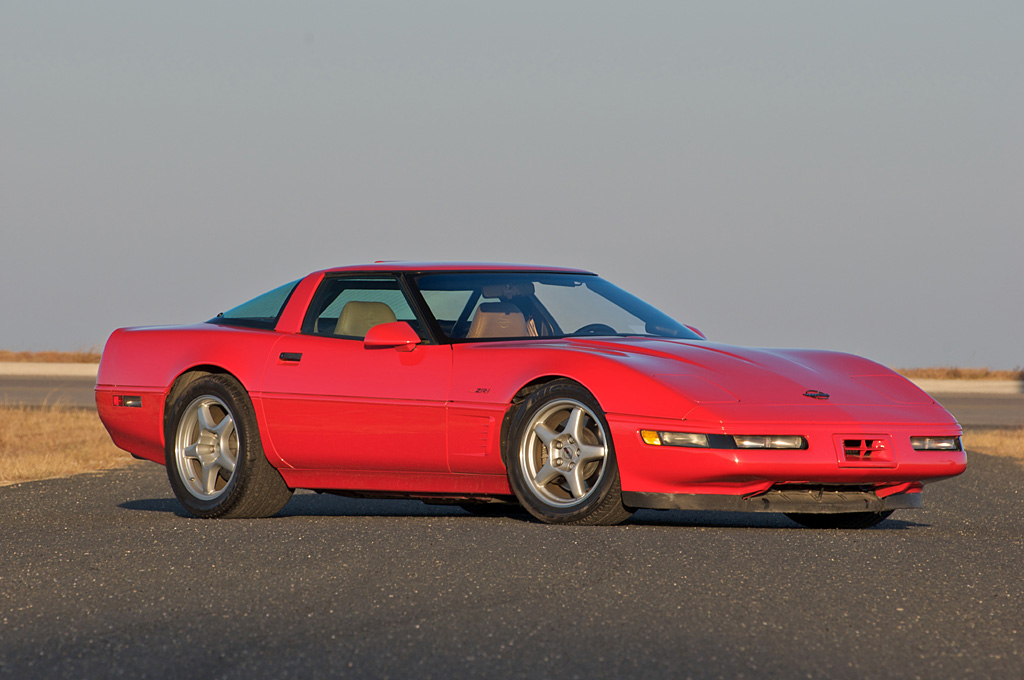 Lingenfelter reprogrammed the suspension to a softer overall setting to compensate for the car's increased power, and Paul later had the car converted from its original 6-speed manual to an automatic transmission for a smoother delivery. The overall result is best described in Paul's own words from the CM article: "When the boost comes on, all hell breaks loose! It feels like you've been shot out of a cannon!""
In Detail
| | |
| --- | --- |
| | |
| type | Professionally Tuned Car |
| built at | Decatur, IN, USA |
| production | 4 |
| engine | LT5 V8 |
| position | Front, Longitudinal |
| aspiration | Twin Turbo |
| valvetrain | OHV |
| displacement | 6265 cc / 382.3 in³ |
| bore | 99.1 mm / 3.9 in |
| stroke | 101.6 mm / 4.0 in |
| power | 633.8 kw / 850 bhp |
| specific output | 135.67 bhp per litre |
| transmission | 6-Speed Manual |
| final drive | 3.15:1 |
| top speed | ~305.71 kph / 190 mph |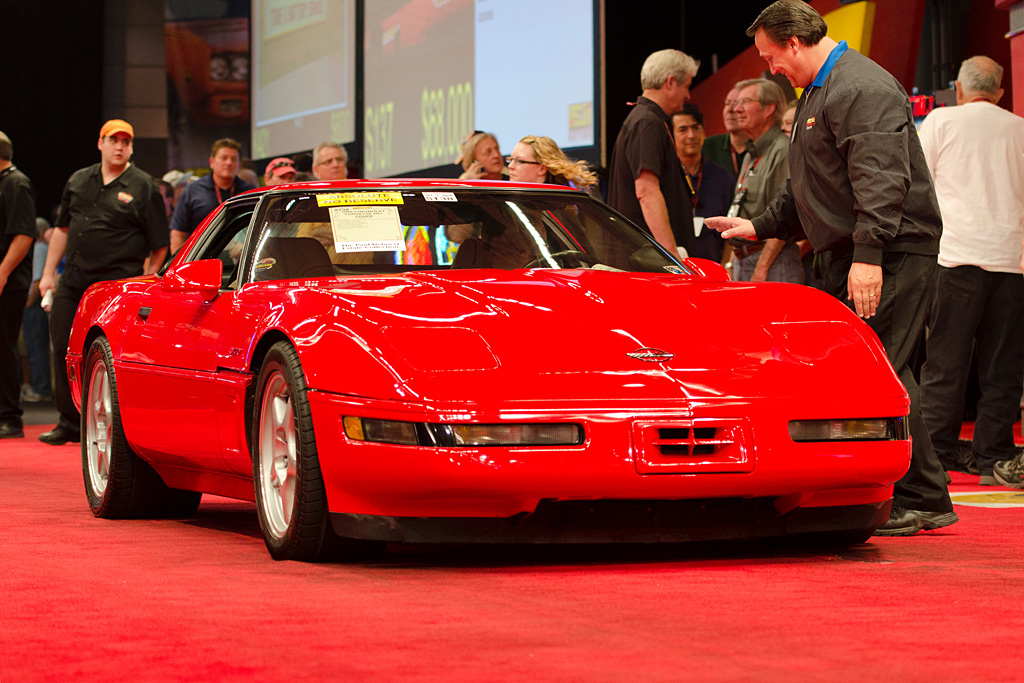 1995 Lingenfelter Corvette ZR1 – sold for $42,500. Twin turbo 850 HP LT5 engine. Custom forged aluminum pistons. Billet steel connecting rods. Balanced and blue-printed. High capacity fuel delivery system. Red with Tan leather interior. Partial roll cage. Owner's manual. Featured in the March 2004 issue of Hot Rod. 1995 Corvette service manuals. Auction Source: 2011 Mecum Indy Spring Classic