2001 Brabus S V12
In the conversion the reworked engine block is fitted with a custom crankshaft with a longer stroke, larger pistons and new piston rods.
Displacement is expanded from 5.8 to 6.7 liters.
Luxurious and individual interiors are another BRABUS specialty. The range of available customizations includes chrome treadplates, ergonomically shaped airbag safety steering wheels and a fully leather interior handcrafted from especially soft yet durable BRABUS mastik leather.
State-of-the-art multimedia is the domain of the BRABUS in-car-entertainment concept, which was harmoniously integrated into the S-Class. It is controlled with a single touchscreen remote. At the core of the system lies the BRABUS network PC with 800 MHz Pentium III processor. It is equipped among other things with an MP3 player and an interface for digital cameras and can connect up to three computers. The BRABUS PC system has a modular design: Each component, i.e. processor, hard drive, sound and graphic cards, can always be upgraded to the latest state of the art independently. The PC was specifically developed for use in an automobile. For example, the hard drives are built to withstand acceleration forces of up to 600 g's.
A 12-inch TFT display, which is integrated into the leather headliner and deployed electrically, serves as the monitor for the PC as well as for the DVD changer that offers infotainment with top picture and sound quality.
BRABUS interior specialists further equip the luxury sedan with three additional 16:9 format LCD monitors up to 8 inches in size which are integrated into the back of the front headrests and the passenger side sunvisor. These monitors can display either the graphics of the on-board navigation system or the signal of the TV/DVD system.
The BRABUS S V12 multimedia automobile is available as a complete car for $415 551 USD (DM 415,551). However, any S 600 can be converted. The BRABUS S V12 engine conversion can be purchased separately for $48 583 USD (DM 74,950).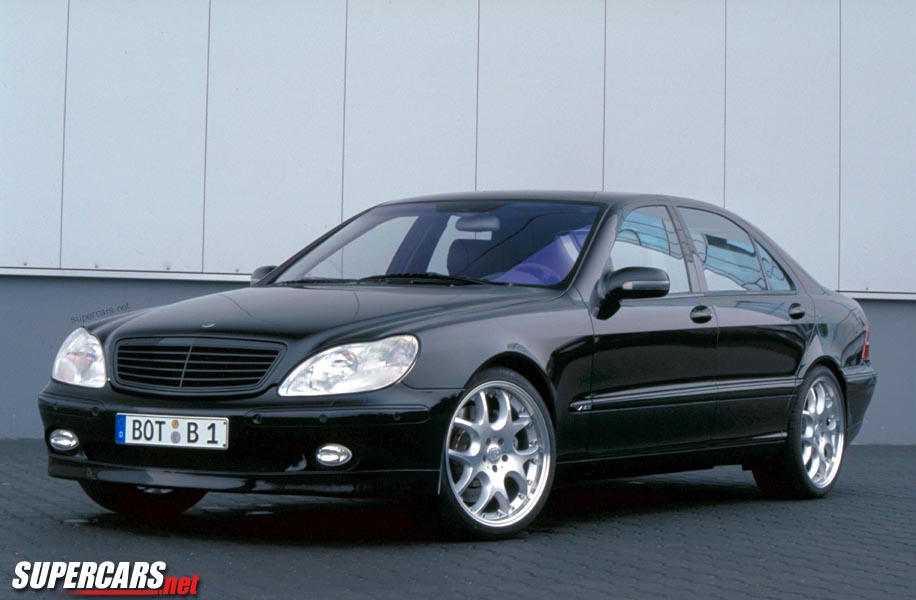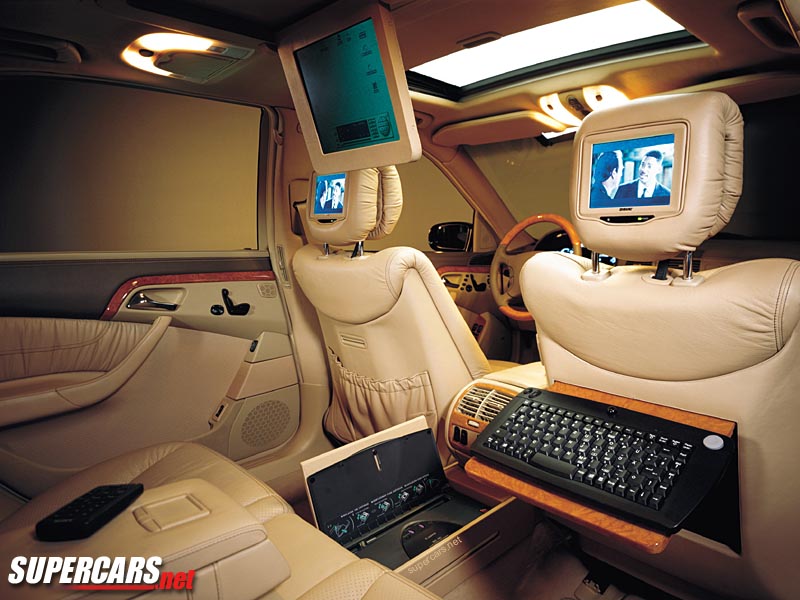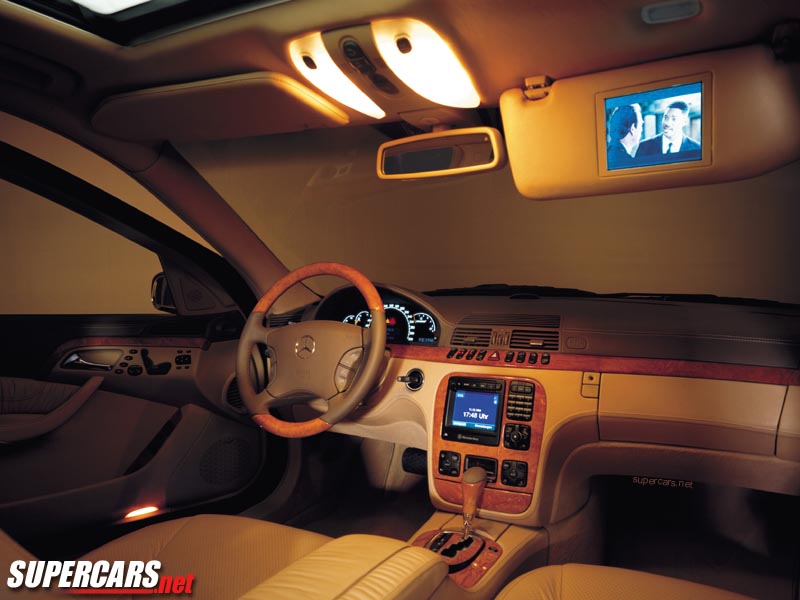 In Detail
| | |
| --- | --- |
| | |
| price $ | $415 551 USD |
| engine | V12 |
| valvetrain | 3 Valves / Cyl |
| displacement | 6700 cc / 408.9 in³ |
| power | 335.6 kw / 450.0 bhp @ 5750 rpm |
| specific output | 67.16 bhp per litre |
| bhp/weight | bhp per tonne |
| torque | 635 nm / 468.4 ft lbs @ 4300 rpm |
| front tires | 245/35ZR-20 |
| rear tires | 245/35ZR-20 |
| front brakes | 6 piston Vented Discs |
| f brake size | x 370 mm / x 14.6 in |
| r brake size | x 370 mm / x 14.6 in |
| front wheels | F 50.8 x 24.1 cm / 20.0 x 9.5 in |
| rear wheels | R 50.8 x 24.1 cm / 20.0 x 9.5 in |
| gear ratios | :1 |
| top speed | ~305 kph / 189.5 mph |
| 0 – 60 mph | ~5.4 seconds |