2002 Ferrari F2002
The F2002 is the forty eighth Ferrari single-seater conceived specifically to contest the Formula 1 World Championship. The design philosophy follows that of the F2001. Ferrari have optimised the aerodynamic efficiency, lowered the centre of gravity and created the optimum conditions to maximise the performance of the 051 engine and the Bridgestone tyres. Despite the continuity of the regulations and apparent aesthetic similarities, all aspects of the car have been completely redesigned to achieve improvements in performance.
The chassis is new, both in terms of its design and construction, resulting in a weight reduction and greater structural integrity. The sides pods, radiators, exhausts and the rear of the car are also completely new, achieving an improvement in the cooling and aerodynamic performance.
On the mechanical side, the 051 engine, like its predecessor is load bearing and mounted longitudinally, as is the transmission. The latter is completely new and novel, especially in the usage of materials and the method of gear selection. The gearbox, cast in titanium, has seven sequential gears, hydraulically operated. The materials used in transmission and engine have been specially developed to reduce weight and bulk. The exhausts remain high level, a Ferrari trend now followed by the rest of Formula One.
Much attention has been paid to lowering the centre of gravity and optimising the weight distribution on both chassis and engine as a complete package. The design and manufacturing standards of Ferrari have meant the creation of a car in which every component is produced to the utmost standard ensuring the highest possible level of safety, performance and reliability.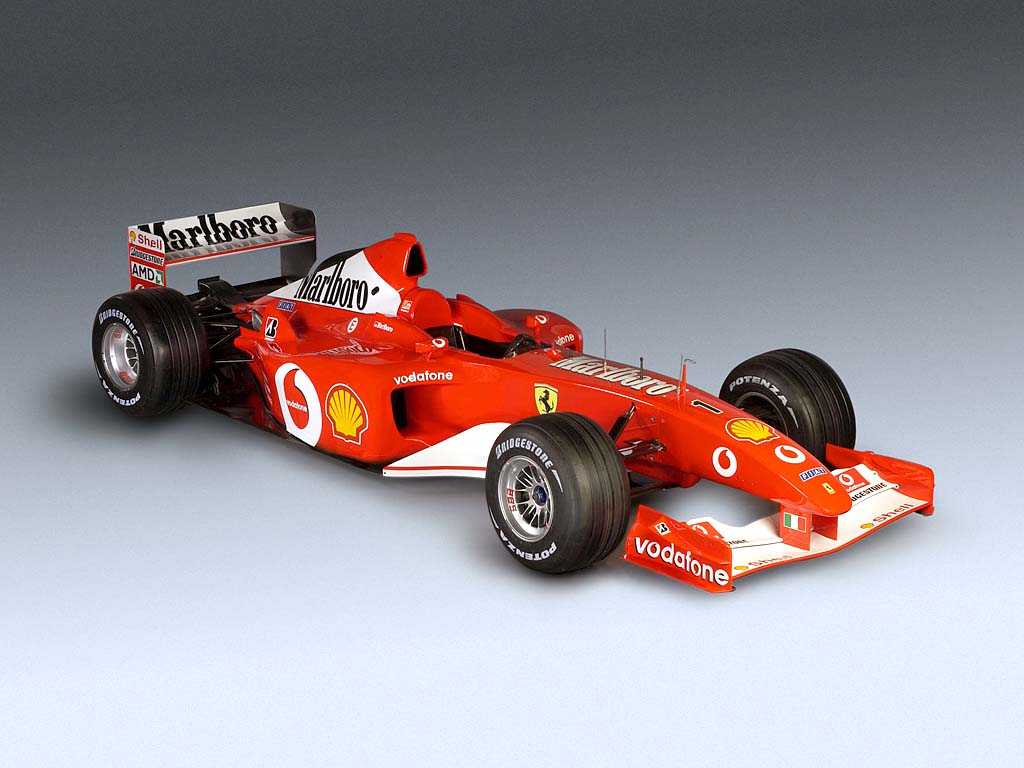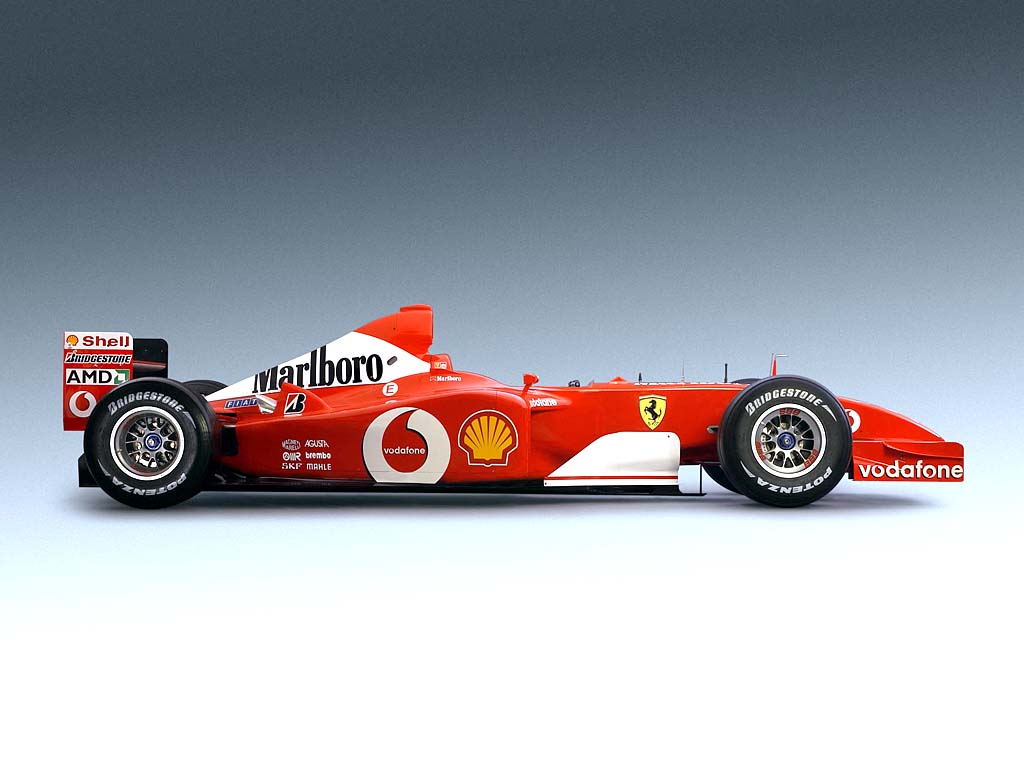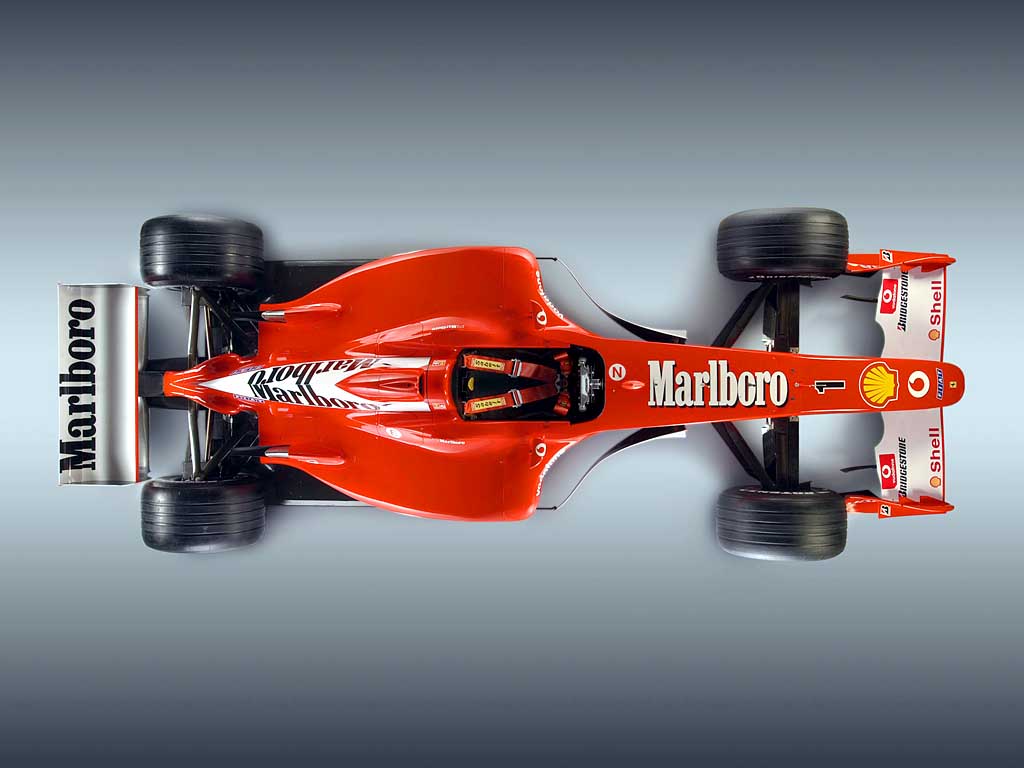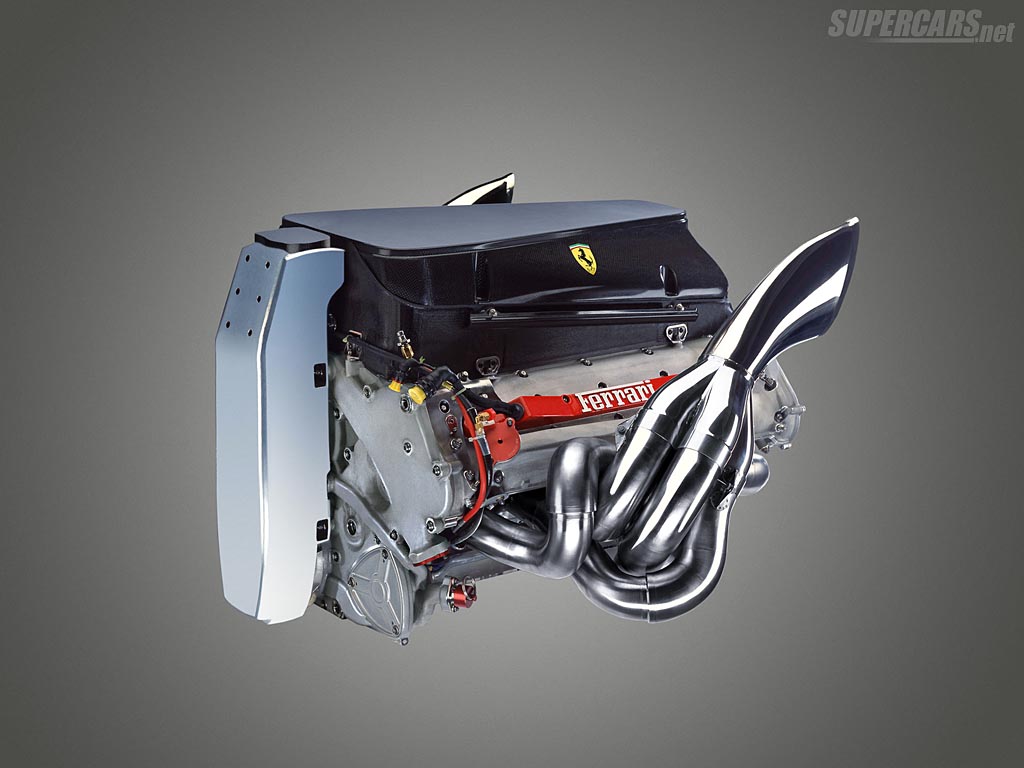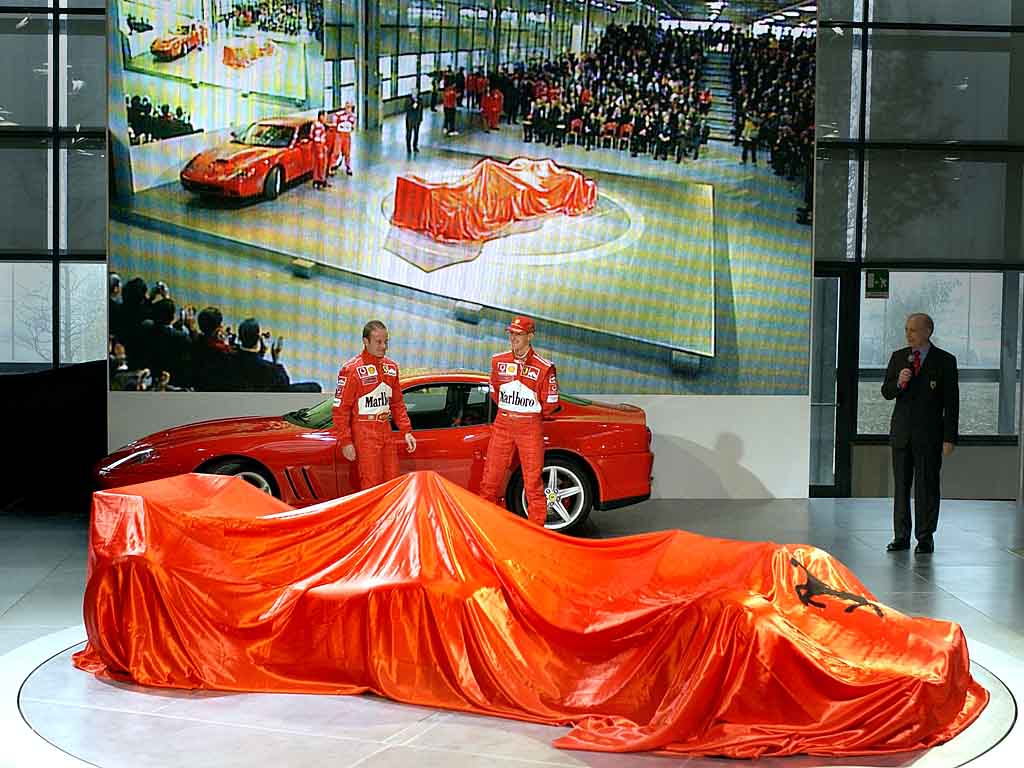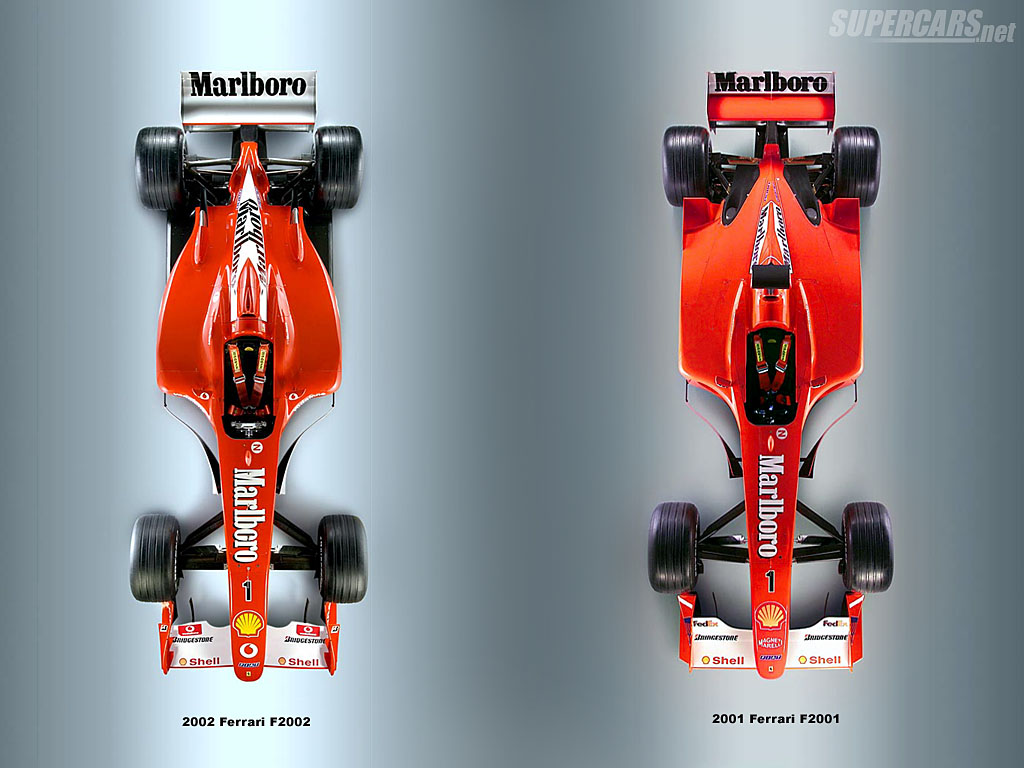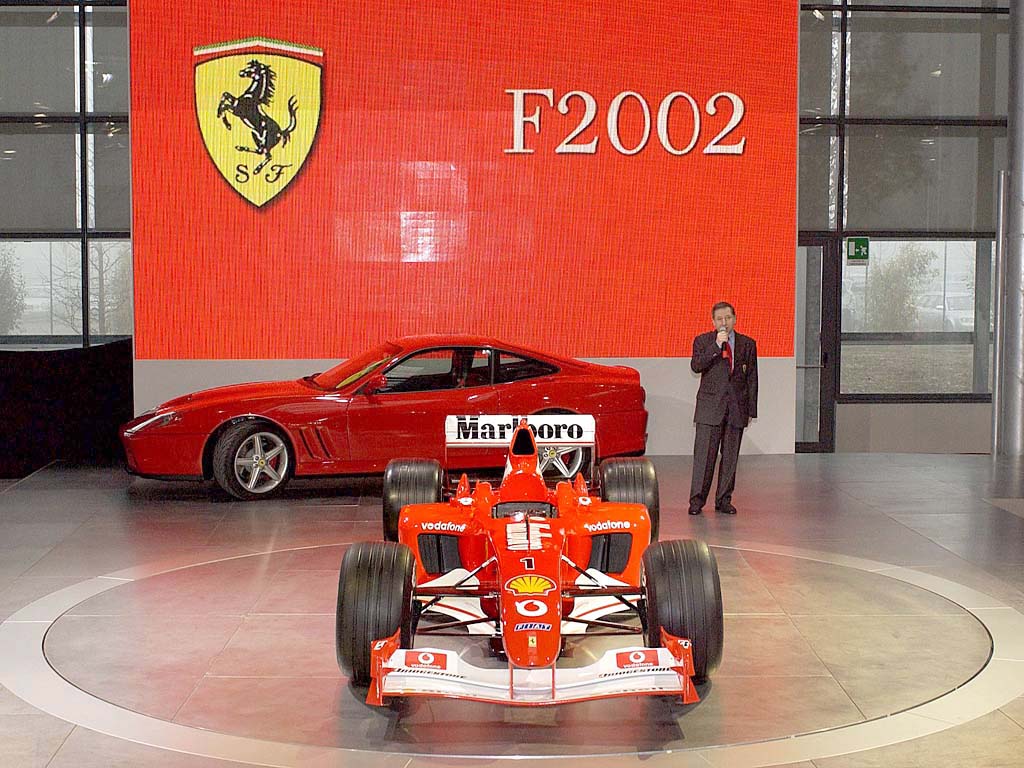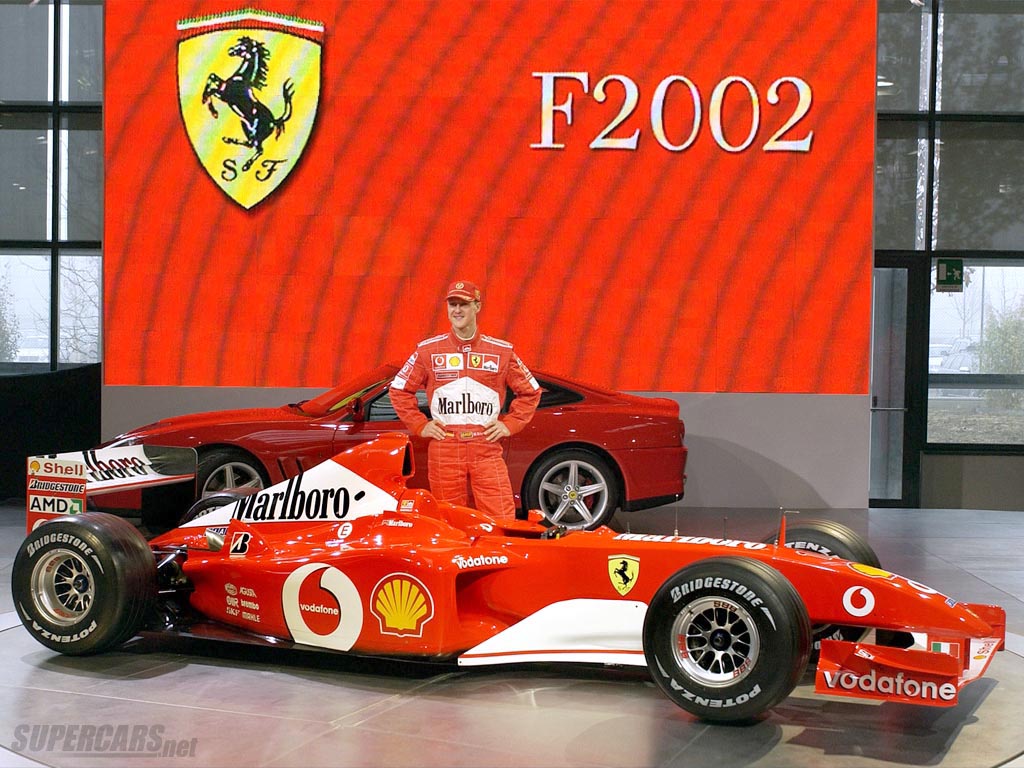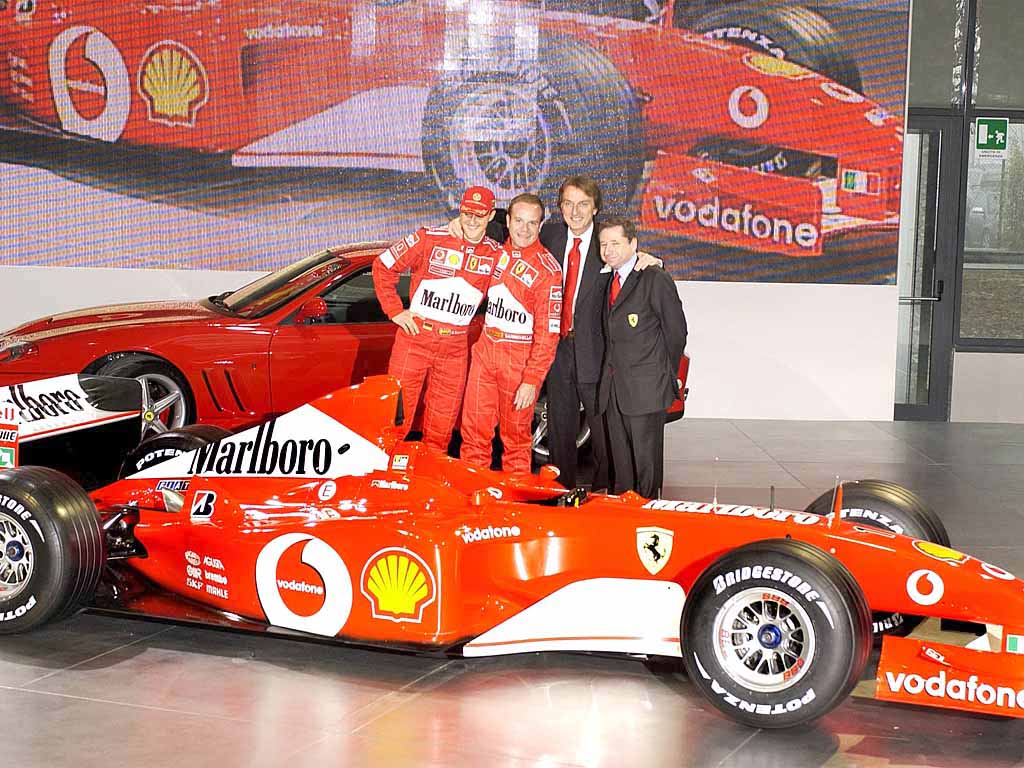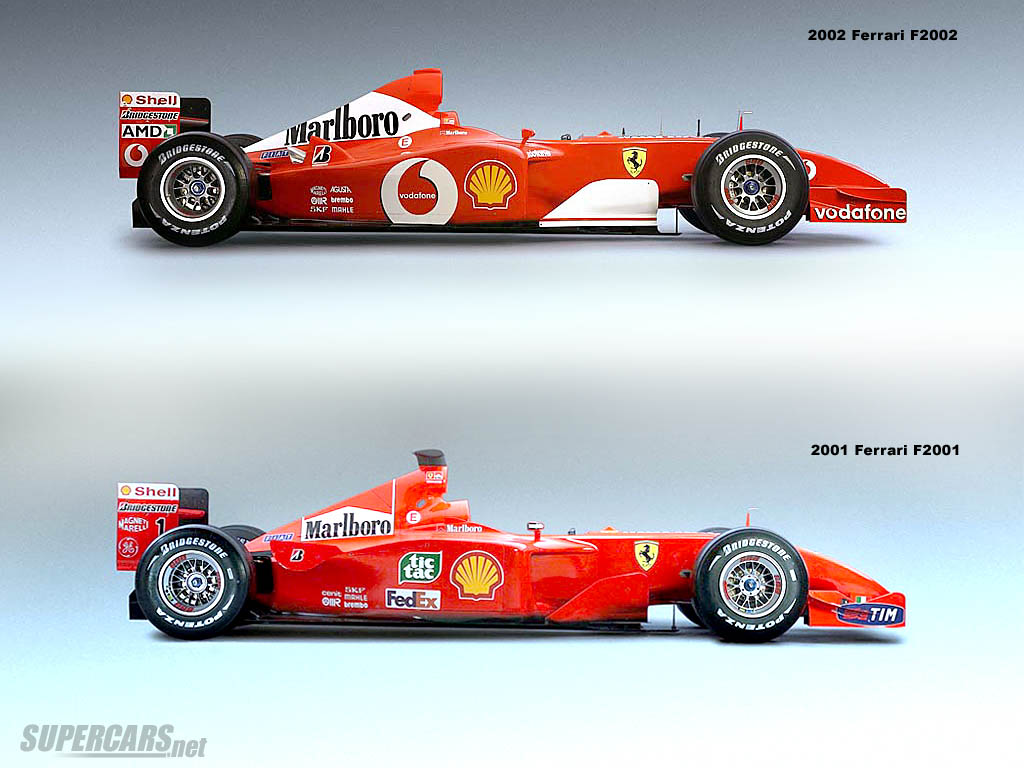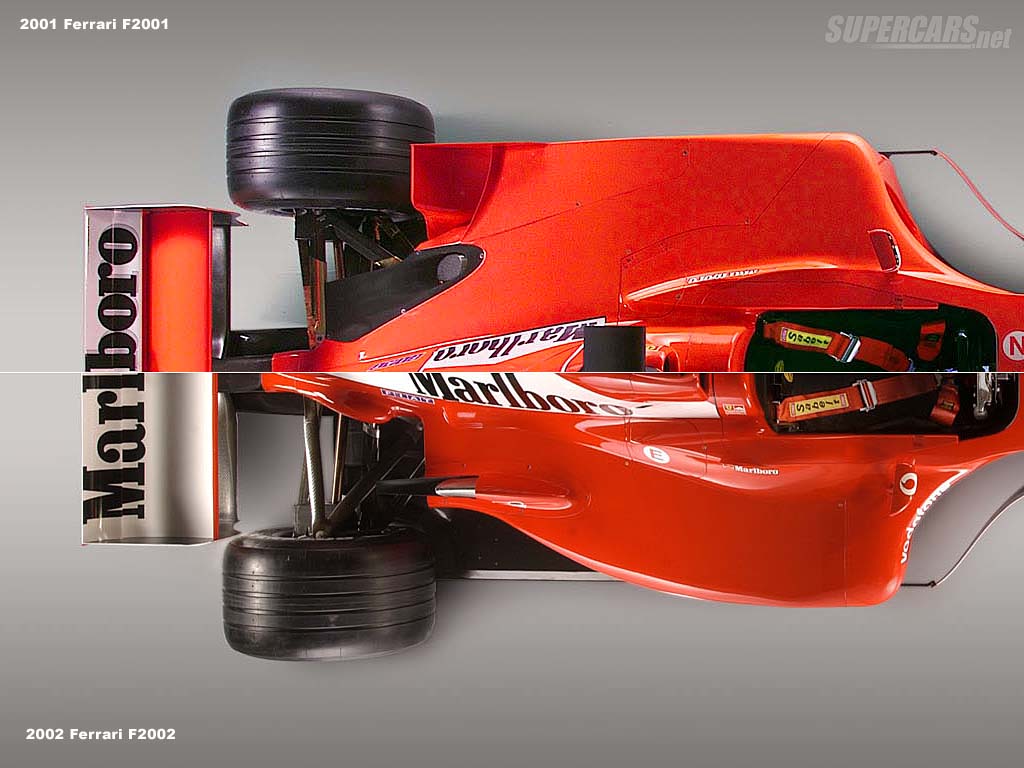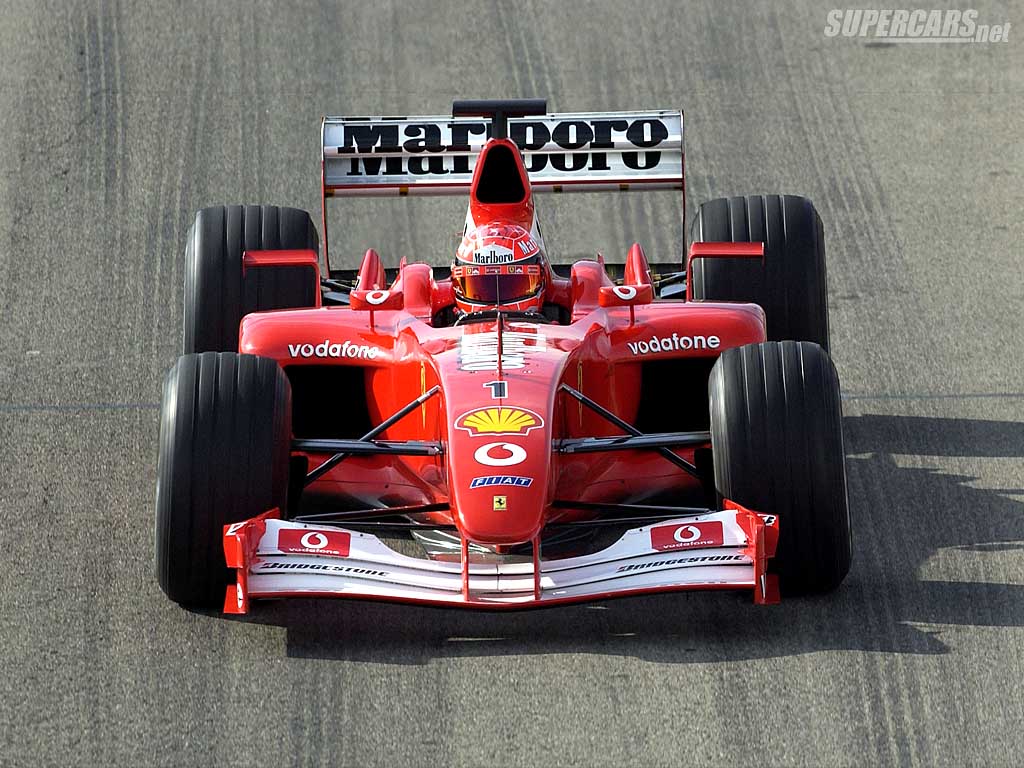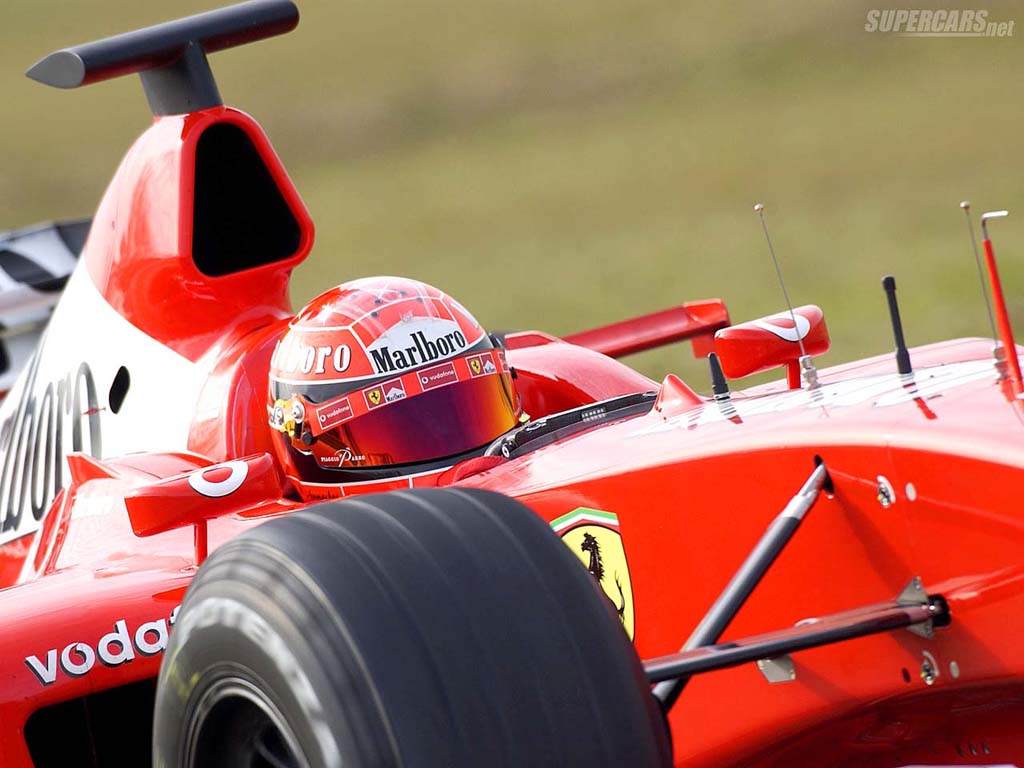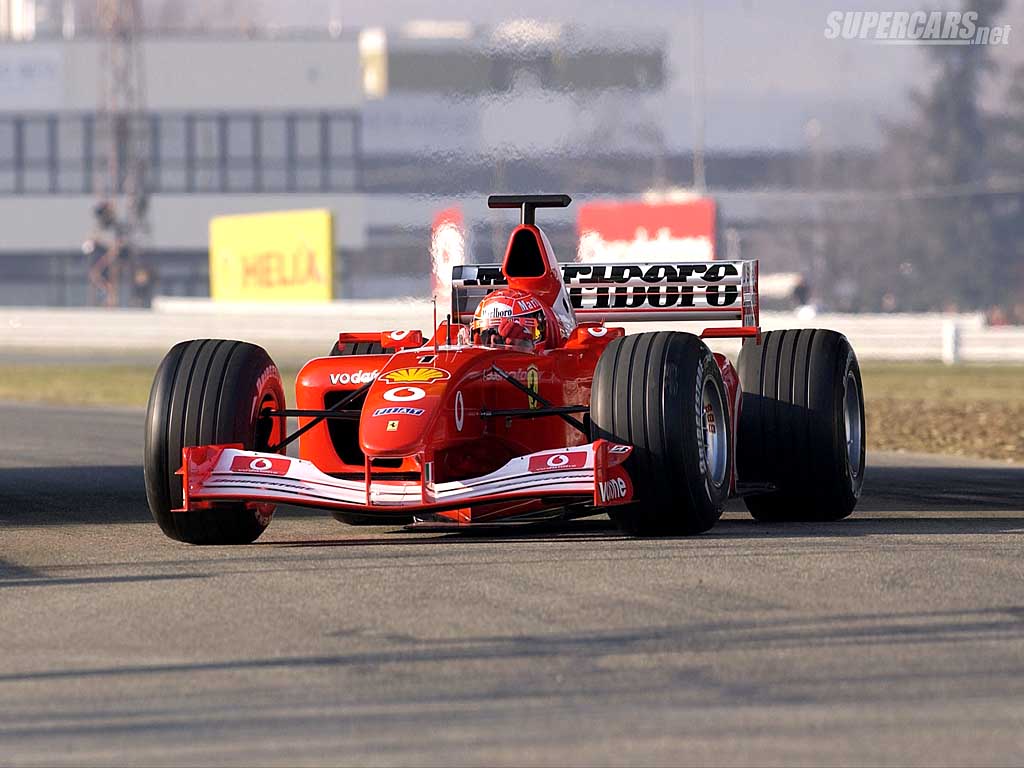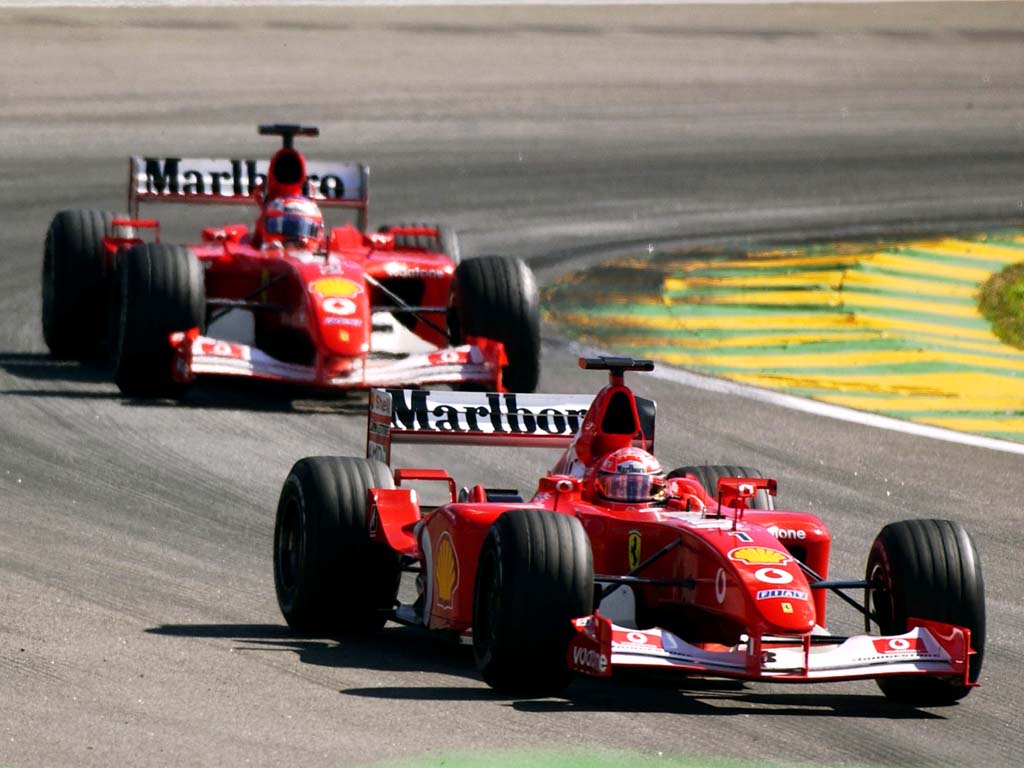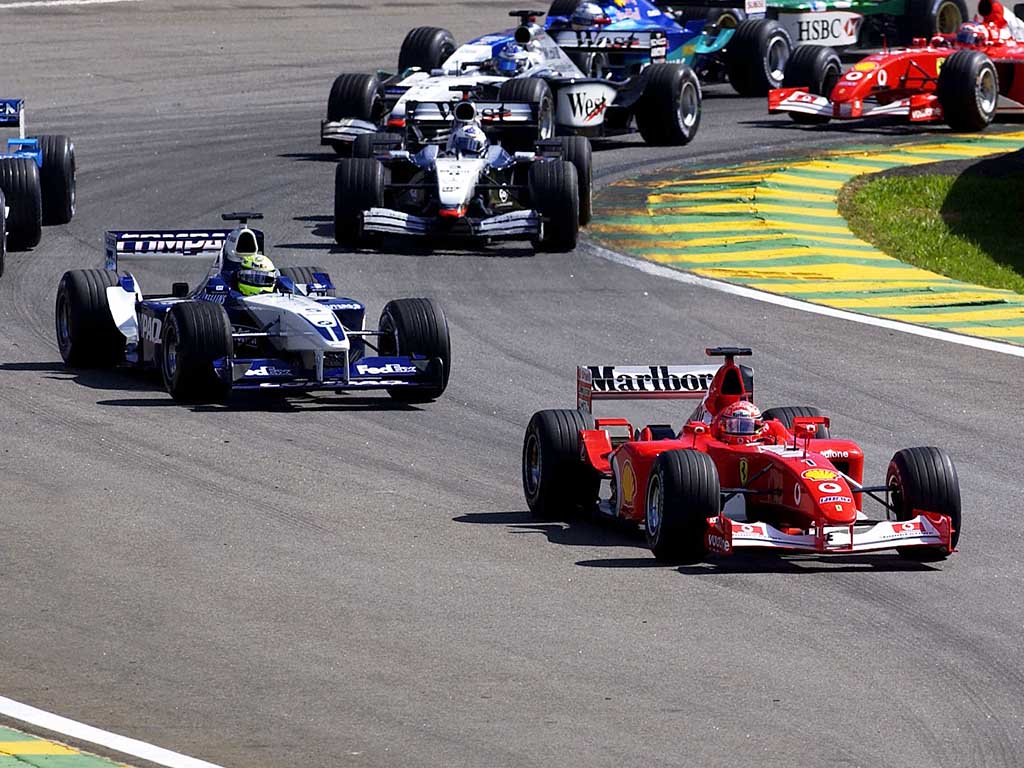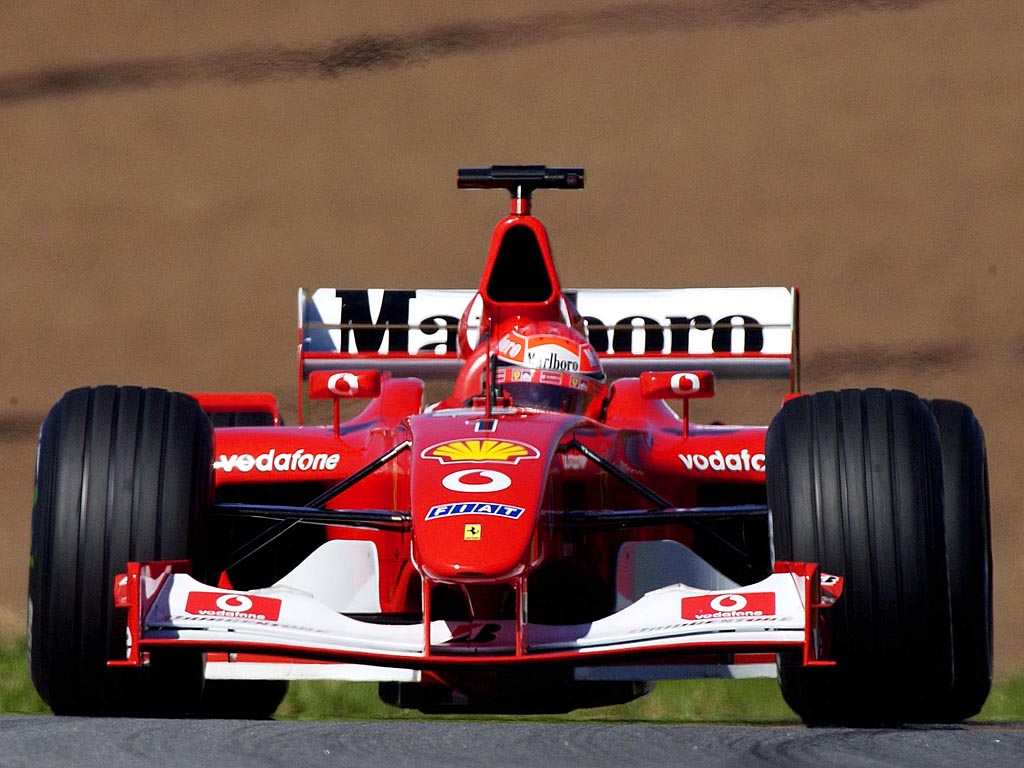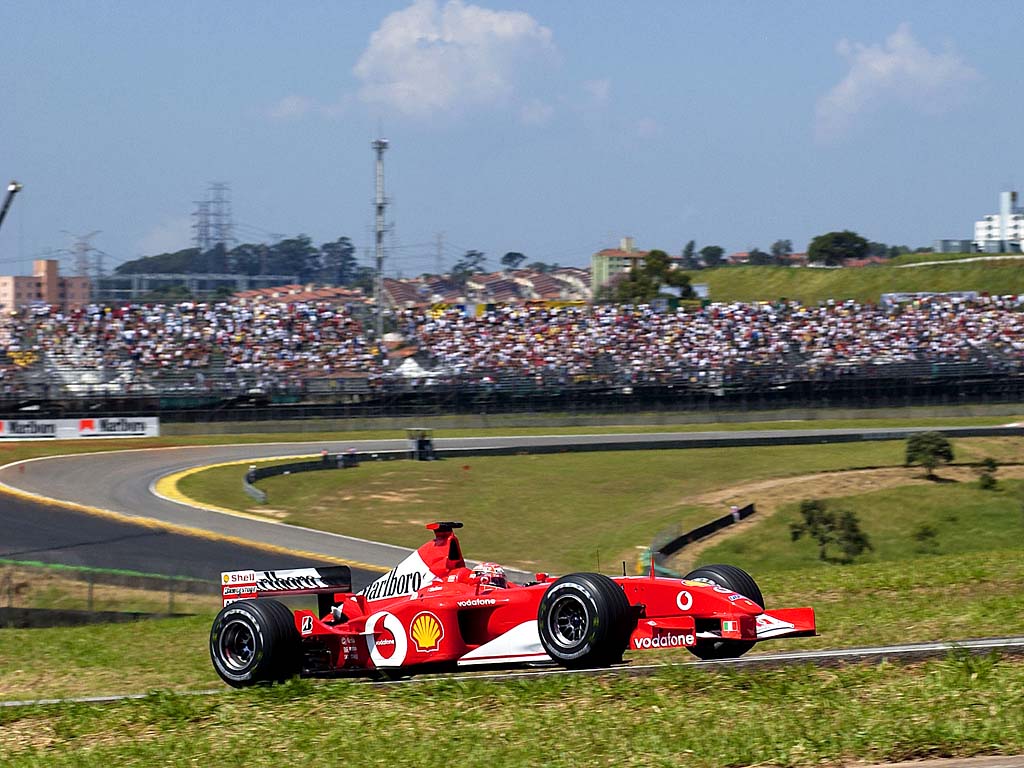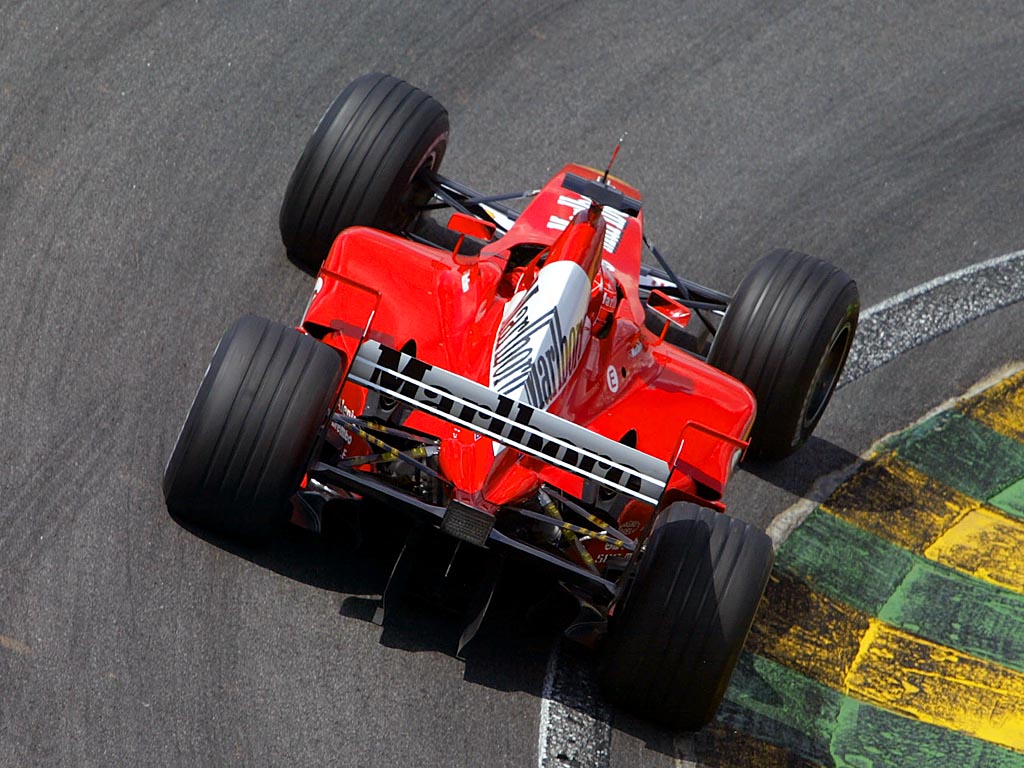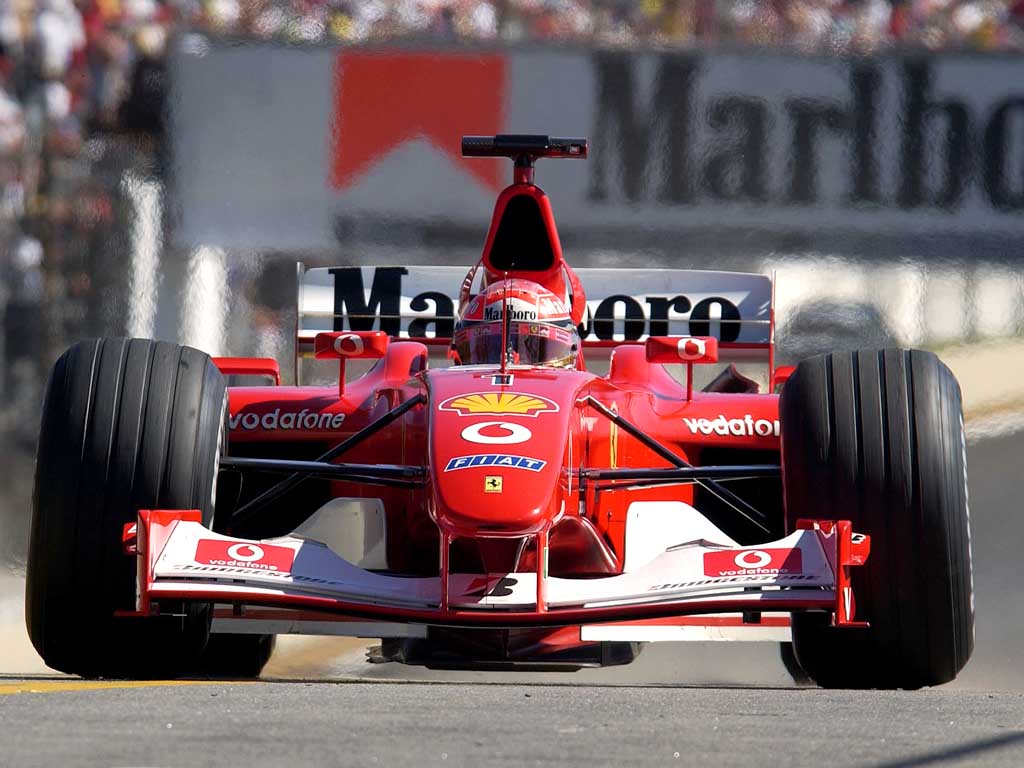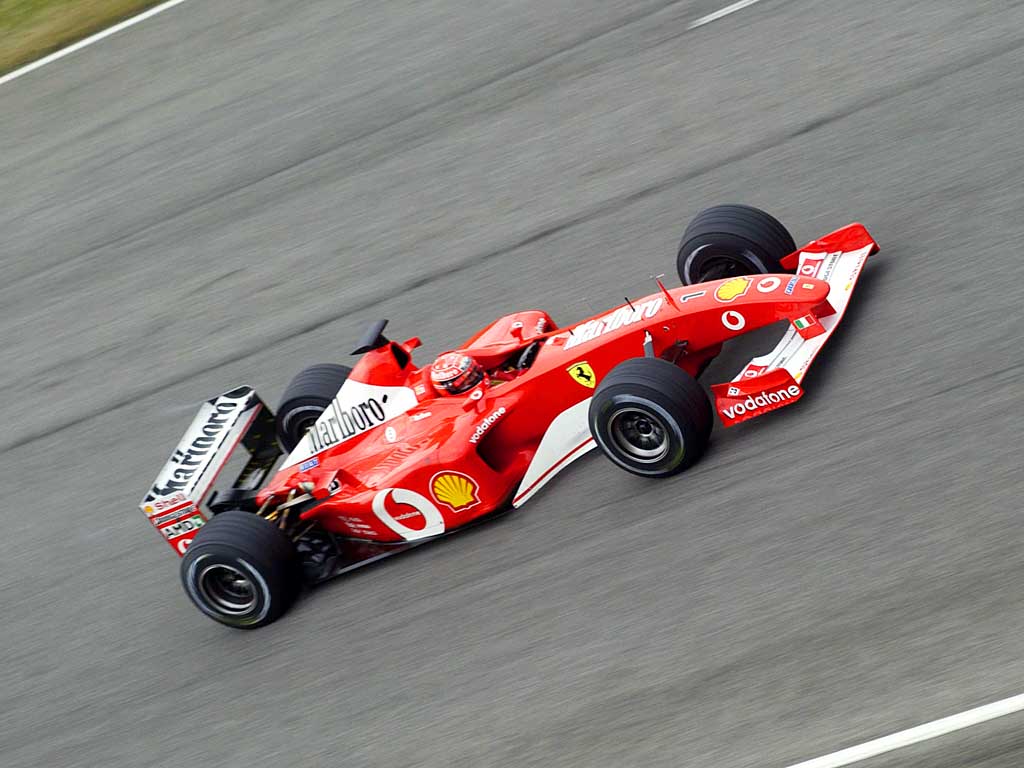 Ferrari F1 (F2002) Videos
In Detail
| | |
| --- | --- |
| submitted by | Richard Owen |
| engine | 051 V10 |
| position | Mid Longitudinal |
| aspiration | Natural |
| valvetrain | 4 Valves per Cylinder |
| displacement | 2997 cc / 182.9 in³ |
| bhp/weight | bhp per tonne |
| body / frame | Carbon Fibre & Composite Monocoque |
| f brake size | mm / in |
| r brake size | mm / in |
| transmission | 7-Speed Semi Automatic w/Electronic Sequential Actuation |
| gear ratios | :1 |