2003 Bristol Fighter
In 1946, the Bristol Aeroplane Company, one of the world's most successful aviation manufacturers diversified into car manufacture. In 1960 it was persuaded to join with others to form the British Aircraft Corporation (later British Aerospace). At that time the car division (Bristol Cars Ltd) passed into private hands. Today, our staff is still drawn from an aviation background to ensure that they are steeped in the traditions of superior engineering, unimpeachable quality and a total devotion to safety.
As a company, we have no interest in slavishly copying automotive fashion. We crave instead integrity of purpose and an unmatched level of engineering perfection. We pursue a mindset that designs and builds our cars with a useful life of many decades in mind. As a result, we continue to enjoy absolute customer confidence and loyalty, which allows Bristol to thrive where others have failed. We are the only luxury car manufacturer that remains in private British hands. This ensures us the absolute independence of thought and action that is essential to our purpose.
All New Fighter
We draw your attention to the fact that the Fighter is an entirely new car. The V-10 engine and transmission have been specially developed to suit Bristol requirements. The rest of the vehicle has been designed 'with a clean sheet of paper', to meet the uniquely demanding requirements of a sports car capable of more than 200 miles an hour.
Style
Fighter is one of the very few cars ever designed where aerodynamic efficiency has been placed ahead of all other considerations. Innovative design features are shared with aircraft, high-speed missiles and even submarines. The teardrop form of the passenger area ensures the lowest possible lift and drag. It also offers uninterrupted all-round vision whilst the dramatic gullwing doors are an intelligent solution on a sporting car to ensure easy entry and exit even in confined spaces. Supremely elegant but with a steely hint of aggression, the Fighter is a perfect example of the beauty that inevitably results when form exactly follows function.
Luxury
Bristol does not subscribe to the view that one needs to sacrifice luxury for performance. Although capable of cruising at speeds greater than that of many light aircraft, Fighter still incorporates sybaritic levels of luxury that have long made Bristol cars the first choice for long Continental trips. Superbly contoured leather sports seats cosset drivers from 4 feet 11 inches up to 6 feet 7 inches tall in an interior that offers ample space to relax in all directions. Handcrafted appointments the equal of any Bristol saloon are to be enjoyed along with the latest in electronic accessories that may be desired.
On the move, Fighter's sophisticated suspension achieves a precise bond with the road while isolating the occupants from tiresome road imperfections. Painstaking acoustical development has distilled the pure sound and feel of a sports car while the tiring elements of road, engine and wind noise have been expunged. The Fighter is perhaps the only car that combines such a hedonistic luxury experience with the inspirational ability of an ultimate two-seater sports car.
Dynamics
With a top speed of approximately 210 miles per hour and acceleration to match, few cars indeed can approach the Fighter's level of performance or indeed its levels of luxury and refinement. Its mighty V-10 power unit responds with startling accuracy to the driver's throttle input in a manner quite unlike conventional high revving or forced induction units. According to the driver's mood the engine can be utterly calm or addictively potent. Should you choose to savour the wrath of the 8 litre V-10 you will find it to be simply one of motoring's great experiences.
Further enhancing driver pleasure is a sophisticated suspension and chassis designed to provide near racing car levels of grip and agility. Excellent chassis
control and driver feedback allow enjoyable progress even when road and weather conditions deteriorate. Smaller, more challenging roads emphasise the value of Fighter's unrivalled visibility and uniquely compact external dimensions.
Story by Bristol Cars Ltd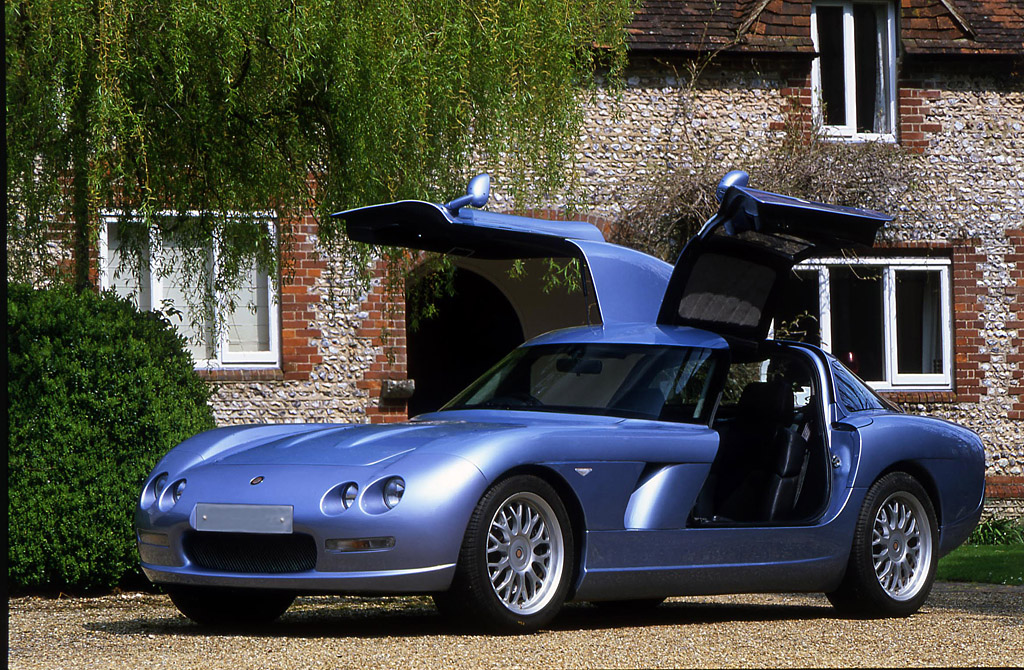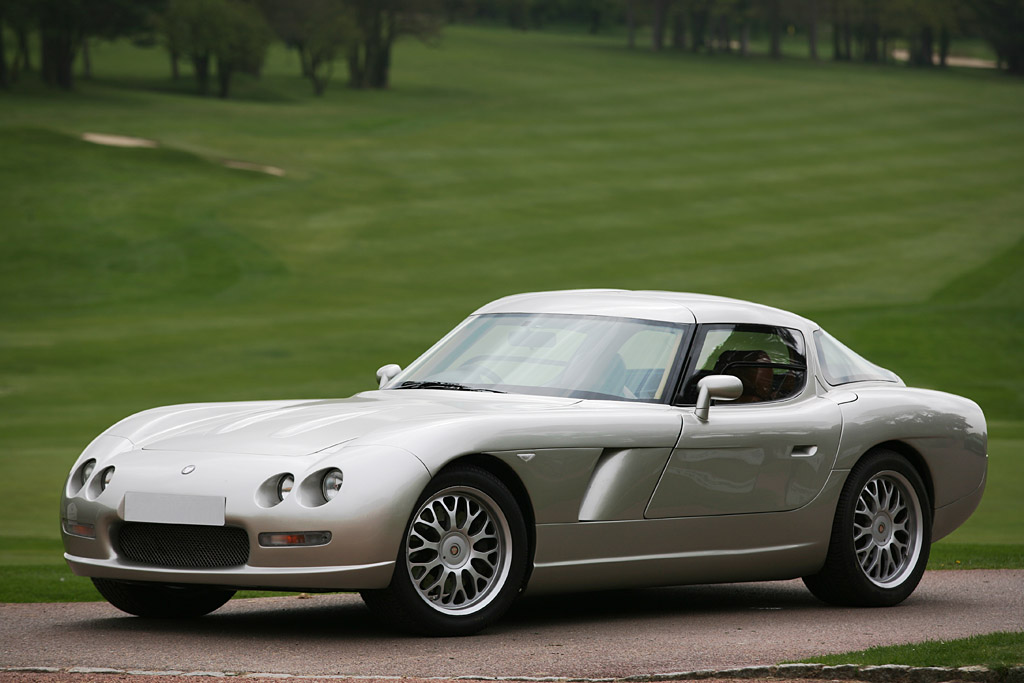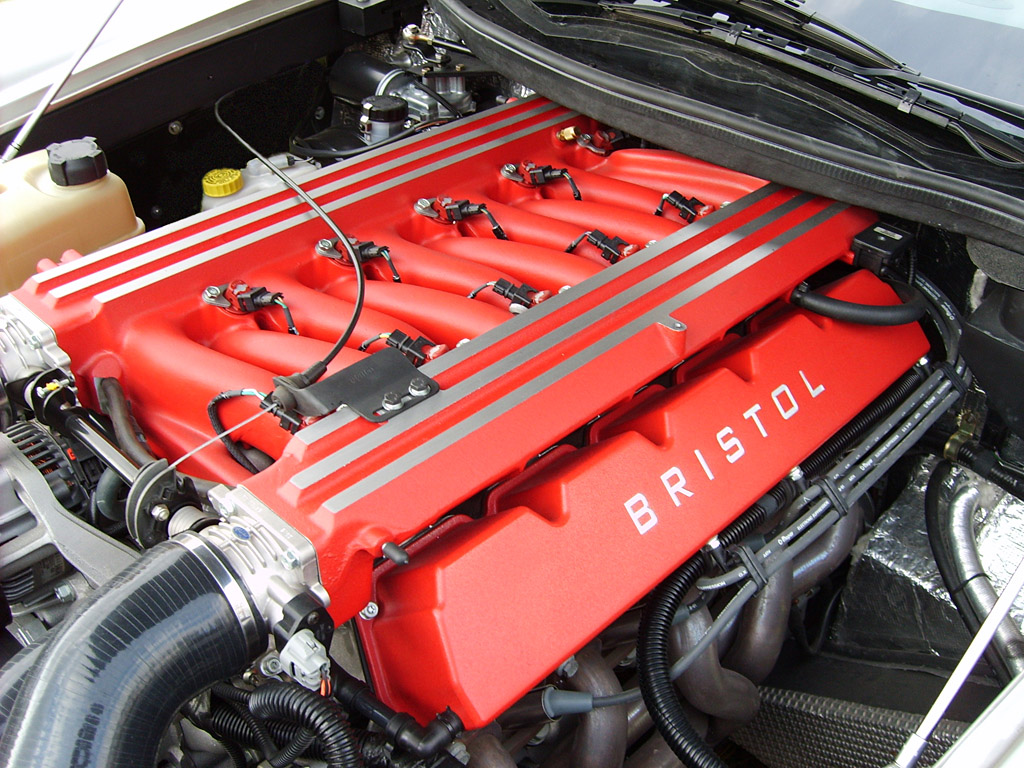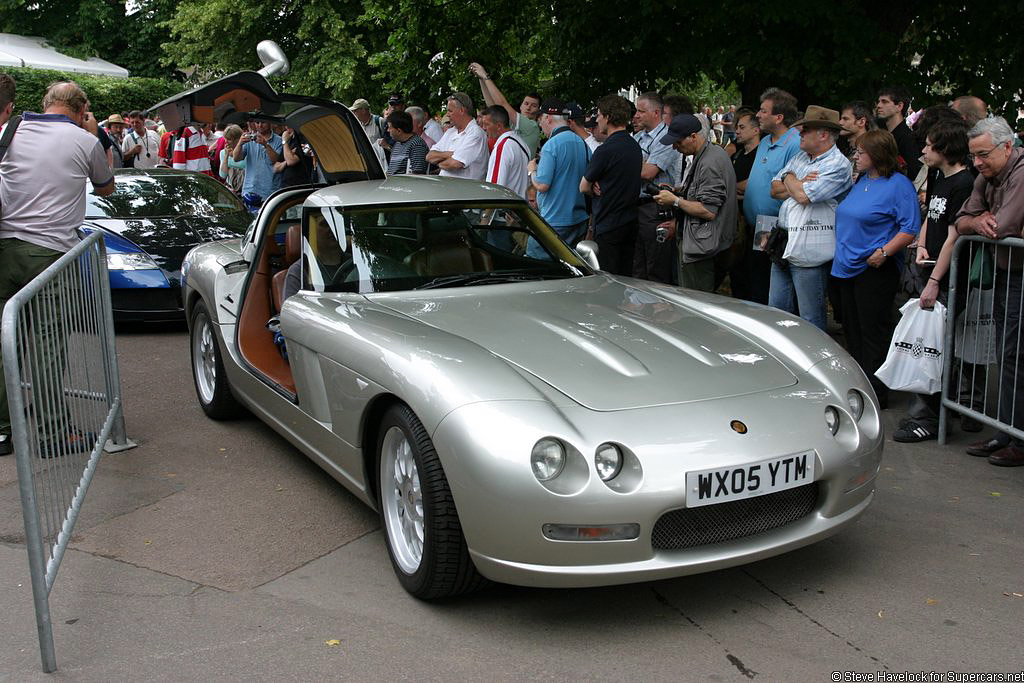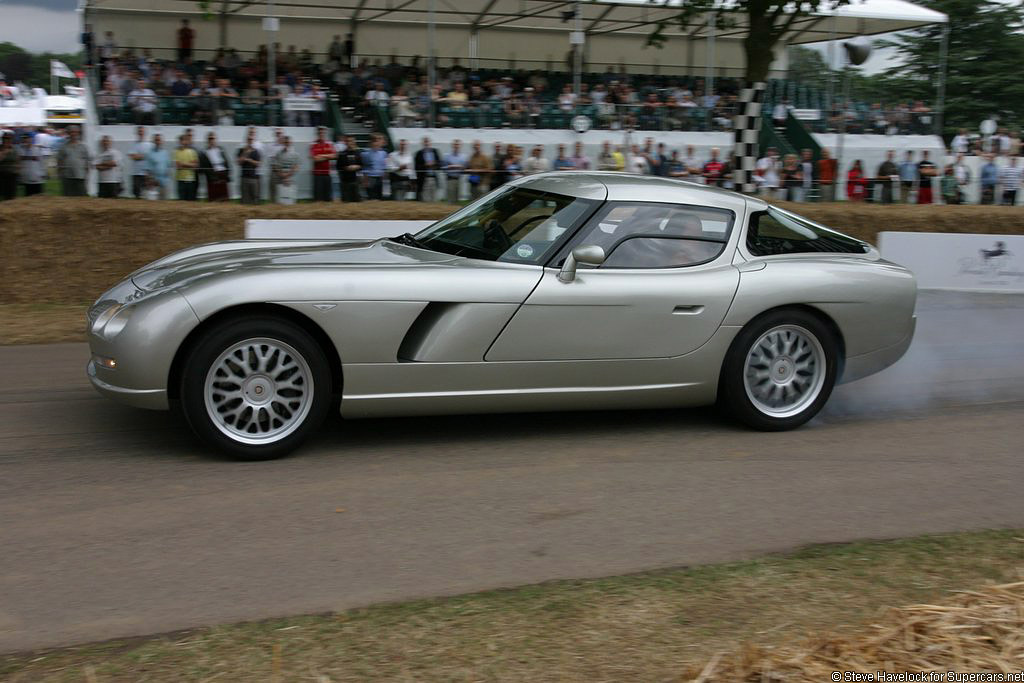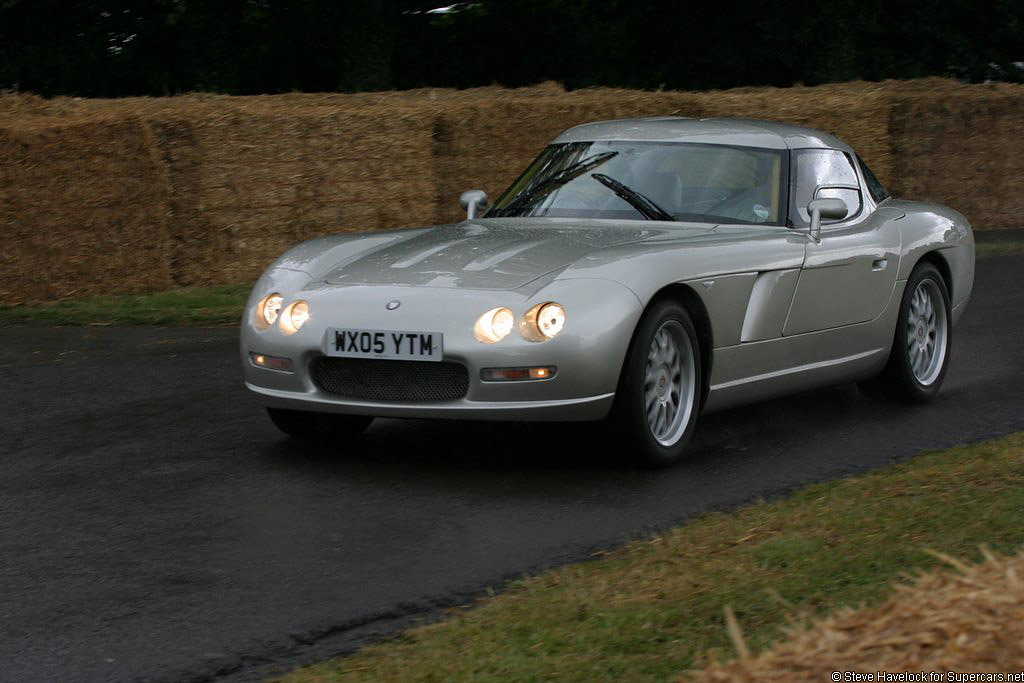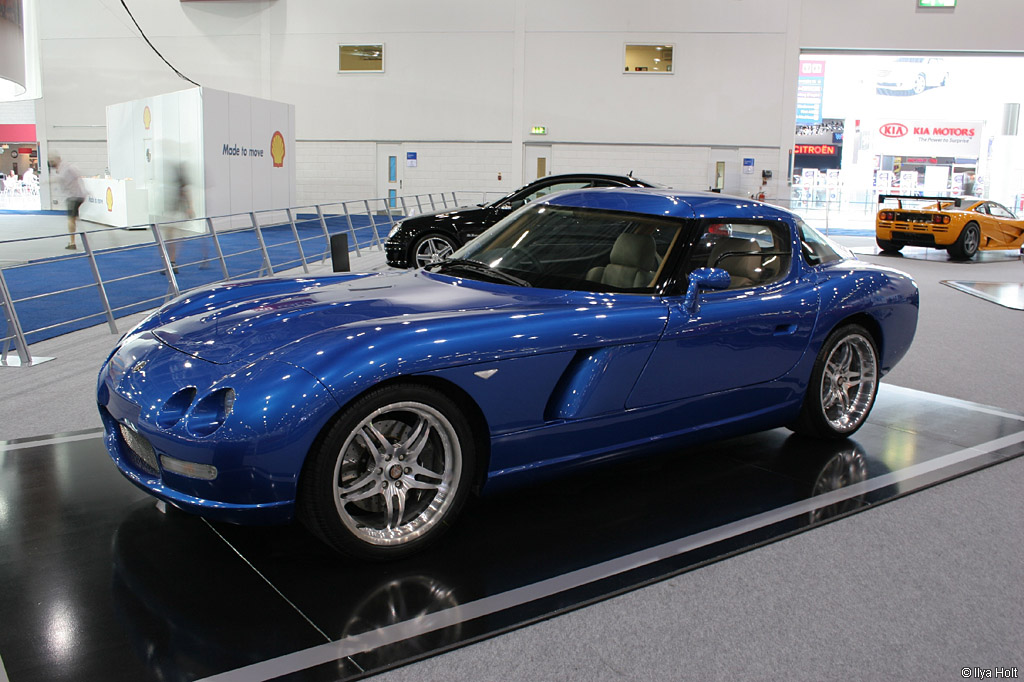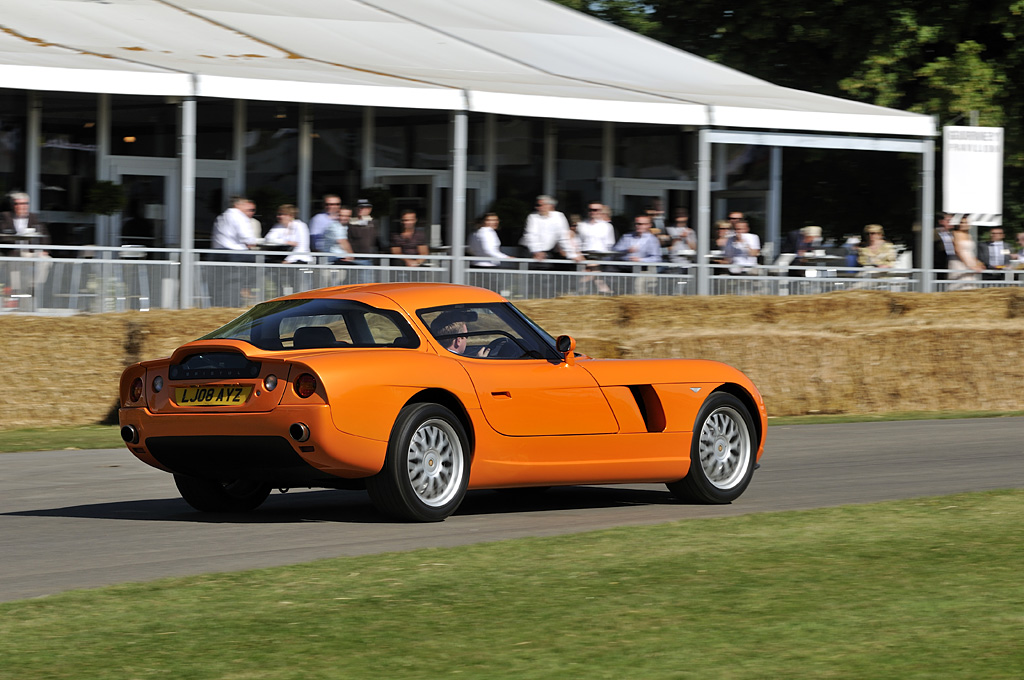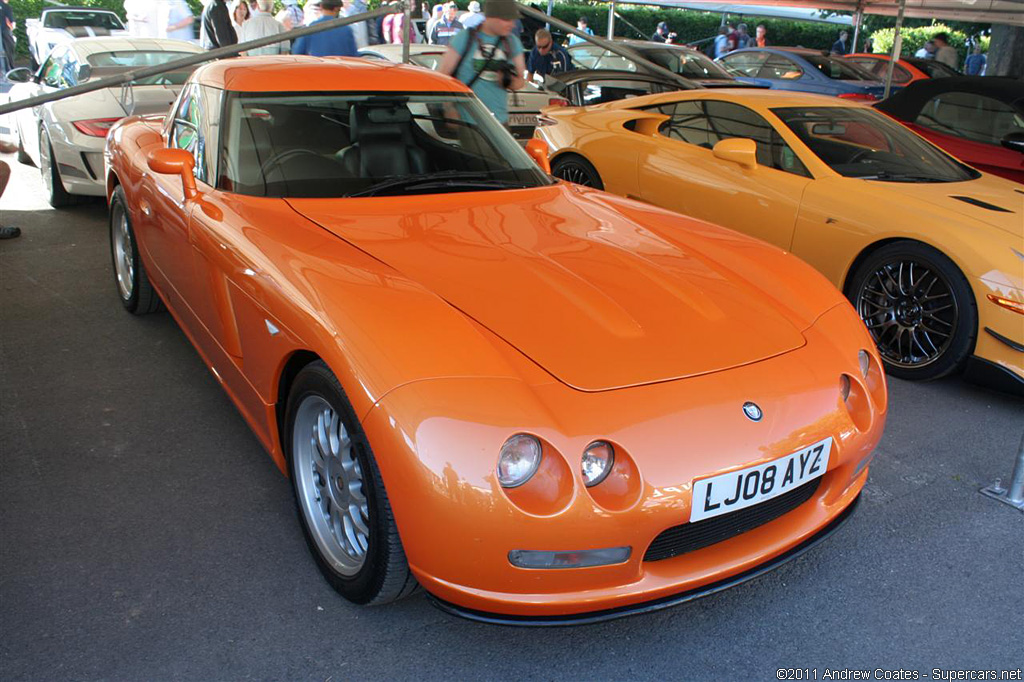 In Detail
| | |
| --- | --- |
| | |
| type | Series Production Car |
| built at | Bristol, England |
| price £/td> | £229,125 |
| engine | Viper V10 |
| position | Front, Longitudinal |
| aspiration | Supercharger |
| block material | All Aluminum |
| power | 391.5 kw / 525 bhp @ 5500 rpm |
| bhp/weight | 355.93 bhp per tonne |
| torque | 711.8 nm / 525 ft lbs @ 4200 rpm |
| body / frame | Hand Formed Aluminum Body over Aluminum Chassis w/Steel Box Sections |
| front tires | 285/40 x 18 |
| rear tires | 285/40 x 18 |
| front brakes | Vented Discs w/6-Piston Calipers |
| rear brakes | Vented Discs w/4-Piston Calipers |
| front wheels | F 45.7 x 25.4 cm / 18 x 10 in |
| rear wheels | R 45.7 x 25.4 cm / 18 x 10 in |
| steering | Rack & Pinion w/Power Assist |
| curb weight | 1475 kg / 3252 lbs |
| weight distro | 48 % / 52 % |
| transmission | 6-Speed Manual |
| top speed | ~338.0 kph / 210.0 mph |
| 0 – 60 mph | ~4.0 seconds |
| drag | 0.28 Cd |