Sackey & Co. recently set a new world record with the sale of the 2003 Ferrari Enzo on their Online Supercar Auction platform. With a final sale price of $3,700,000, it set the record for both the highest sale price achieved on an online car auction platform as well as the highest sale price achieved for a Ferrari Enzo at an online auction.
This 2003 Ferrari Enzo has a truly unique finish, having been given a Grigio Titanio (factory code 3238 140) finish matched with Pelle Rosso (factory code 112806) interior. It is a specially ordered Ferrari Enzo, ordered in US-specification by 250 GTO owner and Ferrari SpA VIP client Chip Connor.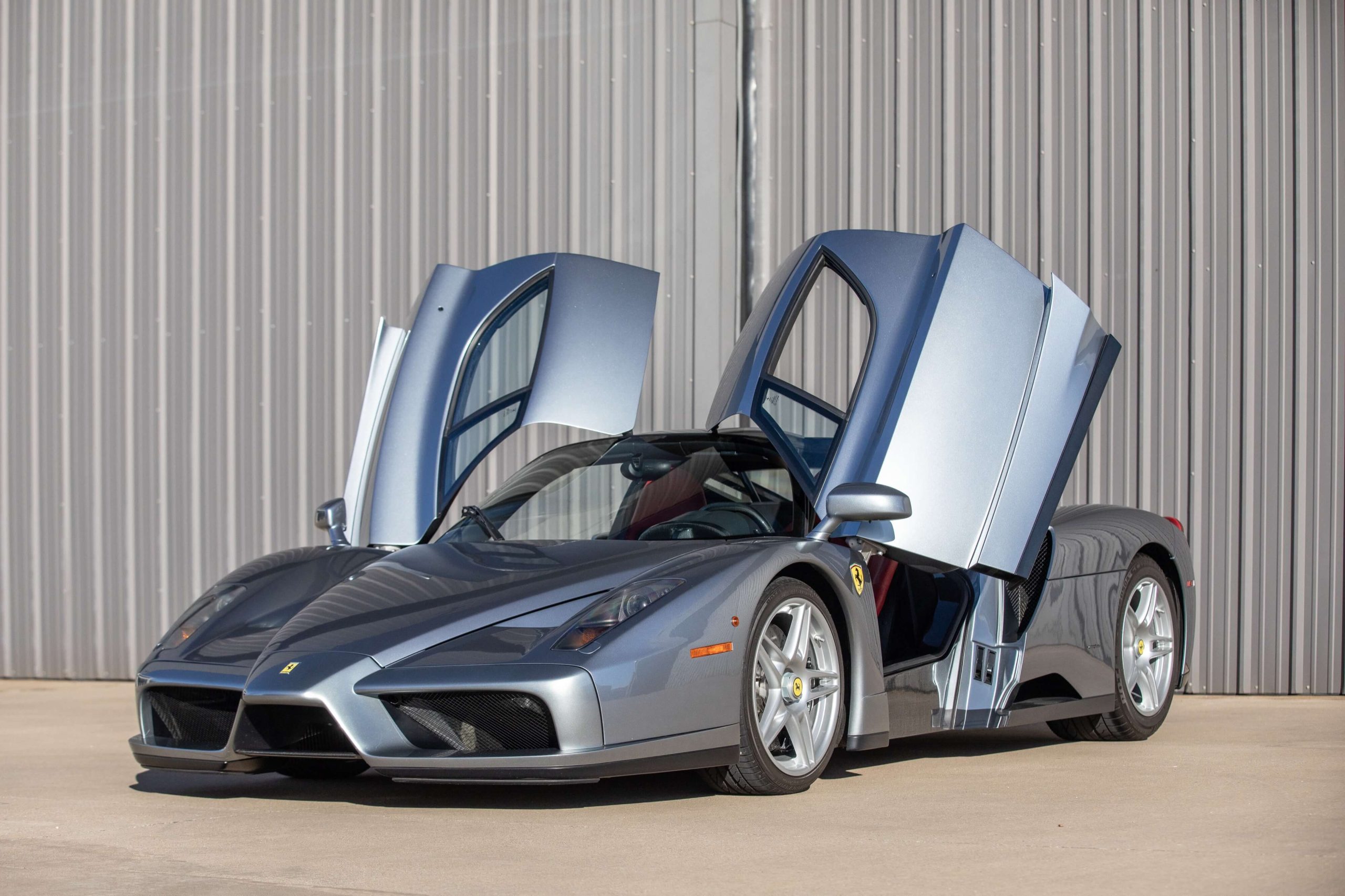 The factory build started on December 12, 2003 and was finished on April 30, 2004. The example has a VIN of ZFFCW56A830135872, with engine number 80775, body number 116, gearbox number 313, and assembly number 52895. Currently, the example has a really low mileage of only 2,922 miles from new, making the example practically brand new.
Only 6 units were produced and were given the Grigio Titanio finish with the example as one of them. Out of the 6 units, the example is the only one to be given a factory Rosso interior.
After it was completed, Connor himself picked up the Enzo from the Maranello factory on Italian Touring plates EE.497.BP. Later on, Marcel Massini imaged the example at the Laguna Seca raceway in the same month still with the same EE plates.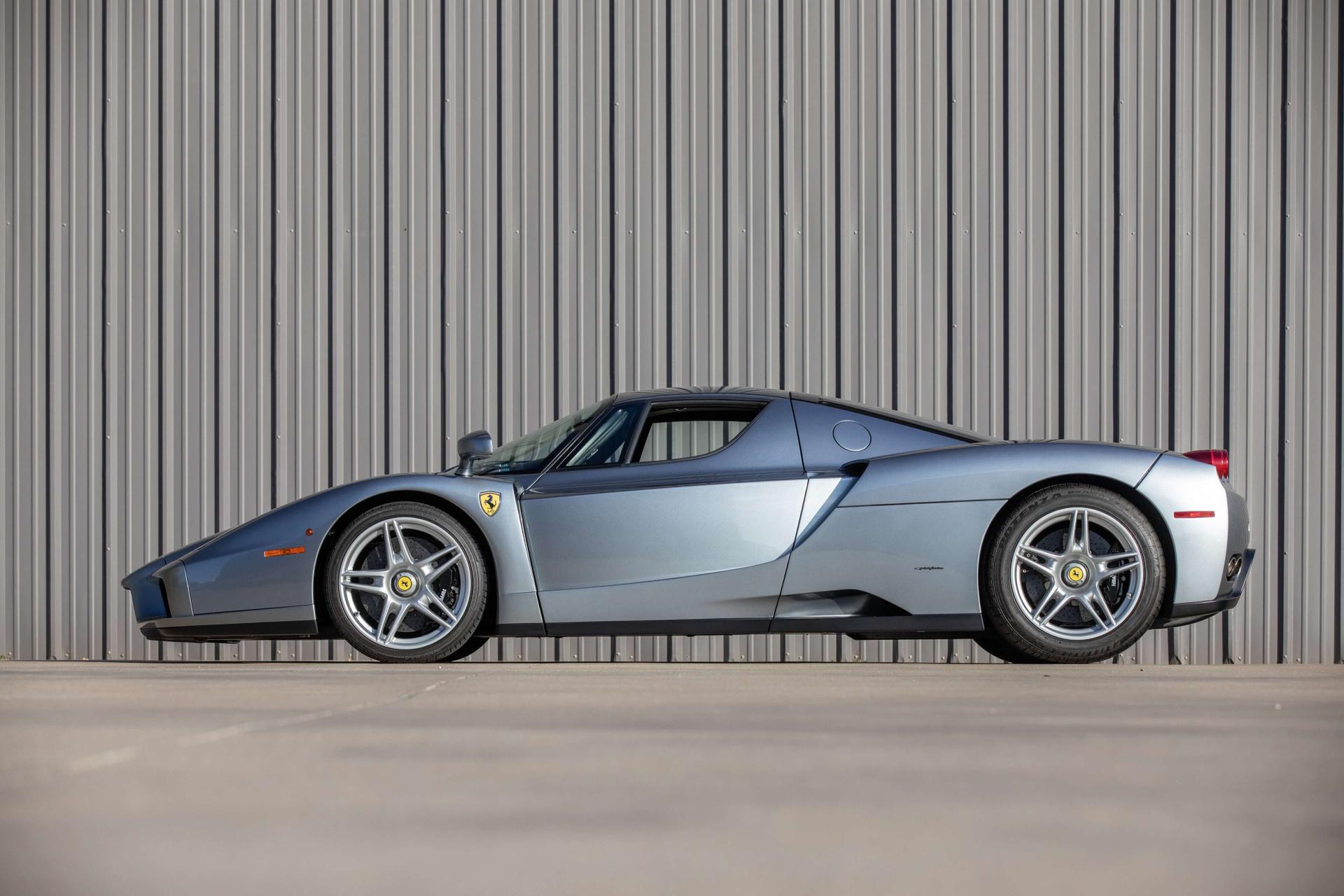 In 2012, the example, 135872, was sold and subsequently acquired by a Beverly Hills collector. In 2013, under the new owner's care, the Enzo was entered in the Cavallino Classic where it bagged the Supercar Cup Award. The car was also included in Winston Goodfellow's book 'Ferrari Hypercars' where it could be seen on the back cover as well as the interior pages from pages 207 to 209.
On page 208, Winston captioned the example with the words, "With most Enzos red, perhaps the most stunning of all is chassis 135872. The smoky metallic silver (Grigio Titanium) and red interior is a unique combination on the model, the exterior color really showing off the model's architectural lines."
In 2014, Joe Sackey Classics then sold the example to a Dallas collector who has kept the example for 7 years, until today. As a loyal and long-term client of Sackey & Co., they were able to secure the owner's approval to auction this meticulously maintained Enzo.
Ferrari only produced 400 examples of the Enzo, and very few can claim to have this impressive combination of unique one-of-a-kind livery, historical significance, with a really low mileage.