2004 Ford Focus Concept
BEIJING, June 8 – With its global brands assembled together for the first time in Beijing, Ford Motor Company today unveiled a concept version of the all-new Ford Focus. A concept teaser version of what foreshadows the most sophisticated Focus sedan to date has been unveiled at Auto China 2004 in Beijing.
Mark Schulz, Ford Motor Company executive vice president Asia Pacific and Africa, revealed the concept. Terming it a teaser version of what will become the most sophisticated Focus to date, Schulz said the concept's global debut in Beijing underscores Ford's growing commitment to China and also Asia, a dynamic and prosperous market.
China and Asia Pacific are now the epicenter of global growth, and mid-size cars are the core of the regional markets, so this show is a key competitive arena for the new-generation Focus, Schulz said. That's why Ford is putting the needs and aspirations of Chinese customers at the very heart of the program.
Joining the Focus, Ford Motor Company's global luxury brands Aston Martin, Jaguar and Land Rover are present at the Beijing show for the first time and join Volvo, a regular participant.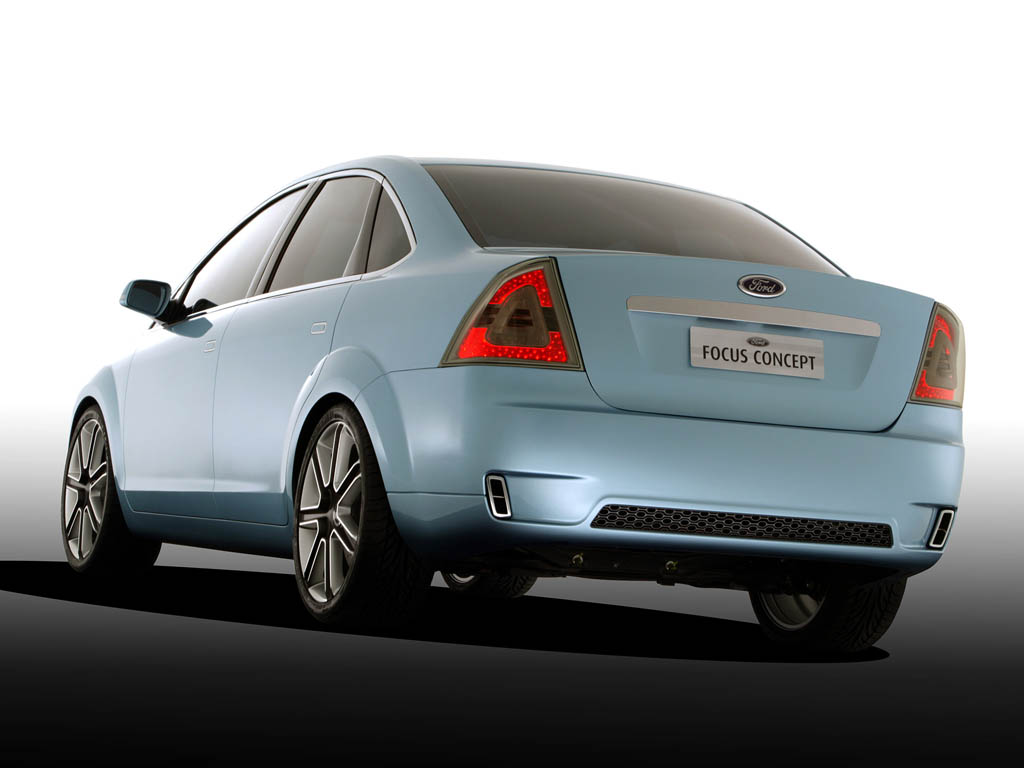 A New Focus
If the contemporary Focus was a revolutionary departure from the Ford Escort, the 4-door Focus Concept shown this week represents the considered refinement of a master. This Concept is recognizably a Ford and evidently a Focus, said Paul Gibson, Ford Asia Pacific's design manager. But it is Focus with a new sophistication. The design progression is a clear and natural evolution.
That evolution is primarily in the surface language of Focus. The Concept aims to convey solidity and substance while boasting generous curves and a distinct shoulder. It looks athletic too, thanks to a lower sweeping roofline and a fast rear screen angle that serves to visually elongate the overall shape. The compelling logic in the exterior design of this 4-door car can be found in greater interior and trunk space – achieved without adding significantly to overall length or sacrificing the crisp appeal that Focus has come to stand for.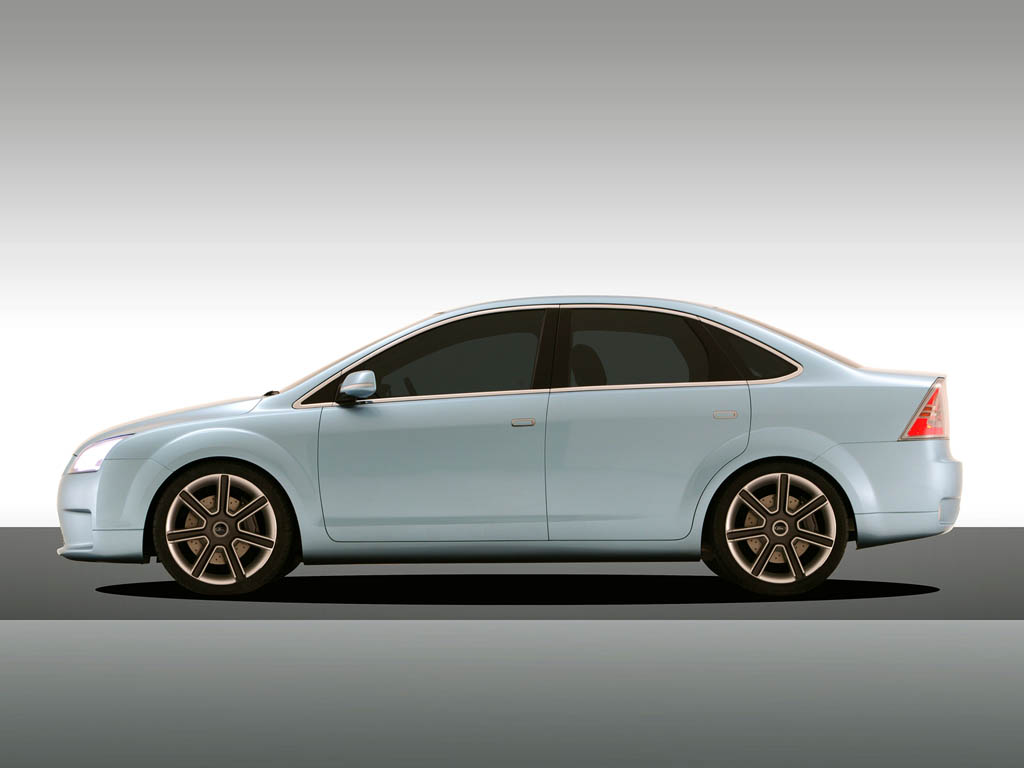 Design Components
Developed in conjunction between Ford and Osram Opto Semiconductors, the concept's lamps utilise the latest LED technology. The front lamps present a continuous ring of light when illuminated. Producing a cool white appearance with high luminance output, the lamps complement the vehicle's overall design. The fog lamps also produce a continuous ring of light.
Unique 19-inch wheels and pronounced wheel arches demonstrate the superior driving dynamics for which Focus is renowned. The seven spoke wheels also feature polished spokes and a rubber-like high-tech insert for a new twist on finishes.
Known as Sapphire Ice, this unique colour for the Focus Concept sedan exhibits the same characteristics as metallic silver but adds the depth of blue to result in an exciting new colour that matches the concept's contemporary styling.
Story by Ford Motor Company, edited by Supercars.net