2006 Fiat Ducato Truckster
The Madrid International Motor Show, from 25 May to 4 June, is set to see the debut of the new Ducato, taking over from its immensely successful forerunner of twenty five years' standing, an internationally acclaimed model which has sold over 1.7 million vehicles since 1981. So now it is up to the new Ducato to take up this legacy and confirm its position at the top of the category.
The Motor Show represents a prestigious occasion for this launch, and the Fiat Light Commercial Vehicles Division has also come up with a unique show-van for the event: the Ducato "Truckster". Created by the Fiat Style Centre with the collaboration of Bosch SpA, Behr GmbH, SEWS CABIND SpA (Sumitomo Group) and Denso Thermal System SpA, this original concept vehicle is generously proportioned: 6.48 metres long, 2.55 m high and 2.49 metres wide. The style is modern and exuberant, thanks to a design which accentuates the concept of sporting performance applied to a commercial vehicle, with features like 28 inch wheels, LED headlights, hydraulically-controlled gullwing doors, smoked glass windows and an aerodynamic spoiler. The interiors have also been given the same sporty feel, emphasising its road racer personality.
With its sense of power and sportiness, the Ducato Truckster takes the style hallmarks of the new Ducato to extremes. Like the Ducato it is also a modular vehicle with a huge range of possible uses: purely as a show car, or as an Adventure vehicle for transporting race cars or motorbikes, or even as a runway for fashion shows. This capacity for transformation has always been a key feature of the Ducato: take the camper van version, for instance, leader in its field (two out of three campers are fitted onto a Ducato base), all thanks to the technical characteristics of a vehicle designed for body fitters.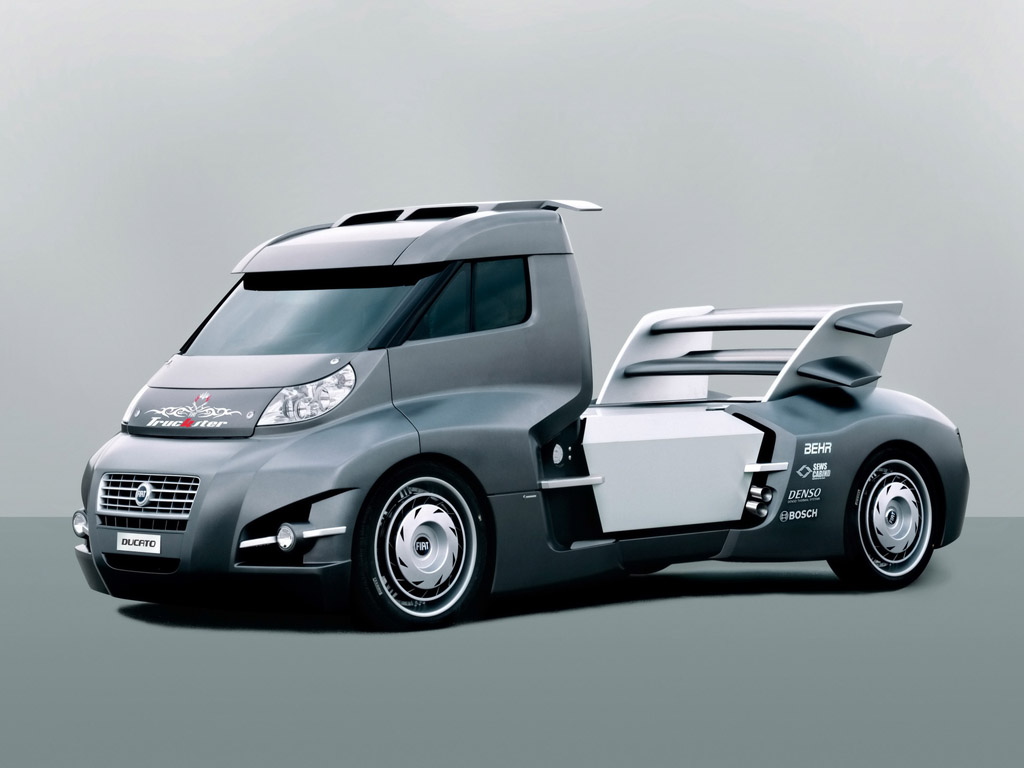 Story by Fiat