2007 Fioravanti Thalia Concept
Fioravanti look into the future in order to be ready and resourceful when faced by new environment challenges and alternative sources of energy; Fioravanti introduces the Thalia.
This concept car is the result of research and development for a vehicle that allows to stock up he most recent eco-friendly energies and to combine innovation with elegance.
The company began by raising the rear sitting thus creating room for hydrogen tanks, for a "fuel cell" car or for possible batteries in the case an electric or hybrid engine. These large masses would be placed in a well protected area, safe from crashes and low for an ideal centre of gravity to improve the car handling.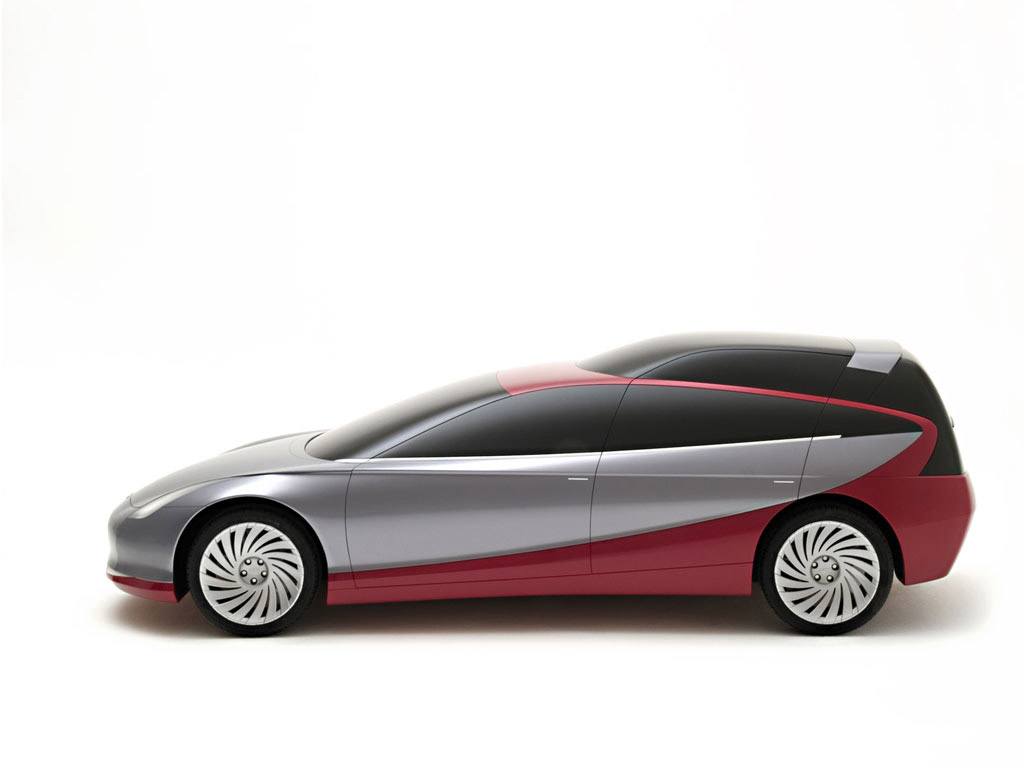 In recent year, despite the fast growing number of M.P.V., S.U.V., CROSSOVER models, the problem of poor visibility for the rear passengers is still unresolved; their desire to enjoy a clear view has yet to be fulfilled.
By blending all technical and architectural aspects, our inside space has been reshaped, the rear seats are about 30 cm higher then the front ones, therefore they will be experiencing a "front row' journey. Driving experience for driver and front passenger has also been maintained with more reclined and sporty but comfortable seats.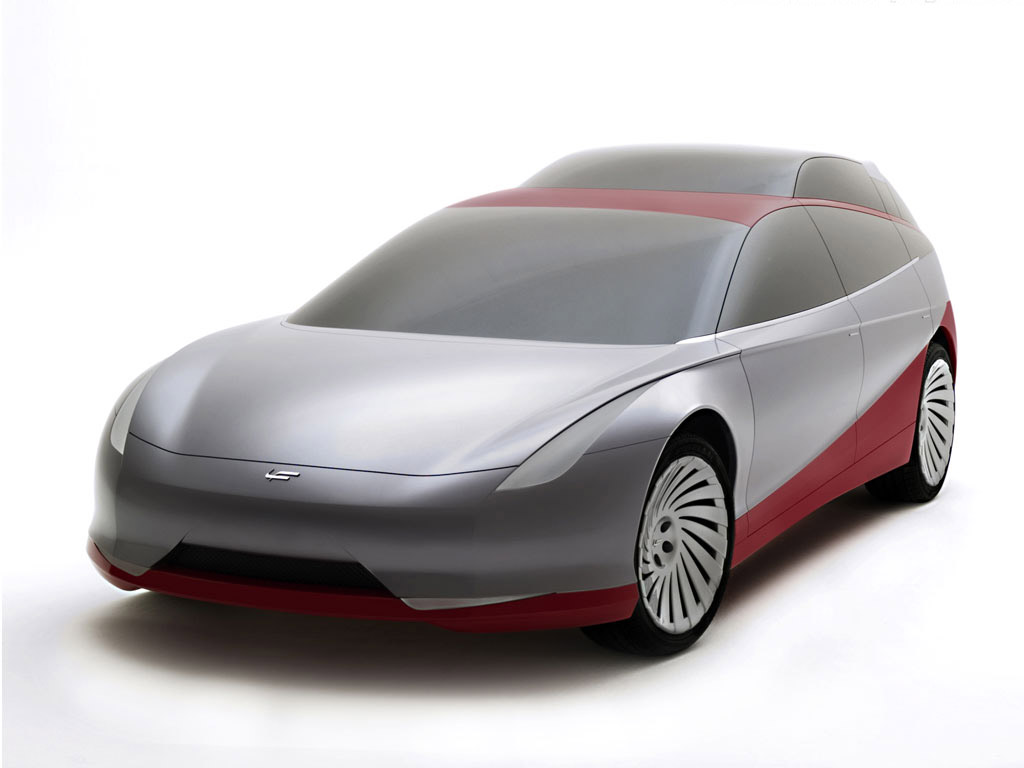 A sleek and dynamic design characterizes the unique bodywork with modelled and plastic surfaces, in the vehicle's front end we find the lights, which are luminous volumes that vary their intensity depending on functions, creating a single drawing.
At the rear we have fitted various functions: to improve the aerodynamic the side mirrors have been replaced by video cameras fitted on the spoiler, the reverse gear light, anti fog light, windshield wiper are integrated in a single distinctive asymmetrical element that includes the rear door-handle too. A vertically developed boot of generous dimensions allows big load-carrying.