2008 FPV GT Cobra
The iconic Cobra name has returned to Australian motoring, with Ford Performance Vehicles (FPV) today unveiling its new special edition GT Cobra and Cobra Ute.
FPV's new Cobra range was revealed during a parade lap of Mount Panorama prior to the start of the 2007 Supercheap Auto Bathurst 1000.
Thirty years ago the Ford Falcon XC Hardtop staged the now famous 1-2 victory formation at the 1977 Bathurst 1000 race, which led to the release of the limited edition Cobra XC Hardtop the following year.
"The Cobra name invokes passion among motoring enthusiasts, and now 30 years after the famous 1-2 win at Bathurst, the new FPV GT Cobra offers the exclusivity of Cobra ownership to a new generation of car owners," said FPV General Manager Rod Barrett.
The new FPV GT Cobra combines the original XC Cobra's bold styling with the latest in FPV engineering and total performance.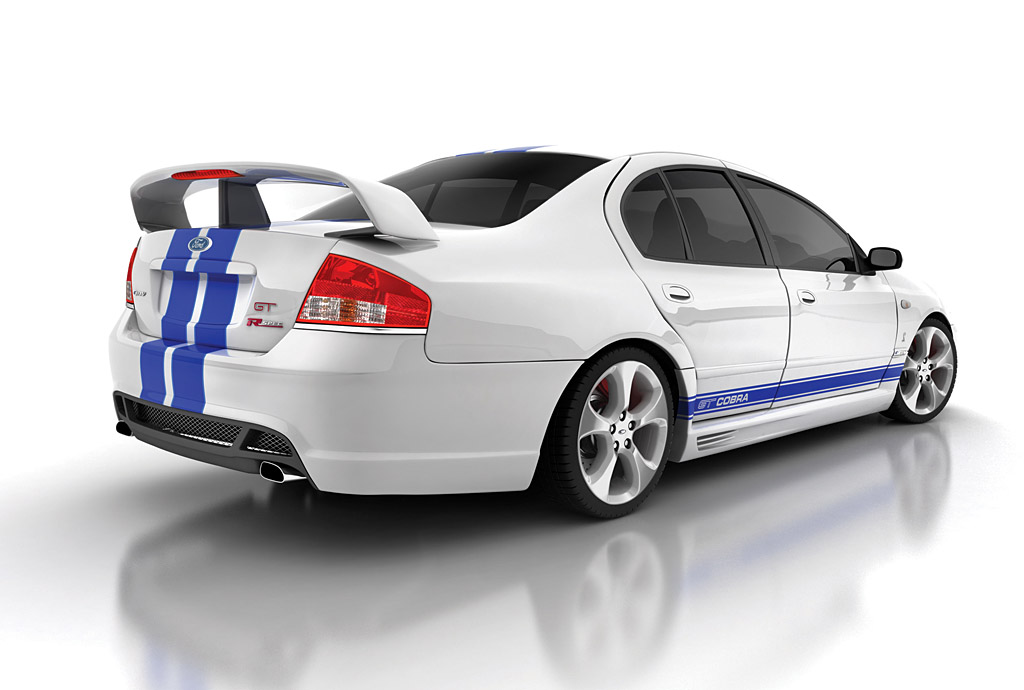 "While the vehicle's exterior features the same blue racing stripes and coiled snake emblem that Cobra is famous for, the vehicle will be powered by FPV's latest high performance Boss 5.4-litre quad-cam 32 valve V8 engine, which now produces 302kW."
The new Boss 302 engine powering both the sedan and Ute variants produces 302 kW of power and 540 Nm of torque, and is equipped with FPV stainless steel fabricated exhaust manifolds and a high-flow dual exhaust system.
For motoring buffs, 302 was the capacity in cubic inches of Ford's small-block V8 engine and is also exactly double the 151 kW output of the 1978 Cobra's 4.9-litre V8 engine.
The GT Cobra has a limited slip differential and is available with either a close ratio six-speed manual transmission with a high torque clutch or the ZF six-speed automatic transmission with Sequential Sports Shift.
FPV's innovative R Spec handling package is fitted as standard to the GT Cobra, contributing to the outstanding chassis dynamics of the special edition model.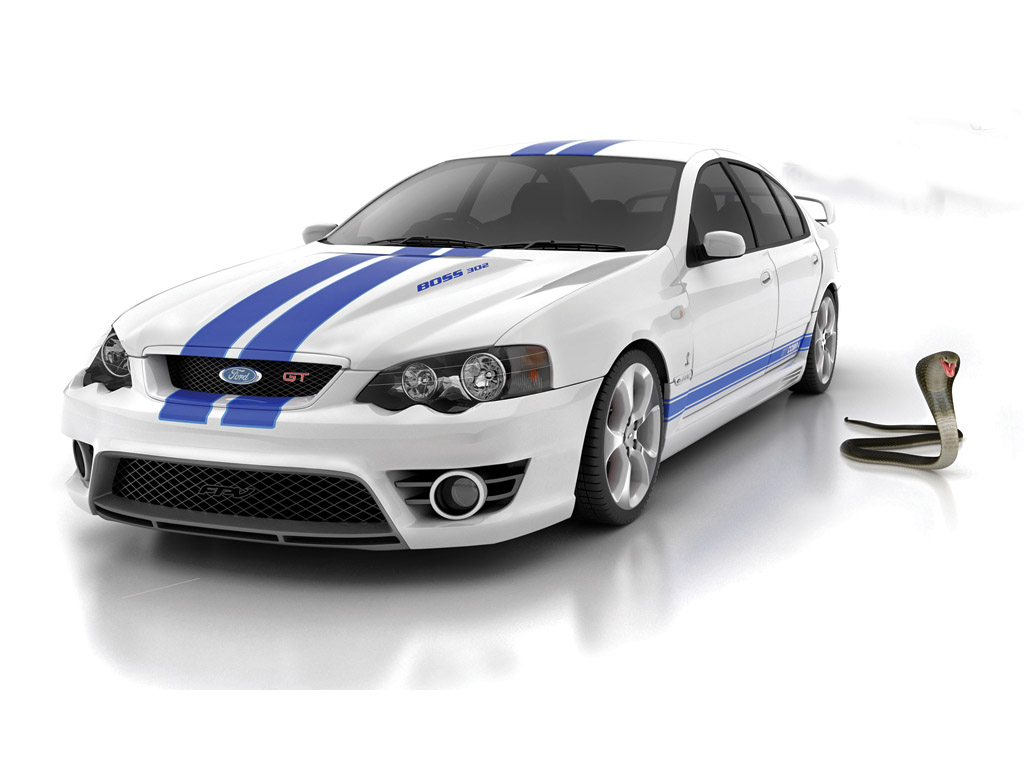 The white exterior features blue striping across the bonnet, roof and rear deck lid, and is completed by the unique Cobra badge on each front fender. The GT Cobra will also include exclusive R Spec badging.
Both variants are fitted with leather seats as standard, with each seat carrying the coiled Cobra snake logo.
The Cobra's Dunlop SP Sport Maxx 245/35ZR tyres are fitted to special 19-inch five-spoke alloy wheels with white accents and a machined face finish.
Production will be limited to 400 sedans and 100 Utes, and each vehicle will come with a unique Cobra build badge identity.
The GT Cobra sedan will have a recommended retail price of $65,110 AUD, while the Cobra Ute will be priced at $61,200 AUD.
Story by Ford Performance Vehicles