2009 Bugatti 16/4 Veyron Grand Sport
In Summer 2008, as a response to customer request, Bugatti is introducing a new model – the Bugatti Veyron 16.4 Grand Sport, a roadster with a unique, removable roof. The world's most exclusive car combines the ultimate in performance with the pleasure of open-top driving. The sophisticated design of its bodywork and aerodynamic components directs the airflow over the heads of driver and passenger so they feel no draught.
As well as a large number of new equipment features, the Bugatti Veyron 16.4 Grand Sport also incorporates innovative structural solutions designed to ensure that the roadster offers the same extremely high levels of passive safety as the coupe.
In keeping with Ettore Bugatti's exclusive product philosophy, many design features that make this possible are unique in contemporary automotive engineering.
See full 2009 Bugatti 16/4 Veyron Grand Sport Gallery here
The Bugatti Veyron 16.4 Grand Sport is the world's fastest and most exciting roadster, and will be displayed to the public for the first time on the afternoon of August 16, 2008, outside The Lodge at Pebble Beach.
The highest bidder will have the opportunity to specify their new car at the factory in Molsheim/Alsace by bidding on the first customer car at Gooding & Company's Pebble Beach Auction on August 17th.
Story by Gooding & Company
Pictures & Gallery
See full 2009 Bugatti 16/4 Veyron Grand Sport Gallery here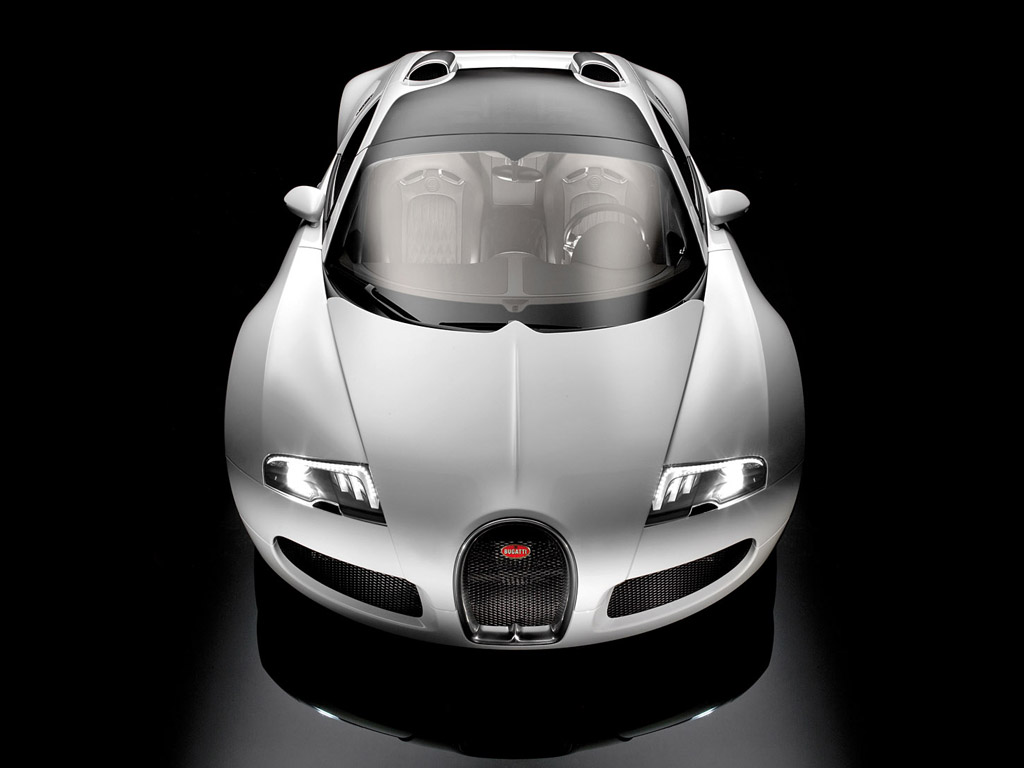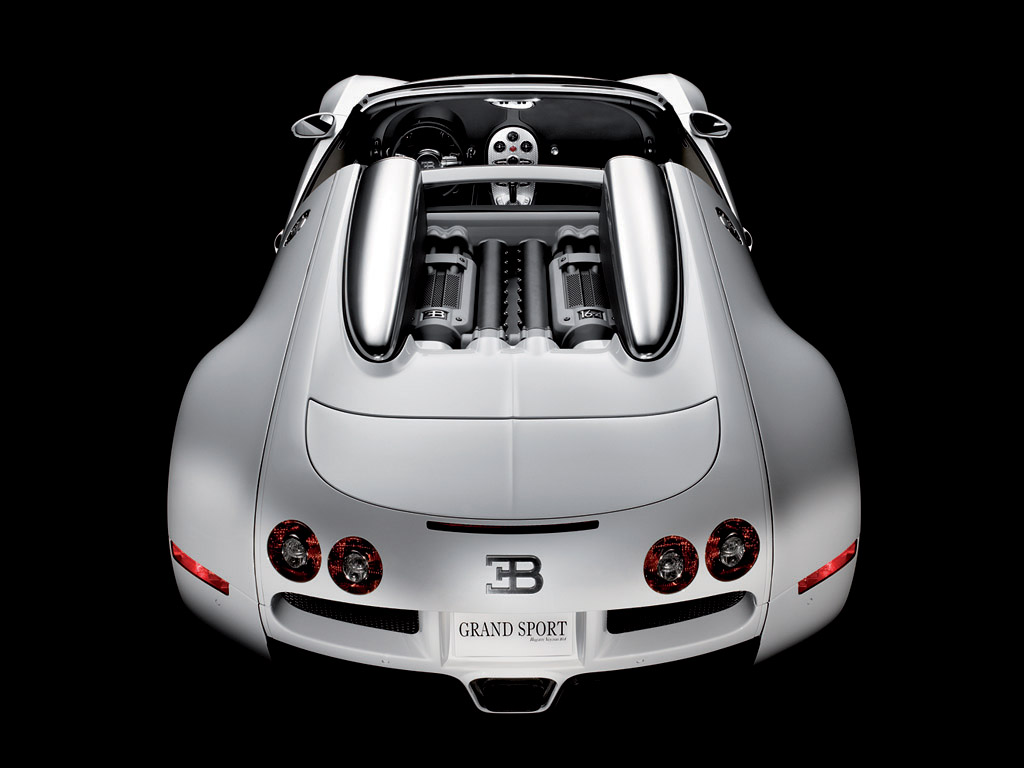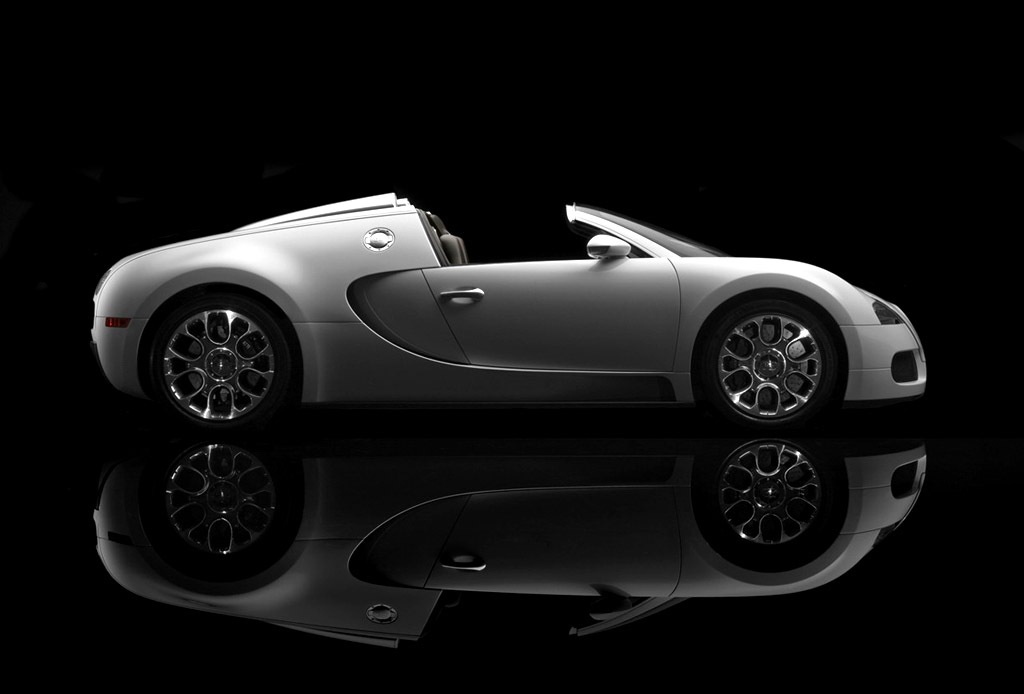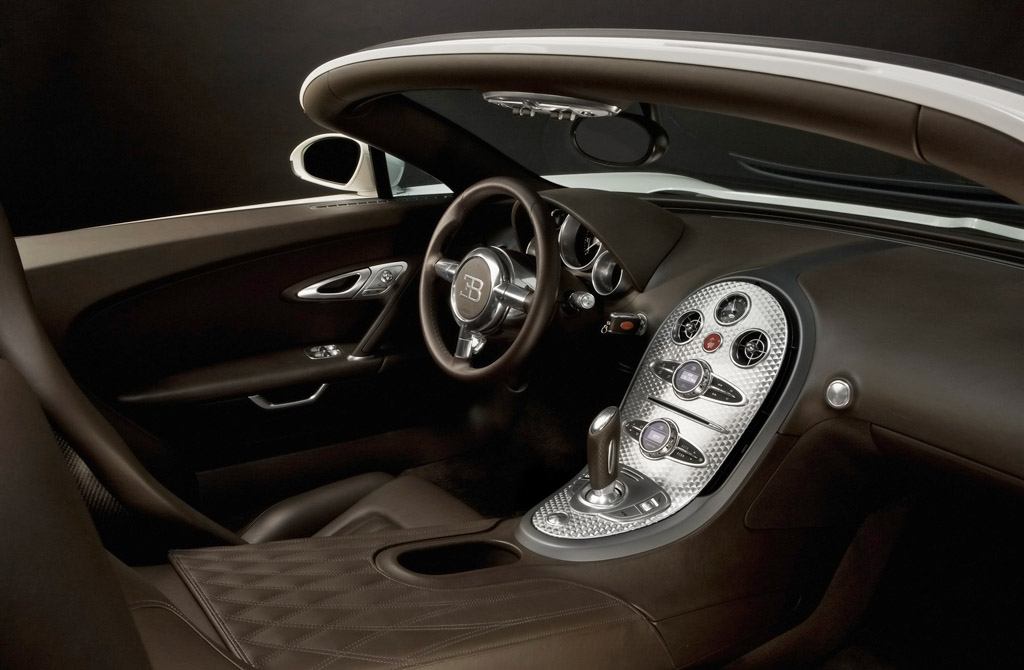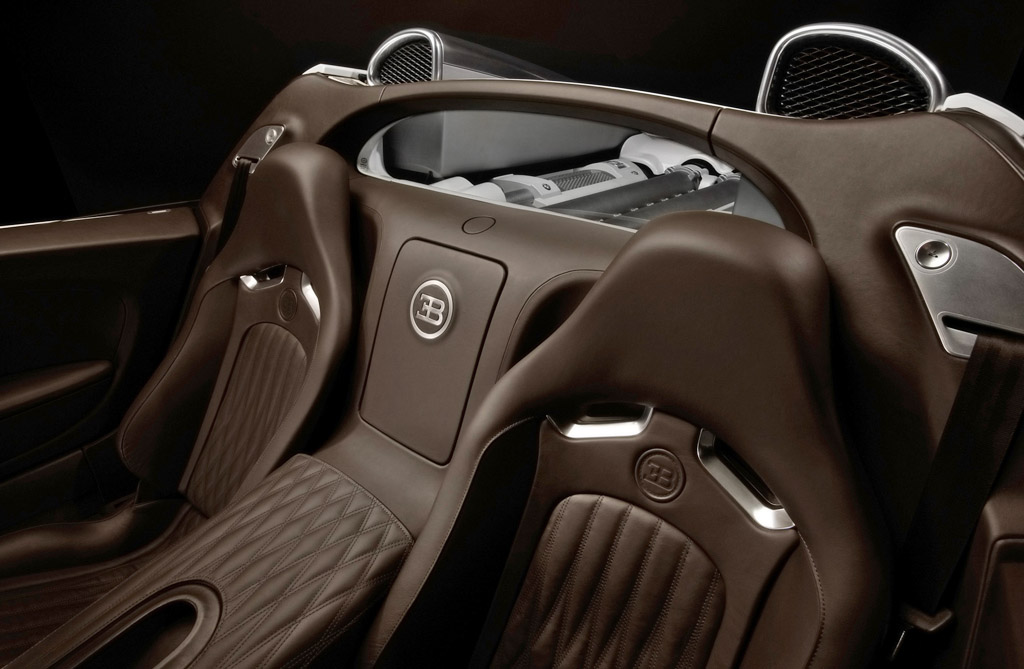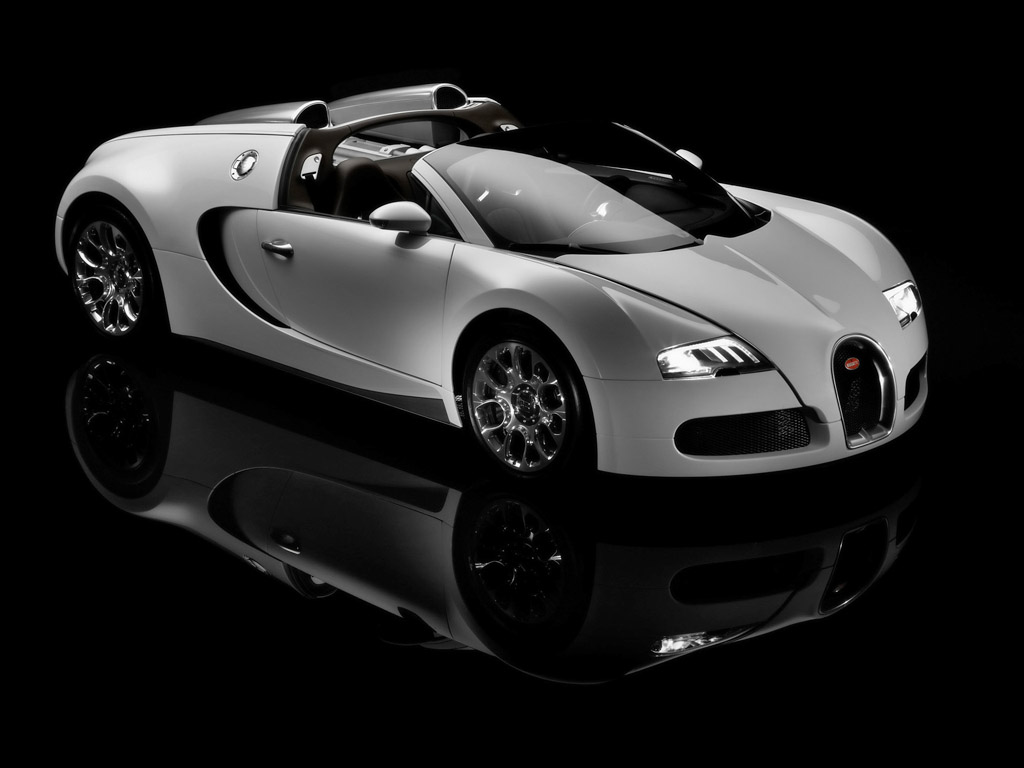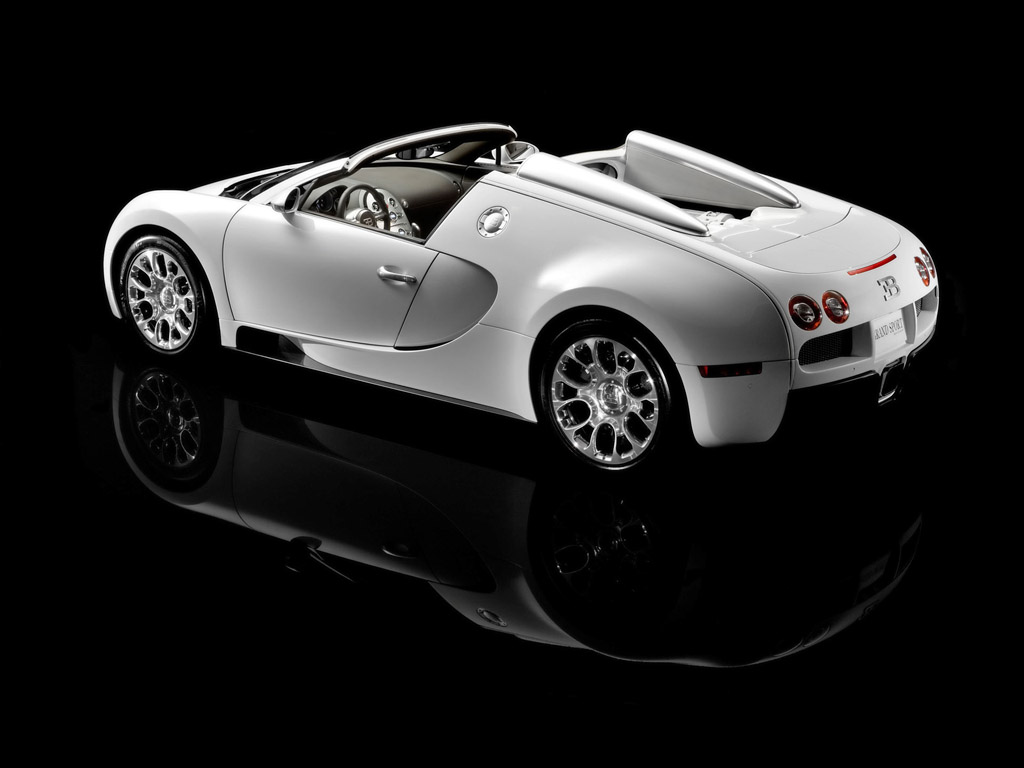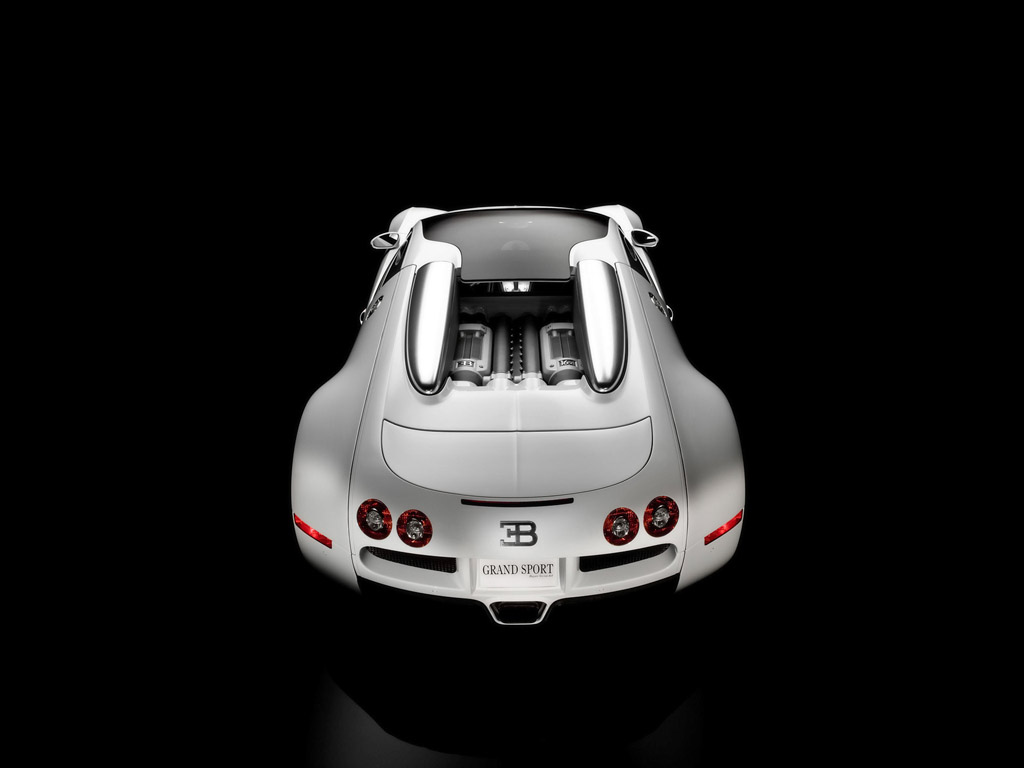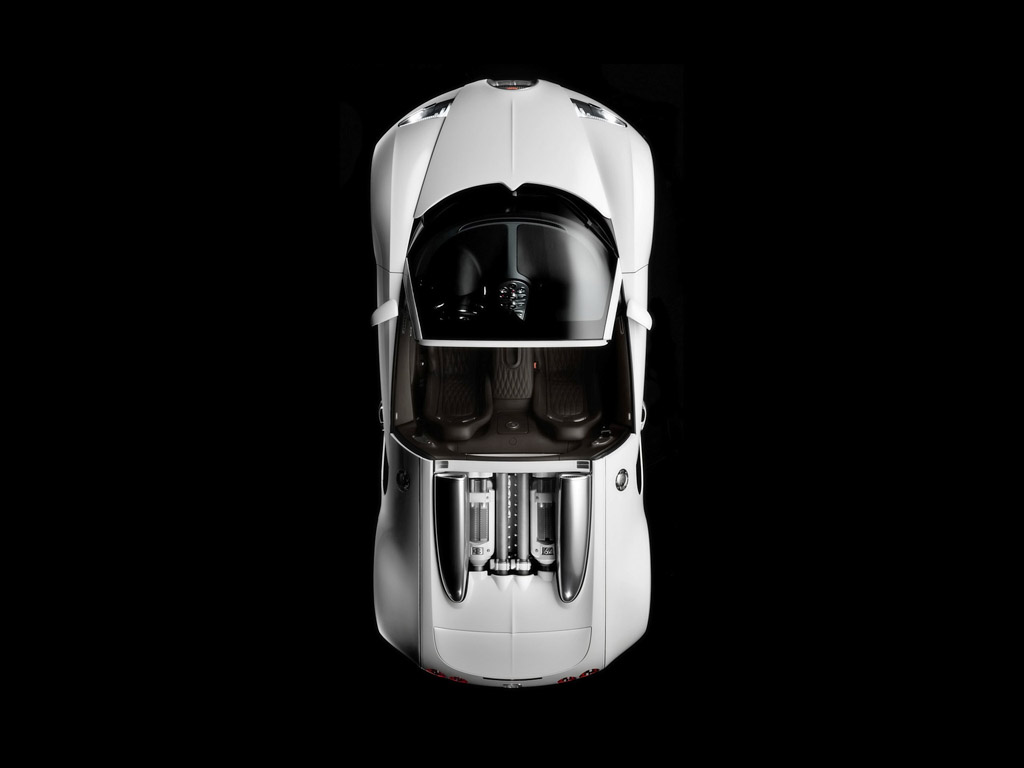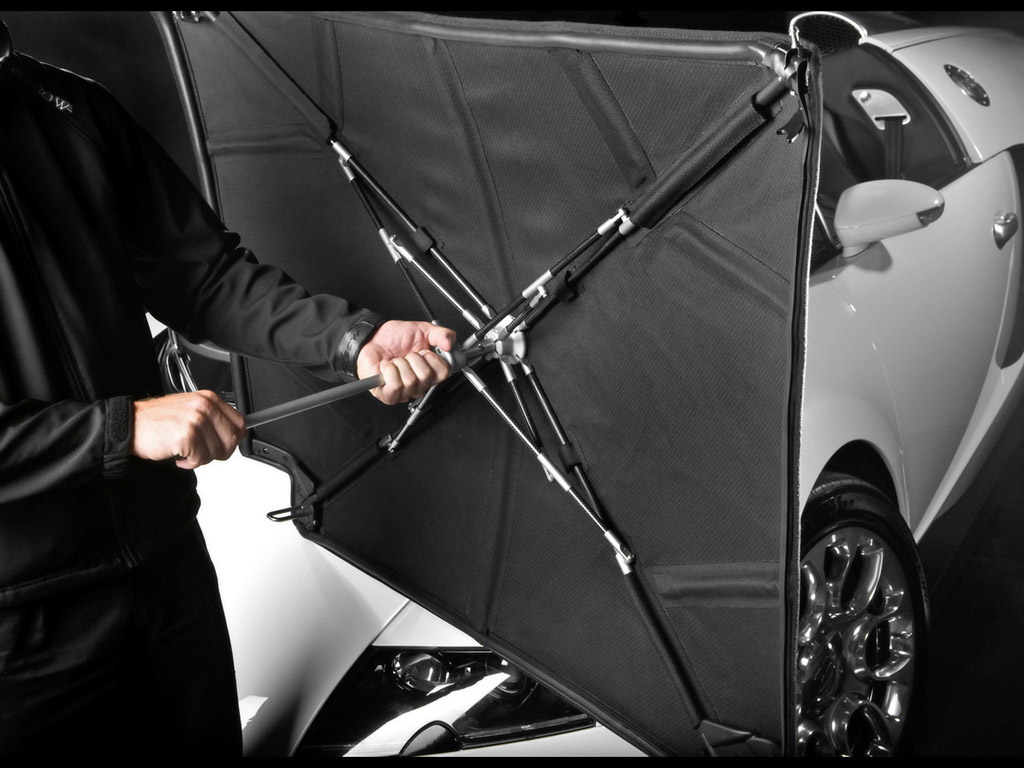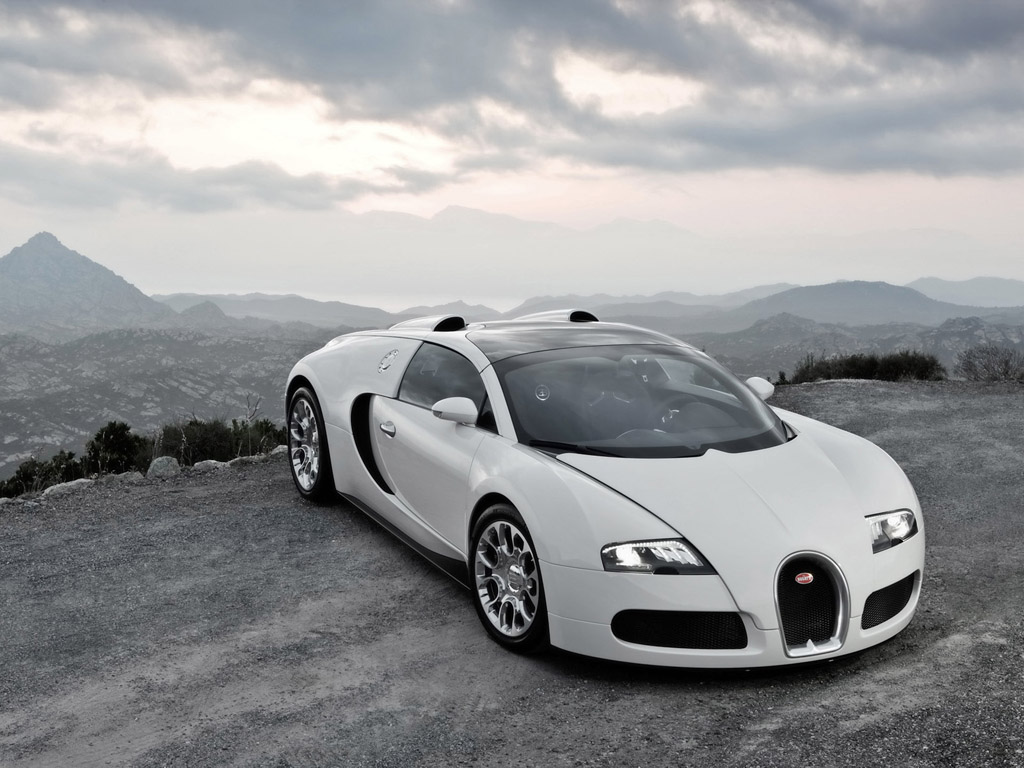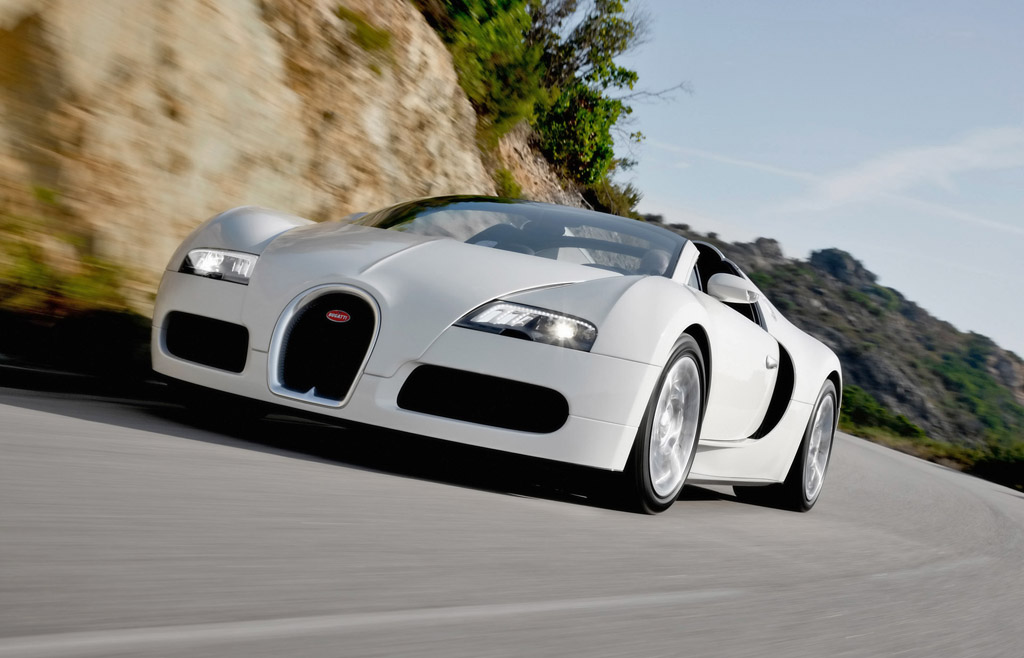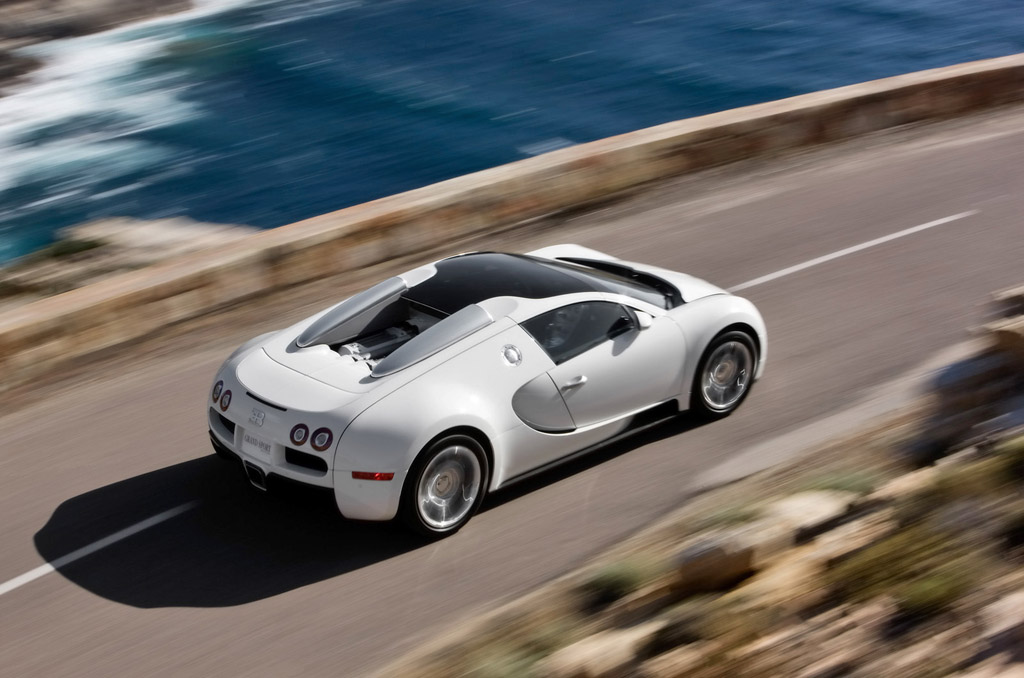 Specs & Performance
| | |
| --- | --- |
| related cars | 1928 Bugatti Type 43 Grand Sport |
| | |
| type | Series Production Car |
| released at | 2008 Pebble Beach Concours |
| built at | Molshiem, France |
| price $ | $ 2,100,000 |
| price €/td> | €1,666,000 |
| price £/td> | £1,400,000 |
| engine | Aluminum, Narrow Angle W16 |
| position | Mid Longitudinal |
| aspiration | Quad Turbocharged |
| block material | Forged Aluminum Alloy |
| valvetrain | DOHC 4 Valves / Cyl w/VVT |
| fuel feed | Multi-point Electronic Sequential Indirect Injection |
| displacement | 7993 cc / 487.76 in³ |
| bore | 86 mm / 3.4 in |
| stroke | 86 mm / 3.4 in |
| power | 746.4 kw / 1001 bhp @ 6000 rpm |
| specific output | 125.23 bhp per litre |
| bhp/weight | 503.02 bhp per tonne |
| torque | 1250.1 nm / 922 ft lbs @ 3300 rpm |
| redline | 6600 |
| body / frame | Aluminum Panels over Carbon Fibre Monocoque w/Aluminum Front Subframe, Hybrid VCarbon/Stainless Steel Rear Subframe |
| driven wheels | 4WD |
| f suspension | Control Arms w/Coil Springs, Anti-Roll Bar |
| r suspension | Control Arms w/Coil Springs, Anti-Roll Bar |
| curb weight | 1990 kg / 4388 lbs |
| transmission | Electronically-Controlled Ricardo 7-Speed e/Dual-Clutch |
| tran clutch | Haldex LSD Clutch |
| top speed | ~407.08 kph / 253 mph |
| 0 – 200 kph | ~2.7 seconds |
Auction Sales History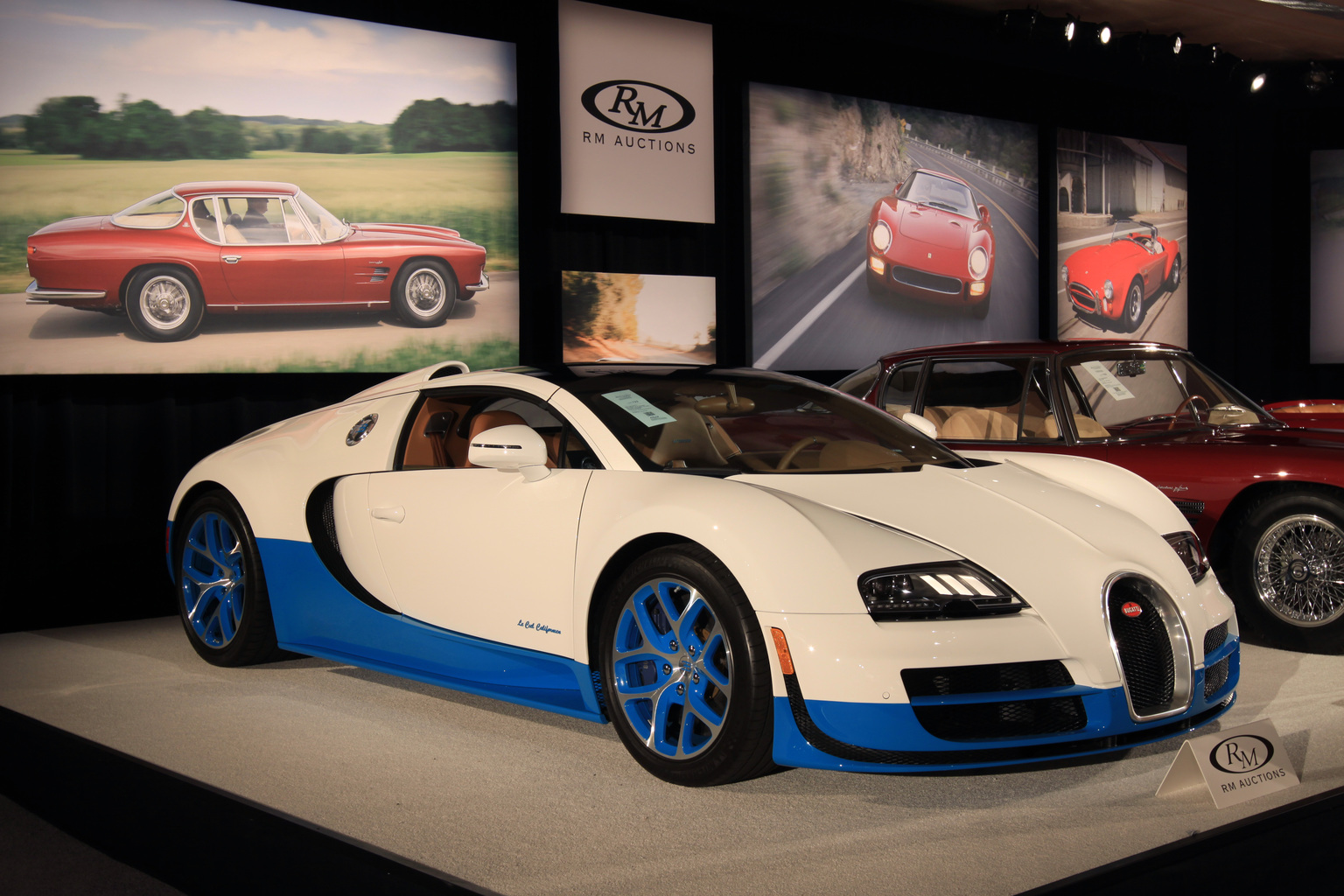 2013 Bugatti Veyron 16.4 Grand Sport Vitesse 'Le Ciel Californien' VF9SV2C24DM795020 – sold for $2,420,000 The one-off, special-edition "Le Ciel Californien". Unique color scheme, inspired by the 1928 Type 37A raced by Pierre Veyron. The first Grand Sport Vitesse shown in North America. Displayed at the Pebble Beach Concours d'Elegance and The Quail in 2012, as well as at the Qatar Motor Show in January 2013. Single ownership and under 3,000 miles from new. Freshly serviced and still under factory warranty. The world's fastest production convertibl.
Auction Source: 2014 Monterey by RM Auctions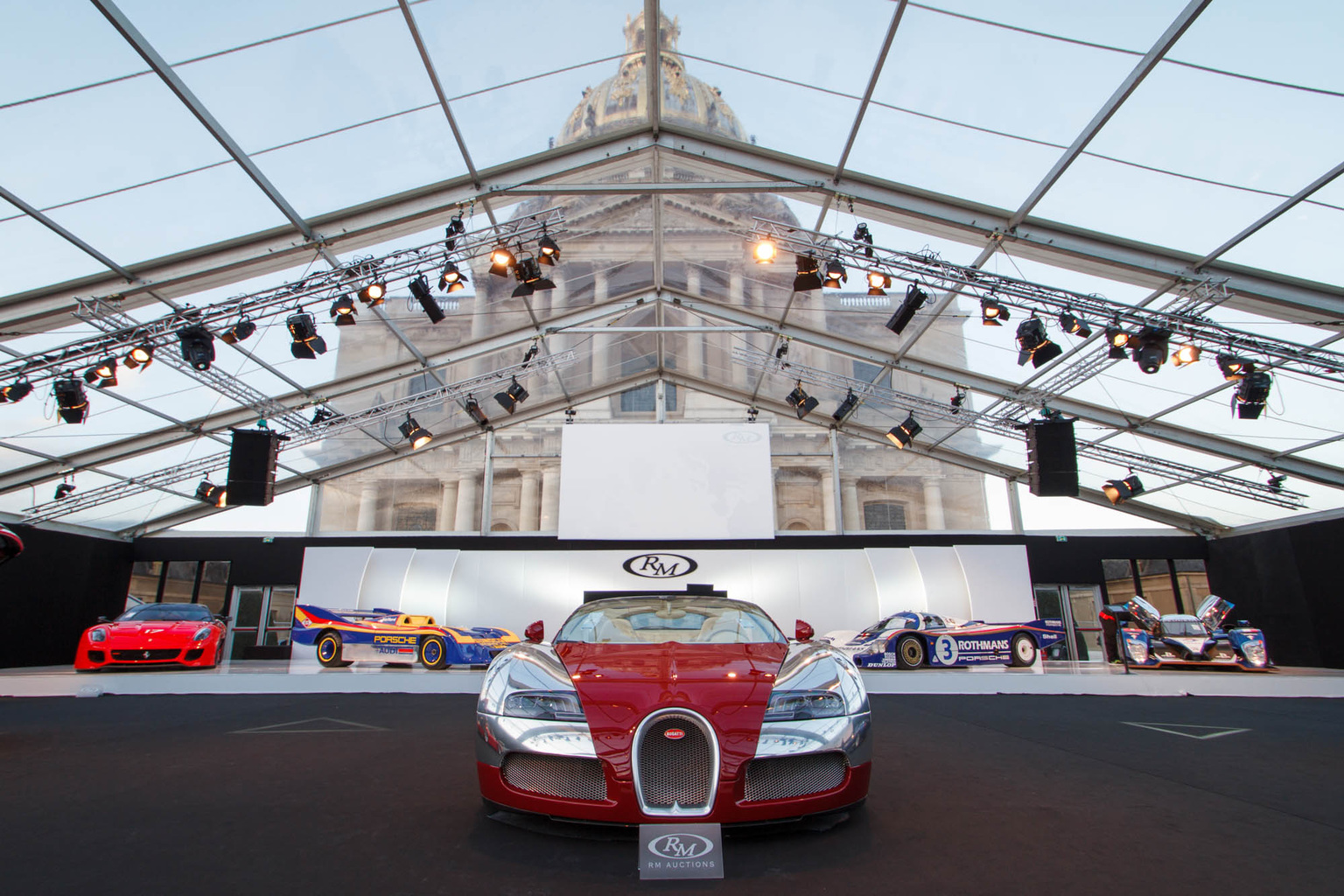 2010 Bugatti Veyron 16.4 Grand Sport VF9515K25241M795018 – did not sell for €850,000 A technological tour de force. The first Veyron 16.4 Grand Sport delivered to France. Features a "669" motif, amongst other special options. Under 1,300 kilometres since new.
Auction Source: 2014 Paris by RM Auctions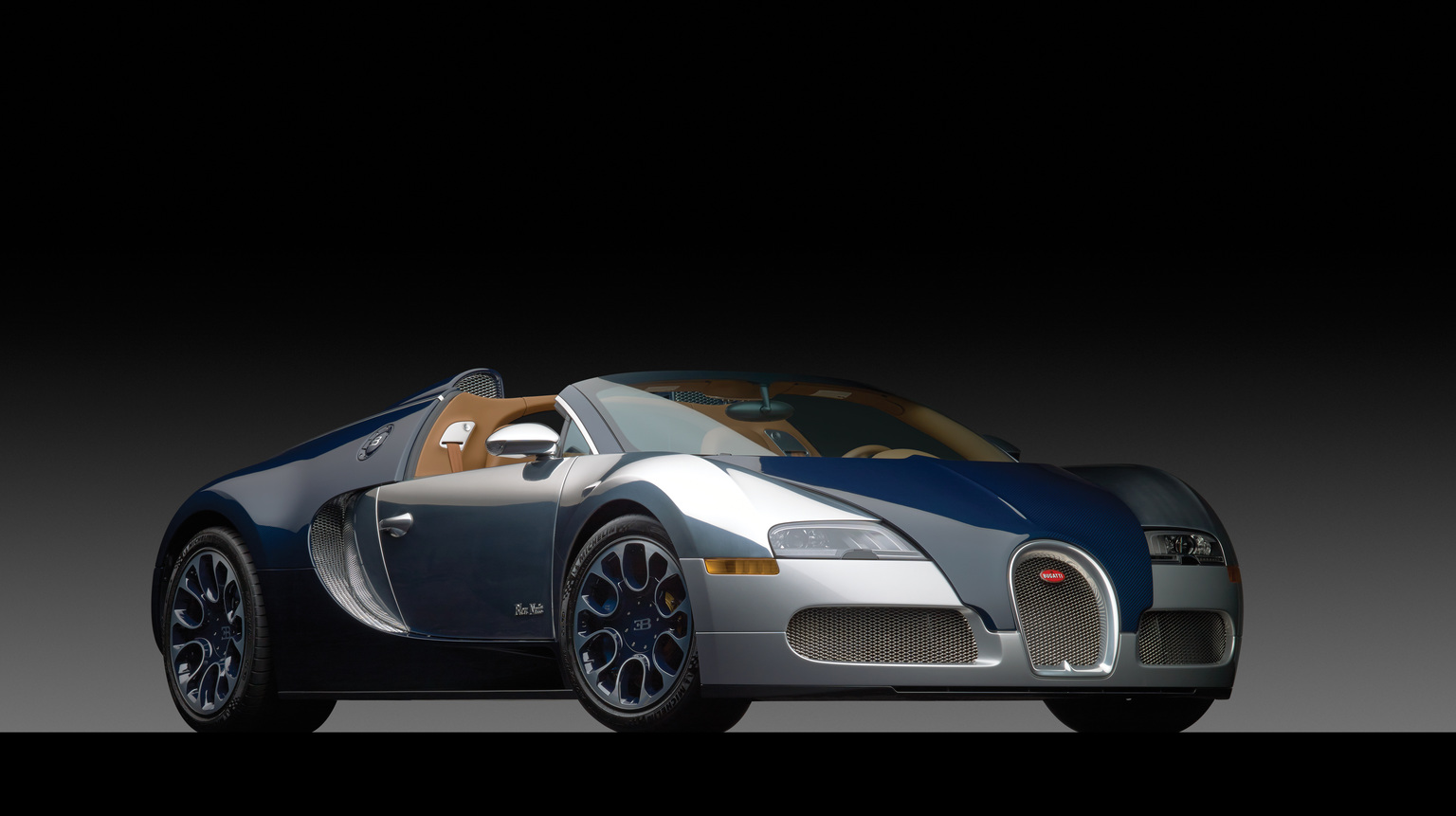 2011 Bugatti Veyron 16.4 Grand Sport Bleu Nuit – sold for $2,310,000 2011 Bugatti Veyron 16.4 Grand Sport Bleu Nuit chassis VF9SK2C24BM795010. The most important performance car of modern times. A one-off "Blue Night" iteration. Stunning blue carbon fiber and complementing polished aluminum. Single ownership and very limited mileage.
Auction Source: RM's Art of the Automobile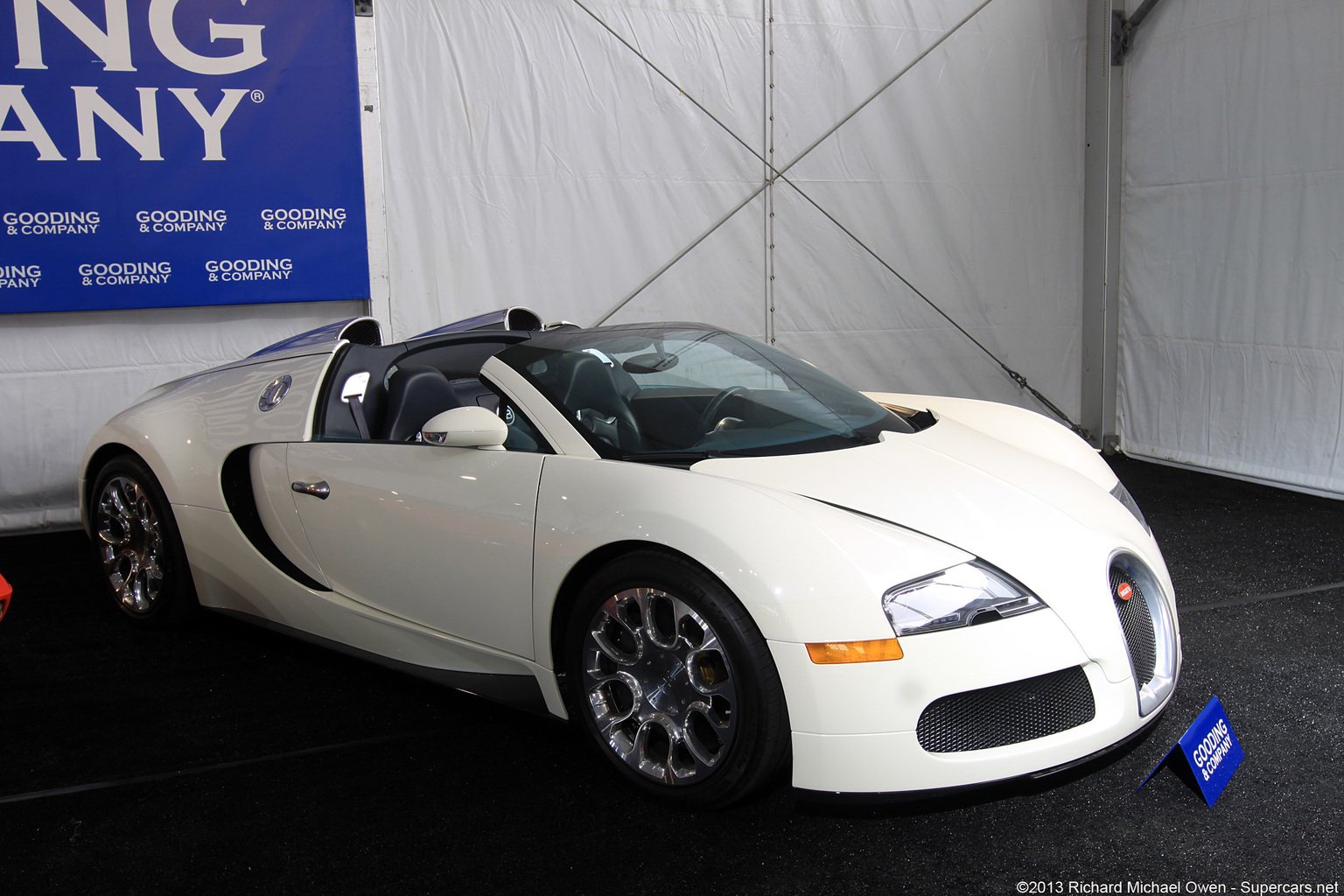 2010 Bugatti Veyron Grand Sport VF9SK2C28AM795302 – sold for $1,155,000 Open-Top Variant of the Celebrated Veyron. One of Fewer than 150 Examples Built. Hand-Built 1,001 HP W-16 Engine. Single Ownership from New. Breathtaking Performance Packaged in Luxury. Thrilling Open-Air Version of Bugatti's Supercar.
Auction Source: Gooding & Company's 10th Anniversary 2013 Pebble Beach Auction