2009 Ferrari P540 Superfast Aperta
The first shake-down has been held at Fiorano of a very special one-off, the P540 Superfast Aperta, built for an American client. The car, the second in a new Special Projects programme created by Ferrari to meet requests from the most discerning clients and collectors to create truly unique models, is based on the 599 GTB Fiorano and was inspired by a Carrozzeria Fantuzzi-designed Ferrari built specifically for the 1968 Fellini film, Toby Dammit, itself inspired by one of the tales of Edgar Allan Poe.
The P540 Superfast Aperta's proud new owner, Edward Walson, son of John Walson, the inventor of cable TV, approached Ferrari in 2008 to produce a modern reinterpretation of the gold-coloured car in the film. "I had always dreamed of designing sports cars," Walson explains, "and when I saw this film the decision came of its own accord: one day I would have 'my' Ferrari."
In accordance with the Special Project's approach to producing such individual one-offs, the P540 Superfast Aperta respects all existing international safety and homologation requirements and is thus road legal. The car was designed by Pininfarina and built in Maranello, and the client was directly involved in each stage of its development.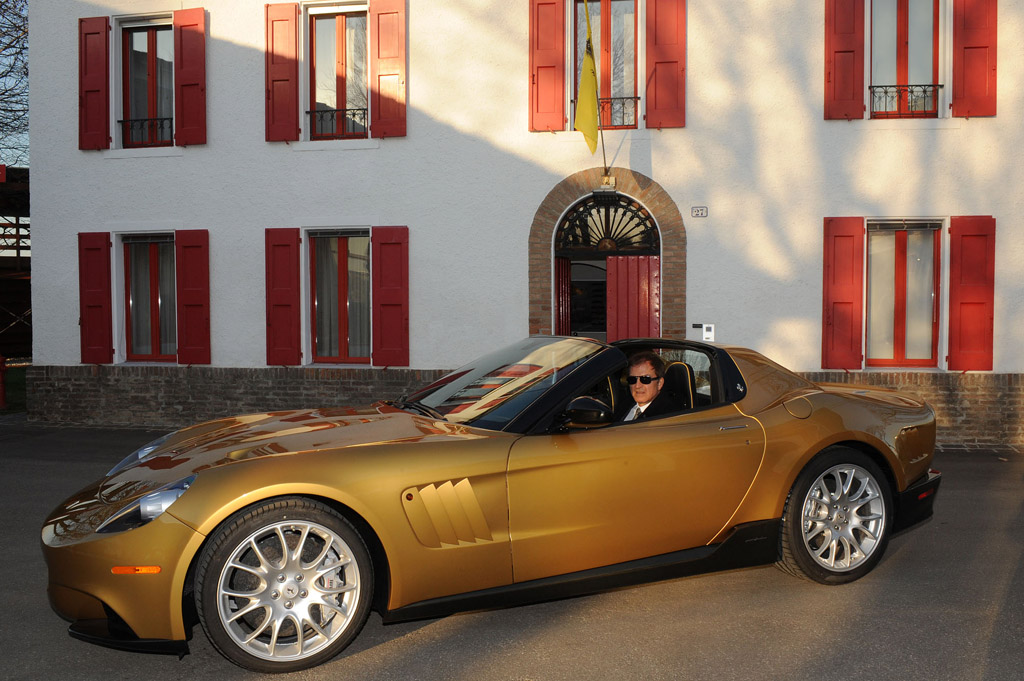 As the 599 GTB Fiorano donor car is a coupé, considerable effort went into strengthening the chassis by using finite element analysis in development and the increase in weight was kept down to just 20 kg by employing carbon-fibre extensively. From the initial sketches to the final, road-legal car took just 14 months.
As the client took delivery of the car at Fiorano his excitement was understandable: "This is the most special Christmas present of my life."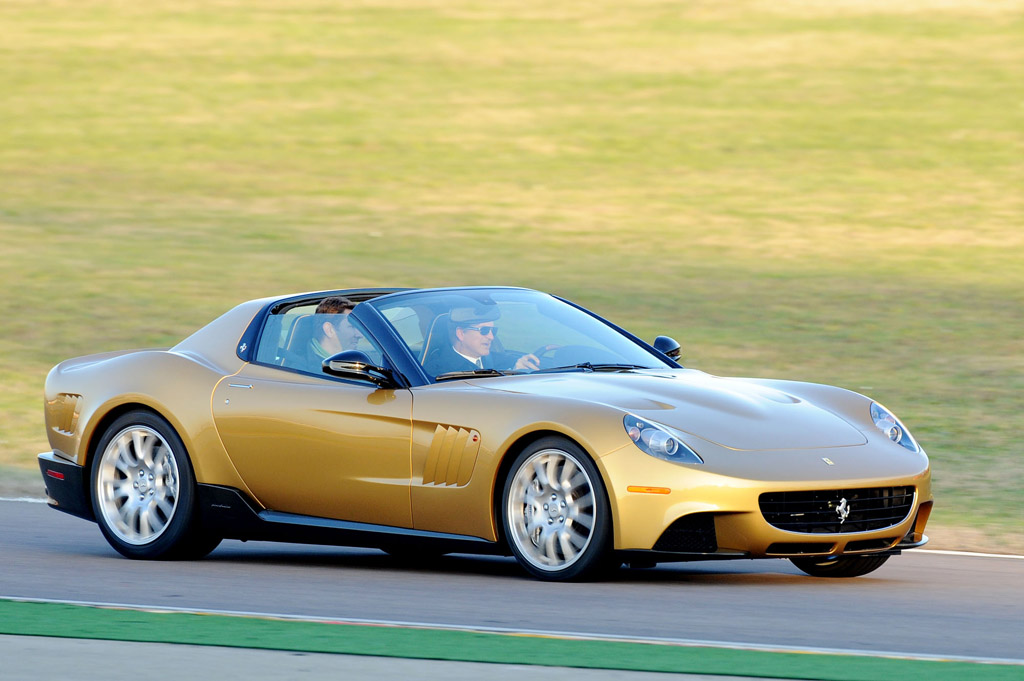 This special car's colour was inspired by the film "Toby Dammit", one of the three episodes of the film "Histoires Extraordinaires" made in 1968 based on stories by Edgar Allan Poe. "Toby Dammit", the third of the three episodes, directed by Federico Fellini, with Terence Stamp Salvo Randone and Milena Vukotic, based on the story "Never Bet The Devil Your Head".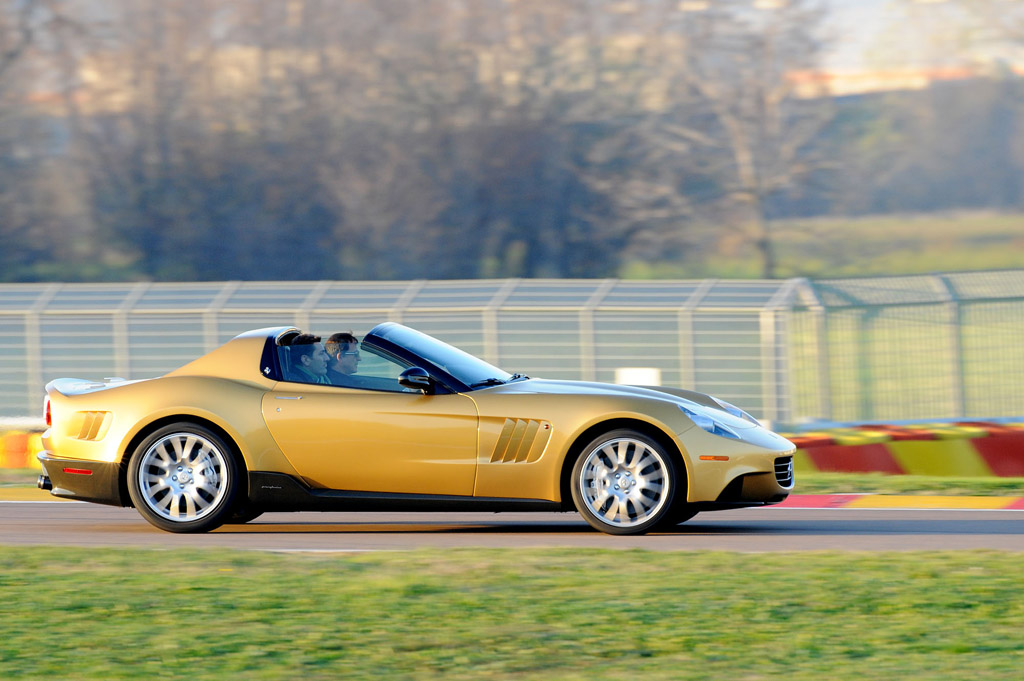 In Detail
| | |
| --- | --- |
| | |
| type | Limited Production Car |
| built at | Modena, Italy |
| production | 1 |
| engine | 65° V12 |
| position | Front Longitudinal |
| aspiration | Natural |
| block material | Aluminum |
| valvetrain | DOHC, 4 Valves per Cyl |
| displacement | 5999 cc / 366.07999 in³ |
| power | 456 kw / 611.5 bhp @ 7600 rpm |
| specific output | 101.93 bhp per litre |
| torque | 608 nm / 448.39 ft lbs @ 5600 rpm |
| front tires | 245/35 20 |
| rear tires | 305/35 20 |
| wheelbase | 2750 mm / 108.3 in |
| front track | 1690 mm / 66.5 in |
| rear track | 1620 mm / 63.799999 in |
| length | 4731 mm / 186.3 in |
| width | 1954 mm / 76.900002 in |
| height | 1300 mm / 51.200001 in |
| transmission | F1 6-Speed Automatic |
| fuel econ epa | 17.9 L/100 km or 13.14 mpg-us |
Story by Ferrari SpA