2009 FPV GT
Ford Performance Vehicles (FPV) has officially unveiled a selection of its highly anticipated new Falcon-based range, lifting the covers off the latest evolutions of its performance GT sedan, F6 sedan and Super Pursuit Ute.
"Today we have given the public a glimpse of the new era in Australian performance motoring," said Ford Performance Vehicles General Manager Rod Barrett.
"Our new model range offers performance enthusiasts the ultimate in performance engineering, luxury appointments and sports styling."
For the first time, the Ford badge will not appear on an FPV model. The new-look FPV vehicles will feature FPV badges prominently on the centre grille and centre boot lid.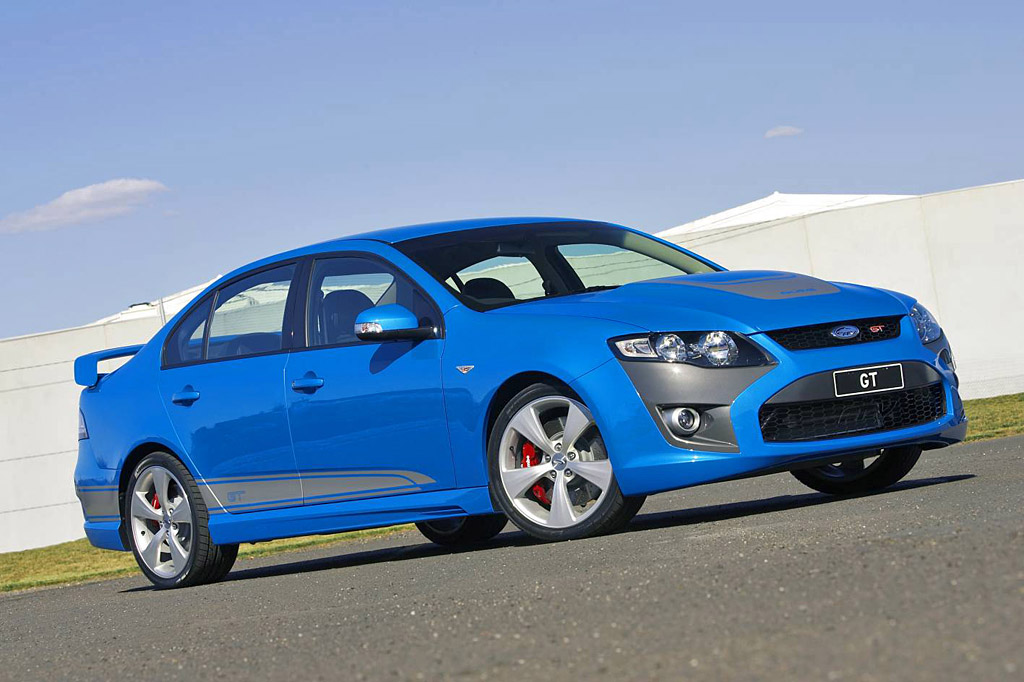 "Featuring the FPV badge on all our new models is a major repositioning for the FPV brand," said Barrett.
"It signifies the maturing of our brand and the evolution of FPV as Ford's performance partner."
As with Ford, FPV has repositioned its high performance sedan and Ute model variants, with eight stunning vehicles divided into the GT series and F6 series families.
"The repositioning of the vehicle line-up has been done for similar reasons to the Ford G Series," said Barrett.
"It is all about growing the brand and attracting new customers. The GT series family continues our strong iconic heritage, while the F6 series family caters to a new segment of performance car enthusiasts who prefer a slick turbo charged six-cylinder to a thundering V8."
The GT series family retains the familiar GT and GT-P sedan nameplates, and introduces the stylish new luxury GT-E sedan.
The bold exterior styling of the new GT and GT-P is highlighted by the trademark unique front grille treatment, rear wing, side striping and V8 bonnet bulge accented with a newly designed hood decal.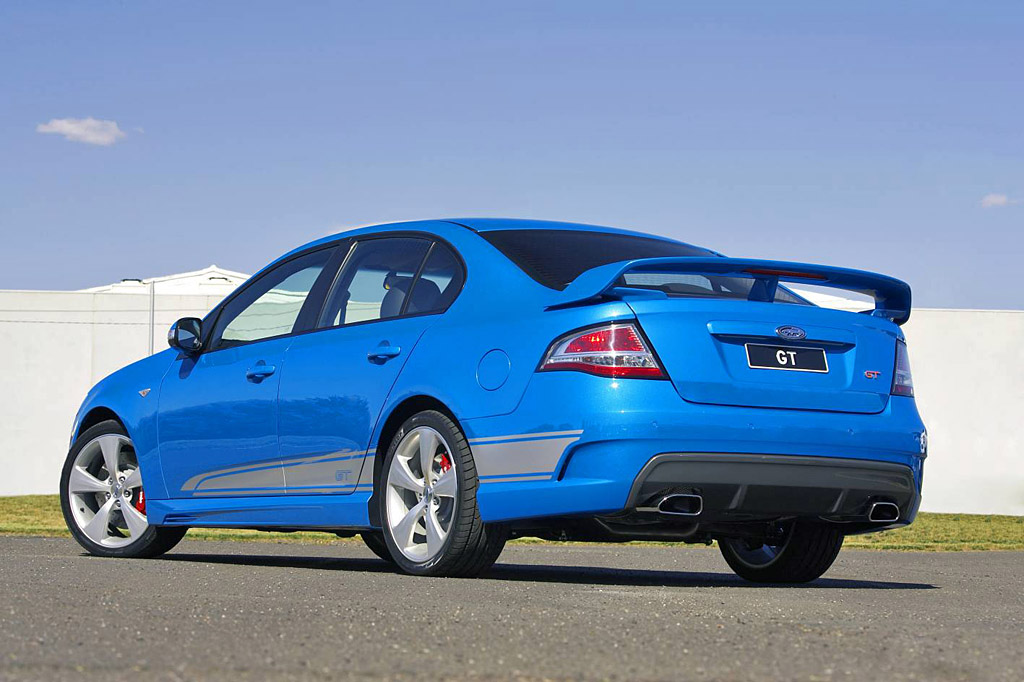 Visually, the new GT-E is distinguished from its V8 siblings by its refined rear lip spoiler, chrome accenting and distinctive GT-E badging.
The GT-E's unique 19 inch alloy wheels are matched by a premium brake package, with 6 piston Brembo brakes now featured as standard.
"The GT-E is a sophisticated luxury performance car that will cater for those buyers that don't want the stripes, wings, and seats offered in the GT-P; however want to retain all the performance attributes of that car," said Barrett.
Story by Ford Motor Company of Australia Limited