2009 Prindiville Murciélago
Prindiville Prestige revives the art of exclusive coachbuilding. Record sales of top-end supercars and luxury limousines over the past few years has been good news for manufacturers, but perhaps less satisfactory for customers seeking exclusivity.
So how do you stand out when all your contemporaries have the same supercar as you? Simple: by commissioning your own bespoke coachwork.
British-based Prindiville Prestige is reviving the traditional art of exclusive coachbuilding and complementing it with modern materials and technologies, allowing clients to create a car that is unique. And to demonstrate its talents in three-dimensional form, Prindiville Prestige has painstakingly handcrafted the 'Murciélago by Prindiville'.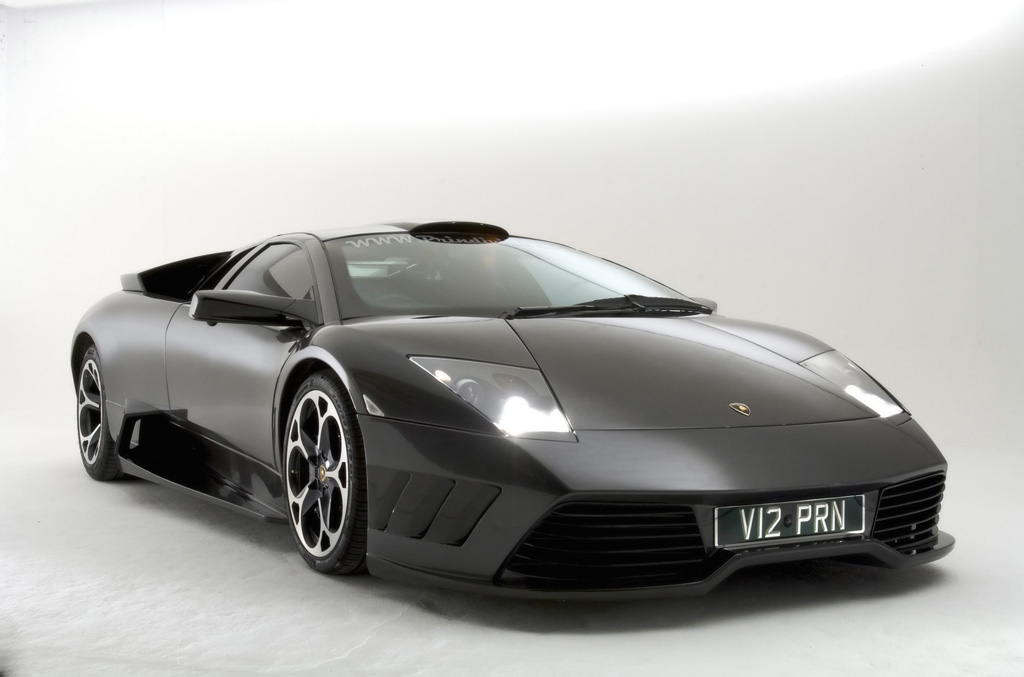 'Murciélago by Prindiville'
Although retaining the central core of the donor Lamborghini, in terms of its bodywork 'Murciélago by Prindiville' shares only the front compartment lid; all the other panels, including the roof, have been replaced and restyled.
There's a bolder, more aggressive front valance, eye-catching sills, a more dynamic rear valance through which exits a specially designed titanium sports exhaust system, 'handle-less' doors with remote electric opening, and a restyled engine bay cover with transparent cooling louvres. All of the body panels are in exquisitely finished carbonfibre.
£10K interior 'jewellery pack' – the price of doing the job properly
'Murciélago by Prindiville' features a bespoke interior, enhanced by the use of rich ostrich hide and precision-milled aluminium accents. There are also 'little touches' that reveal the depth of the company's attention to detail – precision engineered aluminium air vents, for instance.
'The standard plastic air vents aren't worthy of the rest of the interior,' explains company founder, Alex Prindiville, 'so although it was a complex and therefore costly procedure, we decided to manufacture replacements from aluminium. On their own these vents represent a significant proportion of the £10,000 cost of our interior 'jewellery pack', but it's all part of the price of doing the job properly.'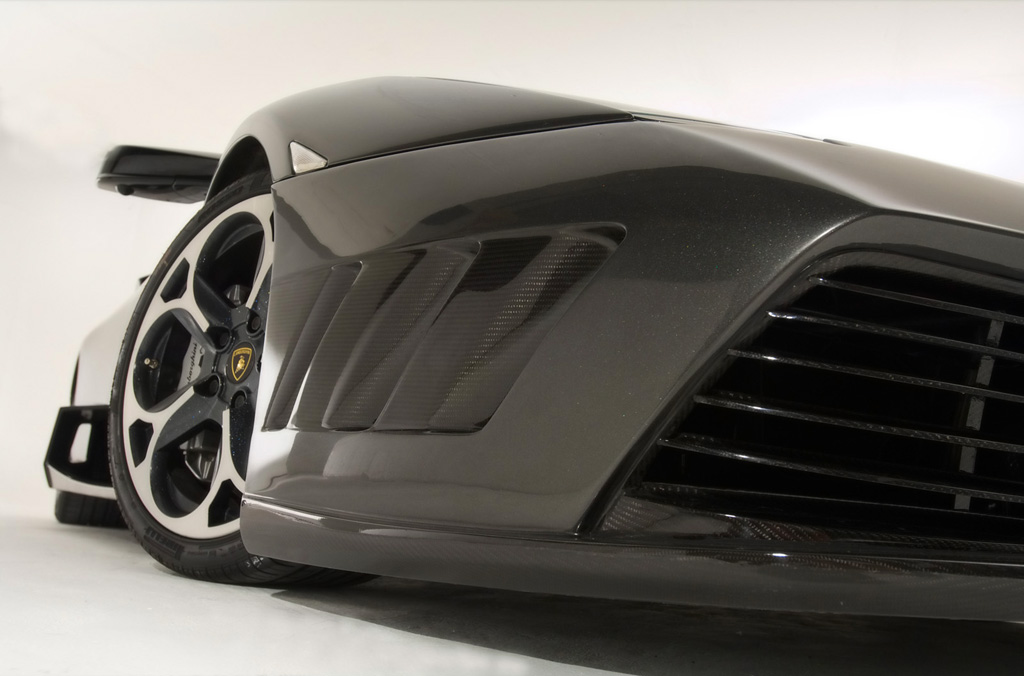 Finishing touches – door mirror cameras
Clients can, of course, specify whatever on-board entertainment and communications systems they desire. An extra that they may wish to consider is the door mirror camera system fitted to the 'Murciélago by Prindiville.' Installed in each of the door mirrors, miniature cameras feed images to a monitor in the cabin, helping owners to protect the sills and alloy wheels of the car when parking next to high kerbs; a rear valance-mounted camera is also part of the system.
Coachbuilding – bringing dreams to life
At the very high end of the car market, exclusivity is crucial. 'And that's where we come in,' explains Alex Prindiville. 'A client can either commission us to generate and execute an idea, or they can engage us in a consultation process where we bring their dream to life.
'Whichever route our clients choose, our skilled engineers and craftsmen then realise the project to the very highest standards. And because every client has different ideas, what we produce for them is truly unique.'
More dreams to come in 2009
Following the recent presentation of the 'Murciélago by Prindiville' at the 2009 Top Marques Monaco motor show, several orders have already been taken. And on the drawing board for later in 2009 is a Ferrari F430 with gullwing doors and rear-hinged complete tail section, akin to that of the fabled F40, as well as a fresh interpretation of the BMW X6, visual enhancements for the Porsche Cayenne, and a road-going Le Mans-style supercar.
As well as furnishing clients with complete cars, Prindiville Prestige is also able to supply individual components either to its own designs or those of a client.
Story by Prindiville Prestige
In Detail
| | |
| --- | --- |
| | |
| type | Professionally Tuned Car |
| released at | 2009 Top Marques Monaco |