2013 Jaguar C-X75 Prototype
Following the highly successful introduction of the C-X75 supercar to the media for test evaluation in June 2013, Jaguar is releasing a behind-the-scenes film of the car's development:C-X75 – A hybrid supercar prototype without equal. Click here to view the film.
The film features contributions from the car's lead programme engineers and reveals the challenges overcome in developing a vehicle with a 220mph top speed but that is also capable of producing less than 89g of CO2 per kilometre and can even run with zero emissions for up to 60km.
When Jaguar unveiled the C-X75 concept in 2010, it was the beginning of a new chapter in innovation and technological advancement that would see the car evolve from a design study to a fully working prototype in just two years.
In that incredibly short timespan, Jaguar and development partner Williams Advanced Engineering have created an all-wheel drive, plug-in parallel hybrid electric vehicle (PHEV) with the world's highest specific power engine and Jaguar's first carbon composite monocoque chassis.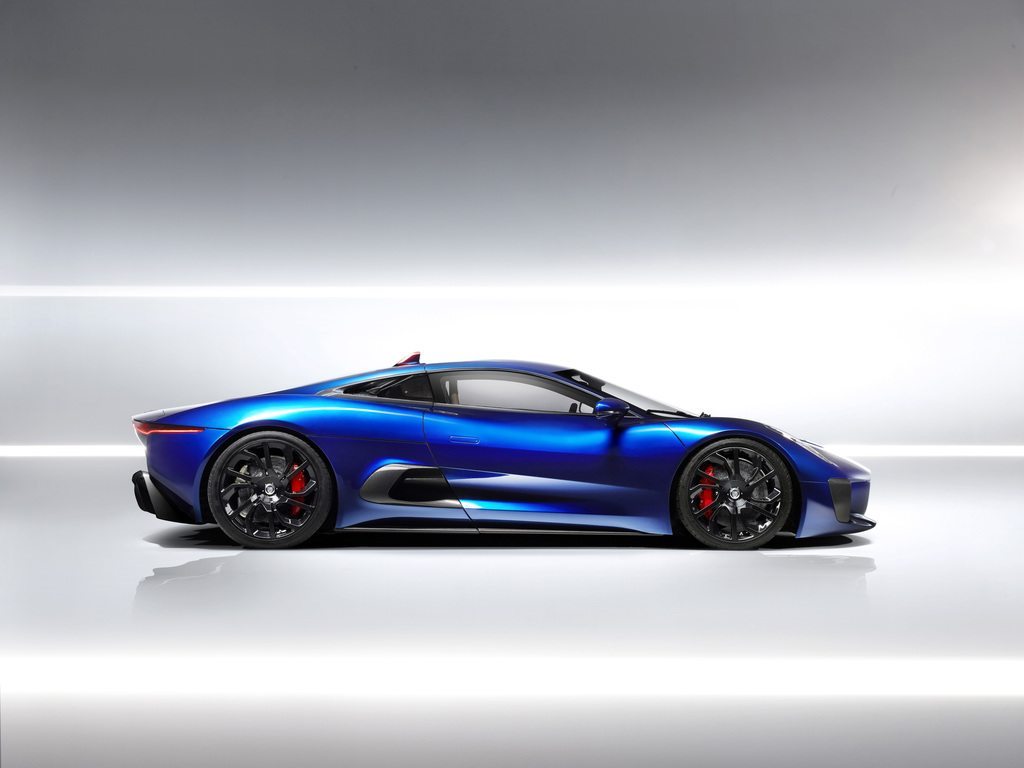 Although the decision was taken in 2012 that as a result of the global economic climate the C-X75 would not enter full production, it was clear that it was a powerful showcase for Jaguar's world-leading expertise in lightweight vehicle construction and the ideal test-bed for the company's innovative research into high-performance, low-emission powertrains.
The great achievements in the development of C-X75 prototypes – including cutting-edge hybrid technologies, carbon composite materials and advanced design solutions pioneered in association with Williams Advanced Engineering – will be utilised in other areas of research and development, innovative future products and next-generation engineering for the Jaguar and Land Rover brands.
See full Jaguar C-X75 Image Gallery
Highest power and torque density
The C-X75 has a combined power output in excess of 850bhp and 1000Nm of torque, thanks to its state-of-the-art, Formula 1-inspired, 1.6-litre dual-boosted (turbocharged and supercharged) four-cylinder powerplant which generates 502bhp at 10,000 rpm.
It is allied to the highest torque and power density electric motors in production, which generate a further 390 horsepower. The battery pack in the C-X75 is the highest continuously rated power PHEV pack in the world, capable of delivering more than 300kW over the full state of the charge window.
The C-X75 can sprint from 0-100mph in less than six seconds, thanks to its advanced 7-speed automated manual transmission that allows gearshifts in under 200 milliseconds. The very first C-X75 prototype exceeded 200mph in testing with ease, and the car has a theoretical maximum velocity of 220mph.
The car's deployable aerofoil and underfloor aerodynamics create more than 200kg of downforce at 200mph, and active systems enhance its high-speed stability.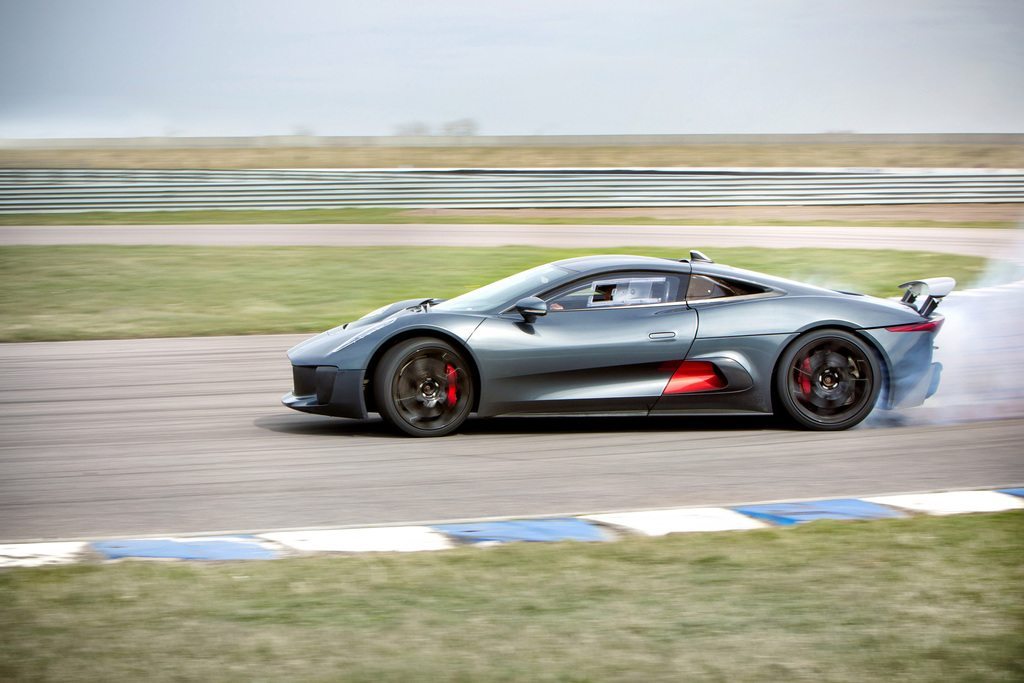 See full Jaguar C-X75 Image Gallery
Ultra low emissions and pure electric mode
Thanks to the most extreme PHEV specification of any mobile battery in development, the C-X75 will also run for 60km in pure electric vehicle mode and its CO2 emissions fall below 89g/km.
The C-X75 project allows Jaguar to stake an even stronger claim as the UK's most significant investor in innovative technology. The results of the C-X75 programme, in particular in advanced powertrain technologies and lightweight composites, demonstrate Jaguar's technical leadership at the very cutting-edge of automotive development and manufacturing.
Jaguar C-X75 Video
See full Jaguar C-X75 Image Gallery
In Detail
| | |
| --- | --- |
| type | Concept / Prototype Car |
| released at | 2013 Goodwood Festival of Speed |
| built at | England |
| body stylist | Ian Callum |
| production | 1 |
| engine | 4 Electric Motors w/Lithium-ion Batteries |
| aspiration | Supercharged |
| displacement | 1600 cc / 97.64 in³ |
| power | 374.3 kw / 502 bhp |
| specific output | 313.75 bhp per litre |
| torque | 1000 nm / 737.6 ft lbs |
| wheelbase | 2725 mm / 107.3 in |
| length | 4647 mm / 183.0 in |
| width | 2020 mm / 79.5 in |
| height | 1204 mm / 47.4 in |
| transmission | Single Speed |
| final drive | 3.1:1 |
| top speed | ~321.80 kph / 200 mph |
| 0 – 100 kph | ~6.0 seconds |
| emission | 89 g/km |
| fuel capacity | 60 litres or 15.84 gal. |