Remember our article on the amazing looking 2017 Viper GTS-R Commemorative Edition ACR we posted a while ago, one of only 100 GTS-R Final Edition ACR units that came with a mere 840 miles on the counter being listed for auction? The bidding on that rare car went up to $230,000, but you might get a second chance of owning one of these amazing Dodge Viper ACR models … well kind of.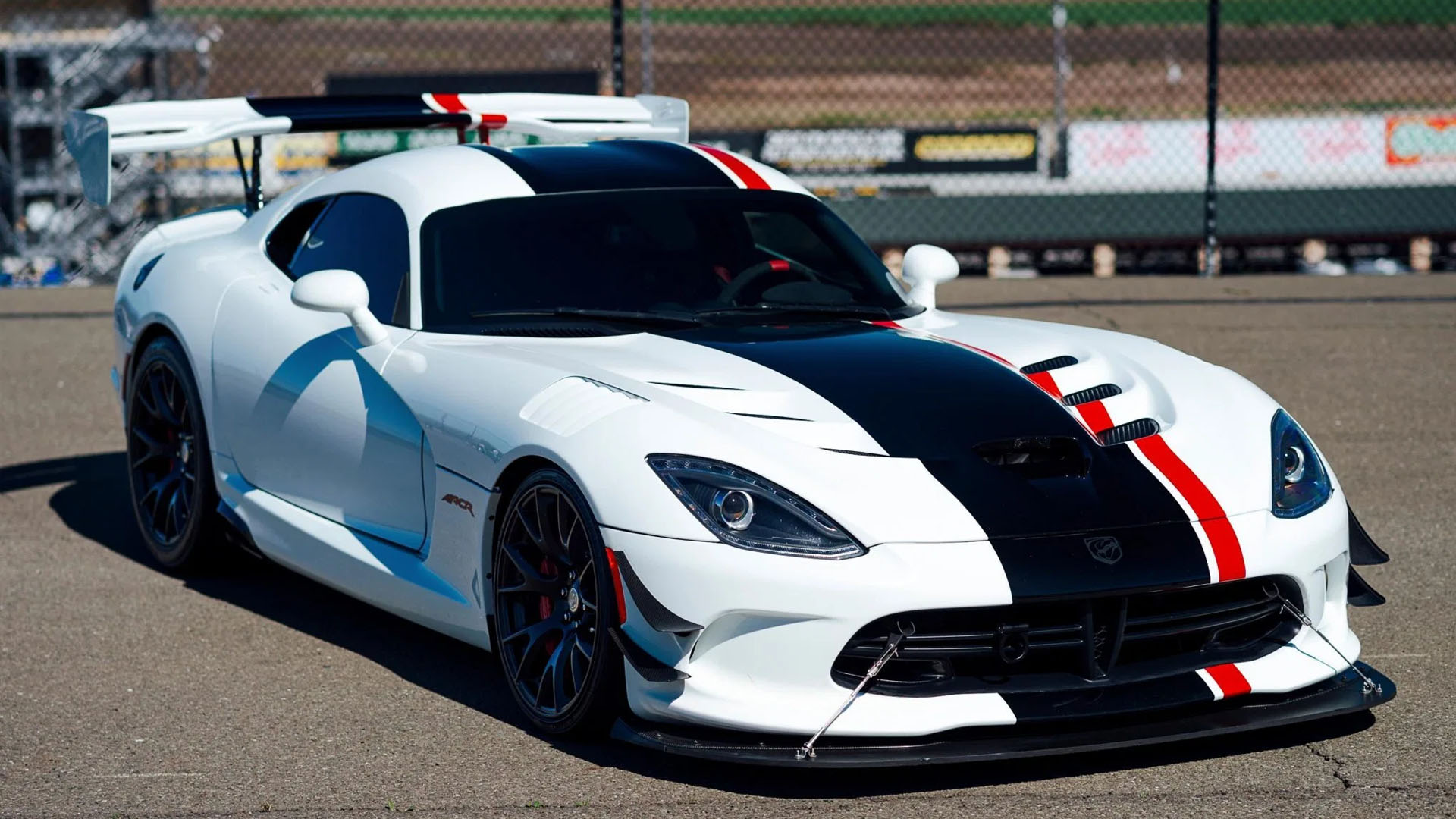 Currently listed at the same BringATrailer auction site, we found a 2016 Dodge Viper ACR that comes with the Extreme Aero Package, granted, it's not a 2017 Final Edition, but it's close, and the best part, the bidding sits at $100,000 with just 3 more days to go, so you might be able to scoop this one up for considerably less than $230,000 … it does come with 10,000 miles on the counter however.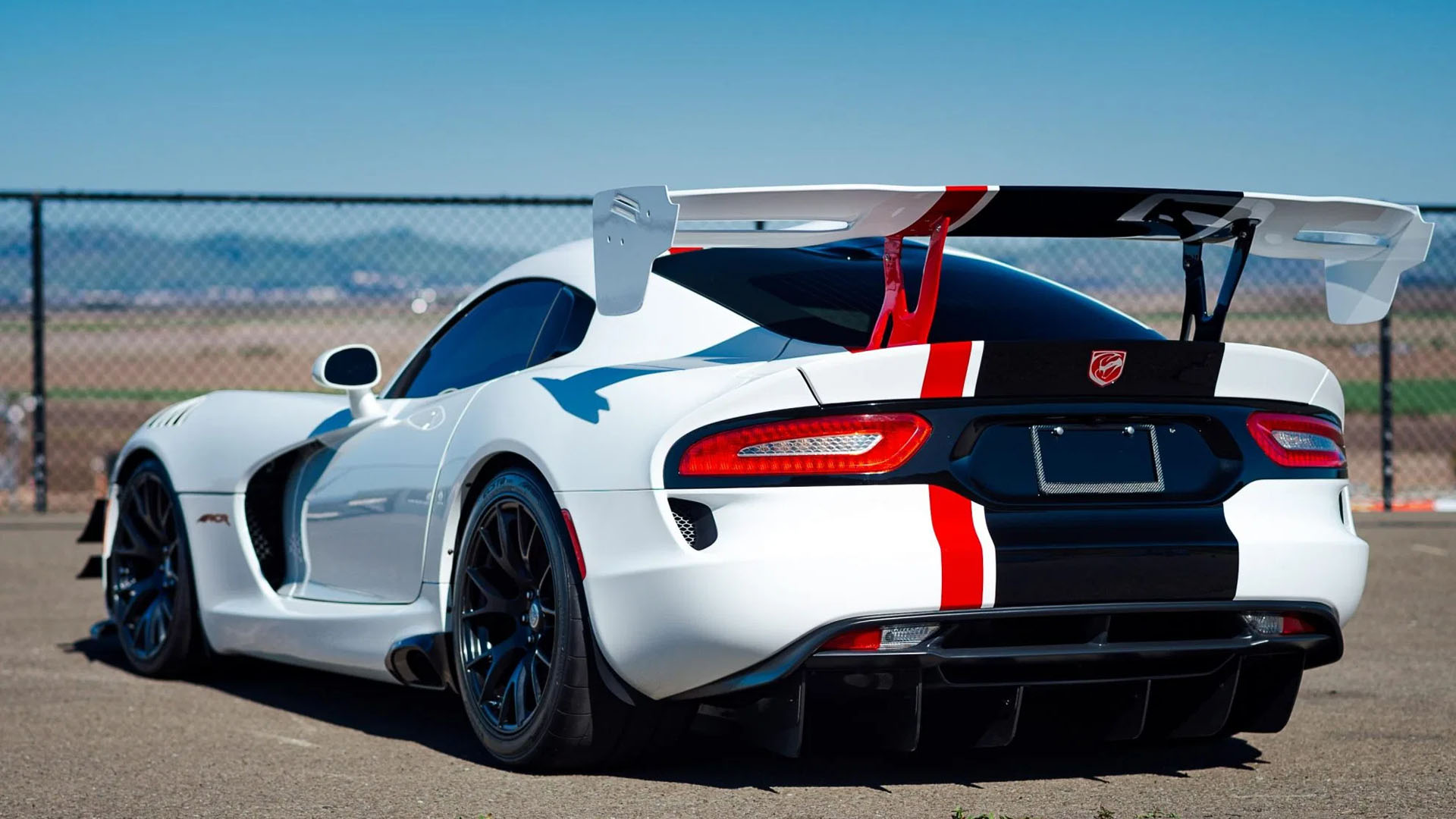 Chassis 1C3BDECZ4GV100303 is finished in the classic Viper White, but it boast some impressive striping, a massive black stripe is accompanied by a thinner red stripe running from the front to the back, all the way up to that massive, towering rear wing, while we get a very low splitter at the front, complete with stabilizing struts and those 'air-cutting' canards on the side of the front bumper.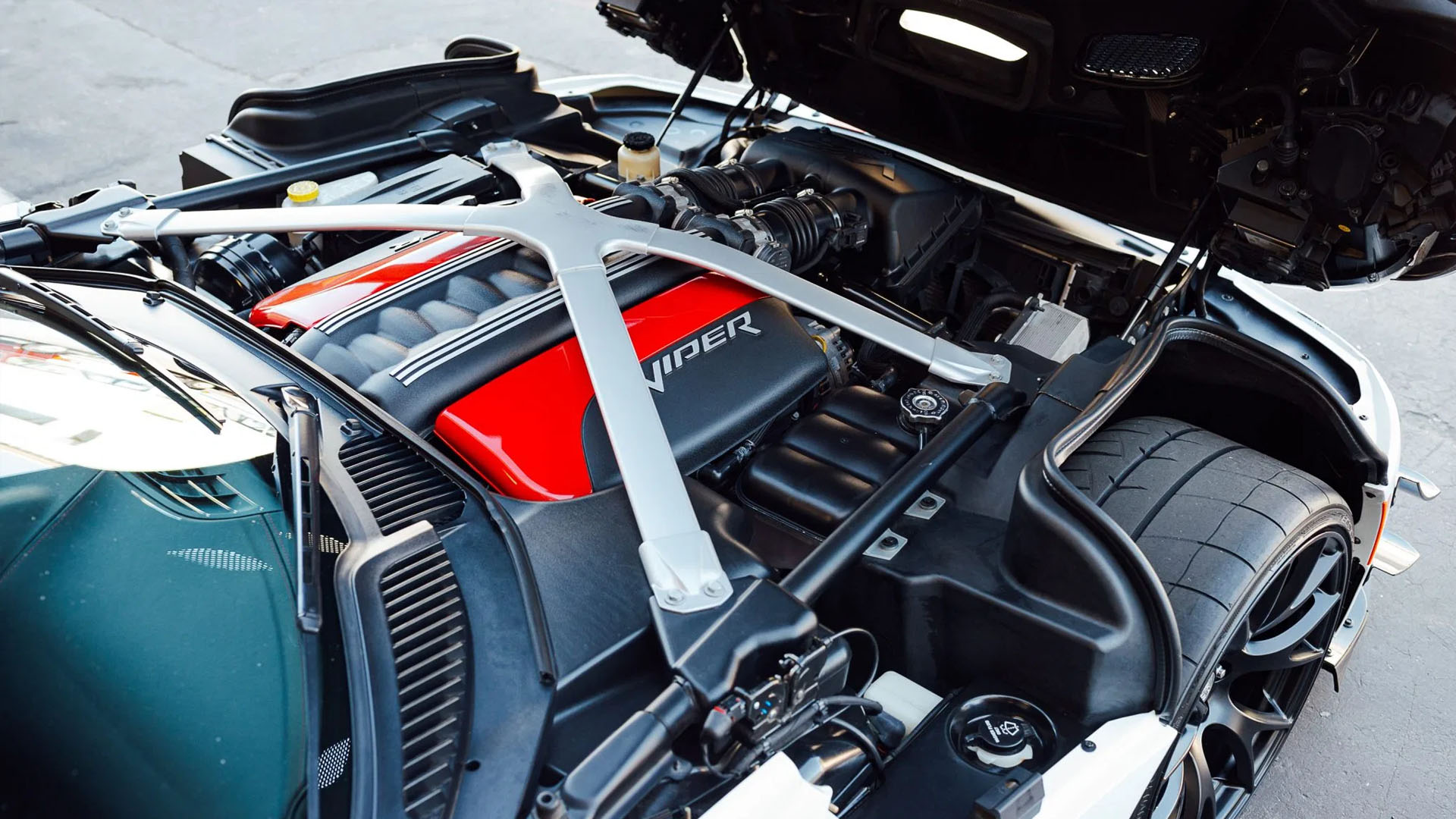 Power comes from the famous 8.4-Liter V10 engine going to the wide rear wheels through a six-speed manual gearbox with limited slip differential, this specific Viper does come with a few upgrades, like a a Belanger Headers exhaust system and a TeamTech six-point harness fitted to the driver seat.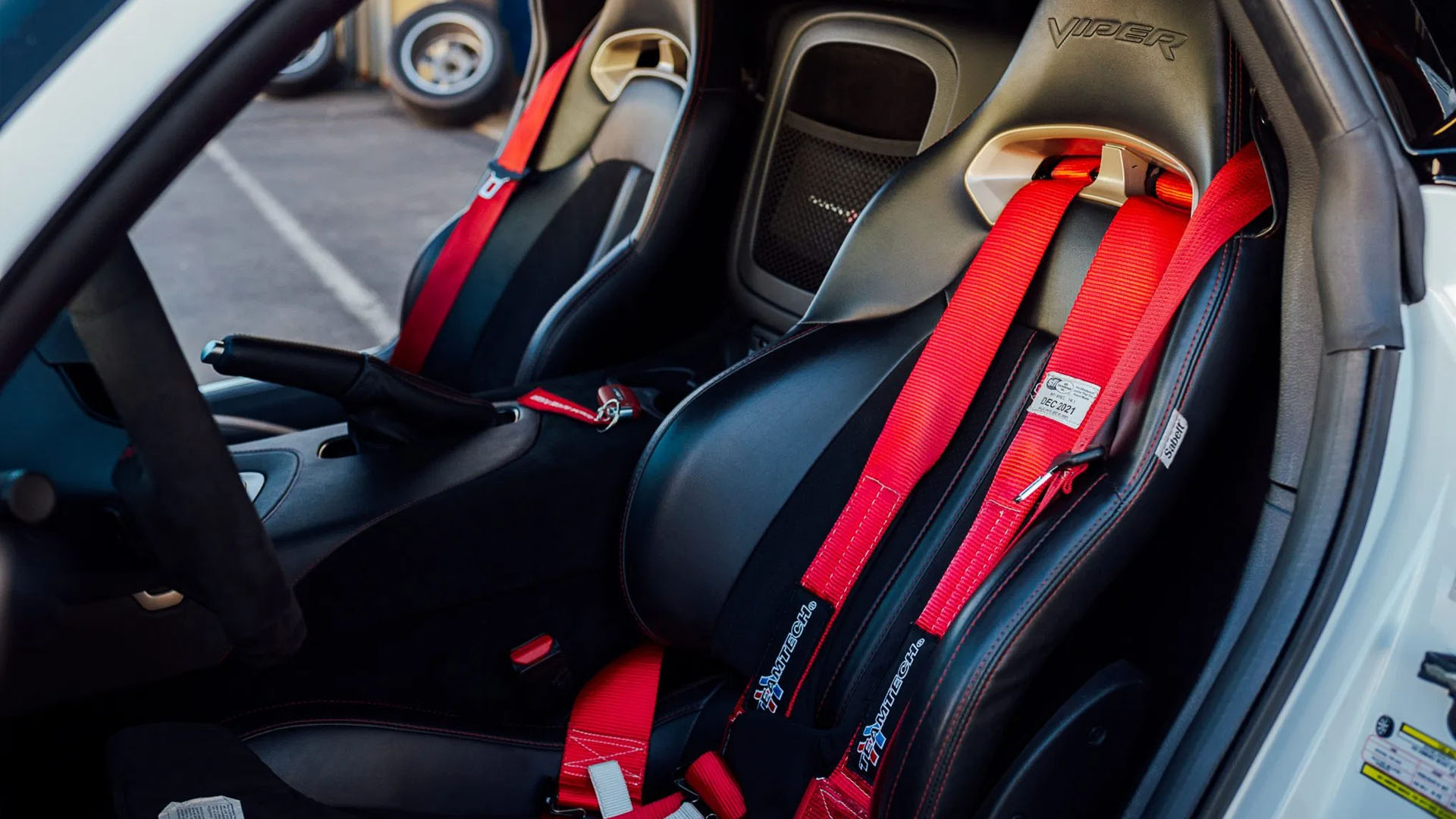 The stunning, gloss black cross-spoke wheels come in 11×19 inch size at the front, and even wider 13×19 inch at the rear, fitted with Kumho Ecsta V720 ACR tires, 295/25 and 355/30 respectively, covering 15.4 inch carbon-ceramic disk brakes with six-piston calipers for the front, and 14.2 inch disks with four-piston calipers  for the rear, naturally an adjustable suspension is standard on the Dodge Viper ACR.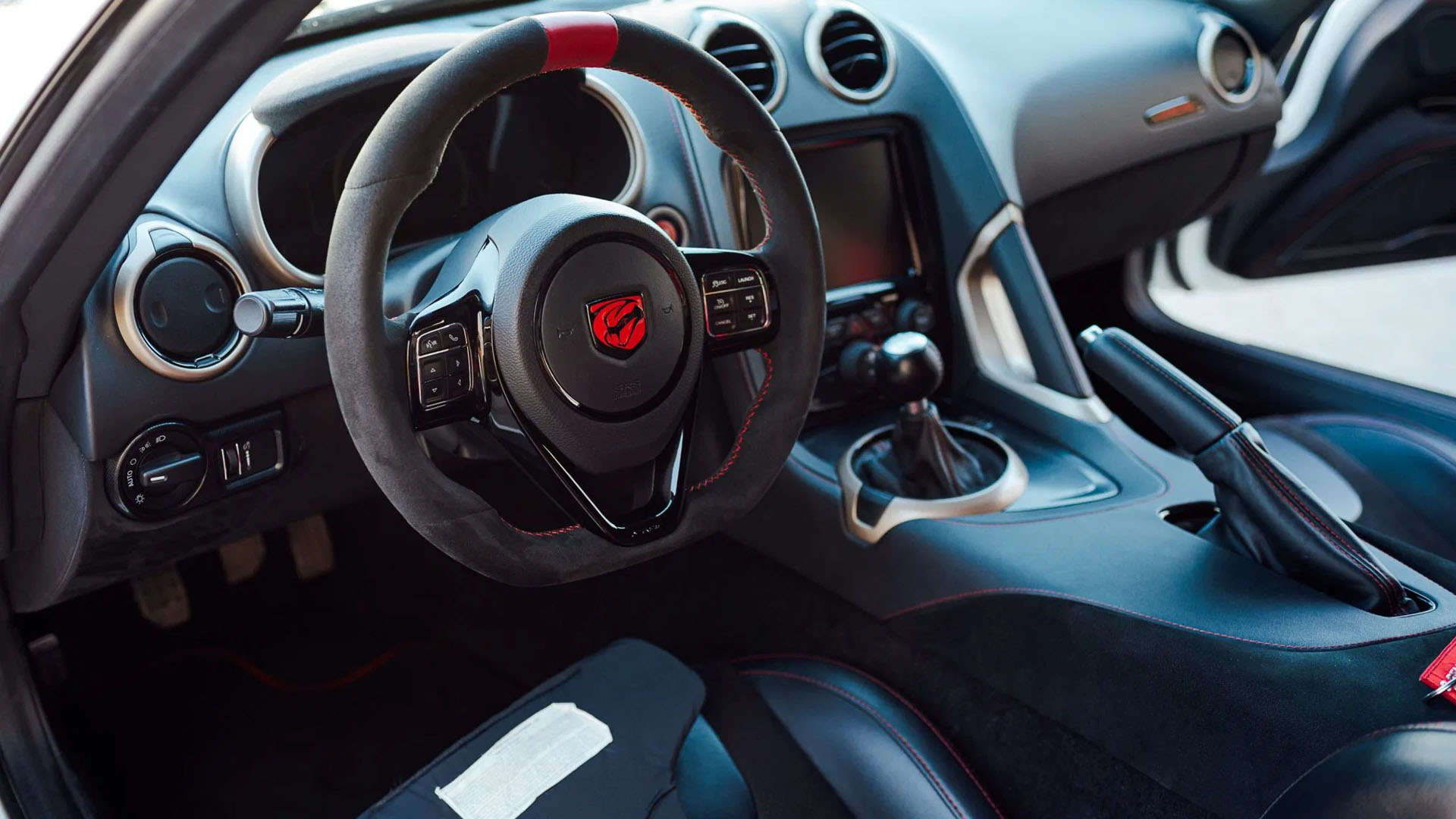 The steering wheel inside this Dodge Viper ACR comes in Alcantara, a material also used for the center part of the seats, contrasting red stitching and smooth black leather complete the cockpit of this supercar with its 645 hp V10 brute up front, keep in mind the Extreme Aero Package back in 2016 was a $6,900 option on this $140,140 beauty, so head over to BringATrailer and put in your bid now if you would like to add this special Dodge Viper ACR Extreme to your garage.