911 Speedster Green-Lighted For Production: Specifications Provided
It wasn't long ago that Porsche unveiled its 911 Speedster Concept in July 2018, during the Goodwood Festival of Speed. This retro-inspired car is based on a 991 chassis, and is a celebration of Porsche's 70th anniversary of producing sports cars, and also serves as a parting gift for the conclusion of the current generation 911.
While we always expected the concept to be green-lighted, Porsche only just released news that it would be officially moving forward a production version in early 2019. Along with this news, Porsche also provided some specifications of the car, which has undergone several changes from the concept version.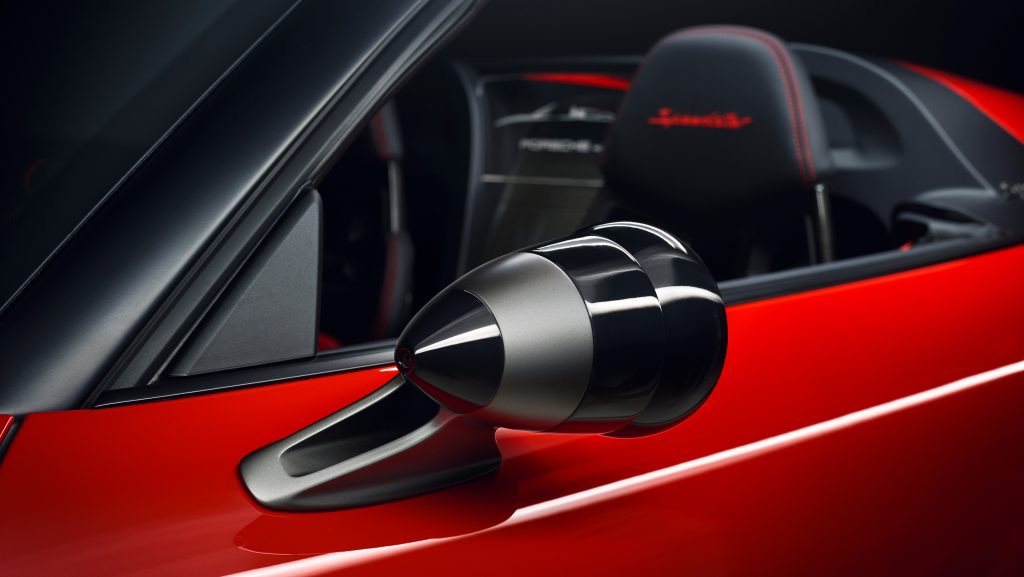 The most notable change would be the new paint color – known as 'Guards Red' – which pays homage to the original 1988 Speedster. The concept car was unveiled in a primarily metallic silver scheme, with only the front bumper and parts of the fenders donned in white – a nod to some of Porsche's older race cars. Some of the other tweaks include new 21-inch center lock alloy wheels, and retro-styled door mirrors and fuel caps finished in dark chrome paint.
Overall, the embodiment of the car is retained from the concept version. This means that the production car will be an open-top without a roof option (hardtop or otherwise), has shortened window frames, a "double bubble" engine cover and plenty of carbon fiber.
The interior is trimmed in "Cognac 356" leather and comes standard with carbon fiber bucket seats. To reduce weight, there is an absence of conveniences such as infotainment, navigation, and air-conditioning.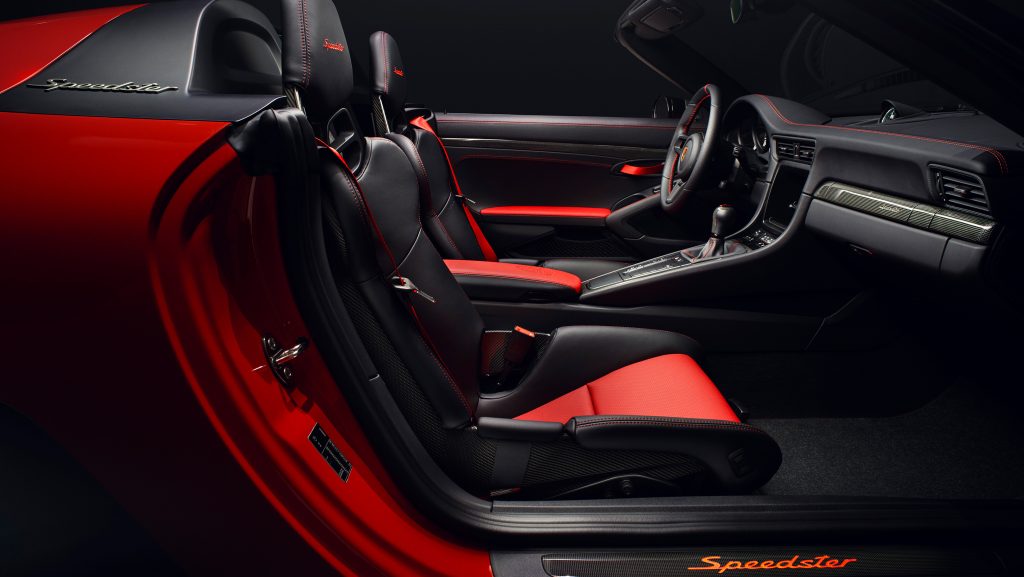 Performance specifications are more tight-lipped, though the production version is expected to use the same engine as seen in the concept – the 4.0L flat-six naturally aspirated engine from the 911 GT3, which produces 500-horsepower. As part of the car's celebration of nostalgic qualities, the engine will be mated to a six-speed manual transmission.
No word either on pricing just yet; but Porsche has announced that only 1,948 units will be produced. As is the case with any limited-edition vehicle Porsche releases, getting your hands on one will be anything but conventional and its exclusivity will ultimately dictate its true price.
Porsche 911 Speedster Gallery