2020 McLaren GT
Introduction
Diversification
McLaren has always been unapologetic in their devotion to producing an exclusive range of sports cars, which cater to a very niche market. Call it what you want – snobbish, prohibitive, cliquish, or what have you – but this hyper-focus is what has propelled the British automaker to produce some of the finest and most definitive automobiles over the years, many of which are from very recent times.
Now, the company is looking to expand their horizons in a fashion that remains inline with their idealization of the highest performance standards. Rest assured – at least for now – that this doesn't mean we'll be seeing any drastic shifts in strategy by McLaren, with GT Global Product Manager Tom Taylor stating "I'll give you as straight an answer as it gets. There is no SUV. We don't have a toolset. It's not in our capability set. Thing is, it would still have to pass the smile test, whether a driver would get out grinning like they would in, say, a 600LT."
"If we can't make the world's best SUV, why the hell would we?" he goes on, reiterating McLaren's no nonsense approach; one which I personally find very charismatic. The reassurance that a McLaren will always be a McLaren, sounds as redundant as it does amazing. Kudos to them for sticking to their guns.
Grand Touring: The McLaren Way
So there's no hint of an SUV, or even anything that could possibly be conceived with four doors or room for a family. But there is instead, the new 2020 McLaren GT. The GT – which stands for 'Grand Tourer' – is the British automaker's first attempt at something other than the raw, unadulterated performance conduits they are known for producing in the past.
Make no mistake about this not being a paradigm shift in the company's philosophy. While the car is certainly going to be relevant and competitive in the segment it is entering, it is by all accounts going to feel very much like the McLarens made before it – and as we have established already, that is a very good thing.
The traditional grand touring car is not shy about the shortcomings it is willing to take on in exchange for luxury and refinement – often heavy and bulky, typically softer driving dynamics. McLaren looks to shatter this preconception, at least with anything to come out of its own factory.
First of all, the car retains the ubiquitous mid-engine layout seen throughout the rest of the McLaren line up. Secondly, it is based on the same exceptional platform used on the 570S – namely its Monocell II-T carbon-fiber chassis. Despite this, McLaren has gone to great lengths to ensure that the GT also creates its own unique identity, with two-thirds of components used on this model also being exclusive to it.
So then questions arise such as, "What makes the McLaren GT a grand tourer in its own right?" and "Can a mid-engined car really be a proper GT?". Subjectively, these have answers of which only time can tell, but there are some objective design principles which will surely influence this outcome.
Unconventional for a McLaren and for a mid-engined car respectively, are it's particularly luxurious interior and over 20 cu. ft. of storage space. In spite of its supposed layout handicap, the McLaren GT is not outdone by the likes of Aston Martin with regards to the latter, with plenty of room for bags, skis and a week's worth of luggage. The new infotainment system also helps to facilitate a comfortable cross-country cruising experience.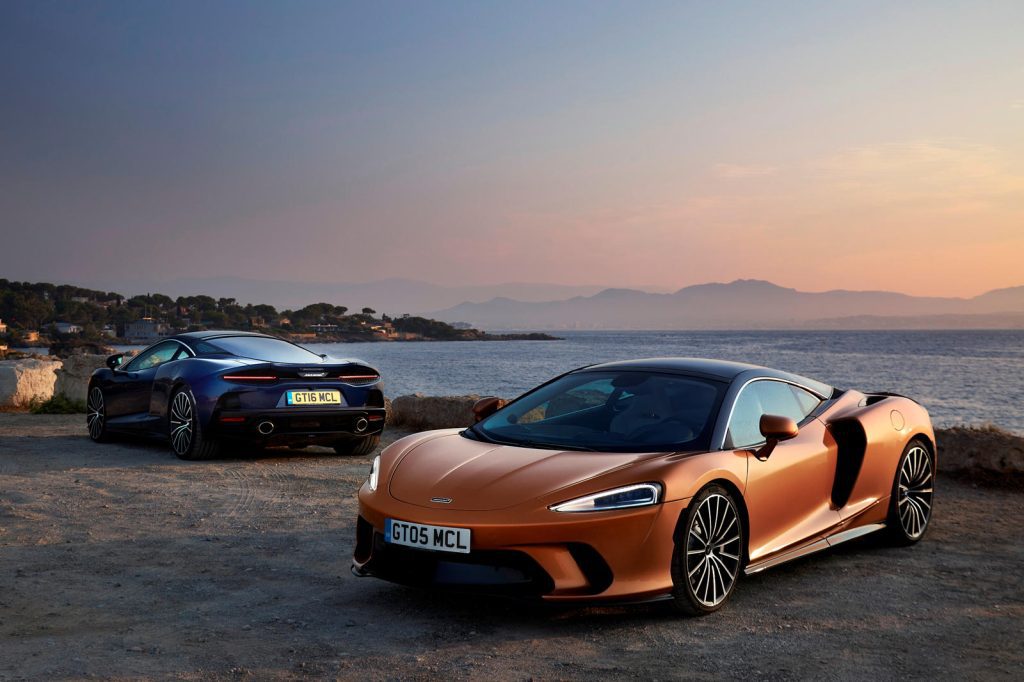 The McLaren GT
"GT customers want a car that is more understated, more elegant, more subtle," says Taylor, having established what the McLaren GT is, and what it has set out to achieve. While its silhouette remains undeniably McLaren, the GT takes on a more mature persona by showcasing a notably low-key front fascia with streamlined headlights, instead of the busy and dramatic visuals we are used to seeing from McLaren.
There is also a current status quo with grand tourers these days, and I'm speaking mostly of the gimmicky amount of cargo space in the typical GT car. Many of the manufacturers tout being able to fit a menage of items in the cargo, but typically leave out how awkward and uncomfortable doing so will be. Yes, it all fits, but not in a practical sense. McLaren looks to address that to some degree, even managing to do so while keeping the layout in a mid-engine guise.
Overall, it will be interesting to see how McLaren's first foray into new territory will play out. There are bound to be some uncertainties. Will the McLaren GT be a compromise of the driving dynamics and overall essence that we have come to know and love about the company? Has the pursuit of luxury and practicality become an alienating, or attractive factor, for the new customer base McLaren is targeting?  
What we do know for sure, is that McLaren was never one to follow the norms set out by the establishment. The McLaren GT continues to embody this notion, and the British automaker's remarkable track record speaks for itself. Knowing this, I can't see why the GT won't be a success, if not a disruptor, in the industry. 
Engine & Performance
Meticulously positioned beneath the cargo hold is the The McLaren GT's 4.0L twin-turbocharged V8 engine, dubbed the M840TE. Based on the 3.8L unit found in the 570, this power plant produces a grand-tourer-approved 612-horsepower and 465 lb-ft of torque. Mated to the engine is a 7-speed dual-clutch transmission which delivers power to the rear-driven wheels.
While the relatively smaller turbos employed for this set up are susceptible to a bit of turbo lag and aren't going to deliver the same top end thrust that other McLarens like the 720S and 600LT do, the GT does shine in the midrange – characteristically appropriate for the grand tourer. With launch control engaged, McLaren claims that the GT will complete the 0-60 mph sprint in just 3.1 seconds – three tenths faster than their own pseudo grand tourer 570GT – and is capable of reaching a top speed of 203 mph.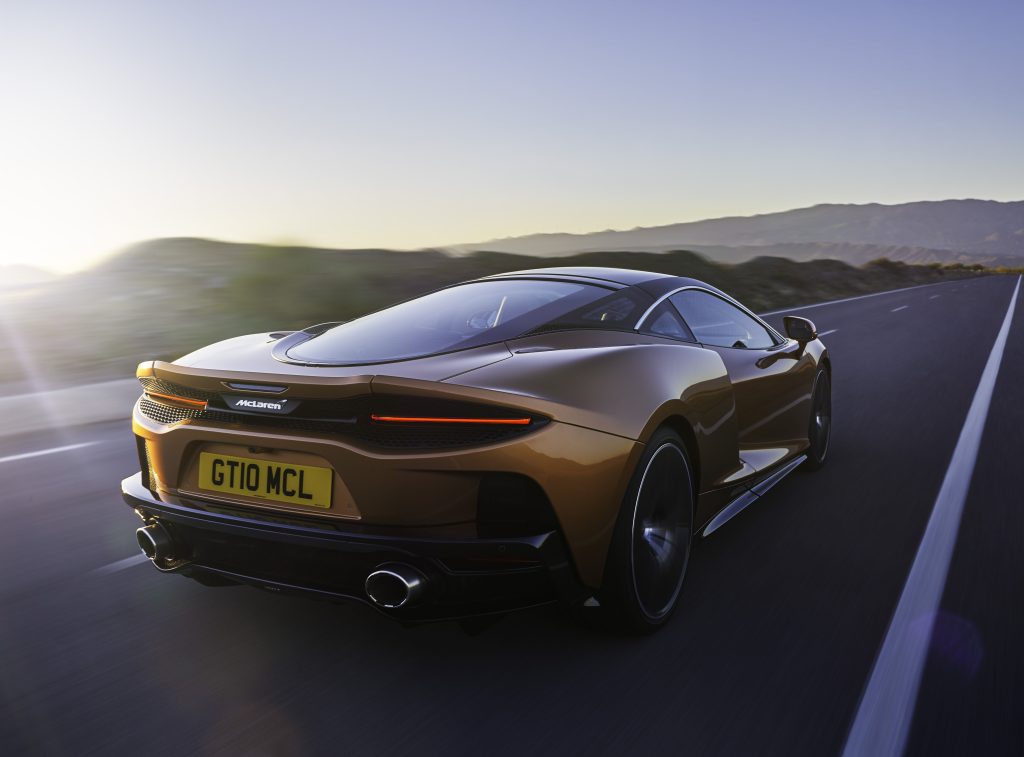 The dual-clutch gearbox while in automatic mode, does its job of doing the work for you; though shifts can feel sluggish and clunky as the transmission quickly rows through the gears at the lowest rpms allowable by the system. However, switching to manual mode does seem to transform the car's behavior, allowing the driver to shift at more optimal (fun) ranges in the power band using the steering-wheel-mounted paddle shifters. Throttle response improves and the dual clutch transmission changes gears with lightning-quick precision.
Fuel economy is rated at 15/21/17 (city/highway/combined) mpg, with a range of around 400 miles with a full tank of gas.
Chassis & Handling
Every McLaren is able to boast a magisterial chassis, and the GT is no exception. The McLaren GT is the beneficiary of a new carbon-fiber structure known as Monocell II-T, which was derived from the 570S chassis. The latter was reimagined with a new carbon rear-upper structure which provides two key benefits for the GT – it allows the engine to sit closer to the ground to lower the center of gravity, while also incorporating 14.8 cu.ft. of cargo space underneath the rear hatch.
The McLaren GT is also able to tack on even more cargo space thanks to another 5.3 cu.ft. in the front trunk. On paper, the over 20 cu.ft. of cargo room is objectively impressive – and even more than some of its front-engined competitors – although it should be noted that some of the contours and shapes of these spaces mean that the overall figure is not entirely sensible. Regardless, a set of golf clubs, skis and luggage for a short trip will all fit, McLaren reassures us.
The new Proactive Damping Control suspension has been retuned with softer spring rates and anti-roll bars. While the anti-roll bars are not hydraulic as is the case with the 720S, the steering remains so, with all of the aforementioned factoring into an exceptionally refined and comfortable ride. There are 3 driving modes – Comfort, Sport and Track – with each altering the driving dynamics of the GT in a manner implied in their names.
In their concerted efforts to showcase the refinement of the GT, Mclaren has equipped the car with steel brakes rather than the more familiar carbon ceramics. McLaren says that this has allowed them to tune the car to be more optimized for low-speed driving and the everyday, real-world circumstances it will be subjected to.
Nevertheless, the chassis in its entirety provides the GT with remarkable stability and stopping capabilities, even if it may be more prone to brake fade with the absence of the carbon stuff. Good news – carbon ceramic brakes are still available as an option on the McLaren GT. Connecting the chassis to the pavement are a set of uniquely specced Pirelli P-Zero tires.
Overall, the McLaren GT is equipped with an arsenal that will provide a driving experience unlike any other grand touring car on the market today.
Design, Styling & Interior
The McLaren GT has certainly taken large strides to woo a more, should I say, cultivated clientele, though it still lags behind the more traditional players in the regard of being swanky and ostentatious. As we know for the GT, this is all by McLaren's design, but it will be interesting to see how it is received amongst its competition.
Being mid-engined and all, the McLaren GT is subject to much of the same sentiments as the rest of the British automaker's supercar-exclusive roster. It's not particularly easy to get in and out of, the footwells are narrow and usable space is harder to come by compared to the more plush grand tourers produced by the likes of Aston Martin and Bentley.
Perhaps McLaren's most contentious decision was to preclude the GT from a number of advanced onboard and safety features. Systems that have become part and parcel of a grand touring car's appeal such as adaptive cruise control, adaptive emergency braking, lane-departure warning, blind-spot monitoring, and Matrix LED headlights, are not available as standard-fare or options on the McLaren GT. Other typical grand tourer selling features such as ventilated or massaging seats, are also excluded.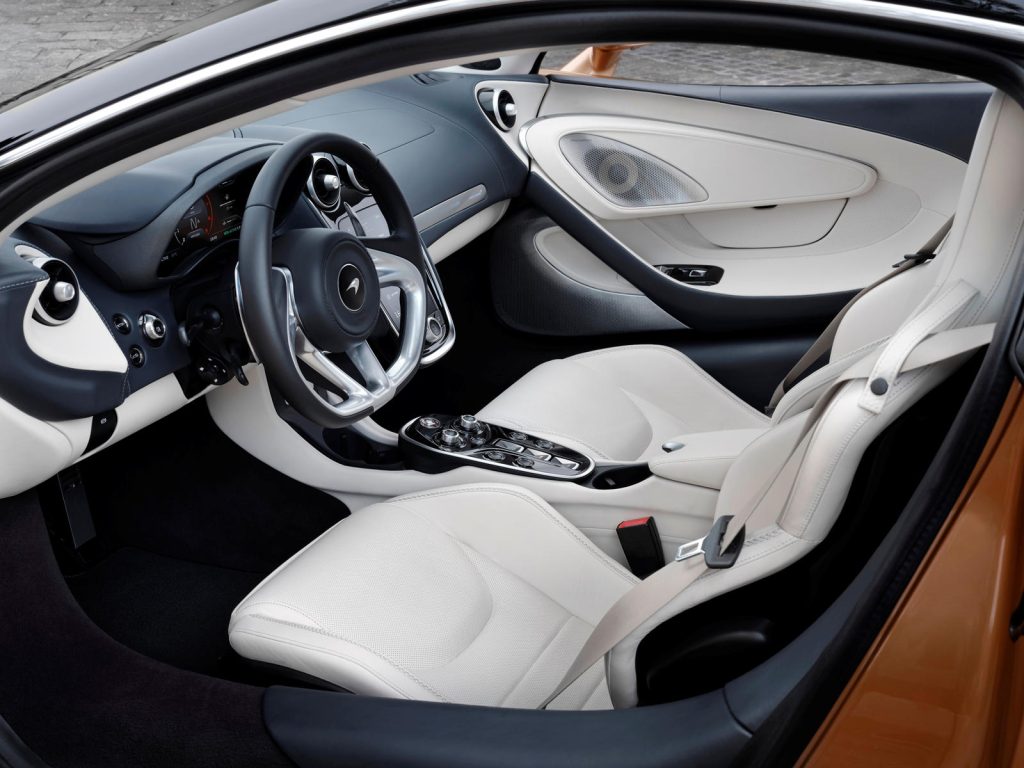 In spite of what appears to be a relatively spartan offering, the cabin still manages to feel luxurious, refined and well thought out. Blind spots are adequately minor thanks to the GT's large windows, while the interior is adorned with high-quality materials throughout. Packages such as the Pioneer and Luxe will add features such as power-heated seats, ambient interior lighting, and various interior color schemes. The Premium package includes a front-axle lift system, a Bowers & Wilkins stereo and a number of other luxury car fixings.
Back we go to the cargo room now. As stated before, while the advertised total cu.ft. of storage space is better than any other GT on the market, fully accessing all of it presents a challenge. Squeezing large items into some of the more oddly shaped crevices will prove to be cumbersome, while smaller objects may fly out of from cargo in spite of nets and tie-down straps. I suggest putting such items in the front boot, while keeping fragile items such as laptops, or an ice cream cake, away from the rear also – some reviewers have experienced items stored there getting hot, from being in close proximity to the engine.
Pricing
In terms of pricing, the 2020 McLaren GT sits somewhere in between McLaren's 570S and 720S series of cars. Starting at $213,195 USD, McLaren is already taking orders for the GT and expects the first examples to be delivered at the end of 2019. Expect options to account for up to an additional $30,000 USD on top, with an inevitable bespoke MSO commission to increase the base price by another 50% or more.
By McLaren standards, many would make the case that the GT is attractively priced considering all that you get, and the British supercar specialist is probably bringing up the strongest argument for this; corporate forecasts see the GT making up 25% of its vehicle sales. 
I can't tell if this is as optimistic and ambitious, as it is calculated and pragmatic, but time will tell which side the scales tip towards. What we do know for sure is that the McLaren GT will have to attract a new customer base in order to achieve this feat. Its position within the line up may even prove to be enough to entice existing McLaren customers who are looking to trade-in or supplement their stables with a more comfortable alternative.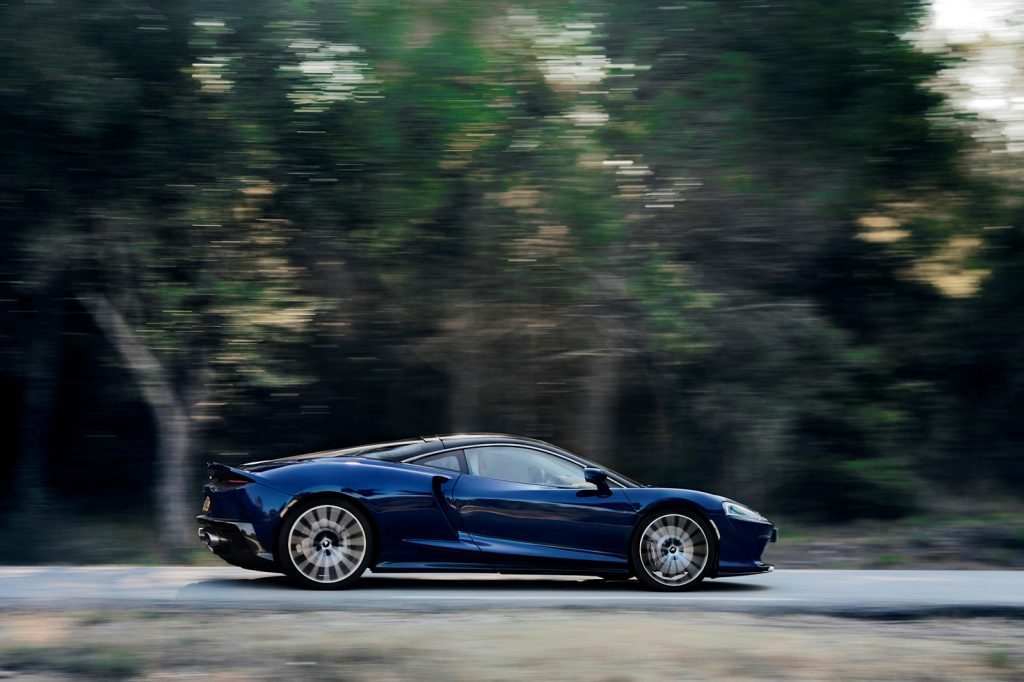 Specifications Summary
Technical Specifications
Engine configuration
M840TE engine, 4.0-litre twin-turbo V8, 3,994cc
Drivetrain layout
Longitudinal mid-engined, RWD
Power PS (bhp/kW) @ rpm
620 (612/456) @ 7,500rpm
Torque Nm (lb ft) @ rpm
630 (465) @ 5,500-6,500rpm
Transmission
7 Speed+reverse SSG. Comfort, Sport and Track modes
Steering
Electro-hydraulic; power-assisted
Chassis
Carbon fibre MonoCell II-T monocoque, with carbon fibre rear upper structure and aluminium crash structures front and rear
Suspension

Double aluminium wishbone; independent adaptive dampers with Proactive Damping Control.

Comfort, Sport and Track modes

Brakes
Cast iron discs (367mm front; 354mm rear) and calipers (4-piston front & rear); Carbon ceramic discs with forged aluminium calipers optional
Wheels (inches)
Front: 8J x 20; Rear: 10.5J x 21
Tyres
Pirelli P ZERO™ Front: 225/35/R20; Rear: 295/30/R21
Length, mm (inches)
4,683 (184.4)
Wheelbase, mm (inches)
2,675 (105.3)
Height, mm (inches)
1,213 (47.8)
Width, with mirrors, mm (inches)
2,095 (82.5)
Width, mirrors folded, mm (inches)
2,045 (80.5)
Track (to contact patch centre), mm (inches)
Front: 1,671 (65.8); Rear: 1,663 (65.5)
Lightest dry weight, kg (lbs)
1,466 (3,232)
DIN Kerb weight [fluids + 90% fuel], kg (lbs)
1,530 (3,373)
US Curb weight [fluids + 100% fuel] lbs (kg)
3,384 (1,535)
Weight distribution (% Front/Rear)
42.5/57.5
Fuel tank capacity, litres (UK/USA gallons)
72 (15.8/19)
Luggage capacity, litres
570 (Front: 150; Rear: 420)
Performance Data

0-97 km/h (0-60 mph)
3.1 seconds
0-100 km/h (0-62 mph)
3.2 seconds
0-200 km/h (0-124 mph)
9.0 seconds
Maximum speed
326 km/h (203 mph)
200-0 km/h (124mph–0) braking, metres (ft)
127.0 (417)
100–0 km/h (62mph–0) braking, metres (ft)
32.0 (105)

Efficiency

CO2 emissions, g/km WLTP EU (combined)
270
CO2 emissions, g/km NEDC EU (combined)
245
Grand Touring range (at NEDC EU Combined)
666 km (414 miles)
Grand Touring range (at US EPA Highway)
399 miles*

Fuel consumption WLTP EU l/100km/UK MPG

Combined
11.9 l/100 km/23.7 mpg
Low
22.2 l/100 km /12.7 mpg
Medium
11.9 l/100 km /23.7 mpg
High
9.3 l/100 km /30.4 mpg
Extra-high
10.2 l/100 km /27.7 mpg

Fuel consumption NEDC EU l/100km/UK MPG

Urban
14.6 l/100 km/19.4 mpg
Extra Urban
8.7 l/100 km/32.5 mpg
Combined
10.8 l/100 km/26.2 mpg

Fuel consumption, US mpg*

City
15*
Highway
21*
Combined
17*
Pictures & Videos
Images
Videos
McLaren Automotive: Grand Touring will never be the same again. The new superlight McLaren GT defies convention.  We've ripped up the rulebook to create the lightest, quickest accelerating car in its class. A Grand Tourer has never been so light, beautiful and agile.  The new McLaren GT. New rules.
carwow: Introducing the new McLaren GT! It's a super-light and super-fast grand-tourer, armed with a twin-turbocharged V8 engine that can produce 620hp! Mat may have experienced a couple of issues while he was reviewing it, but do you think he'll prefer the McLaren over the Bentley Continental GT and Aston Martin DBS Superleggera? Join him for his latest review and find out!
Carfection: The McLaren GT is unlike the 570S or the 720S or any other McLaren. It's a completely different beast. Drew Stearne took it for a drive in the South of France to see if it's a true Grand Tourer.
Autocar: To find out whether McLaren has pulled off this delicate balancing act we subjected it to the ultimate GT test – driving from the very south of France back to the UK, taking in some of the best driving roads Europe has to offer. Here's how we got on.
Top Gear: This is the McLaren GT, a sporty cruiser to take on the Aston Martin DB11, the Ferrari Portofino, the Porsche 911 Turbo S, the faster and more focused strains of Bentley Continental. Now, let Top Gear Magazine's Jack Rix be your guide to Woking's new 612bhp wafter.
Official Press Release
New McLaren GT: superlight Grand Touring, the McLaren way
15 May 2019
McLaren redefines the rules of Grand Touring with a unique new car for a new McLaren audience
New McLaren GT delivers classic Grand Tourer attributes of competition levels of performance and continent-crossing capability, yet is lighter, faster, more engaging and more usable
The first true McLaren Grand Tourer in the McLaren product family, alongside existing Sports, Super and Ultimate Series
Shares McLaren Speedtail DNA, with beautiful lightweight body and innovative, luxurious, high quality materials throughout
Outstanding ride comfort and segment-leading cabin refinement
Total stowage capacity of 570 litres with rear luggage bay accessed via front-hinged, full-length glazed rear tailgate, available electrically powered; room for bags as well as golf clubs or skis
New infotainment system is McLaren's most sophisticated to date; features industry-standard HERE® navigation mapping and real-time traffic information
New Proactive Damping Control suspension system provides remarkable levels of comfort; combines with hydraulic steering system to deliver renowned McLaren driving dynamics
Braking and steering at lower speeds optimised for everyday ease of use; ride height and ground clearances engineered for urban usability
Carbon fibre structure and aluminium body panels underpin 405PS-per-tonne power-to-weight ratio; new 620PS 4.0-litre twin-turbocharged McLaren V8 with 630Nm and broad, flat torque curve to ensure seamless, relentless acceleration
True supercar performance for the Grand Touring segment: 0-200km/h (124mph) in 9.0 seconds and a top speed of 326km/h (203mph)
The fourth new model introduced in the McLaren Track25 business plan announced last year
Order now for delivery towards the end of 2019; priced from £163,000 (UK)
McLaren Automotive today reveals its unique interpretation of a modern Grand Tourer: the new McLaren GT. Sleek, elegant and muscular, the superlight new GT challenges the conventions of the Grand Tourer category with a compelling blend of beautiful design, high-quality innovative materials, true supercar performance and McLaren driving dynamics and engagement.
"The new McLaren GT combines competition levels of performance with continent-crossing capability, wrapped in a beautiful body and true to McLaren's ethos of designing superlight cars with a clear weight advantage over rivals. Designed for distance, it provides the comfort and space expected of a Grand Tourer, but with a level of agility never experienced before in this segment. In short, this is a car that redefines the notion of a Grand Tourer in a way that only a McLaren could."
Mike Flewitt, Chief Executive Officer, McLaren Automotive
Positioned alongside the established Sports, Super and Ultimate Series families, this is a new McLaren for a new audience and provides an alternative to existing products in an expanding market segment. In re-imagining the spirit of traditional Grand Touring – long-distance driving in comfort, at higher speeds and with room for luggage – McLaren has also redefined the modern GT ownership experience with a car that is lighter, faster and more engaging than existing products in the segment, with greater space, comfort and usability.
Like all McLarens, the new GT has a carbon fibre structure that possesses exceptional strength and rigidity while enabling unparalleled driving dynamics and lightest-in-class kerbweight. At 1,530kg (DIN), the McLaren GT is more than 130kg lighter than its closest core competitor and literally hundreds of kilogrammes less than other cars in the segment. With 620PS from its 4.0-litre, twin-turbocharged V8 engine, the power-to-weight ratio of the superlight new McLaren GT is a remarkable 405PS-per-tonne.
The bespoke MonoCell II-T monocoque – the T denoting 'Touring' – incorporates a carbon fibre rear upper structure that adds minimal weight but allows the creation of a 420-litre luggage area below the front-hinged, full-length glazed tailgate. The tailgate has a soft-close function as standard and can be optioned as electrically powered.
The low height of the engine and positioning of the exhaust system has allowed the volume, shape and usability of the luggage bay to be optimised. A golf bag or two pairs of 185cm skis and boots as well as luggage can be carried with ease, while a further 150 litres of storage at the front means the new McLaren GT can accommodate a total of 570 litres.
The strength of the carbon fibre core structure means that glazed C-pillars and rear-quarter windows can be incorporated into the design, enhancing rearward vision and bringing still more light into an inherently spacious and uncluttered cabin. Dihedral doors swing upwards to expose a wide opening and low sill.
The interior is a cosseting space designed to delight on longer journeys, but with all the essentials for focused, high performance driving; the seating position, location of controls and forward visibility are as important here as they are in any McLaren. The streamlined, electrically adjusted and heated seats, which are unique to the McLaren GT, have been engineered to meet the requirements of Grand Touring, being optimised for long-distance comfort, with the perfect amount of padding and shoulder and back support in combination with superb lateral control.
Technology and modern craftsmanship share equal prominence in the new McLaren GT, with the finest high-quality materials complemented by features such as the most sophisticated McLaren infotainment system to date; hidden-until-lit ambient lighting and the option of an electrochromic glazed panel in lieu of the standard carbon fibre composite gloss black roof, darkening or lightening at the touch of a button. Machined and knurled aluminium switches and controls – including the steering wheel-mounted gearshift paddles – contrast with gloss black surrounds for the infotainment screen, window switches, gear-selection console and air vent housings. A 12-speaker, Bowers & Wilkins premium audio system featuring carbon fibre sub-bass woofers and Kevlar mid-range drive units, is available.
The Nappa leather trim that features as standard can be upgraded to softgrain luxury leather or Alcantara®, depending on which vehicle specification is chosen. Cashmere will become available as an additional choice towards the end of 2019 – the first time that this exclusive material has been used in a production vehicle. SuperFabric® trim for the rear luggage bay is another option, the innovative woven fabric that is infused with a layer of tiny armoured guard plates, providing increased resistance to stains, cuts, nicks and abrasions, as well as being breathable, easy to clean and quick to dry.
The infotainment system developed for the new McLaren GT is the company's most sophisticated to date. Among the fastest-operating in any car, it also features industry-standard HERE® navigation mapping and real-time traffic information. The driver interface operates in a similar way to a smartphone and the seven-inch central touchscreen is used to select from vehicle functions such as satellite navigation, Bluetooth telephony, media streaming and voice activation. DAB digital radio (or Sirius satellite radio in North America) is standard. Heating and ventilation controls are also incorporated into the touchscreen, ensuring ease of use and reducing the overall number of switches and controls. Dual-zone climate control and air conditioning are standard, with the system allowing fully automatic and independent settings for both the driver and passenger.
Ahead of the driver and providing key vehicle information is a 12.3" TFT screen. The instrument graphics are like those seen on aircraft, the aeronautical influences delivering clear, crisp displays that are easy to read. In addition to vehicle speed, gear selection and engine revs, the instrument cluster can also display turn-by-turn navigation, phone calls, chosen audio output and tyre temperatures and pressures. When a reversing camera has been specified, the image behind the vehicle is displayed when reverse gear is selected, which keeps the driver's eyeline as high as possible.
As befits a Grand Tourer, ambient refinement was a priority for the new McLaren GT from the outset. Unique engine mounts that are half the stiffness of those in the track-focused McLaren 600LT help to minimise structure-borne noise, while low-frequency sounds emitting from the carbon fibre structure are reduced rather than amplified into the cabin in the way that they are in the McLaren Senna; in Comfort mode, the new McLaren GT is the most refined McLaren ever.
Creating a new type of McLaren – and the first true Grand Tourer from the brand – saw the McLaren design team embracing the visual history of Grand Touring cars while remaining true to the philosophies that underpin all McLaren design. The long, elegant exterior lines that are widely recognised as Grand Tourer design cues are executed in the new McLaren GT according to the aerodynamic principles that define every McLaren. The muscular rear fenders – another design trait commonplace in Grand Touring history – are an example of the form of every McLaren being true to its function, incorporating here the air intakes for the high-temperature radiators that cool the engine.
At almost 4.7m, the new McLaren is longer than any of the cars in the McLaren Sports or Super Series. The front and rear overhangs extend further than is traditional for McLaren, but the 10-degree approach angle at the front (13-degree with vehicle lift engaged) means the new McLaren GT can cope with the most aggressive traffic calming measures. In combination with underbody clearance of 110mm (130mm with vehicle lift) this ensures the car is eminently usable in all urban situations; not only is it competitive with all rivals, but in 'lift' mode it is the equal of mainstream sedans.
"The new McLaren GT combines McLaren's design philosophies with classic Grand Tourer visual cues. Bold, elegant volumes flow seamlessly from nose to tail, encapsulating the beautifully crafted cabin. The sophisticated, sculpted body expresses both the power of the car and its ability to cosset occupants during long-distance driving. The teardrop shape of the cabin, which stretches back to encompass the rear luggage area, follows the aerodynamic principles inherent in all McLarens, while the muscular rear fenders that form the side intakes for the high-temperature radiators are an example of how we merge both beauty and functionality to create breath-taking authentic designs. The new McLaren GT clearly stands out both as a new type of McLaren and a cutting-edge interpretation of a Grand Tourer for a new era."
Rob Melville, Design Director, McLaren Automotive
The width and stance of the new McLaren GT are emphasised at the front by the signature 'hammerhead line' that runs horizontally across the nose and draws the eye out to the sides of the vehicle. At the rear, an integrated fixed rear wing, large diffuser and substantial exhaust tailpipes are reminders that this is a Grand Tourer with supercar performance.
The source of that performance is a new, 620PS 4.0-litre, twin-turbocharged engine, designated M840TE. Further expanding the family of McLaren V8 engines, it is bespoke to the new McLaren GT and has the immense power and torque and superior exhaust sound quality that are the hallmarks of a true Grand Tourer. Torque of 630Nm is produced between 5,500rpm and 6,500rpm, with more than 95% of this available from 3,000rpm to 7,250rpm. The new engine is mated to a 7-speed SSG transmission to deliver linear, seamless and relentless acceleration.
The performance statistics* speak for themselves: with a launch control function optimising acceleration from a standing start, 0-100km/h (0-62mph) is achieved in 3.2 seconds (0-60mph in 3.1 seconds), 0-200km/h (0-124mph) is dispatched in 9.0 seconds. The maximum speed of the McLaren GT is 326km/h (203mph).
Another defining element of the new McLaren GT – and arguably what will cement its position as the new segment leader – is its dynamic prowess. The suspension, steering and brakes are all bespoke to the car and honed and optimised to provide an outstanding Grand Touring driving experience, with inherent balance, responsiveness and precision yet better ride comfort than any other McLaren.
The suspension is a lightweight aluminium, double wishbone design, paired in the new McLaren GT with hydraulic dampers to deliver Proactive Damping Control. Governed by the most sophisticated iteration yet of the pioneering Optimal Control Theory software algorithm developed for the 720S, the suspension uses inputs from sensors to 'read' the road, interpreting what will likely happen next and reacting predictively in just two milliseconds. Overall, body movement is tailored for occupant comfort and vertical load and contact patch variation are optimised to enhance grip levels, but each of the three active dynamics handling modes – Comfort, Sport and Track – has its own distinct set of parameters to reflect the selected preference, for example, a particularly compliant ride in Comfort mode.
Driving precision and enjoyment is further enhanced in new McLaren GT by hydraulic steering, which uses a single software 'map' across Comfort, Sport and Track modes to deliver optimal feel and response. Reflecting the requirements of the new McLaren GT, it also provides increased assistance at low speeds to aid urban driving and parking, without loss of rewarding feedback at higher speeds.
Just as the steering response more than meets expectations across the wide range of Grand Touring driving styles, so too do the tyres and brakes. McLaren and its technical partner, Pirelli, have developed a bespoke P ZERO™ tyre for the new McLaren GT that meets the demands of high-performance driving and comfort and refinement in equal measure. The 21-inch alloy rear wheels, which are the largest ever fitted to a McLaren, are paired with 20-inch at the front and available in 7- or 15-spoke designs.
The high-performance braking system has also been designed to deliver across the full range of requirements, from precise pedal feel and hard deceleration when driving at higher speeds to usability and comfort at lower speeds or when holding the vehicle in traffic, where less pedal effort is preferable.
"The new McLaren GT delivers the dynamic performance and driving exhilaration expected of a McLaren but is also an exceptionally refined vehicle. We're particularly proud of the Proactive Damping Control suspension, which utilises the next generation of our pioneering Optimal Control Theory to deliver levels of ride comfort that better all previous McLarens. Overall, the breadth of ability demonstrated by the new McLaren GT – especially its everyday usability – is truly remarkable."
Darren Goddard, McLaren GT Vehicle Line Director, McLaren Automotive
The new McLaren GT is available to order now from McLaren retailers worldwide, with customer deliveries commencing towards the end of 2019. UK pricing starts at £163,000 including taxes.
Further information about the new McLaren GT, including detail of the different levels of specification, the range of colours and interior trim choices and the options available – including components developed by McLaren Special Operations – can be found here: cars.mclaren.com/new-mclaren-gt.
Ends
What They Said
Andrew Frankel, Autocar – 4.5/5. "Woking's most user-friendly car to date is still a McLaren first and foremost, and a GT more in name than behaviour"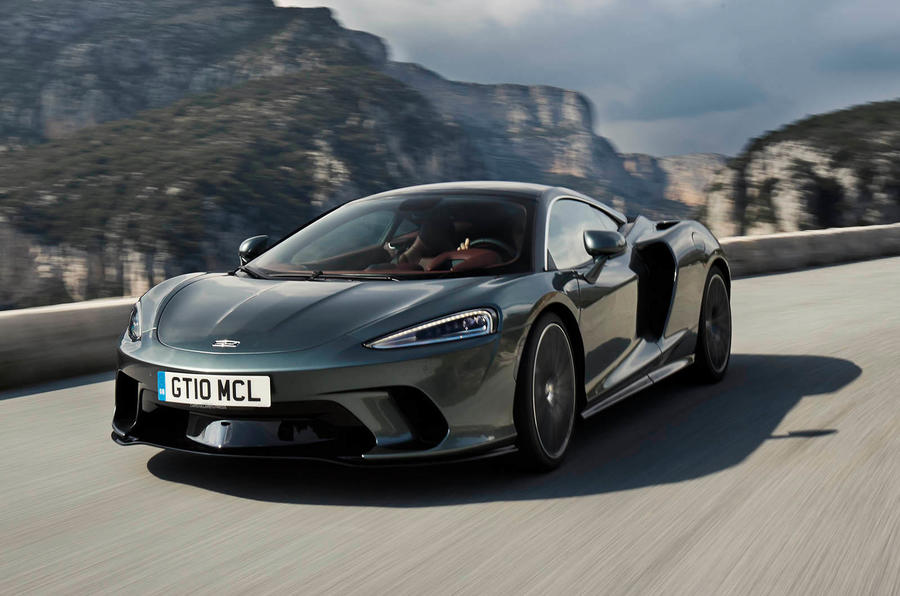 Jethro Bovingdon, Evo – 4.5/5. "Woking muscles-in on Aston Martin's home ground.Is McLaren's first grand tourer just a toned-down supercar, or something more nuanced and special?"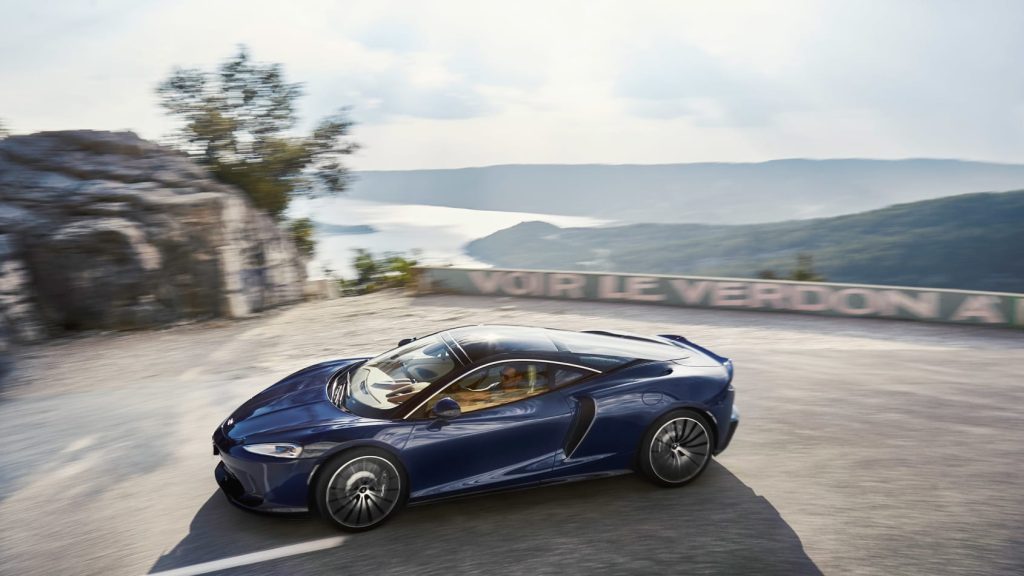 Ben Barry, Carbuzz – 8.9/10. "As might be expected, the McLaren GT brings some unique attributes to the GT market, for good and for bad."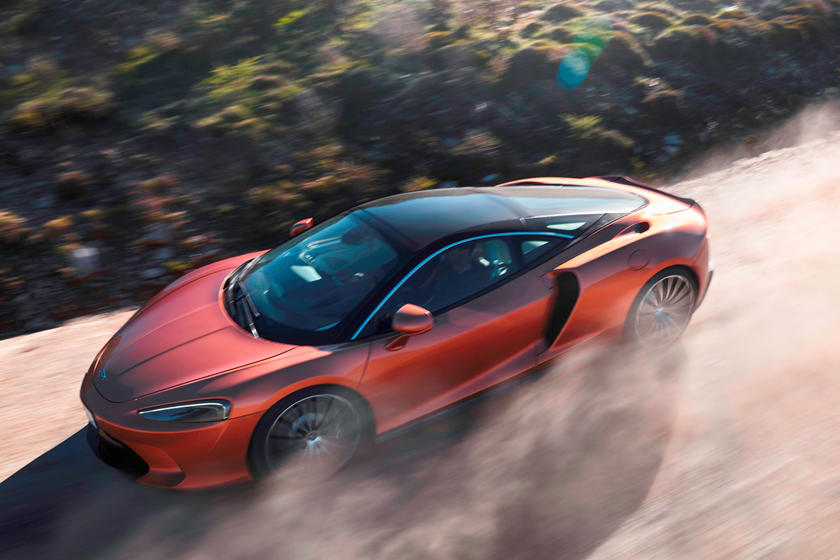 The Final Verdict
The 2020 McLaren GT is the amalgamation of the British automaker's continued pursuit  to disrupt the status quo. Where traditional grand touring cars tend to cater towards a more tempered and refined driving experience, the GT offers the supercar driving dynamics that we have come to love about the brand, albeit in a slightly different guise.
Something radical in nature tends to stir up a bit of apprehension as well, and McLaren might be sending too much of a mixed message by not including a plethora or advanced driving aids and safety features – as standard or optional – that lend themselves to defining the overall grand touring experience. Spartanism is typically welcome in race cars, and a grand tourer is supposed to alternate this, not imitate it.
There can be a real danger with some directions McLaren has taken with the GT, though I am sure they are well aware and welcoming of the risk. While there could be some confusion in terms of whether the GT can still be considered a grand tourer by not following the norm, the things that make it different could also be what make it objectively better too. Hard to say if this will create a new trend in the segment, or just bring some new energy to it.
The market will be the true litmus test for how well its differentiating factors will benefit the GT, and by extension, the McLaren brand who is looking to swoop into unchartered waters. In my opinion, I see the GT doing well in today's modern and often peculiar world. In a time where being different is not only becoming more accepted, but is increasingly seen as an advantage, the GT is hoping for the wave to continue and that it can ride it. This could be a bold call with immense payoffs, and it wouldn't be the first or last for McLaren.