Contents: Best / Current Models / All Models / Pictures / News / Performance / Videos / History / For Sale
McLaren
At Supercars.net we're obsessed with companies like McLaren. We have so much content about this amazing company and the cars they create that we decided to get it organized. The result is this page, it is our McLaren hub.
We have a page with all the latest and greatest McLaren news and reviews, as well as dedicated McLaren galleries and McLaren videos sections for those who want to sit and relax for a while with all the amazing images and crazy action from the world of McLaren. Old school McLaren fans can check out our McLaren race cars, a collection of the most iconic McLaren GT race cars from a bygone era of CanAm and Le Mans dominance.
Shopping for a new McLaren? Check out all the information in our current McLaren lineup guide. We pulled together the specs, pricing, reviews, photos and videos for all of the new McLarens on the market to help you make the smart choice. Warning, McLaren doesn't make it easy to understand their product range so our guide will save you some head scratching for sure.
If you want a summary of the best McLaren cars, then our lists and buyers guides are our way of making sense of the chaos on this site. We pick the best McLaren cars ever made and also help you shop for a new McLaren, deciphering all the model ranges options with our easy to use buyers guide. We have plans for more of these curated lists so stay tuned and watch for new stuff all the time.
The Basics
Original Company: Bruce McLaren Motor Racing

Original Founder: Bruce McLaren

Founded: 1963

Company: McLaren Automotive

Founded: December 1985

Founder: Ron Dennis

Headquarters: Woking, UK

Parent: McLaren Group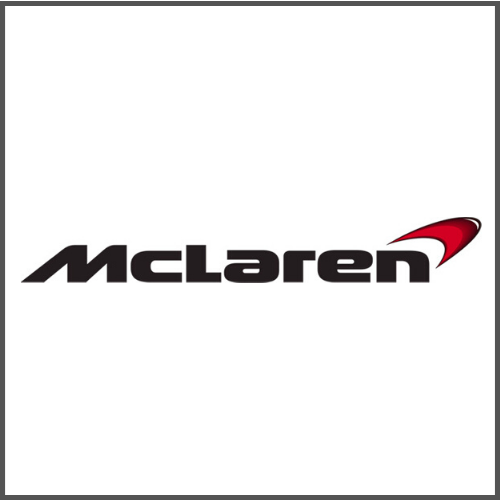 McLaren Logo
McLaren officially says "The revamped logo that first appeared in 1997 featured a streamlined speedmark which bares similarities to the vortices created by our rear wing. It appeared on the top of our cars' side-pods. They evoke the aggressive markings found on predatory animals and insects."
For a company that has only been focused on making production cars for less than a decade, McLaren certainly has a lot of models they have made over the years. While we go into depth on the full model list and the current model list in other posts, below is a snippet of the cars that McLaren has made over the years. McLaren's rise is remarkable so we encourage you to dig into the details on every McLaren, the prices, reviews and other details to show how great this company is. To dive into more details on the current range, definitely check out our new McLaren models guide.
Current McLaren Model Range
We dive into the current McLaren cars you can walk into a dealership to buy
McLaren Models: In-Depth Guides
We included every McLaren car ever made in one place so you should definitely check out that post. Warning, it is lengthy and includes prices, specs, photos and more. It is a great place to learn about every model the iconic McLaren company has ever created. While not exhaustive, here are some of our favorite legacy models. This is only a handful of the McLaren models over the years, so please checkout our full McLaren model list here.
Every McLaren Car Made
In-depth guide to every McLaren model worth knowing about
Our weekly email newsletter gives you all the supercar news, reviews, videos, rumors and much more. Only the best cars on the planet.
About McLaren
The Man, the Machines, The History
A British institution, McLaren Automotives is a part of something bigger than all of us and what the future is going to be: applied technologies. From supercars to composites, to acoustic innovations, McLaren has the latest pulse in all things tech, pushing the boundaries with every iteration that is produced by the McLaren Technology Group.
Coming from a well-kept, clutterless, futuristic headquarters in the United Kingdom, McLaren Automotive has produced some of the best supercars on the market today and we'll do an informative stroll down memory lane as to how one of racing's best drivers created an automotive force that loves to be technologically-forward than the competition.
Racing Pedigree
The namesake brand was built under Bruce McLaren, who put together his first race car at the age of 13. Modifying a 1929 Austin Ulster, he restored and prepped it for race worthiness, winning his first motorsport competition at age 15. He then moved from New Zealand to England, where he formally started his racing career and honing his skills in Britannia.
In 1958, he ventured into Formula 1 racing and won the 1959 US Grand Prix at age 22. He conquered the world of Formula 1, winning the: 1960 Argentine GP, 1962 Monaco GP and 1964 New Zealand GP.
In-between racing, he founded Bruce McLaren Motor Racing in 1963, producing the M1A. The successor, the M1B, became the official car of Bruce McLaren Motor Racing as it was eligible to race in the Canadian Grand Prix.
Designed and hand-built in 1965 by Bruce himself and Robin Herd, it had riveted bodywork, was painted red, and was fitted with a 6L Chevrolet V8 with Hilborn injection, producing 340hp. It was second in the 1966 Can-Am series and while the result wasn't what the team hoped for, it was the beginning of something magical.
The Trademark McLaren Orange
1965 was the full dedication of Bruce McLaren to his craft, leaving the Cooper team he built his F1 career on, to his own GP team with co-driver Chris Amon. In 1967, a successor of the M1B debuted in the Can-Am series names the M6A, featuring what will become McLaren's signature color: Papaya Orange.
A single shell monocoque chassis was developed and still powered by a Chevrolet V8. The bodywork was focused on aerodynamics to create maximum downforce, which helped put all of 527 horses planted on the ground. The M6A dominated the 1967 Can-Am series and helped build the reputation of McLaren as a force to be reckoned with.
Making History In Formula 1
1966 debuted McLaren's official foray into Formula 1 but it took two years to produce a masterpiece, creating the M7A. Powered by a 3L Ford Cosworth V8, the double four-vale produced 270 lb/ft of torque at 7,000rpm and produced 410 hp. This monocoque aluminum tub was beautifully crafted, drenched in McLaren Orange and produced stellar results with Bruce McLaren himself becoming the second man to win a GP race in a car bearing his own name. The championships the M7A conquered included 1968 Italian GP, 1968 Canadian GP and 1968 Belgian GP.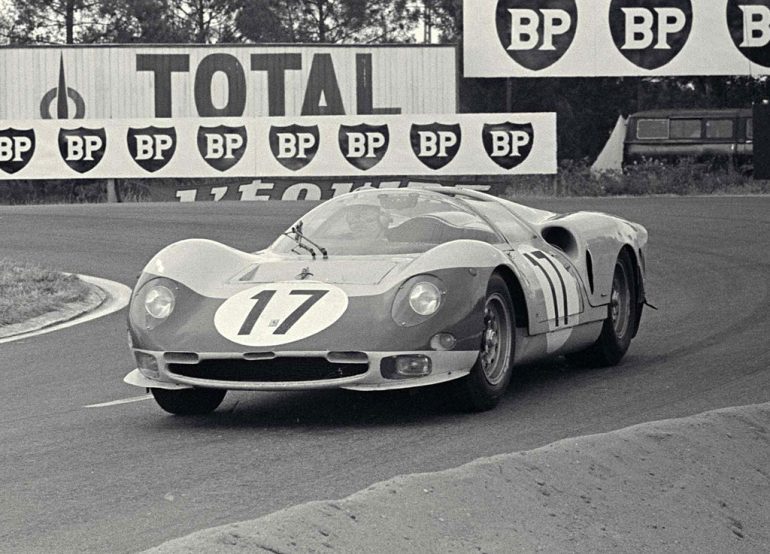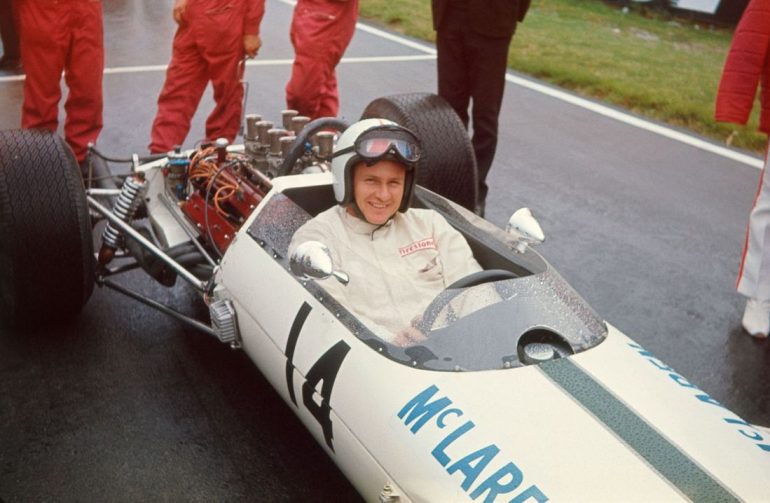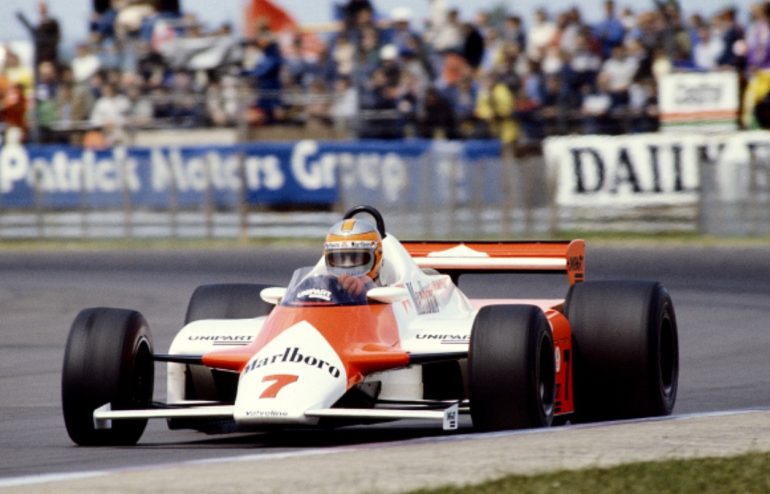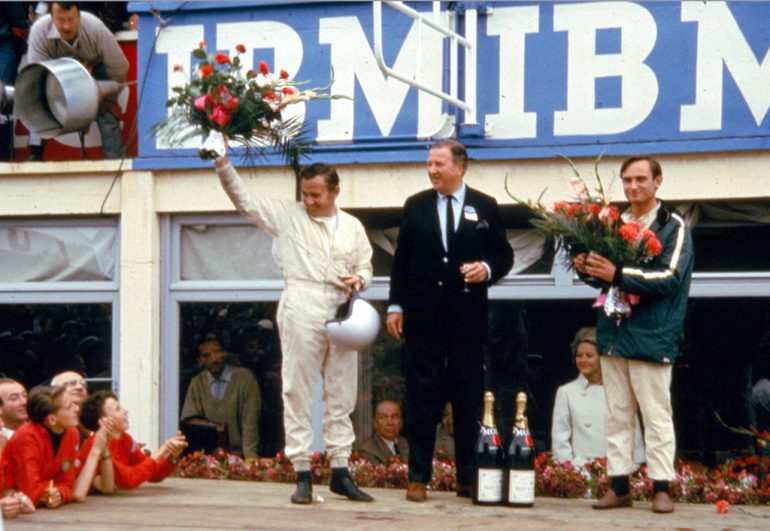 [On McLarens] Our cars could out-accelerate, out-brake, and out-corner everything else – including the Ferraris.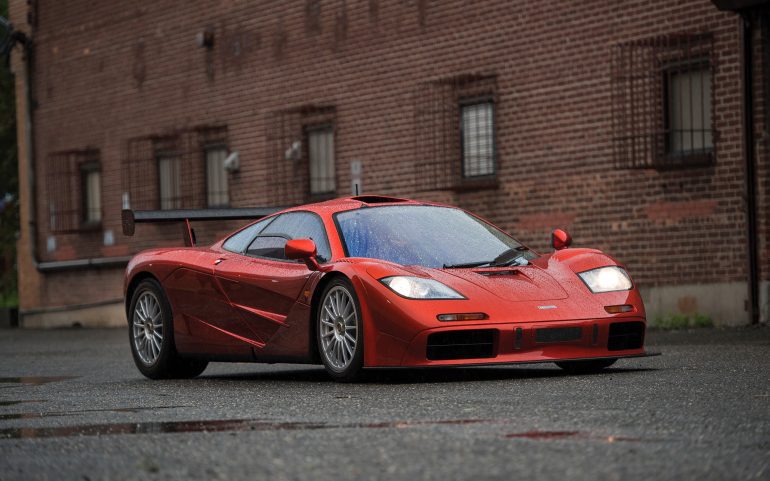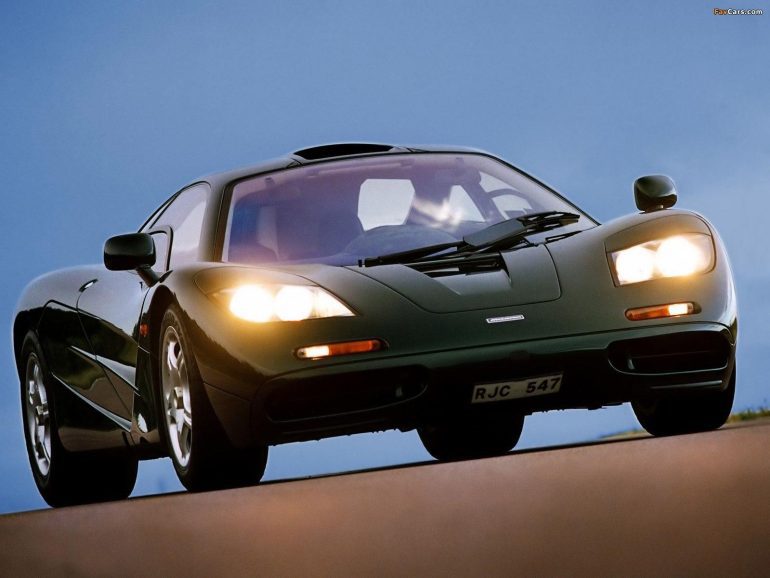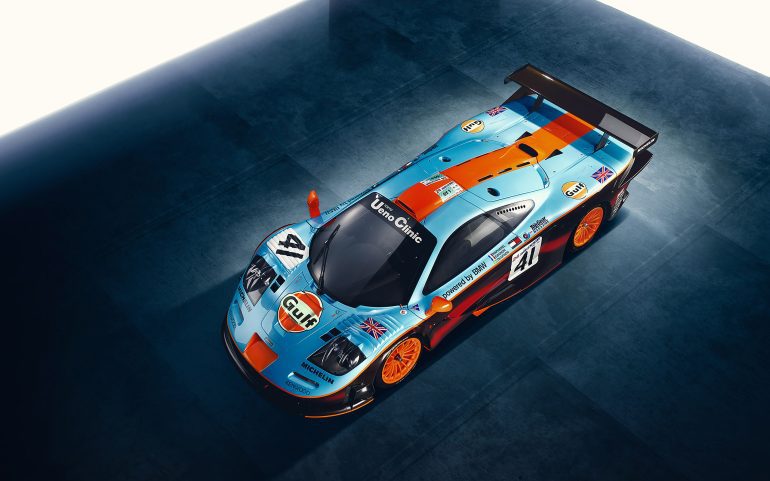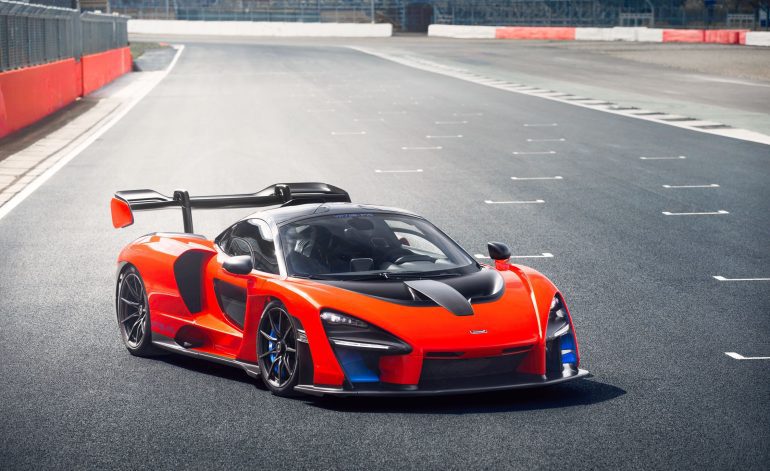 Changing Of The Guard And Conquering F1
Unfortunately, the thrill of speed caught up with Bruce as he passed away in 1970, crashing a prototype on a test lap in Goodwood Circuit. This shocked everyone in the company, as the patriarch has now passed away.
The tragedy, however, did not stop his company's successes, as the company continued and marched on to represent his good name and changed Indianapolis 500 forever with their Formula 1 design in the 70s. However, it was in the 80s where things definitely picked up for McLaren, as the company merged with Ron Dennis' racing team, who later became an influential force for the company.
This merger brought great minds together and forged ahead with a mentality to win and experiment, producing the 1981 MP4/1. Still powered by a Ford Cosworth DFV V8, the body was now composed of carbon fiber, a world first in racing. It was the first carbon composite F1 in history and proved to have been both reliable and light. The team finished top 10 in most races, with a slow progression up the ranks, finally culminating with a win in the British Grand Prix.
The 1980s and 1990s proved to be McLaren's expertise and finesse around chassis work, as their design philosophy evolved into the MP4/4, which created an epic rivalry to watch between Ayrton Senna and Alain Prost. The new MP4 featured a Honda turbocharged V6 that produced 900hp and built a racing dynasty that few can emulate today.
A Supercar Pioneer Was Born
1993 was a year to remember for McLaren and car enthusiasts everywhere. It was when the McLaren F1 was born. The first all carbon fiber road car ever created, it featured many technological firsts for any customer that was able to buy one.
Powered by a BMW V12 engine, it produced 627 hp. It was the fastest production car and naturally aspirated road car ever built. The bodywork was focused on aerodynamics without compromising practicality.
The central driving position provides maximum visibility for the driver, and the wide body provided room for two passengers, which was unheard of. Since it was mid-engined, was well-balanced and composed on the road while gold was used as a heat shield in the exhaust compartment, which was another first. It was naturally aspirated so reliability and predictability were more prevalent, which gave it a true driver's car feel. It also had no driver's aid, so you had to be attentive to drive this beast. It had low weight, three seats, plus room to put luggage on the side. What more could you ask for?!
The Future Of McLaren
After having a strong showing in Formula 1 with a partnership from Mercedes-Benz, McLaren delivered a great successor of the McLaren F1 called the 12C. Debuting in 2009, it was all conceived and built primarily by McLaren. Featuring a carbon tub called a MonoCell and now featured technological firsts like brake steer, active aerodynamics, and a McLaren-built engine.
Active aerodynamics was not as prevalent as it is today, but the 12C possessed the ability to adjust the car's aero based on speed, gyro-forces, etc. to accommodate sudden turns, braking, or to reduce drag as much as possible. This was next-level technology and they pushed the envelope further by producing the P1, one of the first supercar hybrids alongside the Porsche 918 and the Ferrari LaFerrari.
Dubbed as one of the supercar 'Holy Grails', the P1 produced power from both petrol and electric power sources, producing speed unlike never felt before. Packing 903hp, the P1 was both a technological marvel and a pioneer of the upcoming generation of automobiles, which embraces electricity as a fuel source.
The world is their oyster and some of the world's best minds live in this Technology Centre, producing not only the world's most technologically advanced supercars, but also dabbling in the pharmaceuticals, medical, defense, and process improvement. McLaren is not only a technological hub and a big think tank as well for many of the world's problems. The future is big for McLaren, and it all started with a New Zealander with a desire to tinker and be intuitive.
McLaren Prices, Rumors, Reviews, News & More
We're always trying to keep up to date on all important things McLaren related. While other sites give you every piece of news or viral video they can find, we take a more measured approach. We only bring you the McLaren news, reviews, galleries and content that really moves us. Only the important things.