50 Years of GT-R Celebrated In Bayside Blue
Celebrations for the half-century of the GT-R started late last year, and have continued throughout the current calendar year. Festivities have come in the form of various homages, the latest Nismo GT-R and most recently, the return of the infamous Bayside Blue colorway – not seen since 2002 – to the current GT-R lineup. While most would argue that ushering in a new generation of the GT-R would have been most serendipitous thing to do, this is still a very thoughtful gift from Nissan.
For longer-term fans of the GT-R, Bayside Blue is unequivocally the most iconic, relatable and classic livery to represent the legendary car. Regardless of one's palate for hues and saturations, a Bayside Blue GT-R was the undisputed poster boy for the Nissan Skyline (and probably, for Nissan as a whole) in the early 2000s.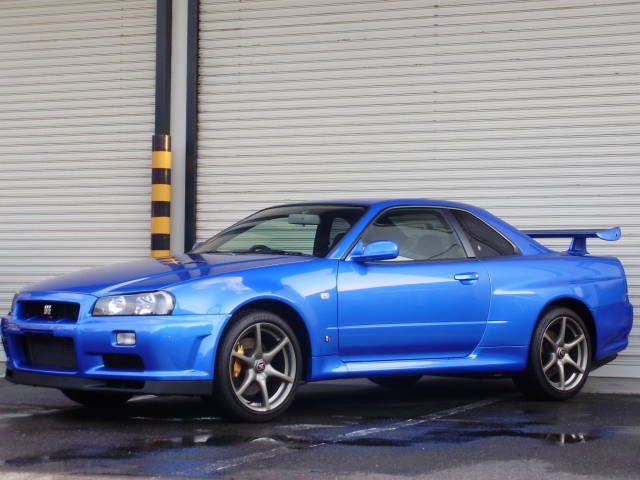 At the mere mention of the name, 'GT-R', one would be hard pressed not to have a cornucopia of imagery flood their mind – from memories of countless hours spent playing Gran Turismo, or reminiscent recollections of the posters, screensavers or model cars that donned walls, computer screens and display cabinets respectively. And all of it of course, in Bayside Blue.
As has been the case for every year of the R35 GT-R, Nissan has made minor tweaks and performance improvements to the car, and 2020 will be no different in this regard. Such changes include new turbos which increase lower range responsiveness and a modified dual-clutch transmission that allows for quicker gear shifts. The suspension is also said to be the most refined its ever been, while the engine design is now more receptive to aftermarket tuning.
To further commemorate the 50th anniversary of the GT-R, unique interior stitching, special Alcantara accents, one-off badging and a redesigned steering wheel add to the fanfare for 2020 models. While there is no official pricing information yet, we expect the 2020 models to be the most expensive GT-Rs to date (excluding the Nismo).
2020 Nissan GT-R Image Gallery