A gorgeous Koenigsegg Regera is currently auctioned on Bring A Trailer. This is one of the few instances that a Regera is offered for sale on the open market.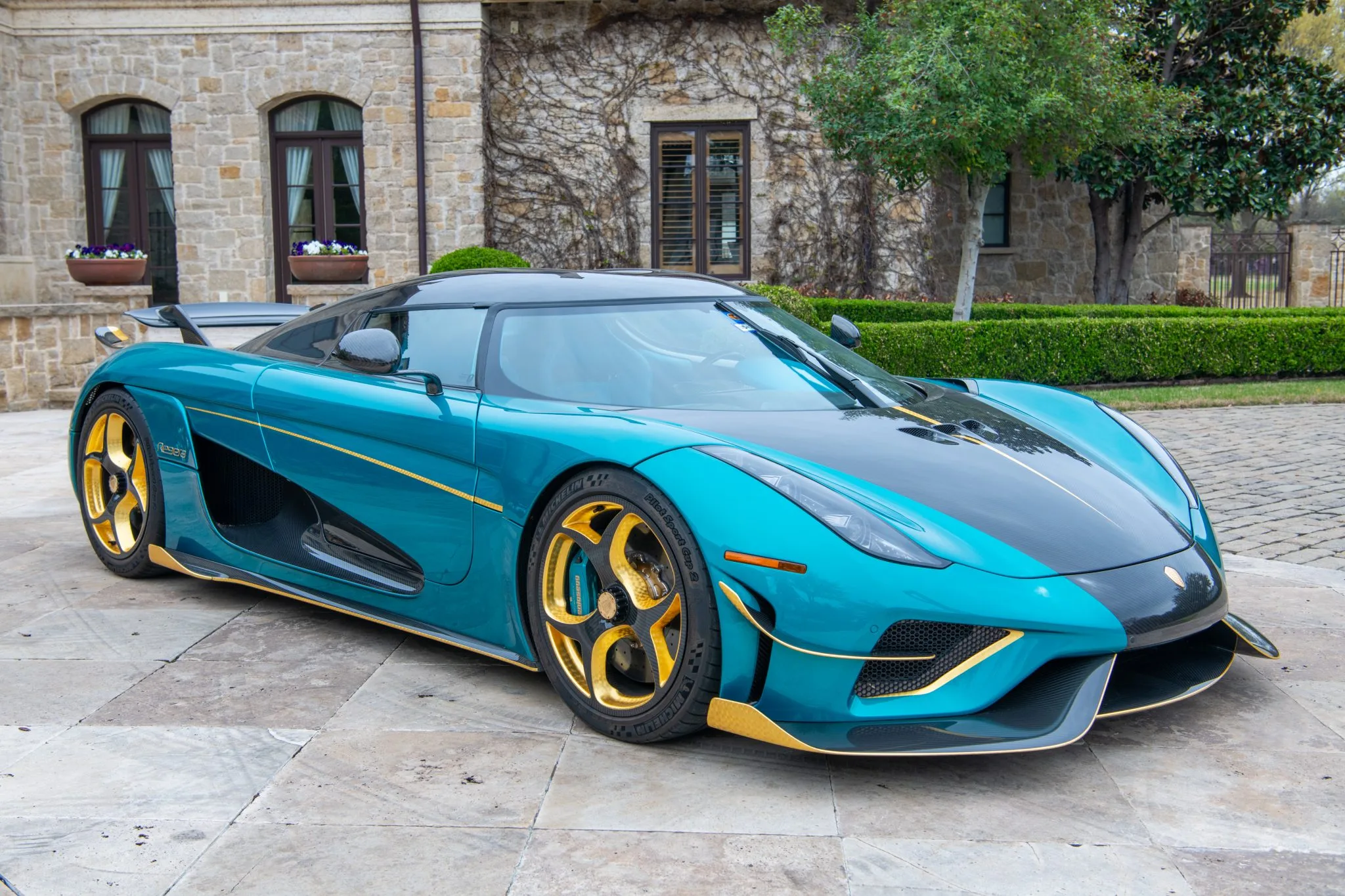 Before it was even unveiled to the public, the Koenigsegg Regera, a hypercar from Sweden with only 80 units available, had already sold out. The car is powered by a twin-turbocharged 5-liter quad-cam V8 engine and features three electric motors, all working together via a direct-drive transmission. This configuration minimizes weight gain and energy losses commonly associated with hybrid systems, resulting in a whopping 1,757 horsepower when using E85 fuel. The Regera set a record for a 0-400-0 km/h run with a 31.49-second time at the Råda military airfield in Sweden.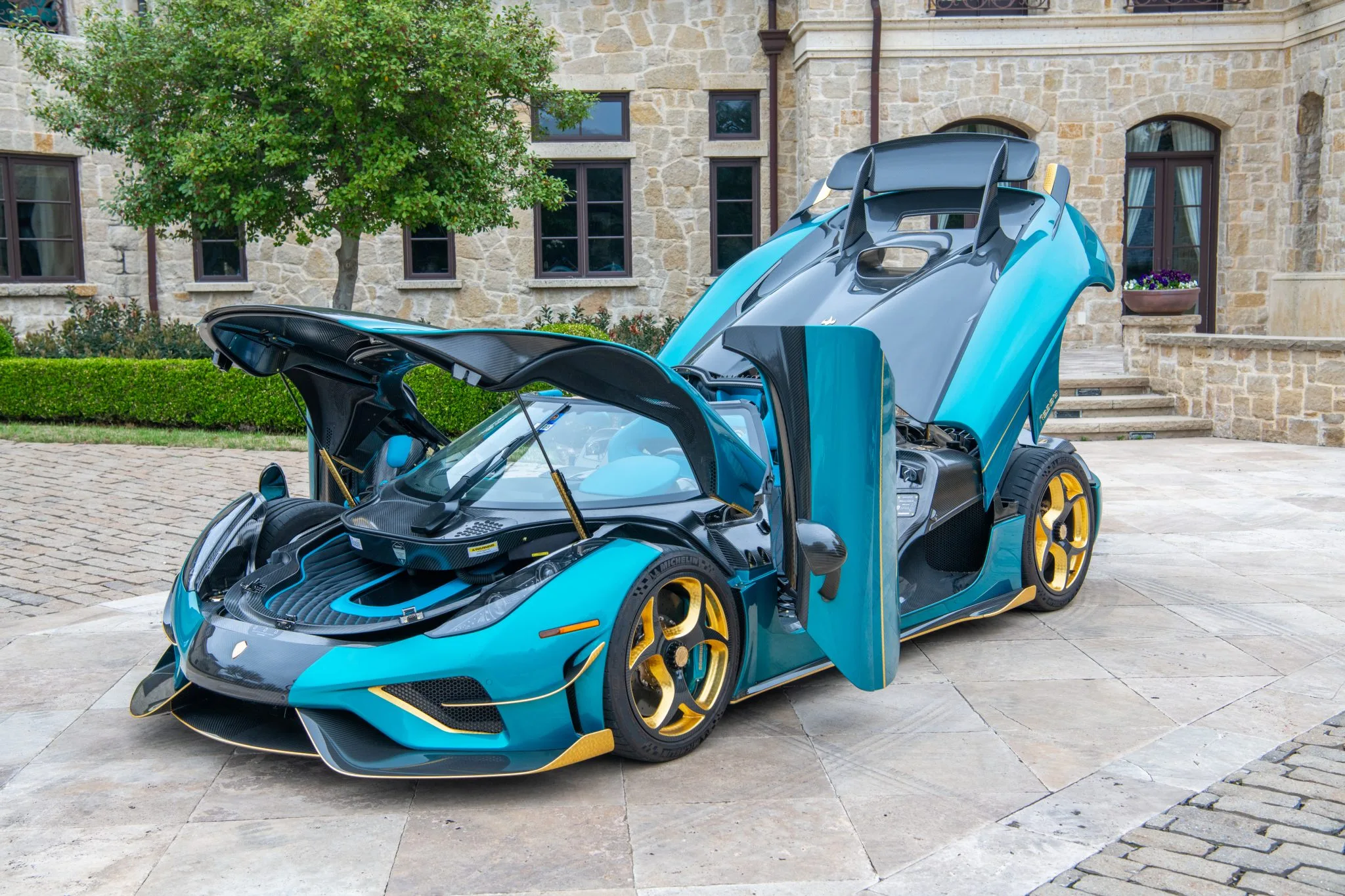 This particular Regera is finished in Candy Liquid Blue paint with exposed carbon fiber and gold accents. It has more than $1 million worth of options, including the Ghost Package that adds various aero elements, an Environmental Power Upgrade, and gold leaf highlights on the carbon fiber wheels. The car's interior is blue and black leather.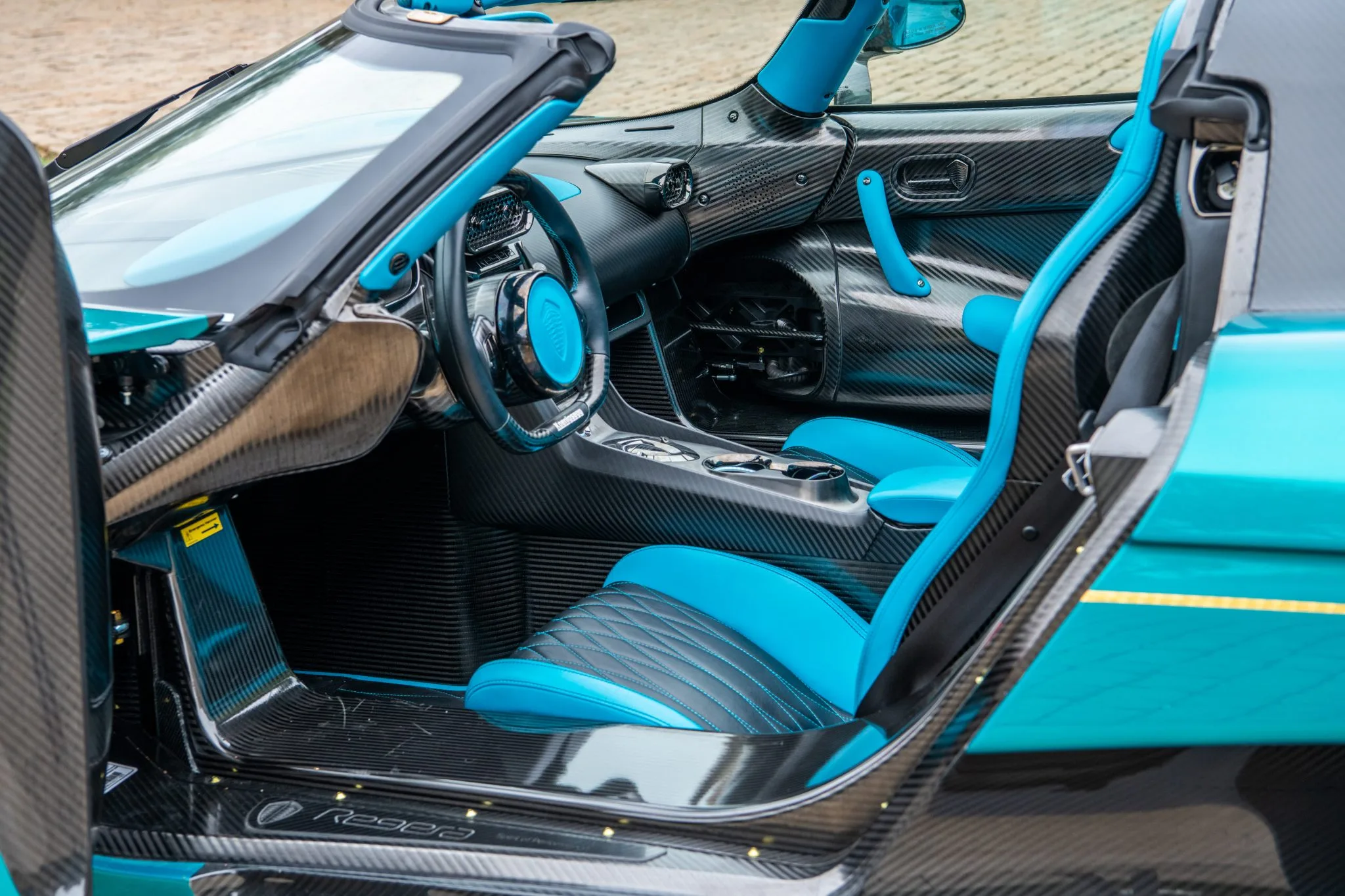 The listing for this car notes that it features the Triplex rear suspension with a third damper, along with double wishbones and Ohlins coilovers. As expected from Koenigsegg, the car boasts gold trim on typically unremarkable components, such as the fuel cap.
The car has only 615 miles on the odometer and is available for consignment through a dealership. The window sticker shows a new purchase price of $3.2 million, but as of our posting this article, the bidding has already reached $2.6 million with only two days left.
Source: Bring A Trailer