Carwow posted a very interesting video this morning, where they visit Norfolk county in England and take a look at Lotus' entry into the hypercar market.
Called the Evija EV, the hypercar is an all electric, 2000 HP, 1254 lbs-ft exercise in precision engineering and aerodynamics. Following founder Colin Chapman's motto of "simplify, and add lightness," it is also the lightest electric hypercar that has ever been announced or developed, at 3700 lbs. One look at the interior shows the amount of carbon fiber and exotic materials that are in the car, and the fact that it is missing part of the dash helps keep the weight down.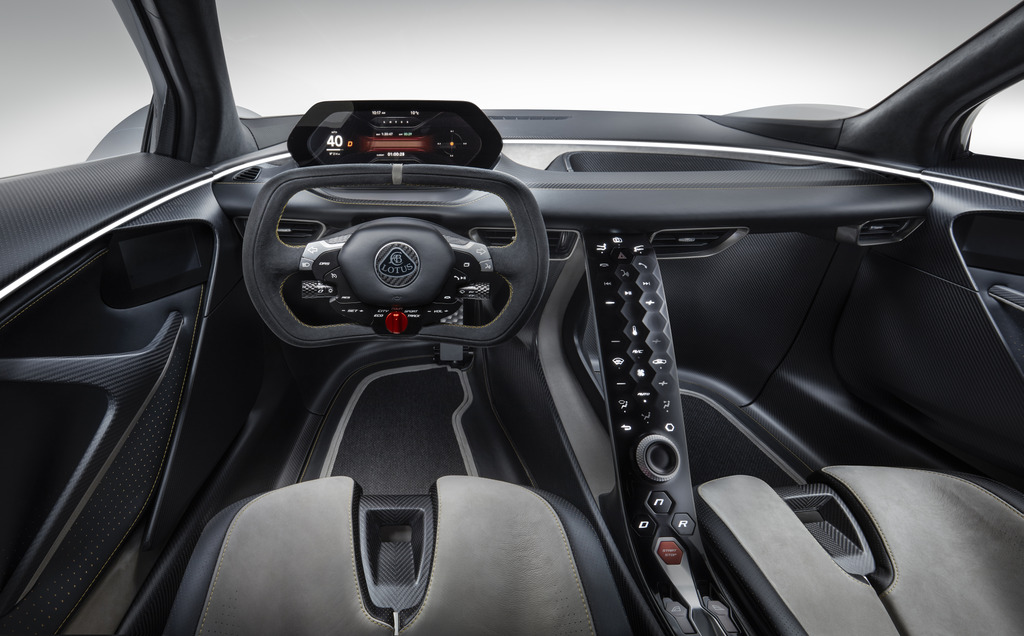 The key feature of the Evija EV, pronounced ev-ee-yah, is that it has a 500 HP electric motor at each wheel, which allows for true torque vectoring and independent wheel speeds for insane cornering. Each electric motor is also more powerful than any internal combustion engine that has powered any previous Lotus car.
It also features active aerodynamics at the rear, where the tail can convert into a spoiler, and there are active flaps in the diffuser, much like a Ferrari LaFerrari has. At the front, there are dive planes, nose spoilers, and cooling vents aplenty, all working to move air under and around the car as smoothly as possible.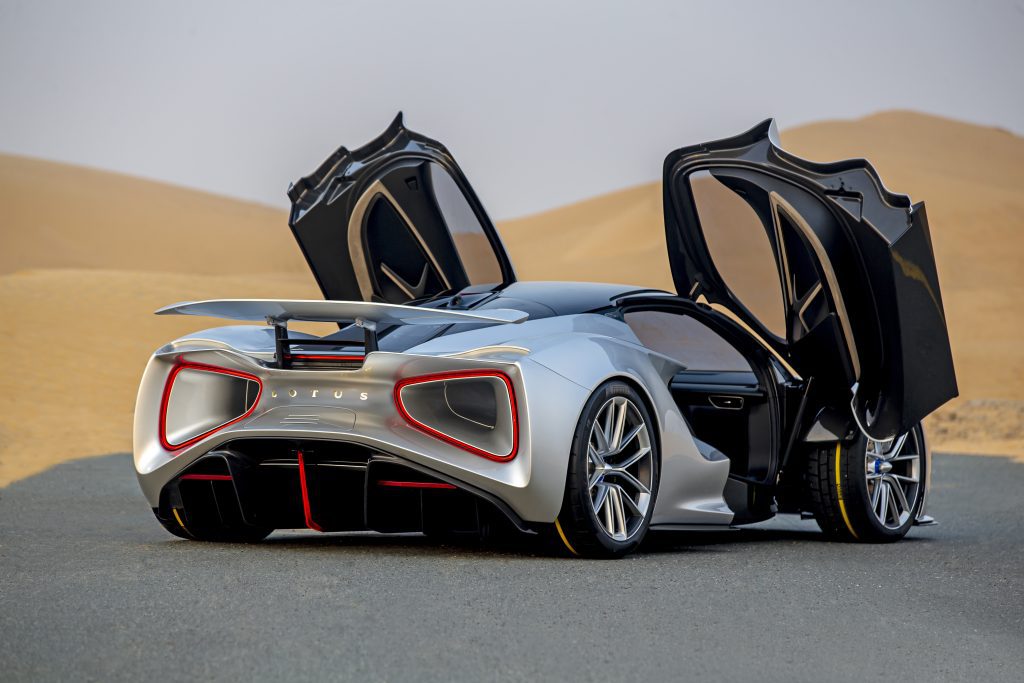 The rear features two massive Venturi tunnels, which allow air to pass through the buttresses they are hidden under, and flow air into the void that is formed by the car moving through the air. This reduces the vacuum effect that slows cars down once past a certain speed, and allows the Evija EV to keep slicing through the air.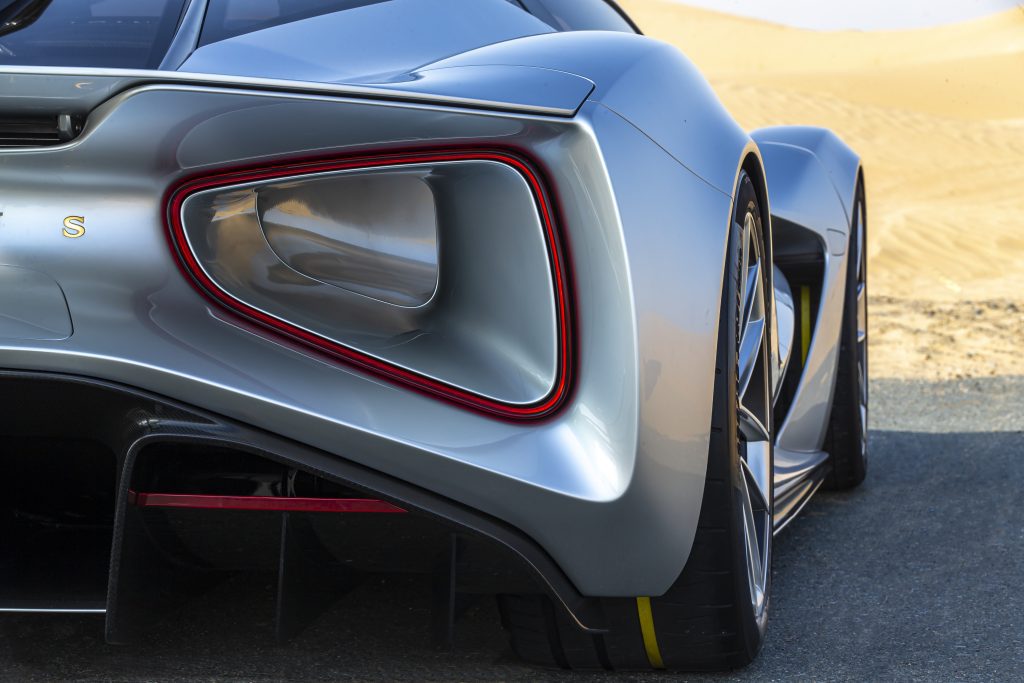 Performance figures are equally impressive, with a top speed well over 200 MPH, 0 to 62 MPH in under 3 seconds, and can do 0 to 186 MPH in under 9 seconds. The battery pack is also the most powerful ever fitted to an electric vehicle at 2,000 kW, and unlike most cars where the batteries are slung low and long under the floor, the Evija EV stacks them behind the cockpit like a Formula 1 car. This reduces side mass, and allows for easy removal and replacement if needed, without having to disassemble the entire car.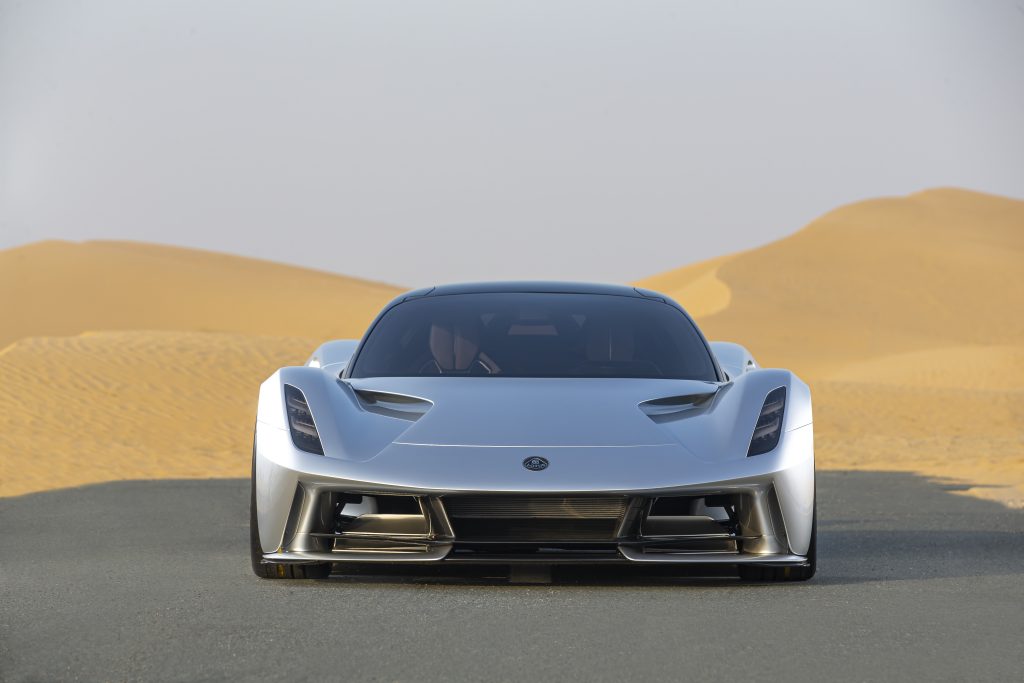 The only downside is that the Evija is expensive. Properly, truly hypercar expensive. You will need to place a down deposit of $325,000 US dollars, and the total car is $2.6 million US dollars.
Only 130 will ever be made, and it promises to be a halo car for electric vehicles, showing what can be done on pure electricity alone.