One of the most anticipated supercars of the year, the Maserati MC20 has officially launched!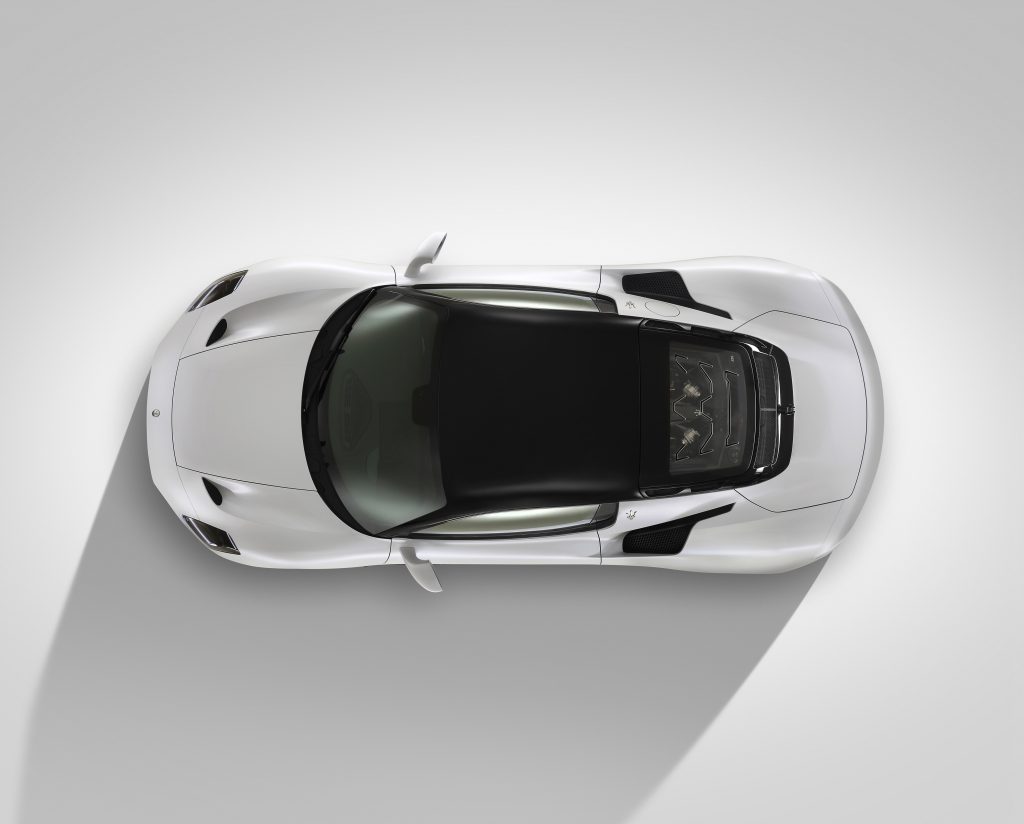 By far the biggest celebration of the new MC20, which is short for Maserati Corse 2020, is that the entirety of the engine, body, interior, everything is made in Italy. It's also the first time in over 20 years that Maserati will be building their own powerplant.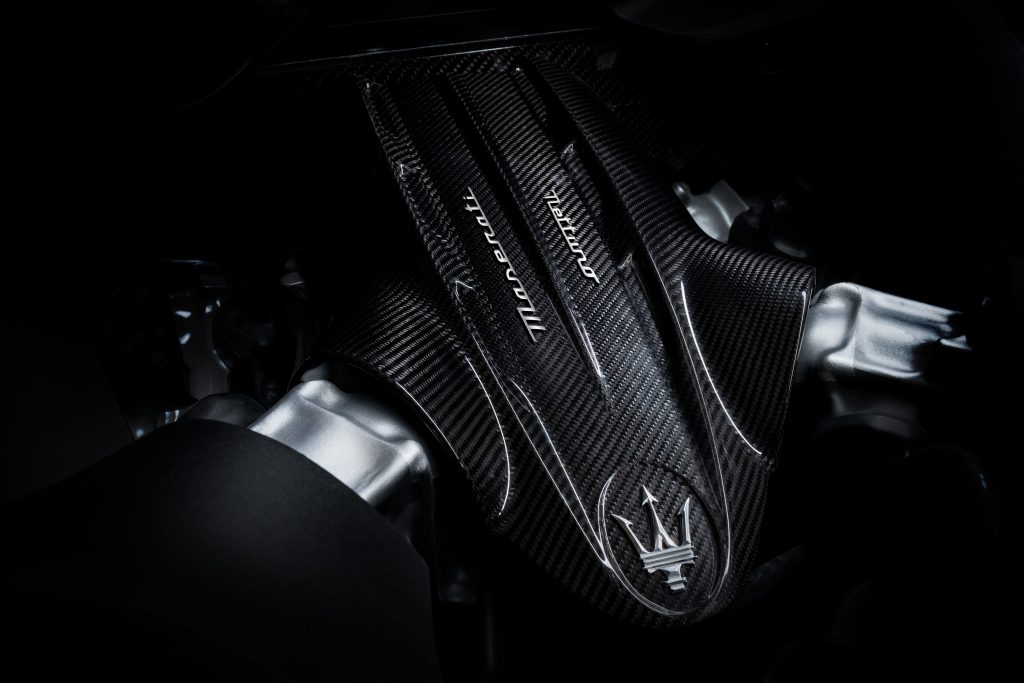 The Nettuno engine has been confirmed as having 630 BHP from a 3.0-liter twin-turbo V6. It produces 539 lbs-ft of crank torque and motivates a super-lightweight car that weighs less than 1,500 kg (3,307 lbs).
The car also symbolizes a huge step forwards in design for Maserati, as the entirety of the car, from concept to final prototype, took only 24 months. This was achieved through extensive use of computer-aided prototyping.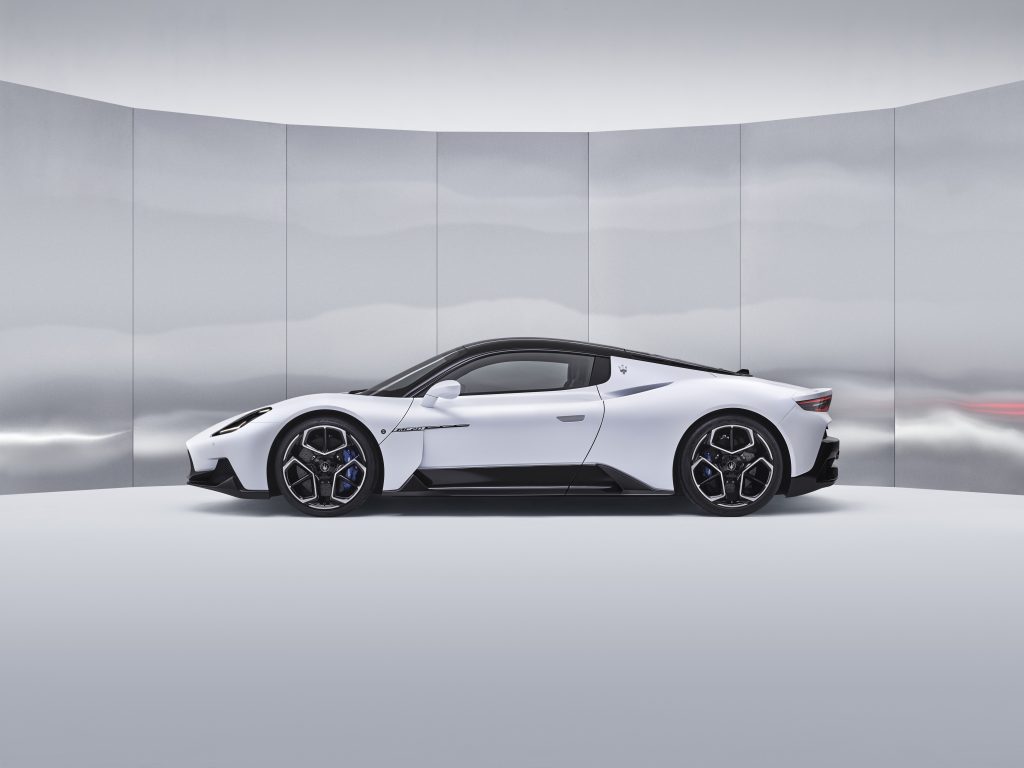 After building a model of the car in CAD, the car was run through a complex mathematical algorithm that generated weight, wind resistance, airflow, suspension compression, and other dynamic fields. This, along with the model, was then run through fluid dynamics simulators that rival the ones used by modern Formula 1 teams. This allowed for 97% accurate results from testing before the first layer of carbon fiber was even laid down.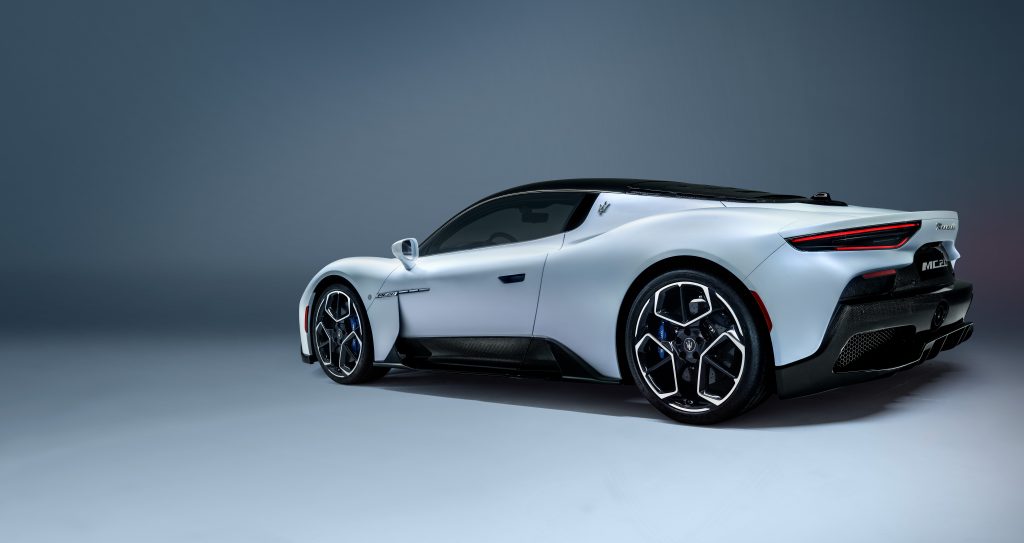 What has resulted is a super-lightweight, super-slippery shape that uses the natural airflow over and under the car to generate downforce, as well as cool the engine and feed the turbochargers.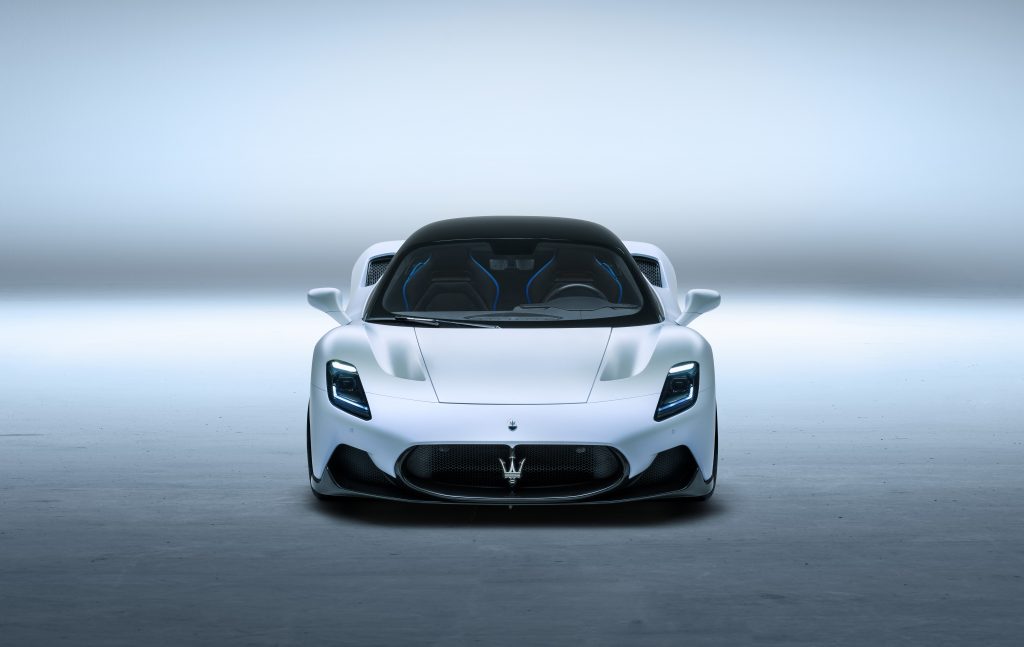 This is exemplified by the simple, yet elegantly Italian, rear spoiler, instead of a rising wing that comes out of the body or a permanent wing as with the MC12.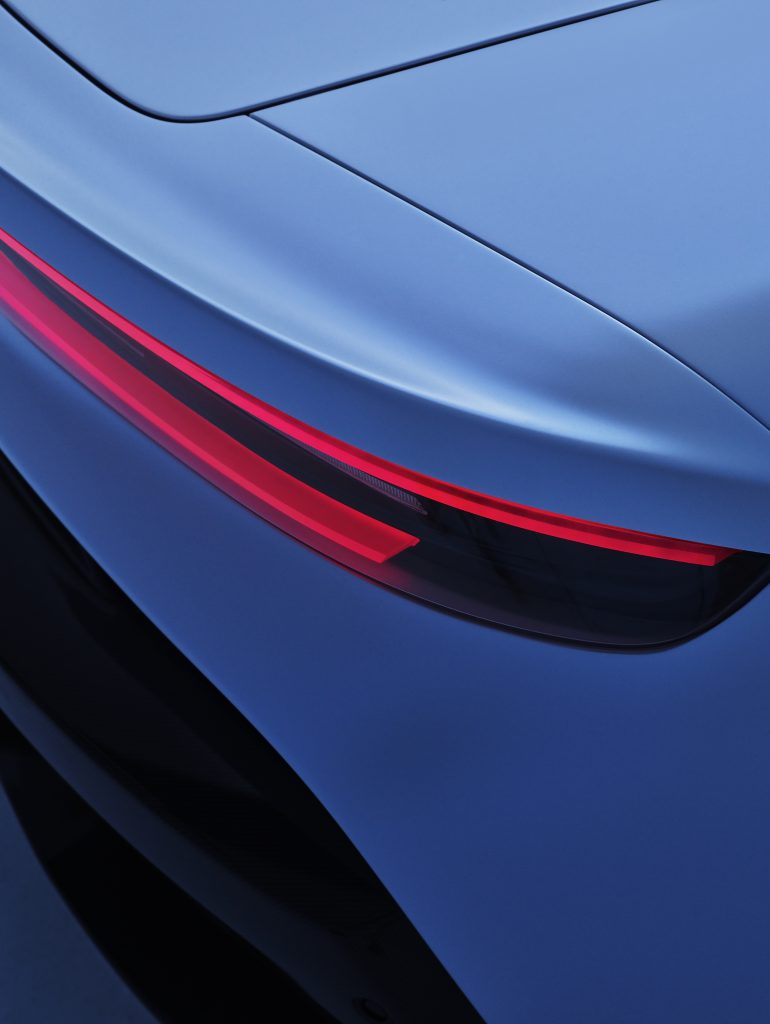 And as to what the engine and exhaust sound like? Part of the reveal had the car driving, although it is muffled somewhat by music. In the video below, go to 19 minutes and 15 seconds, and there are about 20 seconds worth of engine and driving noise.
The other majorly important thing about the Maserati MC20 is that the interior is a supremely modern place to be. Two TFT LCD screens. Only the most essential buttons, like drive mode selector, the window buttons, and a few others interrupt the driver-focused cockpit.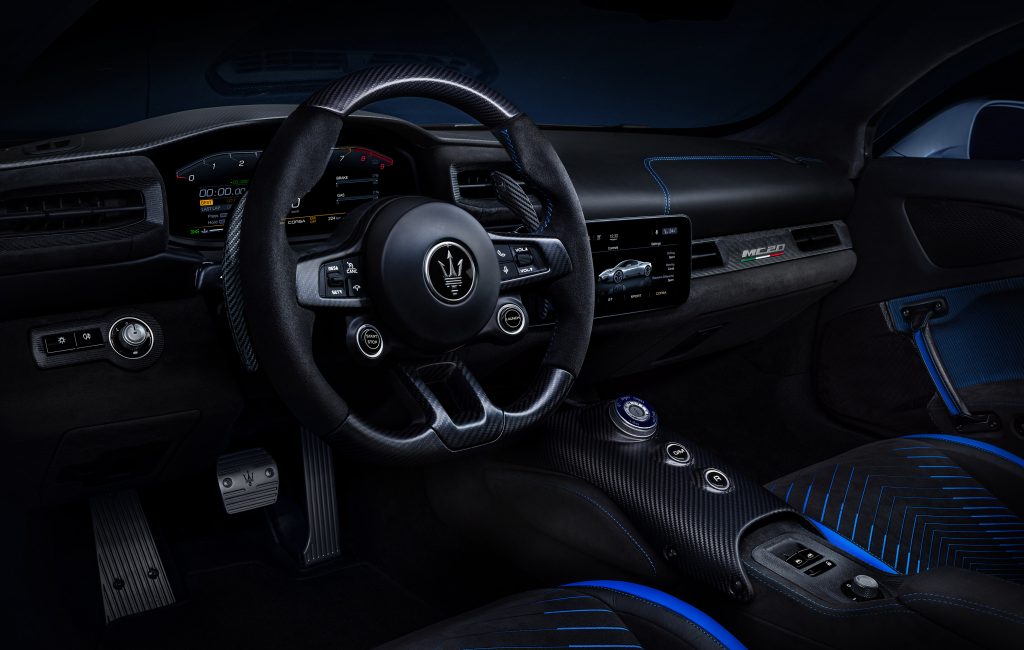 Butterfly doors are the hallmark of the MC20 and are elegantly over-the-top in a way that only the Italians can pull off. They're works of art, but also scream exclusivity and over-engineering in the best possible way.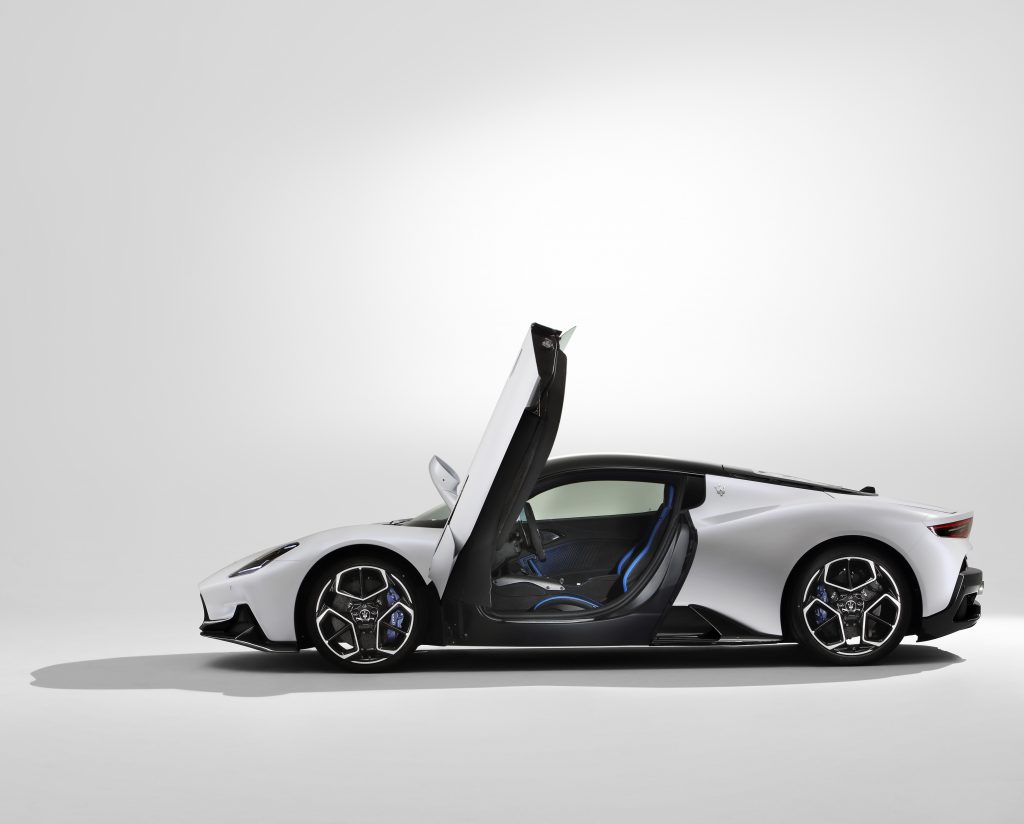 Pricing is listed at the moment as "Inquire to reserve your car," however orders are being accepted as of right now.