The upcoming Mercedes-AMG GT 73 has been spotted in Northern Europe over the past few weeks. However, thanks to Carscoops, pictures have now emerged of one bare of most of its camouflage.
The GT 73 is larger, more powerful version of the excellent Mercedes-AMG GT 63.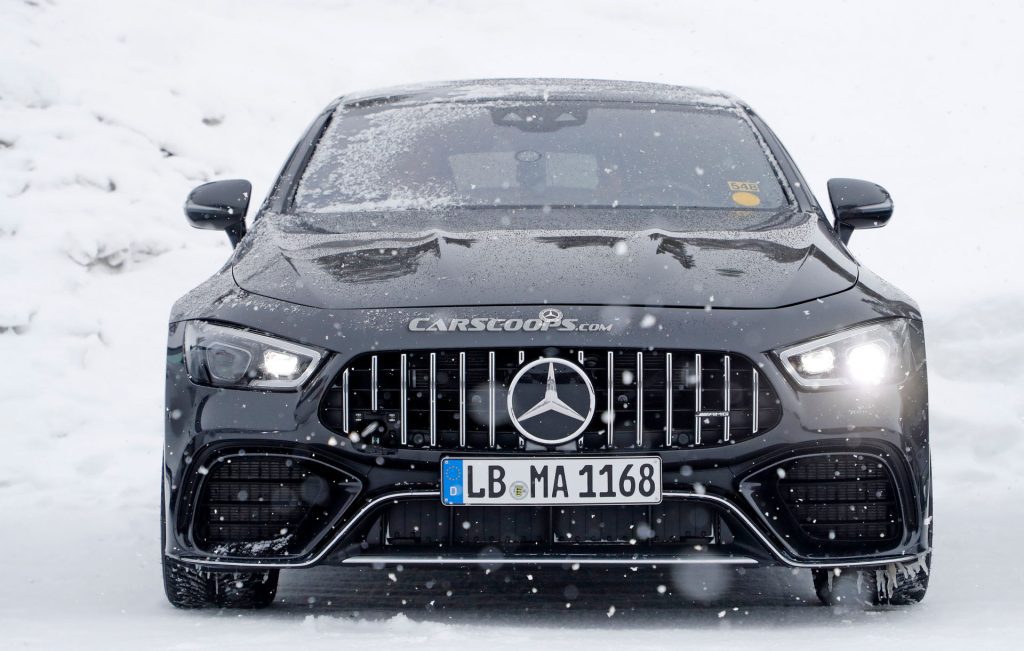 The biggest difference between the two models is that the GT 73 will be a plug-in hybrid, while the GT 63 remains combustion engine powered only.
The camouflage on the rear of the car that was spotted a few days ago testing is there to hide the charge port. According to all reports, it is located under the left tail light, instead of the front or side as many other plug-ins are.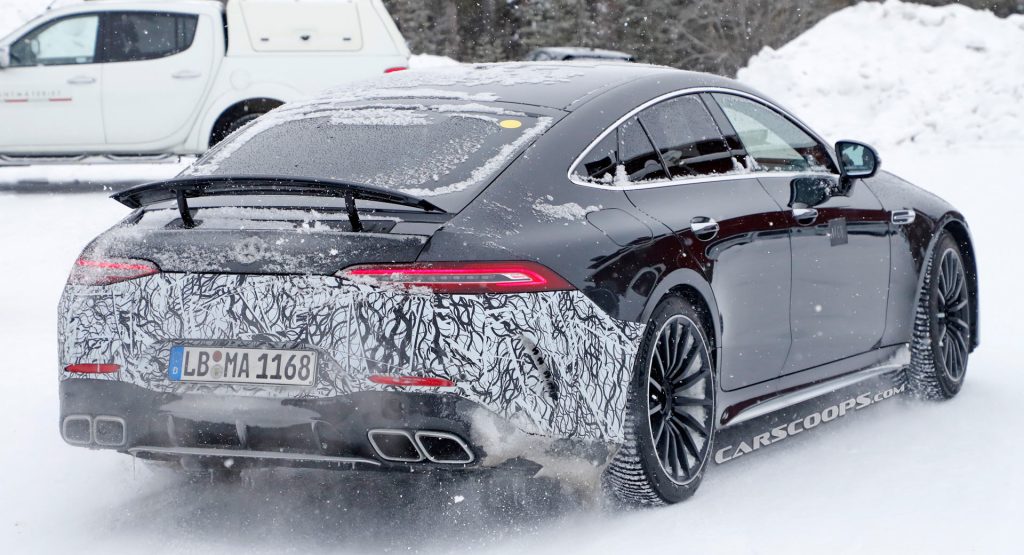 The GT 73 is rumored to be powered by a more highly tuned version of AMG's familiar 4.0 liter twin-turbo V8 that usually produces anywhere from 500 to 600 HP. Accompanying the V8, a rear mounted electric motor supplements power, allegedly providing 805 HP combined power, and launching to 60 MPH in under three seconds.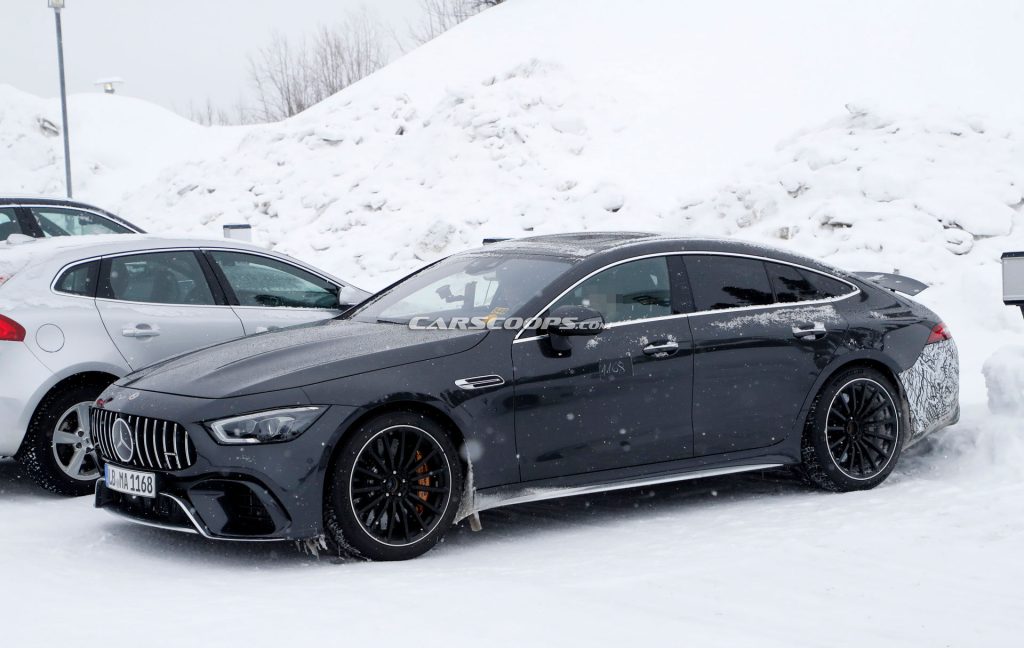 Also unconfirmed, the GT 73 will possibly use a dynamic transfer all wheel drive system. This is something that Porsche uses in their Panamera Turbo S E-Hybrid Sport Turismo model, the direct competition AMG is aiming for.
What the system allows for is during regular driving, only the rear wheels are used to propel the car.
However, if performance is demanded, or the onboard computer detects a situation, such as a skid, where AWD would be needed, it seamlessly activates and you have all four wheels powered.