Hot on the heels of the model announcement of the Type 992 911 Turbo S, Porsche has been (not so) quietly testing the other performance models for the 992 generation.
As reported today from EVO Magazine, the next 911 GT3, expected to be introduced in 2021, was recently spied taking some testing laps at the Nurburgring Nordschleife.
Completely missing any camouflage cladding save for a bit around the rear bumper, this may be the best look yet at a near-final design.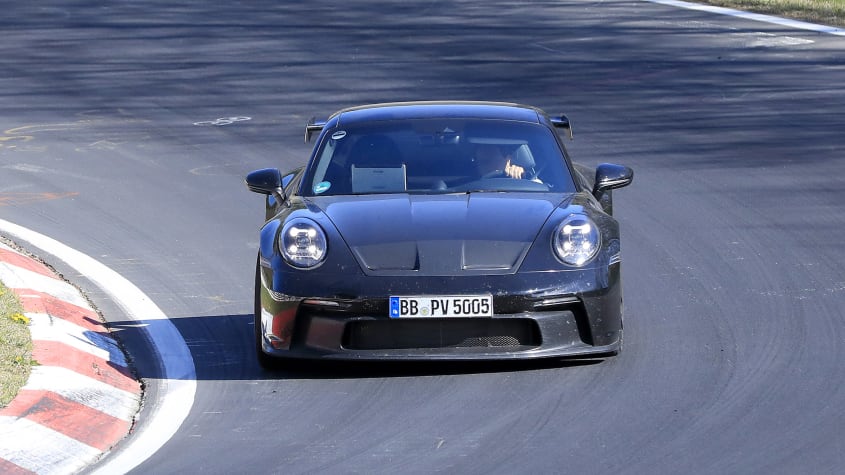 The front bumper, with the two side slit vents, looks to come directly from the motorsports side of Porsche. The huge lower front intake will be more than enough for the primary radiators, and the two side slits look to be directing air to the front brakes.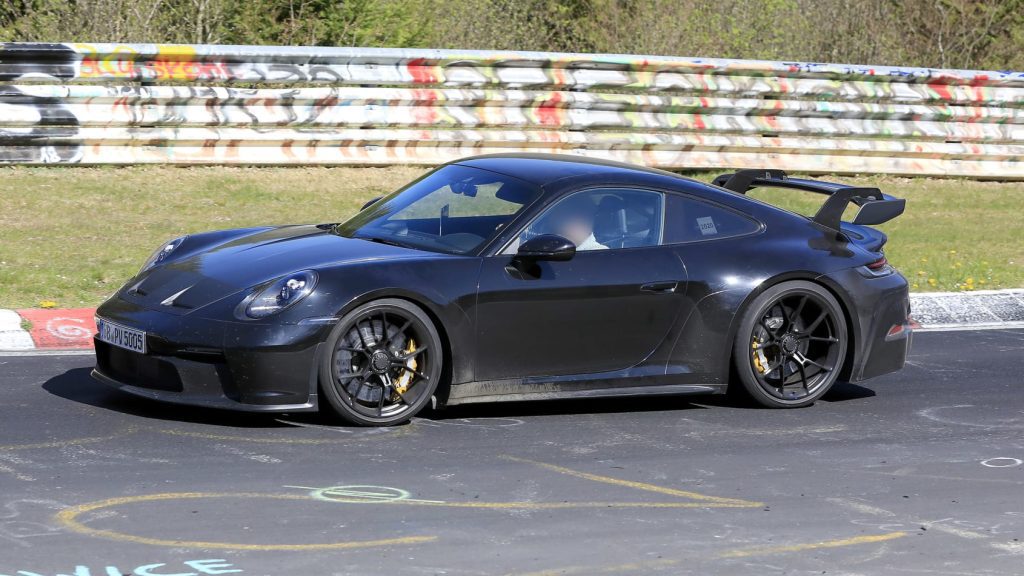 The front hood also has venting directly above and behind the radiators. This removes hot air as well as directs the flow over the body to the biggest identifier that this is a GT3.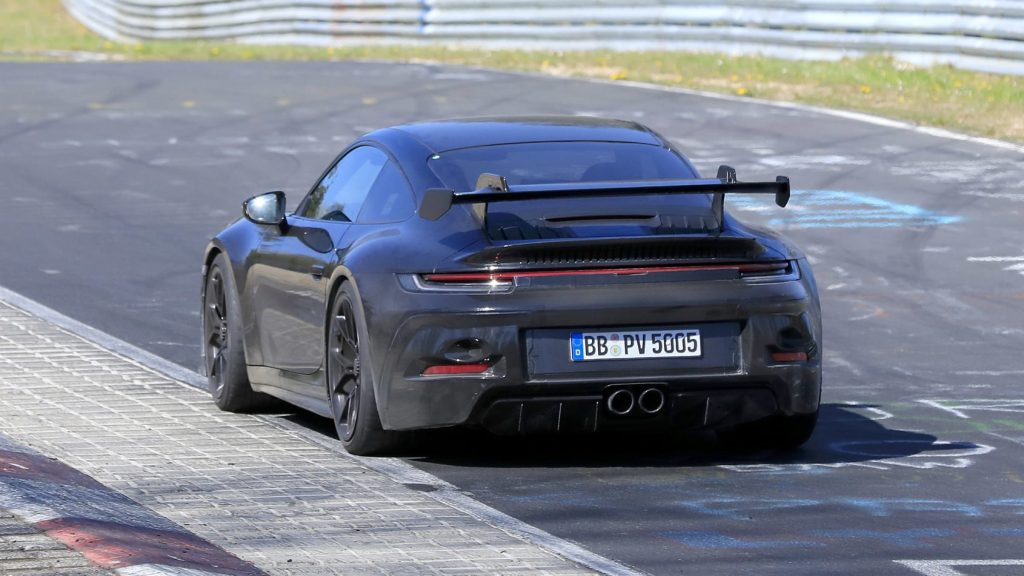 The massive rear wing, quite literally lifted straight off a 991.2 GT3R race car, hangs over a slatted engine cover. The slats are there to direct any air that comes under the wing into the two gaping air intakes that will feed the flat six that rumbles within.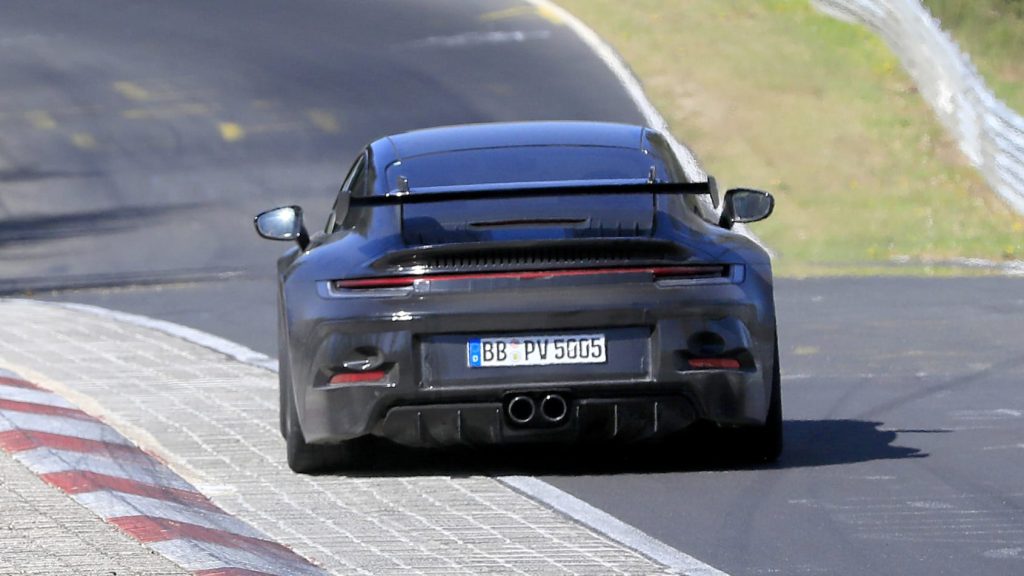 The centrally located exhaust tips inside those massive diffuser vanes also show that there there is some underbody aerodynamics at work here. There is more than likely a pass-through from behind the front radiators that directs some air under the car to enhance the Venturi effect of the diffuser.
As rumors go, the engine for the 992 version of the GT3 will build upon the 4.0 liter naturally aspirated version from its 991.2 predecessor. Being a GT3, power is almost certainly be going to the rear wheels only.
GALLERY: