In 2022, the Rolex Monterey Motorsports Reunion gave tribute to the most grueling endurance race of all, the famed 24 Hours of Le Mans. We'll look at what the Rolex Reunion offered, a few facts regarding the Le Mans race, and we'll see why some teams have been so successful at repeating as winners at Lemans.
Look below for the first-place winners on August 20 at the 2022 Reunion.
Attendees on Saturday included some notable Le Mans competitors: Grand Marshal and nine-time overall Le Mans winner Tom Kristensen, six-time overall winner Jacky Ickx, and four-time overall winner Henri Pescarolo.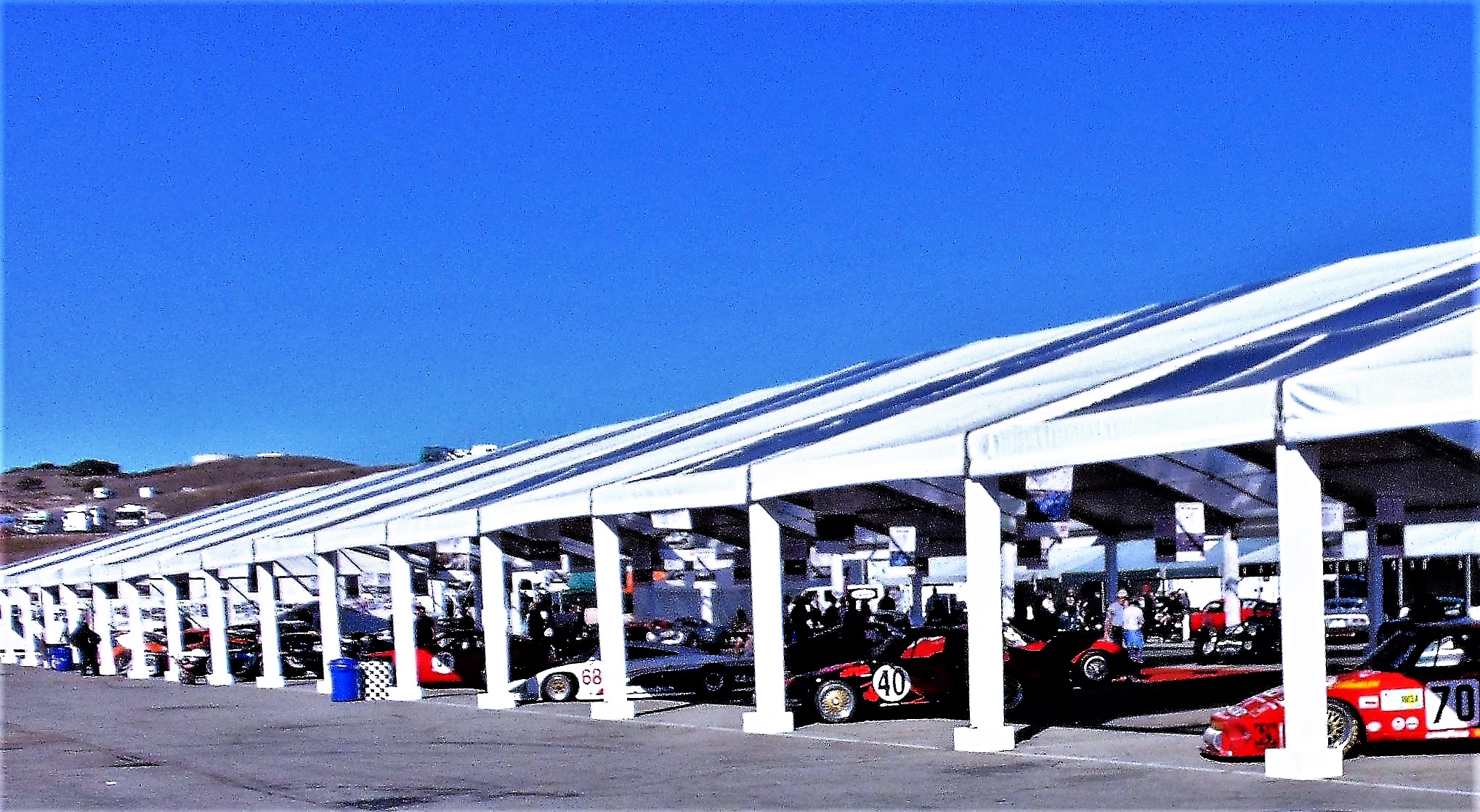 If you are trackside at the Rolex Monterey Motorsports Reunion you will see and remember the streaking color, the smell and notes of fuel and occasional burnt rubber, hear the roar of high-revving engine exhausts, and watch race tactics. You will also want to photograph and recognize the winners as they celebrate the podium.
Most motorsport fans have recalled memories of exciting moments in past races that they have attended, or maybe recalled a thrilling race viewed on TV, as most don't travel from continent to continent to follow a mobile sport like Formula One racing, making seasonal appearances at major venues around the globe. The F1 TV coverage is really superb anyway.
But nothing beats watching dueling cars from past eras race right in front of you. That cliché needs rewriting: You can have your cake and eat it too, at the Rolex Monterey Motorsports Reunion. Occasionally a headliner driver will take the wheel, as Jackie Ickx did in 2017 where I watched Jackie harness into his race car. Famed race cars of past glory can be viewed at close range at the Rolex. After the race, you can stroll in the paddocks and check-out all the cars, including the headliners.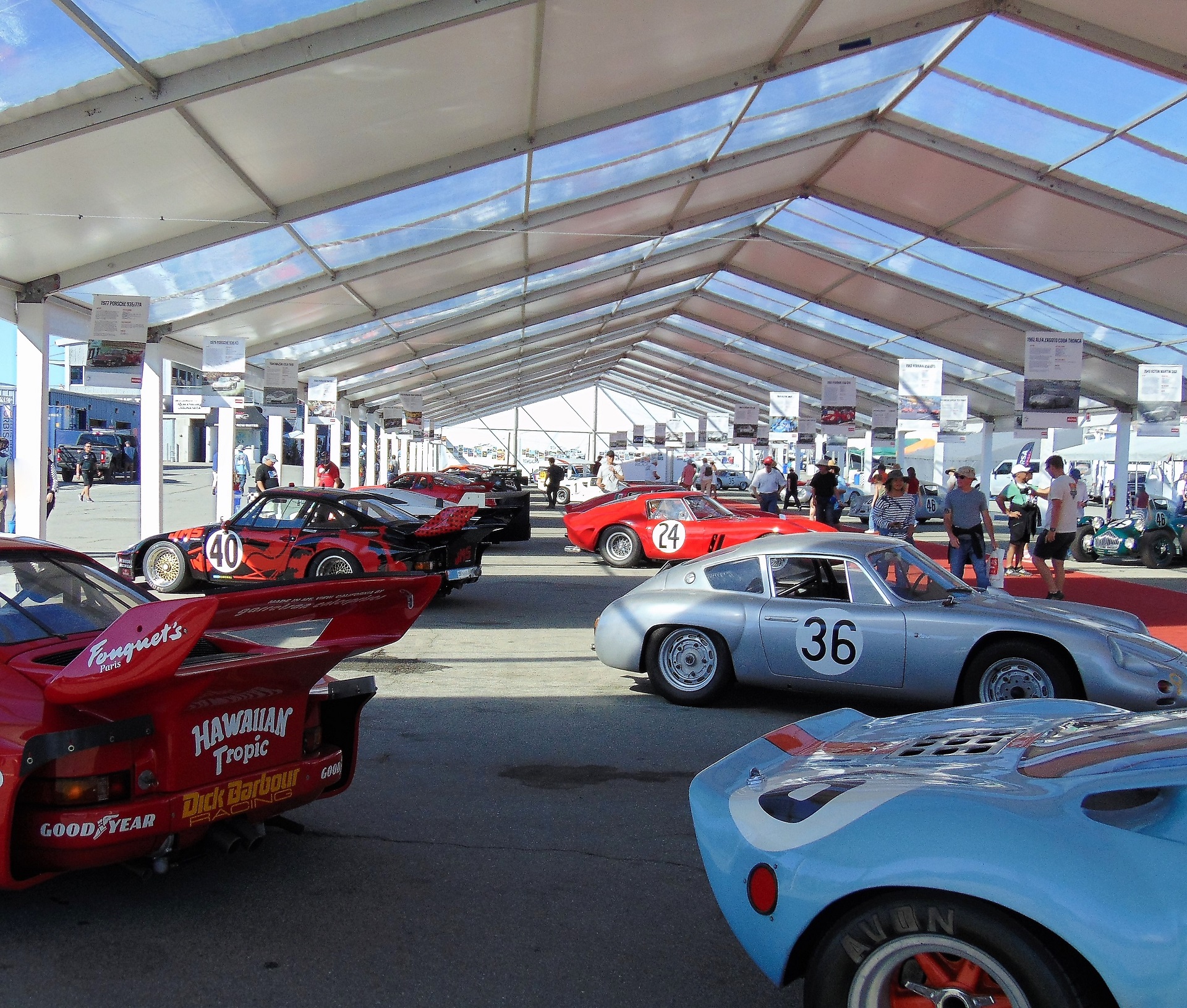 Let's remember that the Rolex is a dual-purpose event. First, it brings back the race cars of yesteryear, along with recent models also on track, and puts the competition, sights, sounds, and smells virtually in the fans lap. Second, the Rolex recognizes entities from motorsports. The entity may be a particular race, a race car classification, or an auto producer including the history and exciting moments. In 2022, the Rolex Monterey Motorsports Reunion recognizes the 24 Hours of Le Mans endurance race.
Under a large tent near Gasoline Alley resided the Le Mans Legends Heritage Display, presented by Motul. The race cars within were gorgeously prepped for presentation.
Cachia JMS, #40, Porsche 911, red/black.
Flying Lizard, #80, Porsche 911, orange. The motorsport team is based in Sonoma, California. Performed well in the American Le Mans Series, becoming a Porsche factory team and Porsche Motorsport (North America) development partner.
1969 Gulf-Porsche 917 K, #21, Gulf's notable sky-blue livery. Flat-12 cylinder 4.9L engine, 630 hp, Porsche 4-speed gearbox, weight 1,800 lb. At Le Mans24 Hours 1970, DNF at 4-hours (broken connecting rod, connects piston to crankshaft), drivers Pedro Rodriguez, Leo Kinnunen, both F1. Often used as a training (T) or benchmark car, it was Rodriguez's favorite 917. At Le Mans Test weekend, #21 posted the 3rd fastest time with Jo Siffert, Derek Bell, and Jackie Oliver driving. Gulf's main motorsport technical base, in the Autodrome in Dubai, UAE.
2016 Ford Racing GT X1, # 67. A model of the Ford GT intended for the LM GTE-Pro racing class. This dual overhead cam, twin-turbo V6 powered model finished first and fourth in the 2016 24 Hours of Le Mans classic. The gearbox is 6-speed and manual-sequential paddle actuated. In Ford parlance, Ecoboost means direct fuel injection, variable camshaft timing, and turbocharging.
1967 Ford Mk IV. Le Mans winner 1967. 7L V8 engine producing 500 hp at 5000 RPM, 4-speed manual gearbox, 2205 LB.
1962 Ferrari 250 GTO. 1963. Le Mans, DNF at nine hours. Owned by Count Volpi's Scuderia Serrinima Veneziz team. V12, 300 hp at 7,500 RPM, 5-speed gearbox, 2,100 lb. This 1962 model set a record auction price when sold in Monterey for over $48 million.
1963 Ferrari 250 GTO. 1963 24 Hours of Le Mans, first in class, second overall. V12, 300 hp OHC, 5-speed gearbox, 1,940 lb.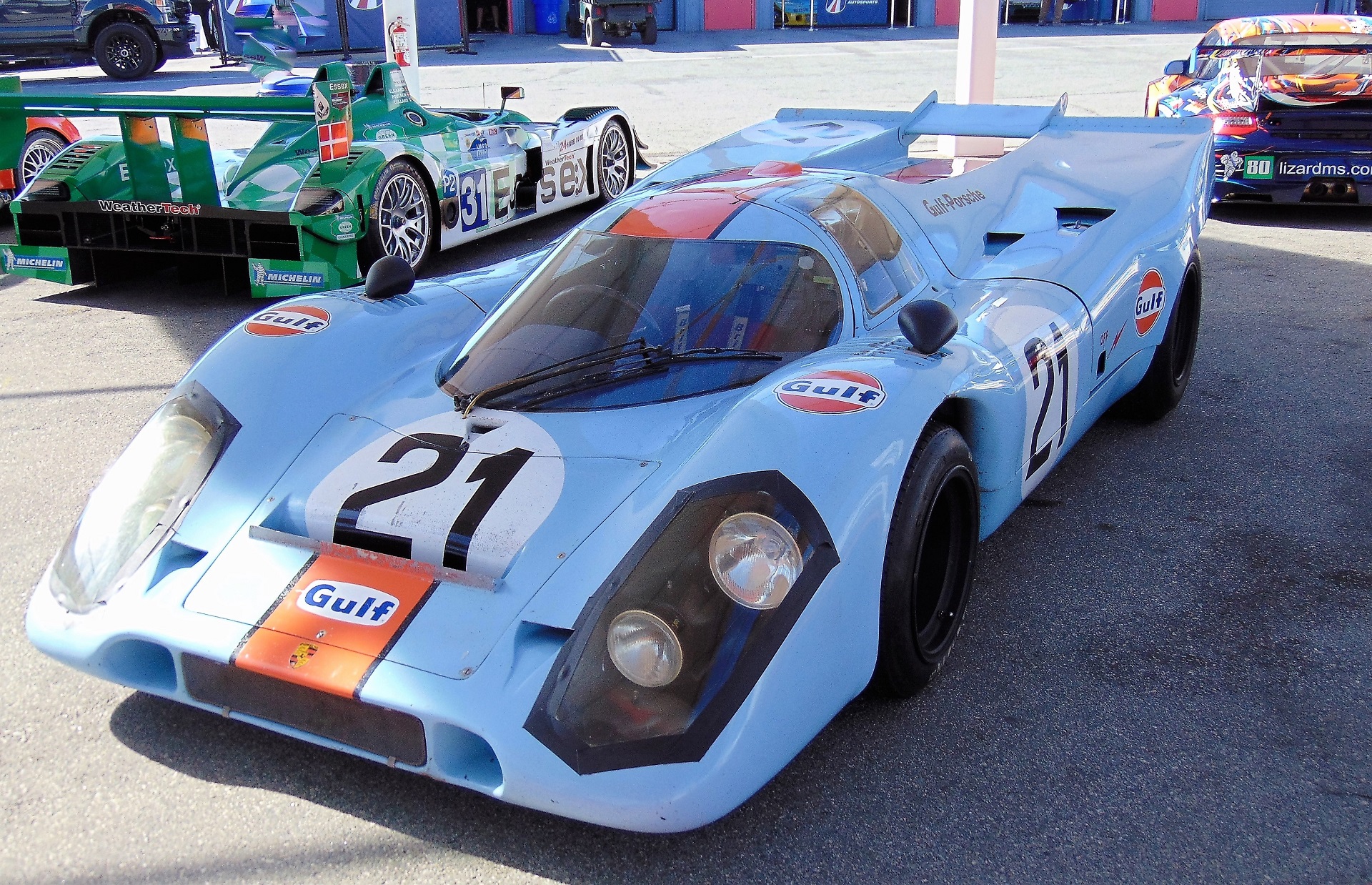 As for the $48-million Ferrari, this may be less of a frenzied auction battle where someone dropped the decimal point, than shrewd investors believing that this race-car-objet-d'art will eventually reward them. If future annual appreciation of this car is whatever, say twelve percent annually, value would reach $150-million in under ten years. With art and exotic cars, values that go up sometimes drop far down. Appreciation rates of art and exotic cars are unpredictable and are not tied closely to the inflation rate that the US Federal Reserve manages. This kind of investing requires patience, time, and staying power when others are running for the exits with a loss. For ultra-valued cars, do your research and act conservatively.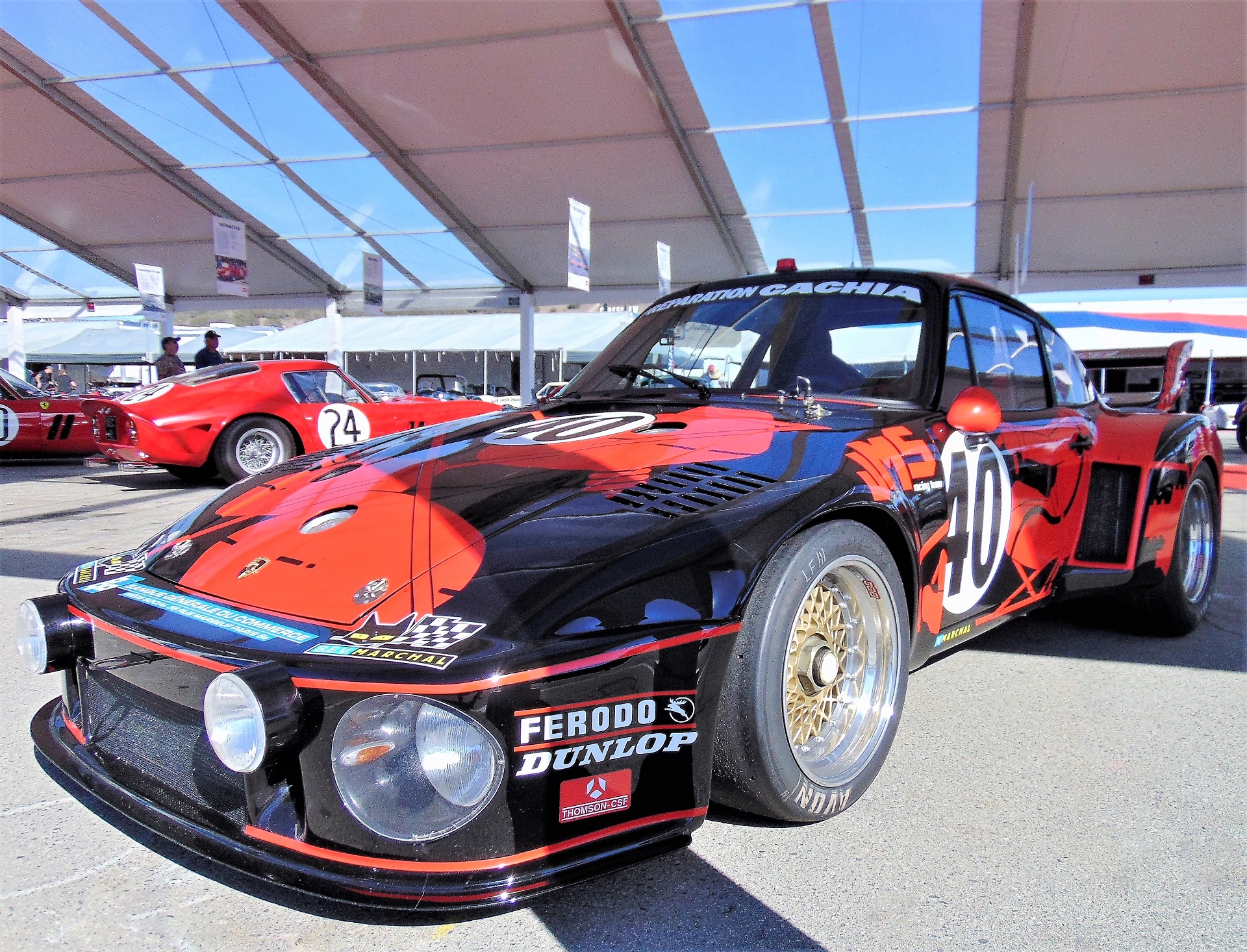 Why endurance racing? It demonstrates the durability of race cars, equipment, and participants. It's pure grit! Endurance racing also provides a nice contrast to the Formula One sprint.
Currently, four car classifications cover racing in the 24 Hours of Le Mans.
The top two classes are LMP1 and LMP2, representing the Le Mans Prototype. The differences between the two are in speed, power, and weight. The final two classes, which began in 2011, are production-based grand touring designations, GT Endurance Professional and GT Endurance Amateur. Both of these classes fall under the LM GTE, or "Le Mans Grand Touring Endurance" regulations. (1)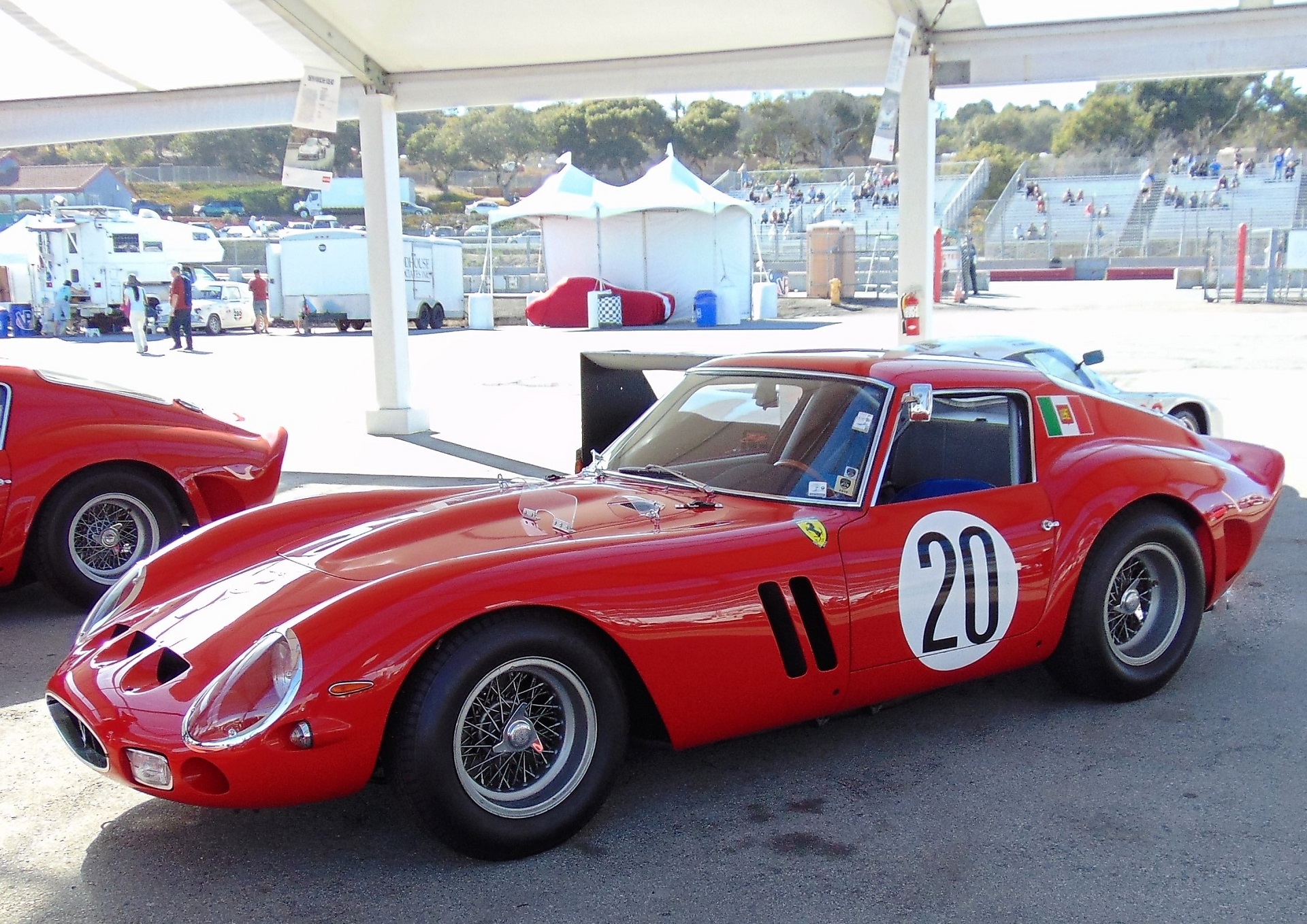 Following are a few statistics from the 24 Hours of Le Mans endurance race. When evaluating these statistics, remember that they are affected by changes over time to regulations, automotive technology, and even to the layout of the race track, Circuit de la Sarthe, which is composed of near 8.5 miles of purpose-built race track incorporating public thoroughfares.
The first running of the 24 Hours of Le Mans occurred over May 26 – 27, 1923. The race occurred on the public roads around Le Mans, a city in northwest France of nearly 160,000 inhabitants.
Top Winners of All Time by Marque
Porsche, Germany, 19 wins
Audi, Germany, 13 wins
Ferrari, Italy, 9 wins
Jaguar, UK, 7 wins
Bentley, UK, 6 wins
Toyota, Japan 5 wins
Ford, USA and Alfa Romeo, Italy, 4 wins each
Porsche recorded the most consecutive wins, seven, from 1981 to 1987.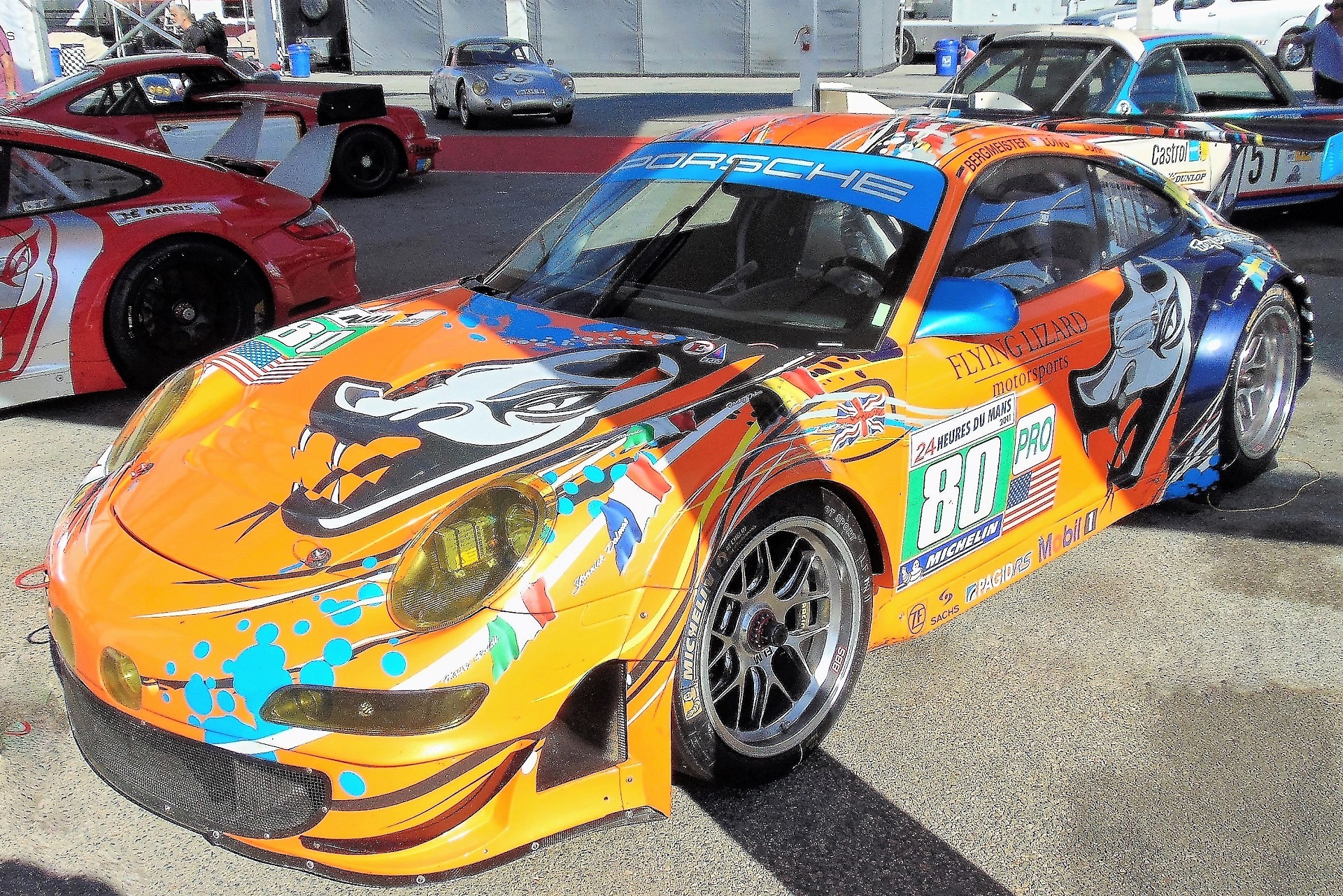 Laps and Mileage in the Race
The typical number of laps in the race is nearly 400. Total race miles covered are generally in the low-mid 3,000s. This is roughly 20-percent further than the straight-line distance from Miami, Florida to Seattle, Washington. Lap times are in the low three-minutes, with the highest average lap speeds near 150 m/h (250 km/h). It's a long race and those cars are moving right along!
Let's look at some of the winningest marques at the 24 Hours of Le Mans endurance race to see if we can drill down and learn what helped them to win so many times. Call the reasons critical success factors, or enablers, whatever you like. But they are the factors that stand out as causes in the winningest teams of the 24 Hours Of Le Mans. We will review a summary of them after looking at the individual histories of several marques.
Porsche has exhibited dedication and steadfastness of purpose in motorsports racing for 65 years without a break. Porsche's technology expertise has always been among those at the forefront of auto racing. Consider Porsche's turbocharger, sequential turbocharging, rear-mounted boxer-style gasoline engine with mirrored piston motion, the hybrid-powered supercar, all-wheel drive, the high power to cylinder displacement ratio, and lightweight plastic-metal composite technology.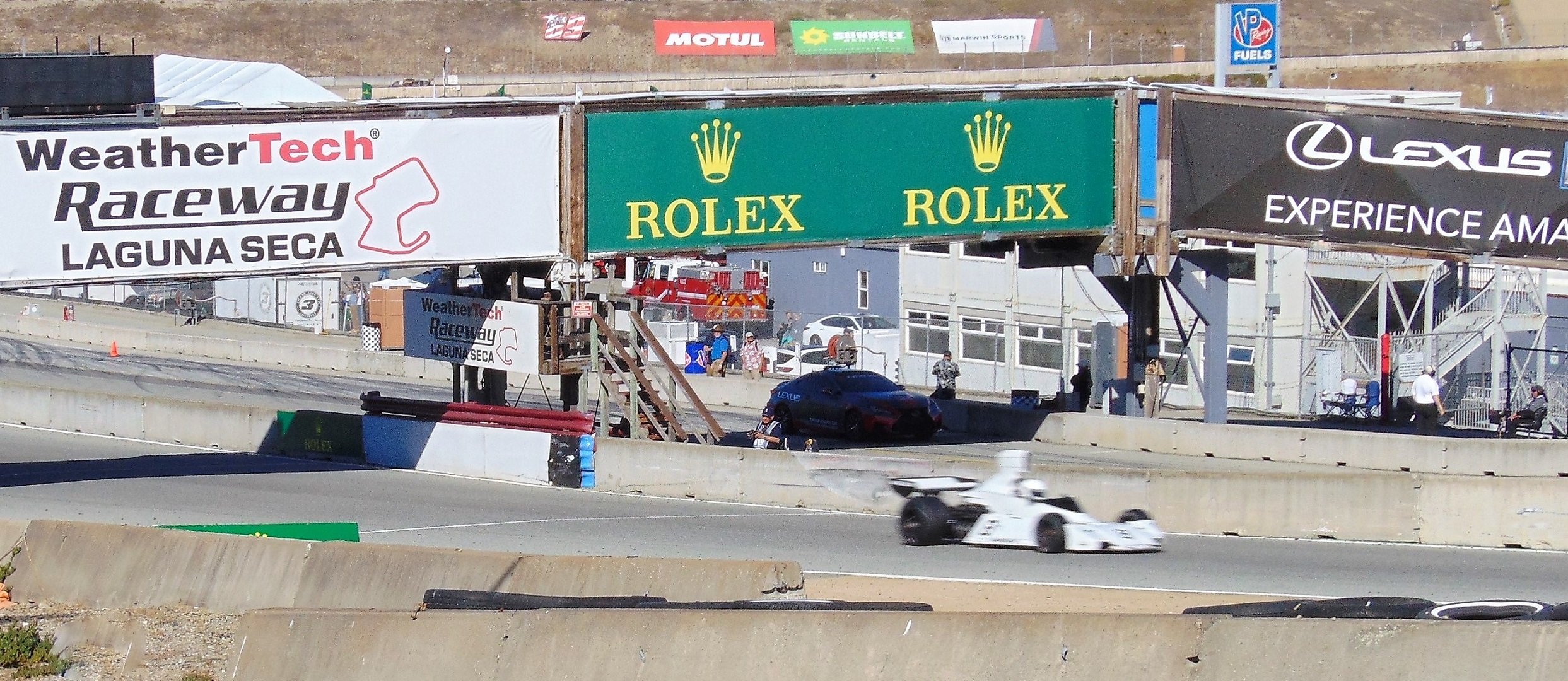 Porsche's first participation in the Le Mans classic was in 1951, a and subsequent class victory with the 356 SL served as a symbol to Porsche of what was possible. This provided confidence, inspiration, and impetus for future racing efforts, which helped keep Porsche in the thick of competition and winning for decades. To win at Le Mans important prerequisites are a quick and reliable car but also top drivers. A highly experienced pit crew goes without saying. Pervasive teamwork on both sides of the pit wall is essential.
Audi's win rate at the 24 Hours of Le Mans exceeds 80-percent, and their e-tron quattro hybrid technology is undefeated on the La Sarthe circuit. Success sometimes begats further success, probably due to many factors – experience gained, growing confidence, and development of technology. Audi's motive power began with TDI diesel power, and later evolved to the e-tron quattro six-cylinder diesel-hybrid system. Competitive drivers have helped Audi to their wins, with Tom Kristensen leading all drivers with nine wins for Audi.
In Toyota's run-up to 2018, an unfortunate incident late in the race always seemed to postpone Toyota's victory. Determined, Toyota patiently prepared for every and any eventuality in future races. When the opportunity arose with Porsche and Audi stepping back from the 24 Hours Of Le Mans, Toyota took the top podium spot in the next five races over 2018-2022 using hybrid power.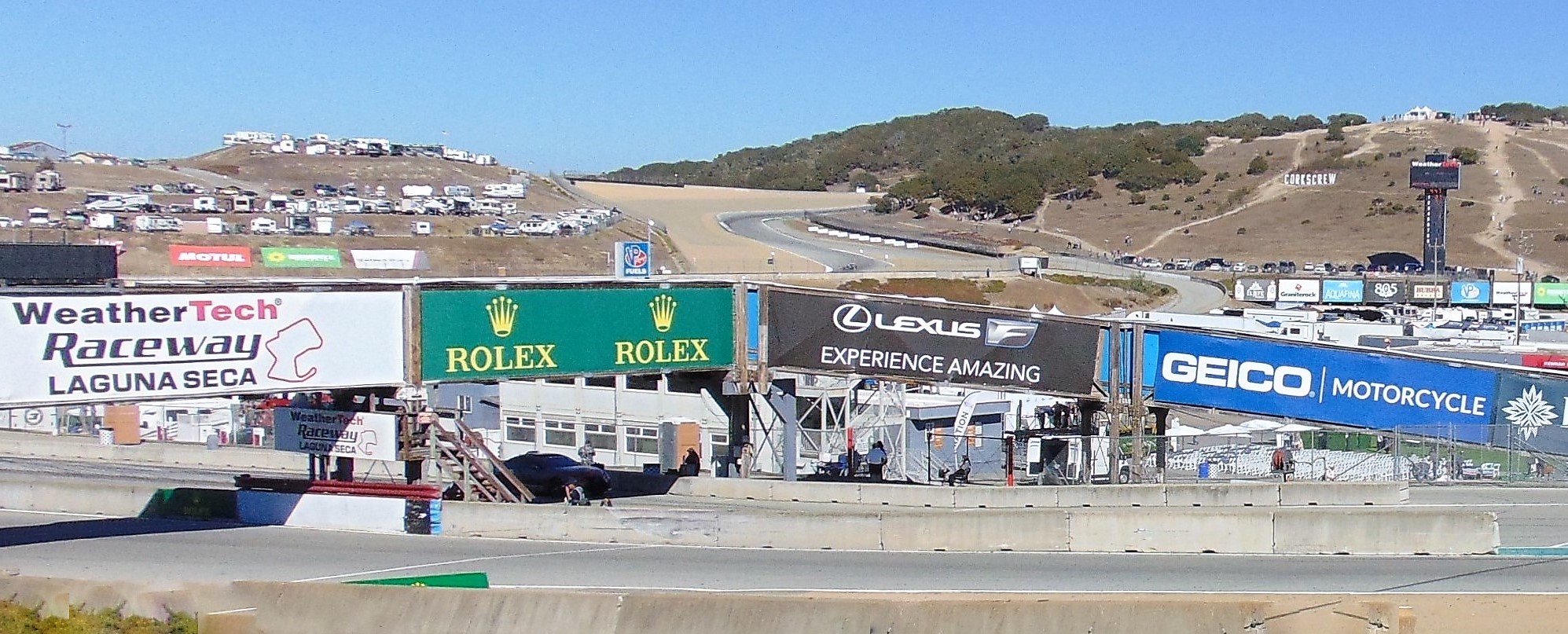 Ensuring that fine drivers were behind the wheel didn't hurt the effort either. Fernando Alonzo, Mark Webber, and Sebastion Buemi, all Formula One drivers, with Alonzo being a two-time F1 World Drivers Champion nearing the rare Triple Crown, if only his Indy car was willing, and importantly, formally recognized by the F1 competing drivers as the top pilot in all of F1. As the President of Toyota Motor Corporation, the leadership of Akio Toyoda, a fan of motorsports and cars, was a big factor in arriving at this victory.
In the 1960s Ford tried to forge a deal in which they would buy Ferrari thus creating an intercontinental racing juggernaut. Marathon negotiations with Ferrari went on for 22 days. At the moment Ferrari appeared ready to sign, Ferrari's founder and boss, Enzo Ferrari, sensed that the total control he felt he had been promised was in jeopardy. Mr. Ferrari walked out, reportedly jilting Ford.
Apparently, Ford felt that they had not been treated reasonably in the Board Room. Ford made a plan to deal with Ferrari in the best possible place, on the race track! Some call this reprisal, but it was, after all, human nature. Thus motivated, Ford began the campaign that yielded the four consecutive wins at the 24 Hours Of Le Mans, 1966 – 1969 of their famed Ford GT40 and Mark IV. The supercharged street car version, Ford GT, has always been one of my favorites.
'Racing is in our DNA' Ferrari has stated. It's easily seen that racing is innate in the Ferrari culture. Enzo Ferrari's personal signature was required in order to permit a client to purchase certain limited-edition Ferraris. Mr. Ferrari wanted to feel confident that the car would be raced, and that the client had the means, experience, and desire to win! He was just being a smart and proud businessman in protecting the reputation of Ferrari and himself.
Regarding the winningest teams, they belong to powerful automobile manufacturers with massive resources, and multitudes of customers. If they don't have a particular resource, they'll get it. They must be successful, and they are.
Rolex Monterey Motorsports Reunion Race Results
A few of the top finishers follow in the Rolex Monterey Motorsports Reunion, August 20, 2022 (2):
Group 2: 1955-1966 SCCA Sports Racers (5-laps)
No. 196 – Harindra de Silva, Manhattan Beach CA
1965 Elva Mk 8 2L, Grn/Red
Best Lap – 01:59.187
Group 3 – 1974-1979 Formula Atlantic (10-laps)
No.98 – Danny Baker, San Francisco CA
1979 Ralt RT1 1.6L, Red
Best Lap – 01:26.079
Group 4 – 1955-1966 SCCA Production Cars (10-laps)
No.7 – Horatio Fitz-Simon,Pleasanton CA
1964 Lotus 26R 1.6L, Grn/Yel
Best Lap – 01:40.177
Group 6 – 1923-1955 Le Mans Celebration (9-laps)
No.8 – Jeffrey O'Neill, Larkspur CA
1960 Maserati-Tipo-Birdcage 2.89L, Blu/Wht
Best Lap – 01:58.150
Group 7 – 1956-1971 Le Mans (9-laps)
No.1 – Gunnar Jeannette, Downers Grove IL
1971 Porsche 908/3 Prototype 2.997L, Blue
Best Lap – 01:28.079
Group 8 – 1972-1982 Le Mans (11 laps)
No.68 – Dario Franchitti, Atherton CA
1972 IGM 1972 Duck-hams LM 2.993L, Orange
Best Lap – 01:28.236
Group 10 – 1981-2005 Le Mans Prototypes & GT1 (14 laps)
No.42 – Connor DePhillippi, Woodcliff Lake NJ
1999 BMW V12 LMR 6L, White
Best Lap – 01:24.493
Group 11 – 1955-1969 Saloon (10 laps)
No.90 – Parker McKean, Gig Harbor WA
1967 Alfa Romeo GTV 2L, Gray
Best Lap – 01:44.225
Group 12 – 1966-1972 Historic Trans-Am (12 laps)
No.6 – Bruce Canepa, Scotts Valley CA
1970 AMC Javelin 5L, Blu/Wt/Rd
Best Lap – 01:44.721
Group 13 – 1966-1985 Historic Formula One (12 laps)
No.27 – Charles Nearburg, Dallas TX
1981 Williams FW07C 2.9L, Grn/Wht
Best Lap – 01:23.117
Group 14 – 1981-1991 IMSA, GTO, Trans Am (12 laps)
No.74 – Spencer Brockman, Westport CT
1991 Mazda RX7-GTO 2.6L, Blue
Best Lap – 01:32.869
Credits:
(1) Le Mans 24 Hour Car Categories
2022 Rolex Monterey Motorsports Photo Gallery