[2022 Edition] Current Alfa Romeo Model Lineup
Everything You Need to Know About 2022 Alfa Romeo Model Range. The Ultimate Alfa Romeo Buyers Guide, With Prices, Specs, Reviews As Well As Our Opinion On the Good & Bad from Alfa Romeo This Year
As a brand, Alfa Romeo has looked to reinvent itself with a concerted resurgence in the North American markets, after a somewhat brief and unextraordinary appearance in the later half of the 20th century.
This movement officially kicked off in 2014, when the company introduced its affordable, lightweight, mid-engined sports coupe – the Alfa Romeo 4C – to the region. Never lacking in performance and personality, the charismatic mid-engined 4C would go on to become the brand's poster model.
Alfa Romeo's brand-rebuild was not going to be a one-man team, with the company unveiling its 4-door saloon model – the Alfa Romeo Giulia – at the 2015 Los Angeles Auto Show. Fast forward another year, and the Alfa Romeo Stelvio crossover SUV would also make its debut.
On a relatively small, but considerably effective scale, Alfa Romeo has made some ground in the North American markets thanks to this strategy. However, as 2021 came to a close there are some notable changes in direction that the company is taking going forward, especially since Stellantis appointed Jean-Piilippe Imparato at the brand's helm.
Alfa Romeo has officially axed production of the 4C Spider, having already taken it off the market in 2021, with nothing in the pipeline for a direct successor. Production ended in December 2020 with a special limited edition Alfa Romeo 4C Spider 33 Stradale Tributo, a farewell edition paying tribute to the 33 Stradale, the extremely rare and iconic mid-engined sports car of the late 1960s and the run has been capped for the U.S. market to just 33 units.
Alfa Romeo's focus will now be on their more mainstream and profitable models, such as the aforementioned Giulia and Stelvio.
A new compact crossover SUV called the Tonale had been slated for release in 2021, but the introduction date has moved to 2022 in the meantime. When it arrives in late Q2 or early Q3 of 2022, it will be Alfa Romeo's entry-level model as well as the company's first hybrid.
Moreover, Alfa Romeo has been teasing the return of the GTV badge for 2022, but so far there's no news of the new model's official premiere date.
Below is everything you need to know about the 2022 Alfa Romeo lineup.
Alfa Romeo GTV
2022 Alfa Romeo GTV Lineup
The GTV badge could make its return to the Alfa Romeo lineup for 2022, previously being featured on a front-wheel drive 2+2 coupe produced from 1995-2005. Fittingly, the new all-new Alfa Romeo GTV is expected to be presented in a modern coupe configuration, and will most probably be based on the current Giulia platform. It should also feature similar powertrain offerings as the rest of the current line-up, with a base version coming equipped with a 2.0-liter turbocharged four-banger. At the very top, the Quadrifoglio variant might offer the more powerful 2.9-liter twin-turbocharged engine, while some sources close to the company predict the GTV could also debut as a hybrid or an EV. All indications point to the GTV becoming a proper car from Alfa Romeo, as it assumes its position as the only 2-door model in its roster.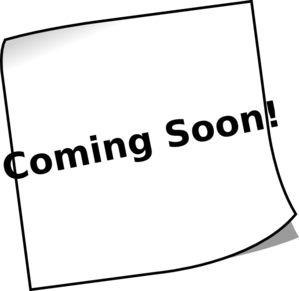 2022 Alfa Romeo GTV
Base price: TBD

Engine: TBD

Power: TBD

Torque: TBD

0-60 mph: TBD
As mentioned earlier, we can expect the base version of the GTV to be powered by Alfa Romeo's 2.0L turbocharged inline-4 engine, which should produce around 280 horsepower. The Quadrifoglio version which would likely follow would utilize a hybridized version of the raucous 505-horsepower 2.9L twin-turbocharged V6 seen in the other Quadrifoglio models.
Word is that Alfa Romeo is continuing to develop its revolutionary hybrid system which will enable the car to produce in excess of 600-horsepower for short bursts. The electric motor is also said to be capable of running the car on its own power for up to 30 miles in EV mode. The GTV will likely come standard rear-wheel drive, while it is possible that an optional all-wheel-drive setup will be available to those who want it.
Trims, Specs & Pricing
TBD
Alfa Romeo Tonale
2022 Alfa Romeo Tonale Lineup
Alfa Romeo first unveiled the Tonale concept at the 2019 Geneva International Motor Show. The compact luxury crossover SUV was slated for production in 2022, but the automaker did its bid to get the car to market in the second half of 2021, which eventually didn't happen. However, recent news headline the Tonale for Q3 2022. Holding no punches as it looks to shake up this increasingly popular market segment, the Alfa Romeo Tonale promises to spice up the current two-model Alfa Romeo lineup with its characteristic Italian styling. In the marque's move towards electrification, the Tonale will be the first ever hybrid to be produced by the marque. Relative to the rest of the model lineup, the Tonale plug-in hybrid will slot in under the Stelvio, making it the entry level Alfa Romeo.
Beyond that, not much is known about the Tonale just yet. However, we can expect that the Alfa Romeo tradition of producing cars with a focus on driving enjoyment, will be on full display via their latest SUV. It has been contrived to compete with the likes of the Audi Q3, BMW X2, Mercedes-Benz GLA and Volvo XC40. We also foresee the Tonale trims following a similar hierarchy as the rest of the range, with its base model being likely front-wheel drive and equipped with a smaller engine, with the eventual Quadrifoglio variant boasting a bigger engine and likely all-wheel drive.
2022 Alfa Romeo Tonale
Base price: ~$35,000

Engine: Turbocharged inline-4 hybrid or plug-in hybrid

Power: TBD

Torque: TBD

0-60 mph: TBD
The Alfa Romeo Tonale has the potential to be a gamechanger for the brand, much like how the Stelvio was when it was first released. With its low price of entry, the compact hybrid SUV should be able to take the game to its competitors if it delivers on all the hype it has generated so far.
While the base model will likely sell in greater quantities and ultimately target a broader demographic of buyers, it will be the (highly likely) Quadrifoglio variant that will provide the thrills and fanfare needed to turn heads, and garner the attention the Tonale needs to become the commercial success that Alfa Romeo is banking on.
Trims, Specs & Pricing
TBD
Current Alfa Romeo Giulia Lineup
2022 Alfa Romeo Giulia & Giulia Quadrifoglio Cars
Updates for 2022: The Alfa Romeo Giulia will remain mechanically unchanged compared to the last year's model, but will receive a noticeable price hike that will push it away from the sub-$40,000 price range. The entry level 2022 Giulia will carry over some subtle aesthetic updates and interior refreshments it got in 2021, that included new exterior color choices and interior trimming. Two highly limited track-oriented variants based on the Quadrifoglio – known as the GTA and GTAm – were all sold out and discontinued, leaving the Quadrifoglio as the range-topper again.
The Alfa Romeo Giulia is the gateway car for experiencing the best of Italian racing heritage. With a sharp-handling chassis, fantastic driving character, and a peppy engine palette starting from the base model, the Giulia has set benchmarks in many areas when it comes to entry-level luxury sports sedans. The Alfa Romeo Giulia Quadrifoglio takes the sporty sedan to the next level, making it expansively superior to the baseline variant.
2022 Alfa Romeo Giulia
Base price: $42,950

Engine: 2.0L turbocharged inline-4

Power: 280 hp @ 5,200 rpm

Torque: 306 lb-ft @ 2,000 rpm

0-60 mph: 5.1 sec
Alfa Romeo focused on small and subtle improvements to the Giulia for MY 2022. With a redesign for the 2020 model year, the changes were smaller this year. Nicer interior materials, a new touchscreen infotainment system, and additional active-safety tech bring Alfa's core sedan and SUV in line with the competition. They sound like small changes but that make a huge difference. Alfa Romeo have raised the luxury and technology components and you can see it, feel it and experience it. The trims for the 2022 Giulia have been simplified to include Giulia Sprint, Giulia Ti and Giulia Veloce.
Trims, Specs & Pricing
Giulia Sprint
Starting at $42,950 MSRP*

2.0L 280HP Direct Injection I4 Turbo Engine with 8-Speed Automatic Transmission and optional Q4 All-Wheel Drive

8.8-inch touchscreen with AM/FM/HD Radio™, Satellite Radio, with Bluetooth® audio

8-way power leather front seats, including 4-way power lumbar support and driver-seat memory

Flat-bottomed leather-wrapped steering wheel with audio controls

Alfa DNA Drive Mode Selector (Dynamic, Natural and Advanced Efficiency)
Giulia Ti
Starting at $45,750 MSRP*

18-inch Dark Turbine aluminum wheels

8.8-inch touchscreen color display with navigation

Genuine Dark Gray Oak Wood interior trim

Heated front seats, heated steering wheel, and heated windshield washer nozzles

Standard Apple CarPlay® and Android Auto
Giulia Veloce
Starting at $50,890 MSRP*

Premium sport leather seats with 14-way power driver's seat and 12-way power passenger's seat adjustments

Sport leather-wrapped steering wheel with column-mounted aluminum paddle shifters

19-inch 5-hole aluminum wheels

Aluminum interior trim, pedals, and footrest with perforated leather shifter
2022 Alfa Romeo Giulia Quadrifoglio
Base price: $80,030

Engine: 2.9L turbocharged V6

Power: 505 hp @ 6,500 rpm

Torque: 443 lb-ft @ 2,500 rpm

0-60 mph: 3.9 s
The range-topping Giulia Quadrifoglio famously sports a twin-turbocharged 2.9-liter V6 with over 500 hp. It has the handling to match, with substantial upgrades, allowing it to negotiate turns on the racetrack or back country roads with ease. In fact, Alfa Romeo turned up a few notches in the sportiness department, with aggressive styling and a fantastic sounding exhaust to match. There were several changes in 2020 that carry over into 2022, including a new driver-focused cockpit and impressive technology including available Level 2 autonomy and an 8.8 inch touchscreen to control the car's vitals.
Trims, Specs & Pricing
Giulia Quadrifoglio
Starting at $80,030 MSRP*

2.9L Bi-Turbo 24-Valve Direct-Injection V6 engine

505 horsepower

Pro Drive Mode Selector with four settings

Alfa Link™ rear axle design with vertical rod

Available lightweight Sparco® carbon fiber seats upholstered in Alcantara® and leather

High performance Brembo Carbon Ceramic Brakes

Quad Exhaust System – Four Chrome Exhaust Tailpipes
A legitimate high-performance sedan...look at the numbers: 505 horsepower that enables 0-60-mph blasts of just 3.8 seconds."
Current Alfa Romeo Stelvio SUV Lineup
2022 Alfa Romeo Stelvio & Stelvio Quadrifoglio
Updates for 2022: The Alfa Romeo Stelvio will remain mechanically unchanged, but will be offered at an increased price. Like the 2021 version, the 2022 Stelvio will benefit from the update that addressed some of the major drawbacks from the previous year – most notably the quality of the interior – with a number of impressive changes. The interior now exhibits much more class with wood or aluminum trim throughout. The center console has also been redesigned with ergonomics, efficiency and minimalism in mind, while a digital instrument cluster is now also available as an option in selected trims.
On the outside, the Stelvio will get subtle updates to its grilles, side mirrors and LED taillights. Options for 2021 included a revised rear spoiler and a titanium exhaust system made by Akrapovič. The Stelvio is an SUV built for people who care about the driving experience, and for that we are grateful for. In a world that is making the transition to producing more practical and/or electrically powered automobiles, the raw, extreme and somewhat oxymoron of a car, is a welcome notion for sports car lovers.
Like the Giulia, the Quadrifoglio variant of the Stelvio is the base car on steroids. It improves on performance with a strong and responsive engine – shared with the Giulia QV – and sportier handling. Although practicality is not one of the car's strong suits amongst competitors, it is certainly one of the more endearing of the lot, thanks to its focus on driving character rather than cargo room.
2022 Alfa Romeo Stelvio
Base price: $45,150

Engine: 2.0L turbocharged inline-4

Power: 280 hp @ 5200 rpm

Torque: 306 lb-ft @ 2000 rpm

0-60 mph: 5.3 s
Thanks to the interior updates from the previous model year, the 2022 Stelvio now has a lot more to bring to the table. With that part of the picture now being in line with most of its competition, Alfa Romeo's top-selling model can finally be about more than just how great it drives, which it of course continues to do. While interior updates aren't normally making news headlines, they can and do make a huge difference. Alfa Romeo have raised the standard on its luxury and technology components; you can see, feel, and experience them firsthand.
Trims, Specs & Pricing
Stelvio Sprint (AWD Available)
Starting at $45,150 MSRP*

2.0L Turbocharged 4-cylinder engine with 280 horsepower and 306 lb-ft of torque

Alfa DNA Drive Mode Selector (Dynamic, Natural and Advanced Efficiency)

10-way power leather front seats including 4-way power lumbar support and driver seat memory

6.5-inch widescreen color display with Bluetooth,® AM/FM/HD radio, MP3, and Apple CarPlay™ / Android Auto™

18-Inch x 8.0-Inch 5-Spoke Aluminum Wheels

Front park sensors

Luxury leather-wrapped steering wheel

Heated front seats and steering wheel
Stelvio Ti AWD
Starting at $50,860 MSRP*

Premium painted brake calipers (Red/Black/Yellow) and Sport-tuned suspension

19-inch Sport 5-hole aluminum wheels

Genuine Dark Gray Oak wood interior trim



Stelvio Veloce AWD
Starting at $52,330 MSRP*

Premium Sport leather trim seats

Sport-tuned suspension

20-inch Sport 5-hole aluminum wheels

Aluminum interior trim
2022 Alfa Romeo Stelvio Quadrifoglio
Base price: $86,850

Engine: 2.9L turbocharged V6

Power: 505 hp @ 6,500 rpm

Torque: 443 lb-ft @ 2,500 rpm

0-60 mph: 4.0 s
The Stelvio Quadrifoglio recently owned the Nürburgring SUV record with a 7:51.7 time. That just about tells you everything you need to know about this astonishing performance SUV. Minor updates for the 2020 MY along the same luxury and technology side complete this epic package. Our favorite SUV on sale today, it makes the big heavy and powerful BMW M SUVs look like slugs. The Stelvio Quadrifoglio is a true masterpiece, with best-in-class 505 horsepower and segment leading torque ratings, and the most horsepower per liter in its class. Awesome SUV.
Trims, Specs & Pricing
Stelvio Quadrifoglio
Starting at $86,850 MSRP*

2.9-Liter 24-Valve Twin-Turbo Intercooled V6

505 Horsepower and 443 lb-ft of Torque

8-Speed Automatic Transmission with All-Wheel Drive

Available Carbon Steering Wheel and Sparco® Seats

Standard 8.8-inch infotainment display screen

Alfa DNA Pro Drive Mode Selector with Race Mode

14-Way Performance Leather/Alcantara® Sport Seats including Power Bolsters and Manual Thigh Support
The Stelvio manages to be both fascinating to behold and entertaining to drive. Its exotic styling and ethereal handling separate it."
Best Alfa Romeos On Sale Today
2022's Best Alfa Romeo. Our picks for the best Alfa Romeos this year.
1st Place - 2021 Alfa Romeo Giulia Quadrifoglio
With the spruced up GTA and GTAm sold out to die hard enthusiasts looking for a more hardcore Alfa Romeo experience, we're back to the good ol' Giulia Quadrifoglio. With a twin-turbocharged Ferrari-derived V6, this high performance Alfa is still one of the finest, most potent sports sedans on the market. Its stylish silhouette is perfectly accentuated with a Quadrifoglio-specific functional body kit, so that the 505-horsepower Giulia definitely stands out from the crowd.
2nd Place - 2022 Alfa Romeo Tonale
The upcoming Tonale SUV is ready to push the Alfa Romeo lineup into the future by becoming the company's first hybrid vehicle. We're hoping that it will also get its Quadrifoglio version as it could put the hybrid drivetrain to full use, thus becoming one of rare hybrid performance family cars out there. Being an entry Alfa Romeo at a rumored starting price of $35,000, 2022 Alfa Romeo Tonale could snatch a significant market share in the following years, enabling Alfa Romeo to expand its line-up further.