Back in the early 2000s, many car manufacturers were going through a period where the demand for supercars and hypercars was spiking. Koenigsegg came to be in this environment, Horatio Pagani released the Zonda to many dropped jaws, and Mercedes and McLaren combined to make the first proper super-tourer of the new millennium, the Mercedes-McLaren SLR.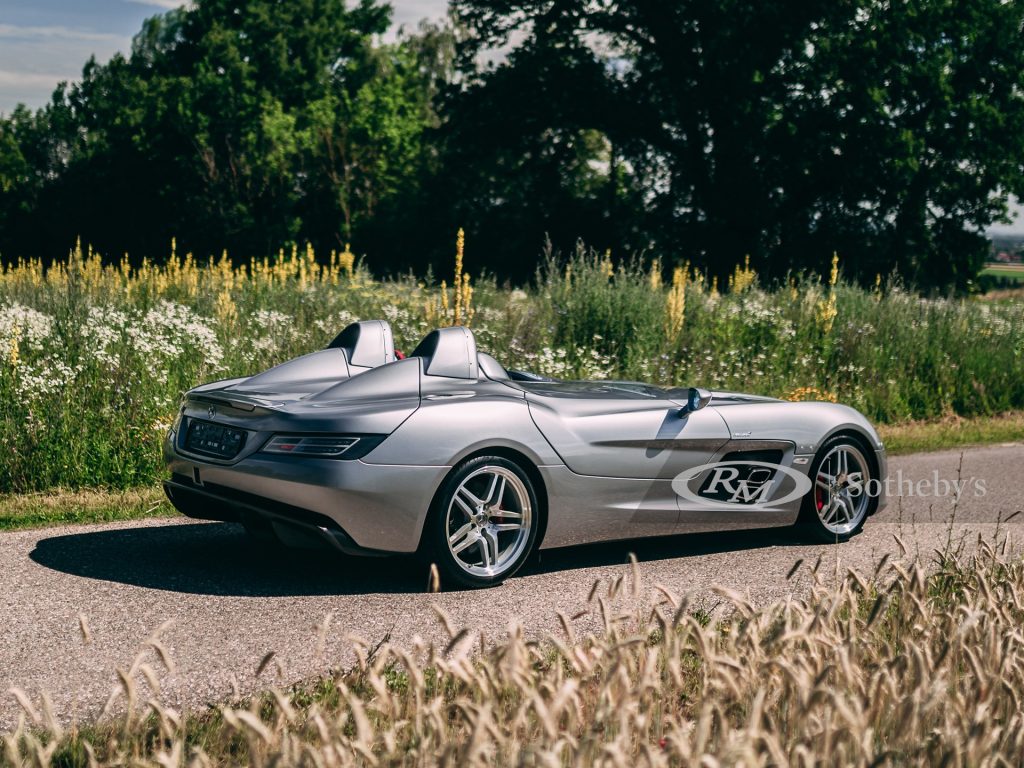 The SLR proved so popular, with a combination of extraordinary comfort and insane performance that follow up editions were released, such as the SLR Roadster and the even-more-powerful 722 series.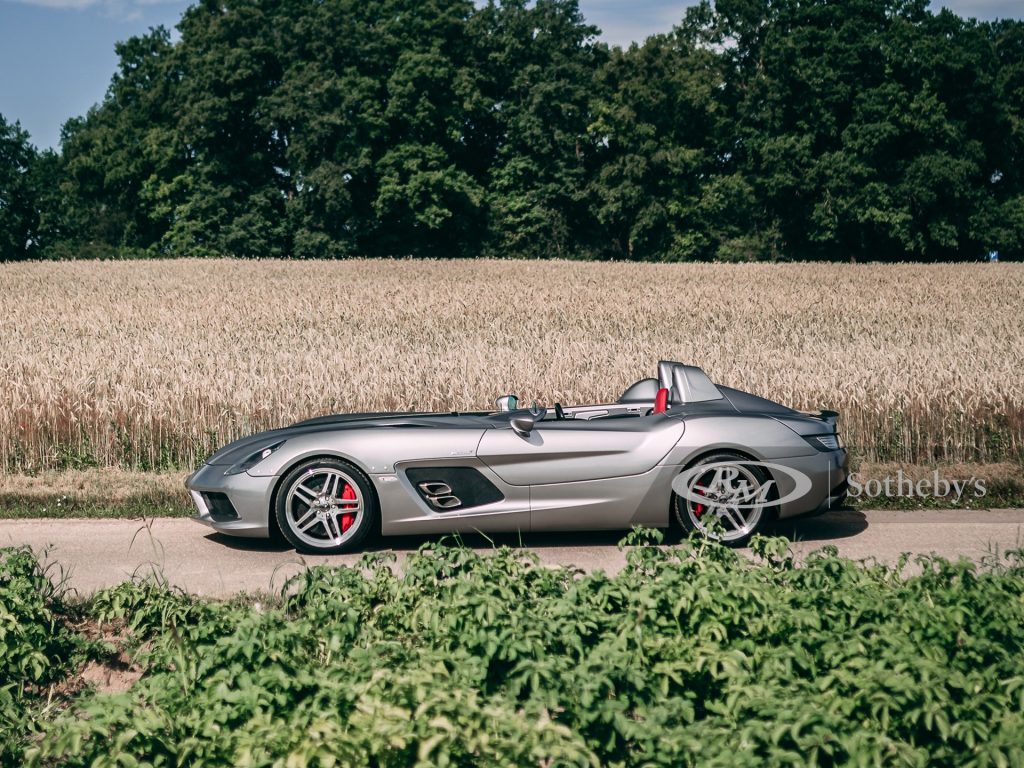 Then, to cap off the car's production, 75 special models named after the legendary Formula 1 driver Stirling Moss were made.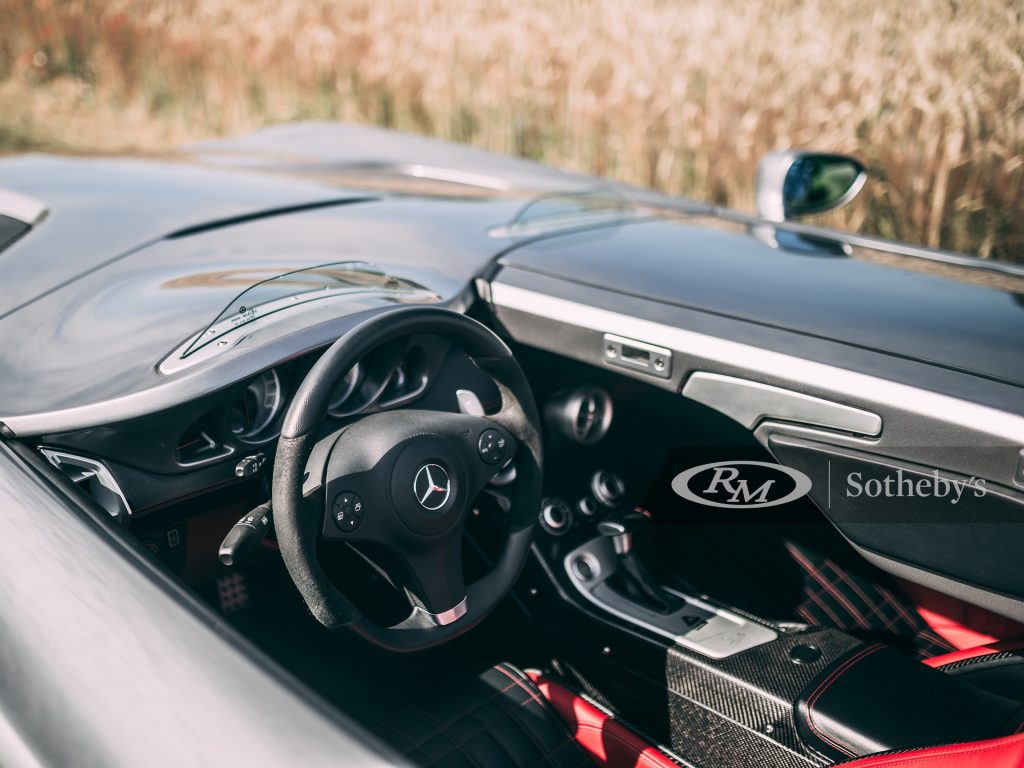 These were brutally simplistic evolutions of the original car, with no windshield, no folding top, just two seats, a steering wheel, a long bonnet with a supercharged V8 hiding underneath and an exhaust note reminiscent of a World War II fighter.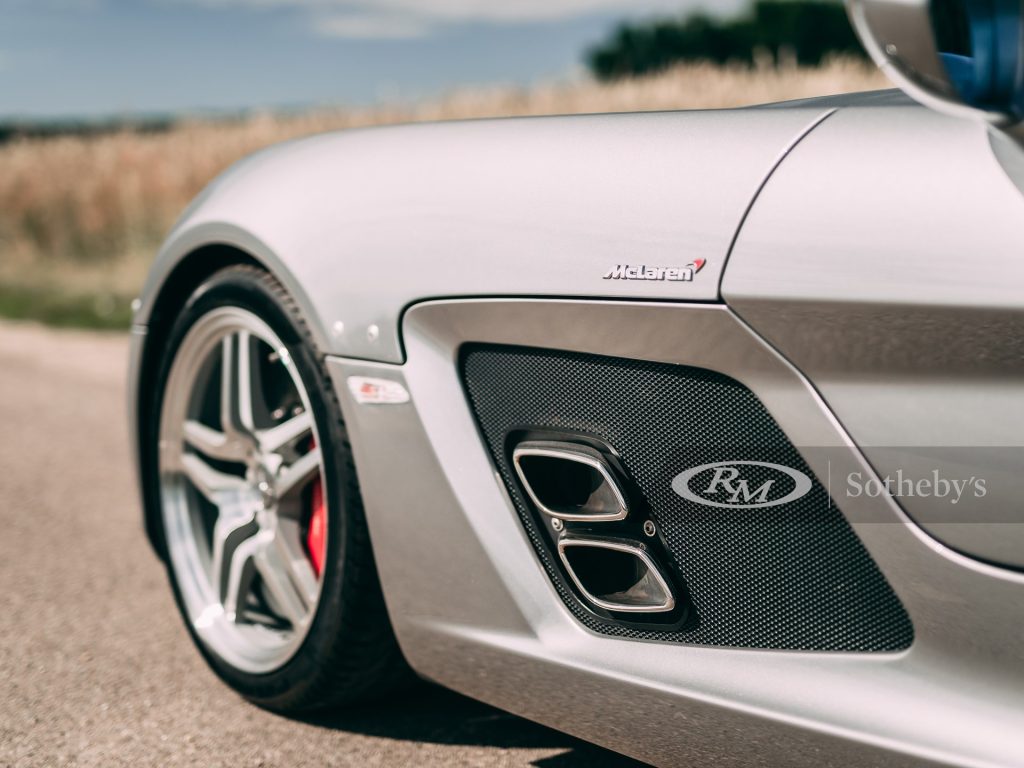 In an incredibly rare listing, one of the 75 cars was listed on RM Sotheby's online-only "Open Roads, The European Summer" auction. It apparently did not find a buyer that would meet the reserve price, and so it has gone unsold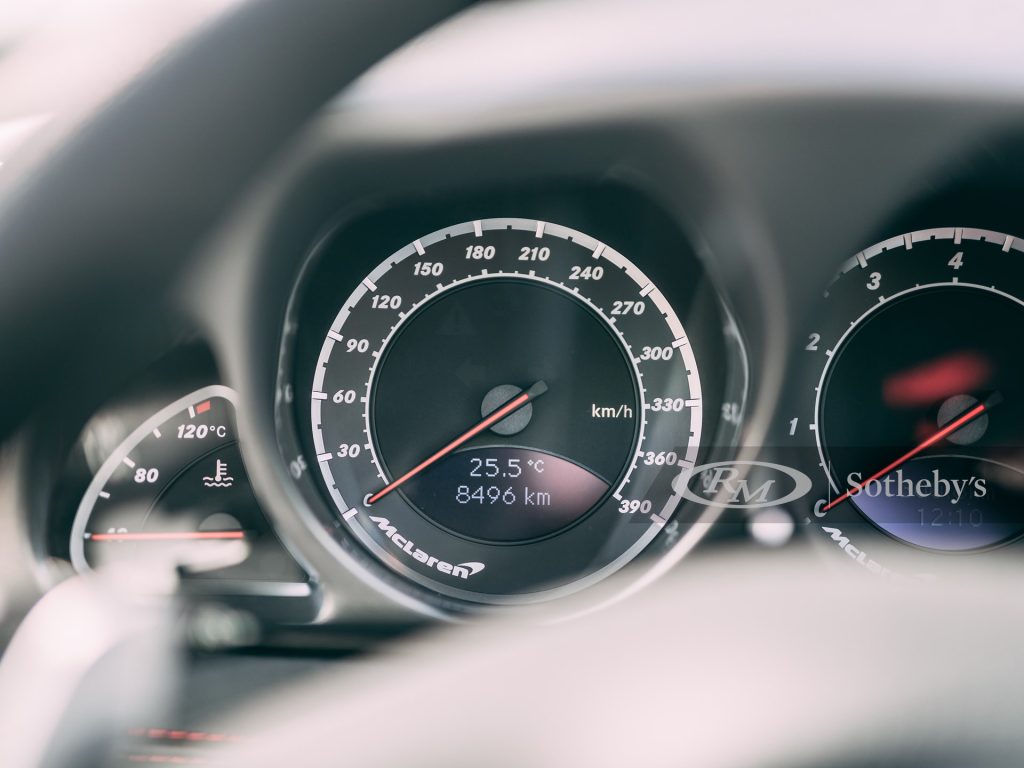 This car has had three owners through private sales to one another, yet has less than 9,000 kilometers (just under 5,600 miles).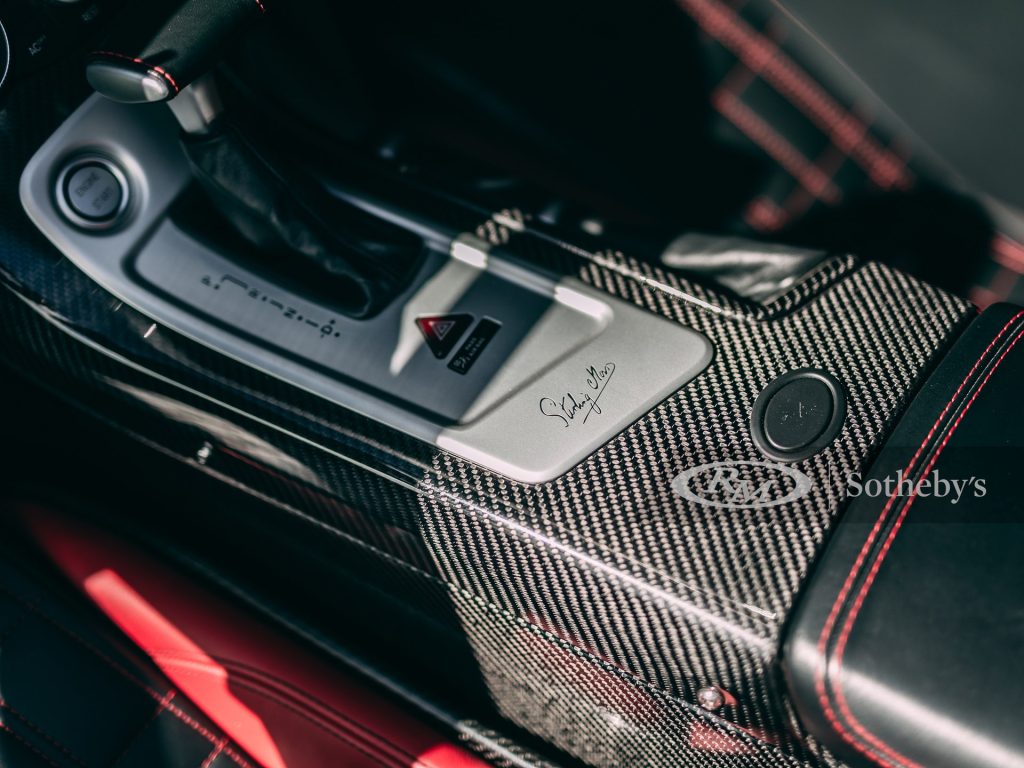 It was specified for delivery in December 2009 to have antimony grey crystal paint paired with a sparse, but luxurious black leather interior. It also had the optional Silver Arrow 300 SL red trim lines added to give it that special touch.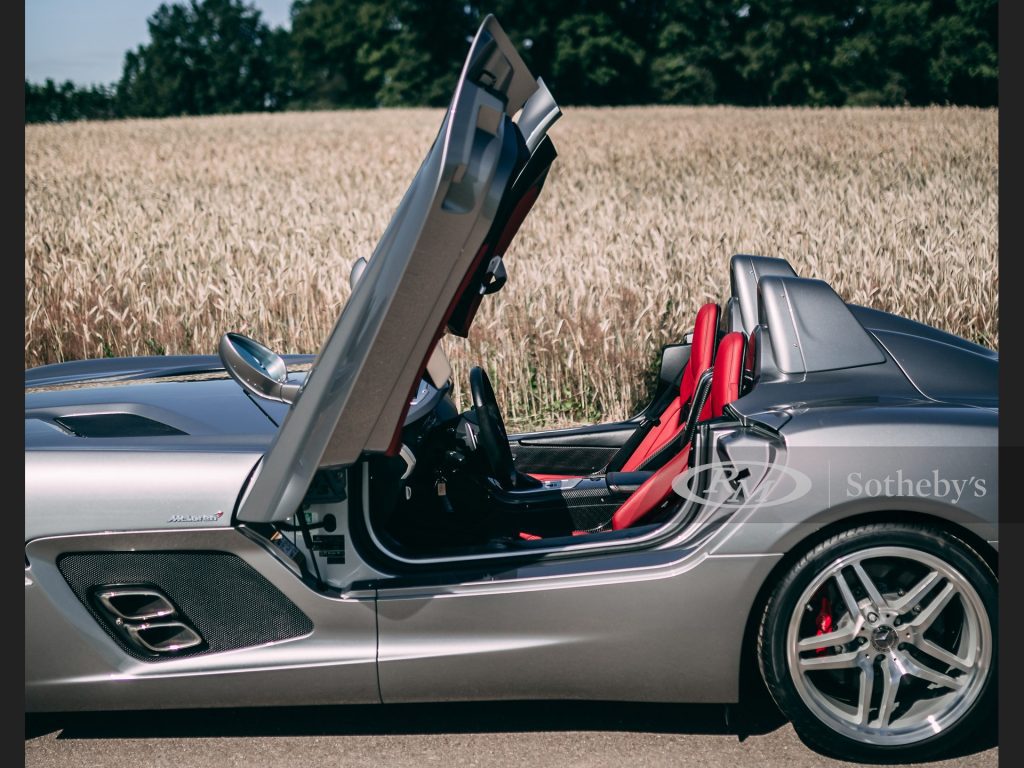 One of the rarest versions of an already fairly rare car, we can only wonder what the reserve price was, and if anyone will meet it…