Yesterday, news broke across the world that Sebastian Vettel, the primary and star driver at Scuderia Ferrari Formula 1, was leaving the prancing horse team.
The shocking revelation was made after Vettel and Ferrari, who had been in intense contract talks for months, both suddenly walked away from the negotiating table. Vettel wanted guarantees to being number one at the team, and a comprehensive salary within the new financial cap rules that were to come in 2021, and that has now been delayed to 2022.
Ferrari wanted Vettel to act more like a veteran coach to his teammate and Ferrari Academy development drivers and offered fewer years and less salary than was to Vettel's liking. As well, Ferrari is a team that is extremely stringent on team orders, such that if one driver is performing extremely well in a grand prix and the other is doing okay, priority is given to the better performer, no matter team status. This also did not sit well with Vettel.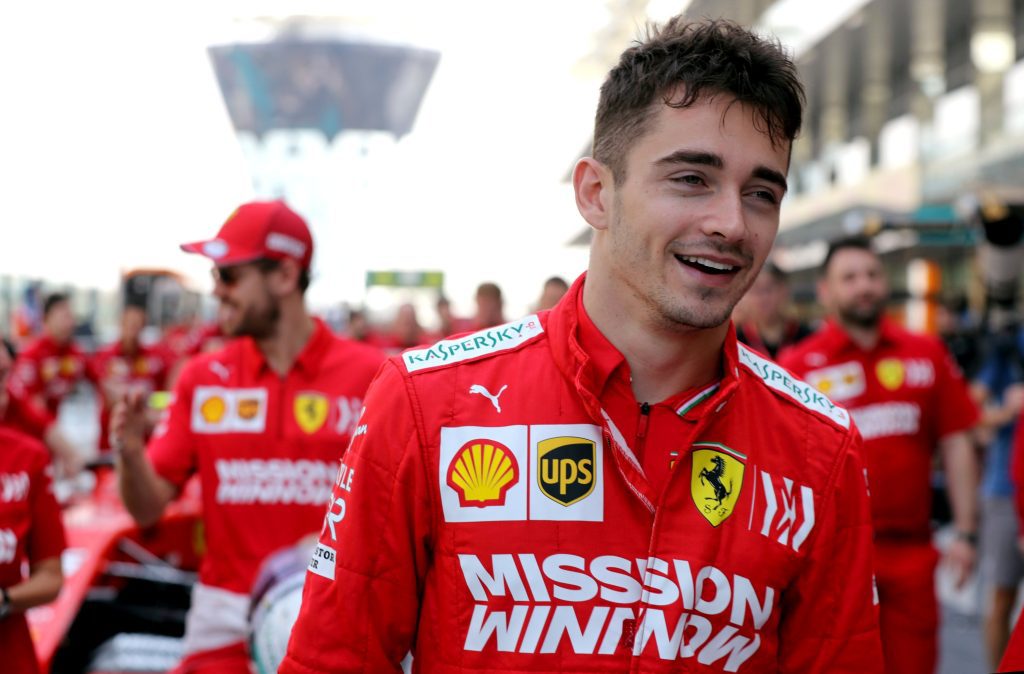 From Dream To Nightmare For Vettel
To analyze what had happened, one has to look back to 2015, when Vettel moved from Red Bull Racing, where he won four consecutive world championships from 2010 through 2013. Ferrari signed the young phenom to replace Fernando Alonso, with the expectations that he would achieve what the famed Spaniard could not, namely bringing a drivers' or manufacturers' title to the team.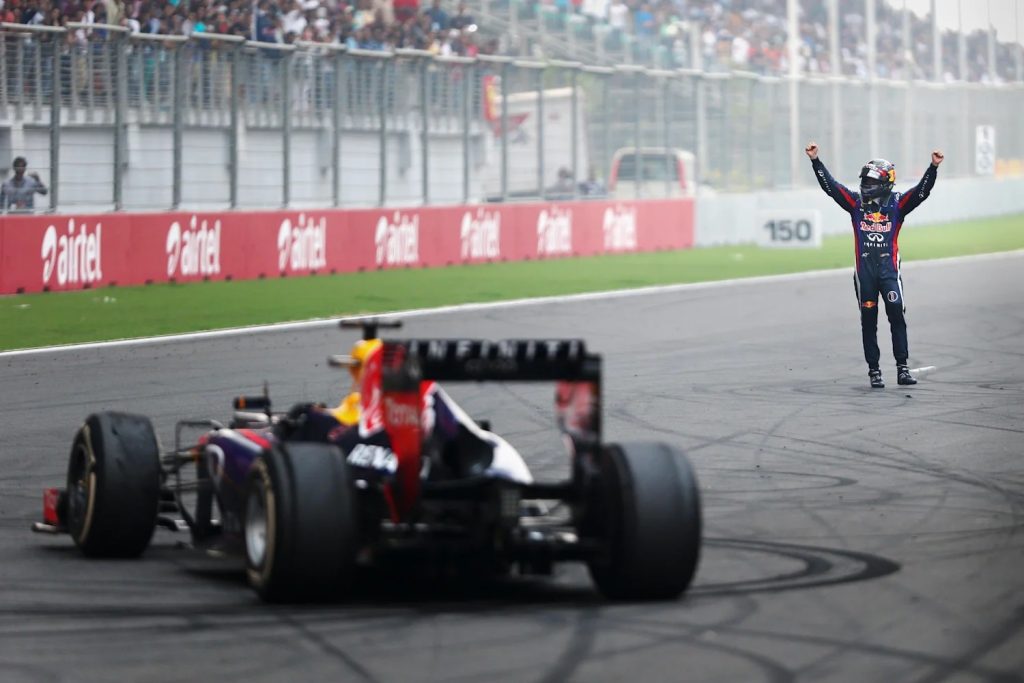 After failing to achieve that goal in four years, backed by one of the most experienced and level headed drivers in the field with Kimi Raikkonen, Ferrari was rightly concerned. As well during 2018, a young upstart that had moved through the lower formulas to drive for the Ferrari "junior team" Alfa Romeo, was making a serious impression on the team bosses.
That driver was Charles Leclerc, a Monegasque that was demonstrating raw talent and driving prowess despite being in an inferior car. Only three drivers in the past 25 years had impressed Ferrari enough to make an early offer in their careers to try to acquire them, and two of them actually did drive for Ferrari. Their names are Michael Schumacher, Fernando Alonso, and Max Verstappen.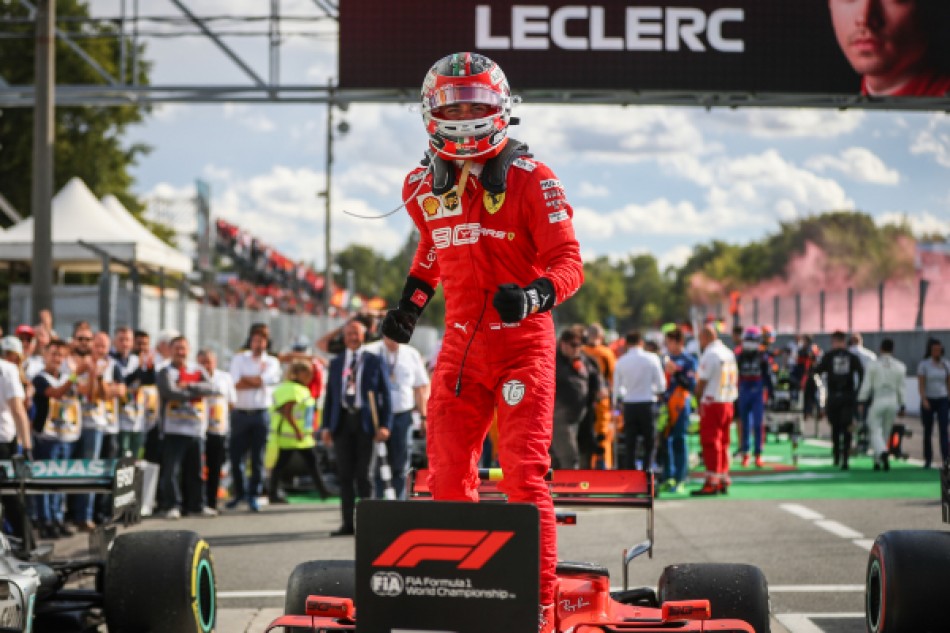 In 2019, Leclerc was signed to Ferrari on a one-year development contract. During the 2019 season, not only did Leclerc outpace his veteran teammate on many fronts, but he also won two races to Vettel's one, back to back, after the untimely death of his very close friend Anthoine Hubert in a devastating Formula 2 race mere hours before the primary Formula 1 race was to take place at the Belgian Grand Prix at Spa-Francorchamps. The second race he won was, of course, the following Italian Grand Prix at Monza, Ferrari's home race.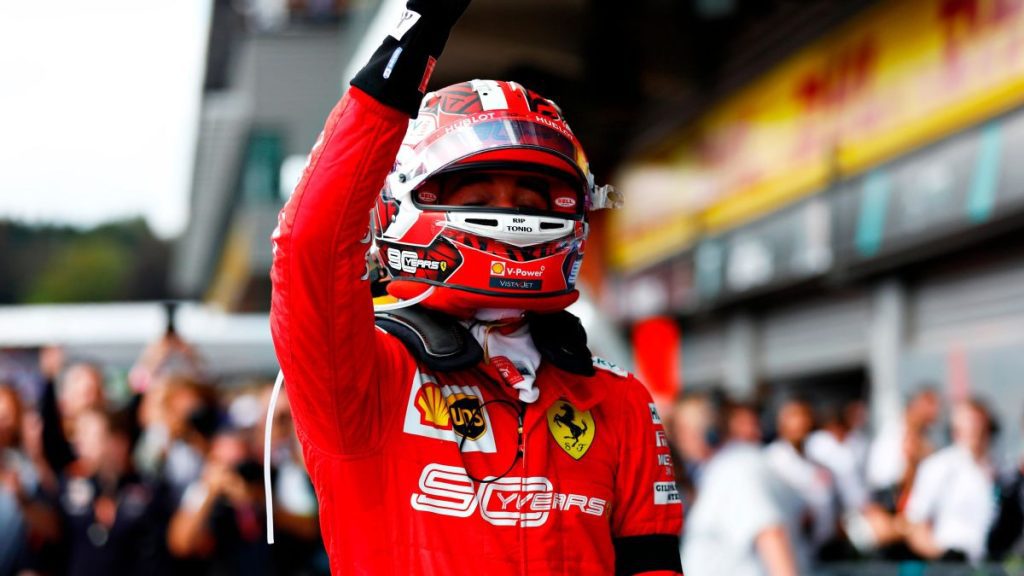 This grit and determination, as well as the channeling of his anguish and grief into victory, spoke extremely highly to the Italian hearts at Ferrari. If Italians are anything, they are a passionate and emotional people. As such, after the 2019 season concluded, Leclerc was signed as a full-time primary driver until 2024.
It's a blow to the (sometimes rightfully large) ego of the star and primary driver of a team, to be suddenly shunted from the spotlight and into the shadows. It's not like Ferrari was just dismissing him either, as they were very keen on keeping him on as a veteran and coach to younger drivers, and he was and is quite popular with the Tifosi, Ferrari's sometimes over-exuberant fans. But the nightmare for Vettel was that he was no longer the primary and star driver.
Why Announce The Departure Now?
In a usual season, by this time several races would have been run, and the big development push leading up to the summer break would be ramping into high gear. With the coronavirus pandemic causing the 2020 season to be pushed further and further back into the year, announcing the split now is a very strategic move for Vettel's career.
Before the first race has ever been run, all the teams now know that a four-time champion, a veteran of the sport, and a skilled driver is available. As well, as he is contracted until the end of the 2020 season, all the teams know that he will be a free agent whenever the 2020 season concludes.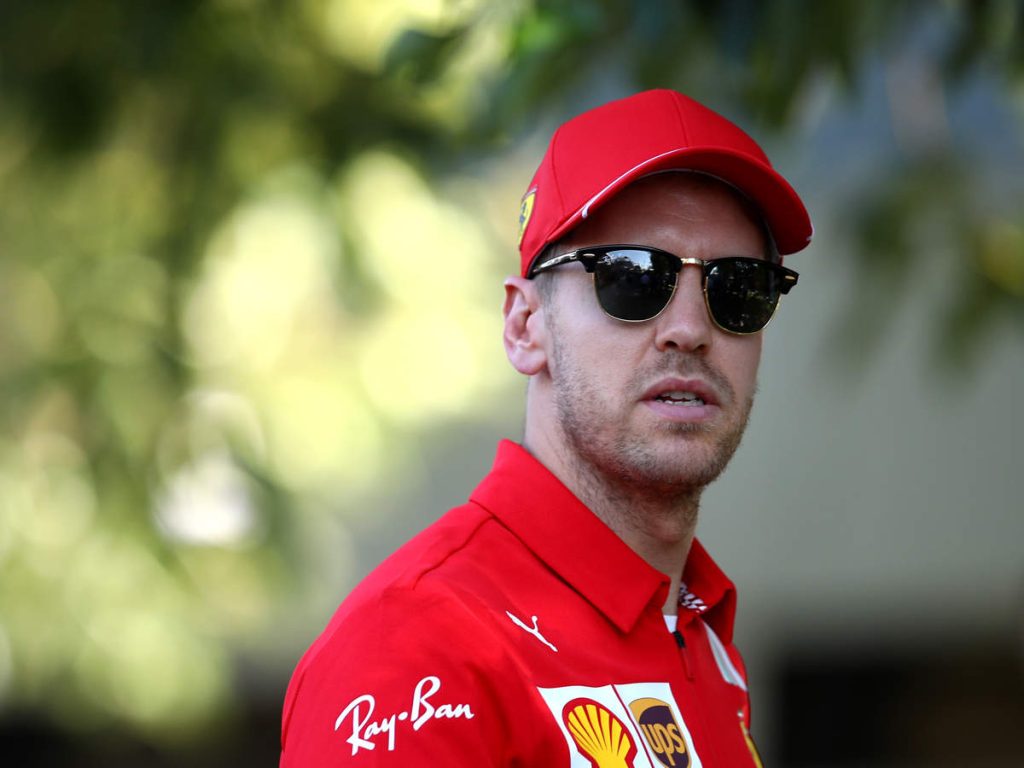 It also removes emotional pressure on Vettel. He knows he is leaving the Scuderia, but he has a guaranteed seat for the 2020 season, however long it lasts. This means he can move his thoughts from trying to be the star into providing consistent results for Ferrari, as well as showing other teams what he can still do behind the wheel of a 200 mph track missile.
In other words, this is quite literally a season-long audition. Or, as he as easily made enough throughout his career, this could be his swan song season, and he may bow out young like Nico Rosberg did in 2016 after winning the world championship.
Who Will Replace Vettel?
The question that is currently the question.
The immediate reaction from many analysts and fans was that there were two mature, veteran drivers that could back the rising star of Charles Leclerc as the next phenom, and who are currently the choices among other drivers and pundits alike.
Carlos Sainz, who has helped turn McLaren from a somewhat middling team into a strong contender that is snapping at the heels of the big three (Ferrari, Mercedes, and Red Bull). Of course, he is also mentoring the young Lando Norris into a driver with a full skillset. He is known to have a hunger for wanting to win, being able to drive from last place to third during the 2019 Brazilian Grand Prix to secure his first podium, although it came about by Lewis Hamilton getting a penalty for contact with Alex Albon's Red Bull.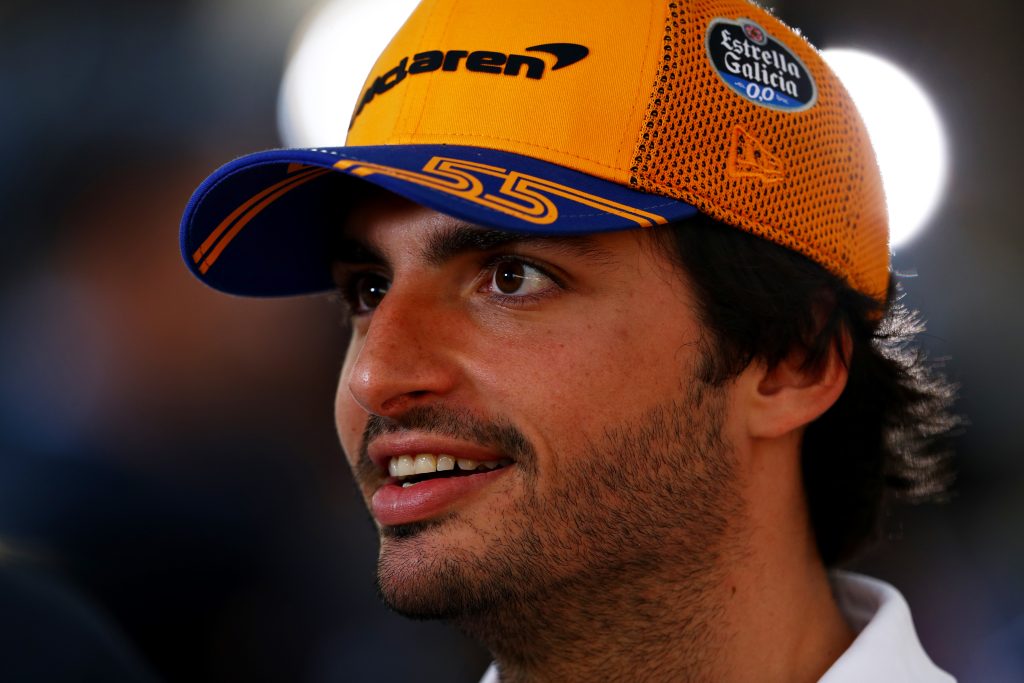 Daniel Ricciardo, known with very good reason as the King of Late Braking, and who has an almost sixth sense for how his opponents will react to his overtaking moves, demonstrated to devastating effect during his years with Red Bull. The only conflict that could arise out of this is that Ricciardo has a very thinly-veiled desire to be the star driver of a team. Despite being #2 at Red Bull many moons ago and being the mentor that developed Vettel into the star he became, he's tired of being in the shadows.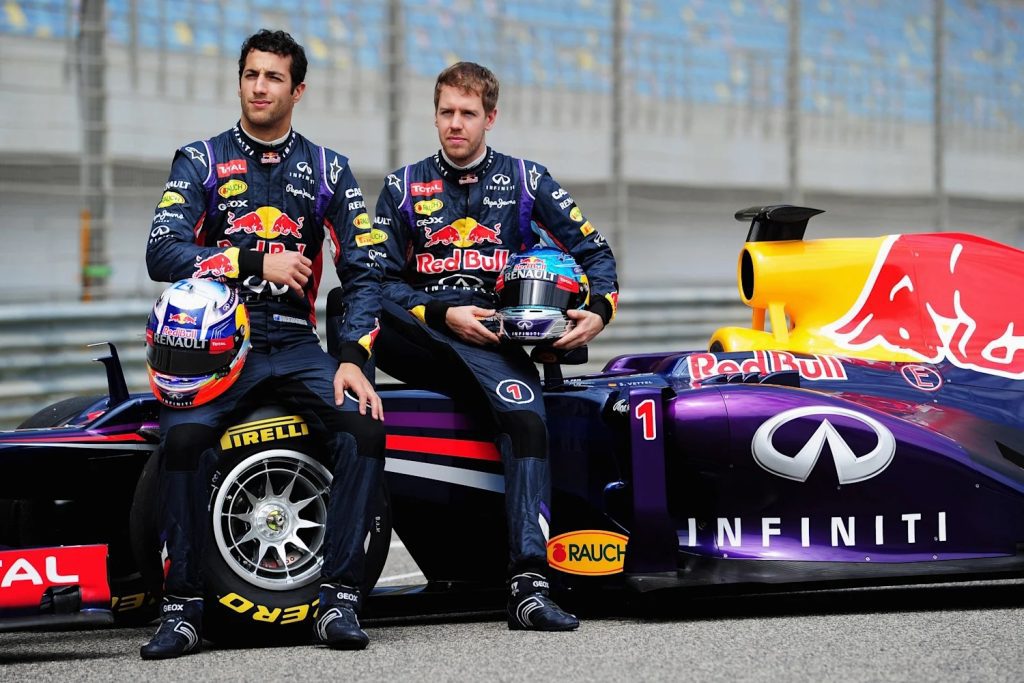 However, after a few hours, many others have come up as very viable replacements.
Despite being a Mercedes development driver, George Russell is an outside pick. He won both the Formula 3 and Formula 2 championships during his ascent to Formula 1 and is mature well beyond his years. His feedback alone during Williams' very limp 2019 season helped develop a stronger car that was showing drastic improvements in 2020 testing. The only concern is that being an extremely skilled driver himself at the start of what is sure to be a superstar career, he could clash with Leclerc in trying to be the driver at Ferrari.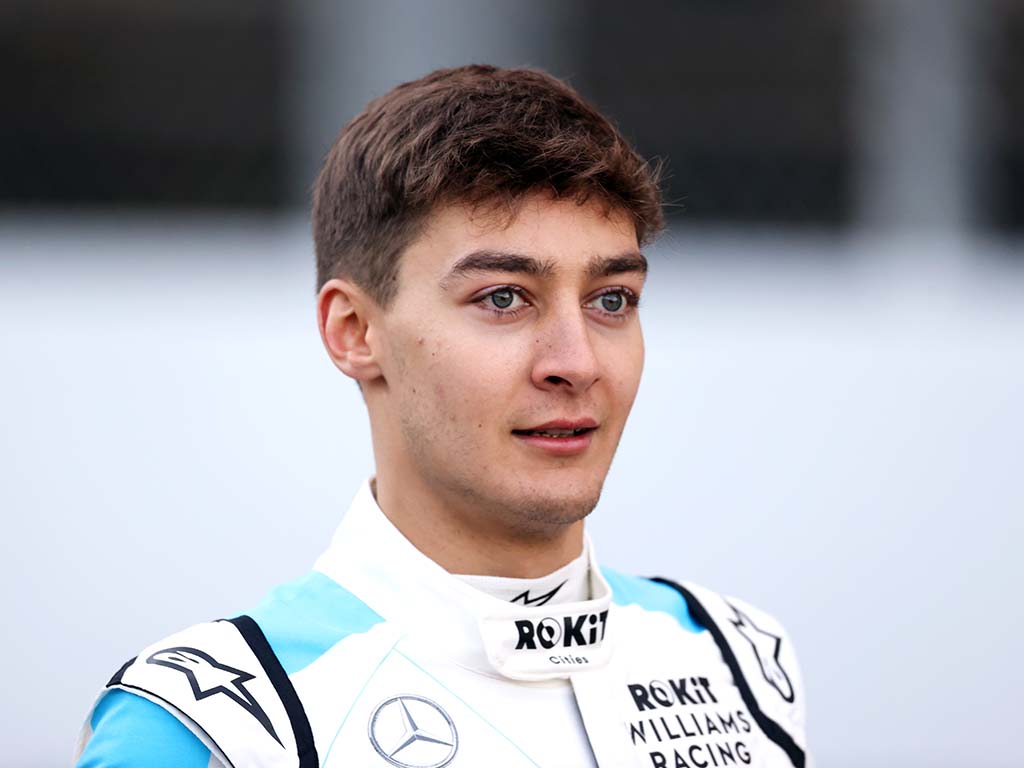 A much stronger contender is Niko Hulkenberg, the former Renault F1 driver that had an amicable retirement from the French team after 2019, but feels he stills has something to prove in Formula 1. Despite not really being a prevalent force in his latter years in F1, he is a mature driver with a very sensible head on his shoulders, and more than once in his two years partnering Daniel Ricciardo at Renault, he presented a surprisingly tough but fair challenge to the Australian star. Most importantly, he knows how to play second in a team while still scoring points for said team, and could be a valuable coach and even mentor to Leclerc.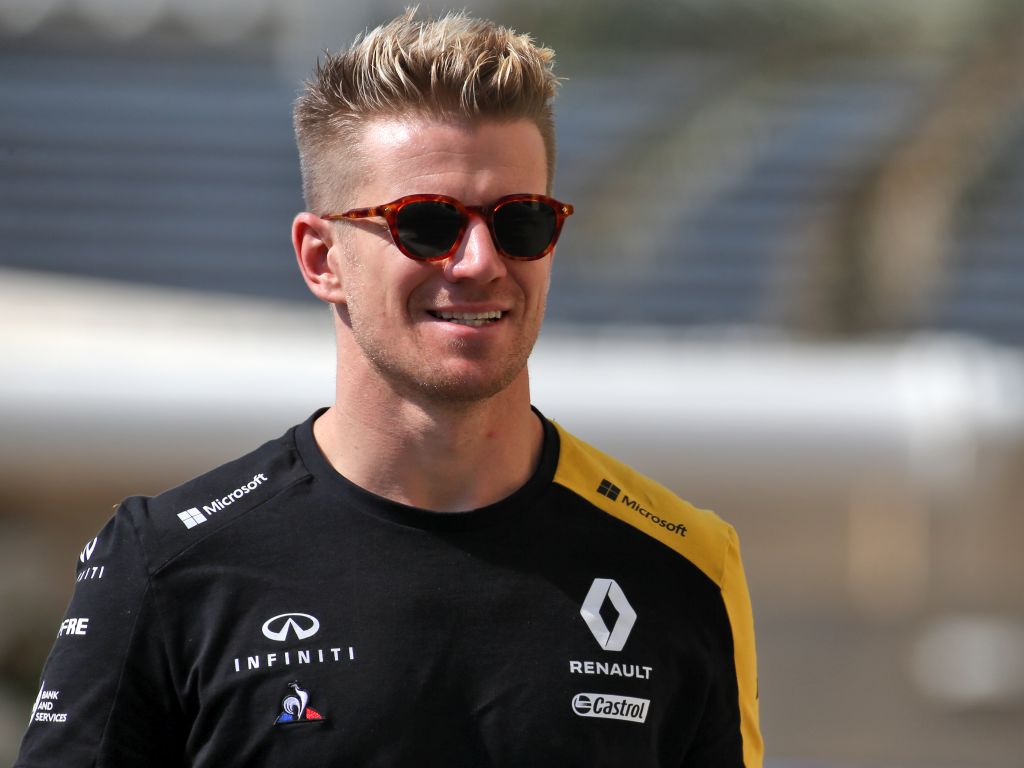 The strongest contender is Valterri Bottas. The Finn driving for Petronas Mercedes is a veteran of incredible skill and has shadowed superstar Lewis Hamilton since Nico Rosberg retired. He has shown composure and level-headedness, a very Finnish trait, throughout his career to date, and despite being a nominated secondary driver, he is not averse to pouncing on opportunities, which led to his winning several races with Mercedes.
The biggest chip in his favor, however, is that he knows when to defend a position for his teammate. During some races, he would "mysteriously" drop back from being on Hamilton's tail and would make his Mercedes just about the width of the track, preventing challengers like Verstappen, Vettel, and Leclerc from soaring past to challenge for the lead.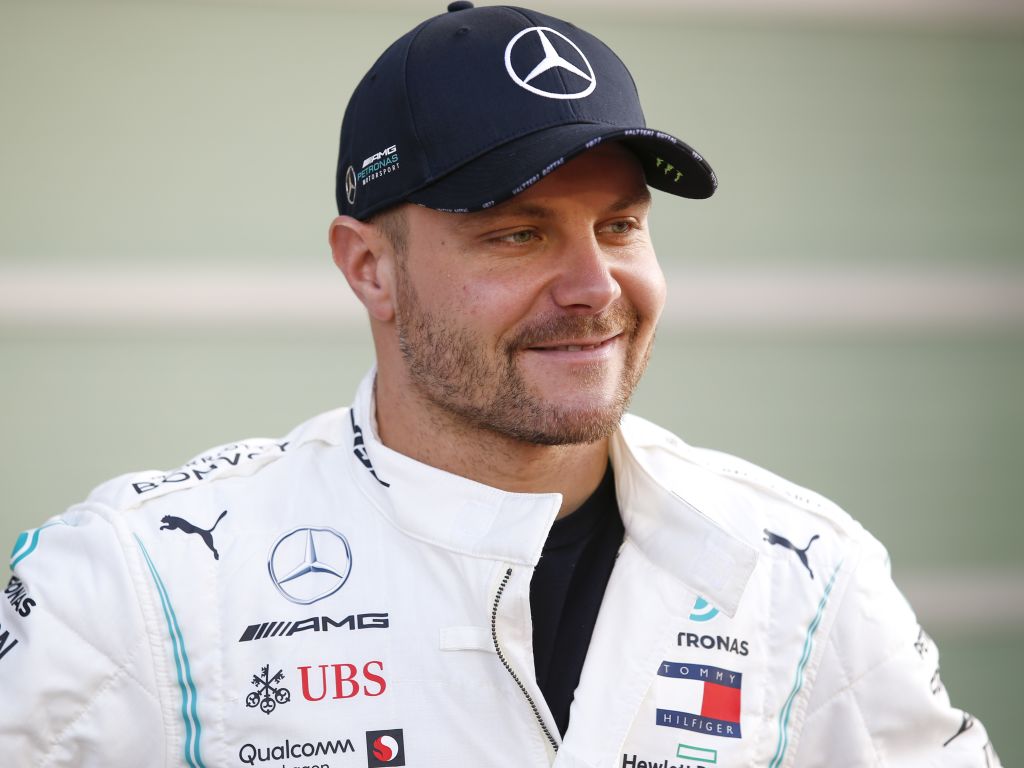 One driver not in the running is Lewis Hamilton, who last month shot down any rumors of a possible move by declaring "I'm with my dream team" with Mercedes.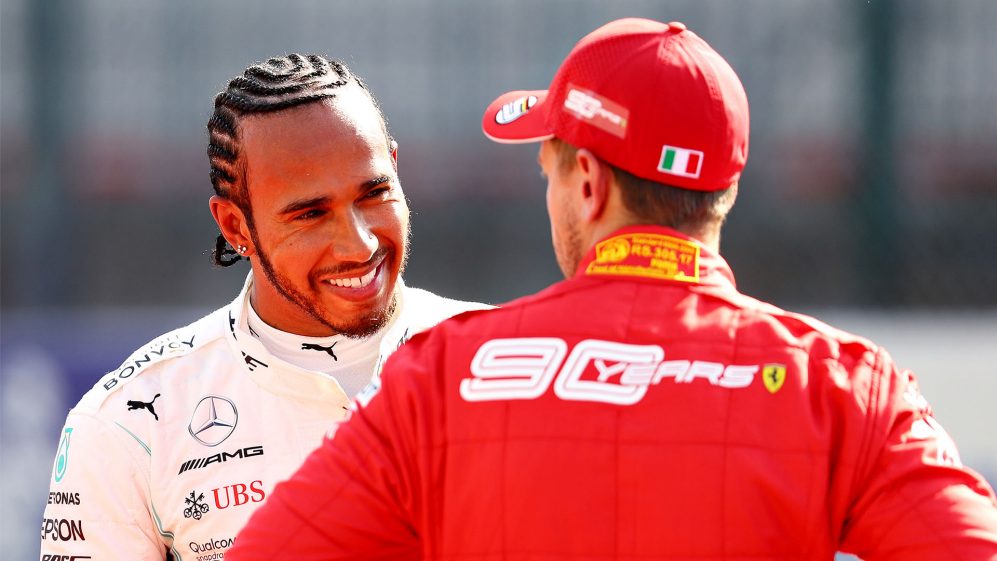 Reactions To Vettel's Departure From Ferrari
Ex-Formula 1 driver and current F1 color commentator Martin Brundle
Seb definitely talking with at least one other team so this can't be just about retirement. The release makes it clear it's not about money. It obviously can't be about this season's performance. So must be about status and controls generated from the bruising incidents of 2019 https://t.co/M5widTn75S

— Martin Brundle 💙 (@MBrundleF1) May 12, 2020
Teammate and now primary Ferrari driver Charles Leclerc
It's been a huge honor for me to be your team mate. We've had some tense moments on tracks. Some very good ones and some others that didn't end as we both wanted, but there was always respect, even though it wasn't perceive this way from the outside.
1/2 pic.twitter.com/cN0E9t3huw

— Charles Leclerc (@Charles_Leclerc) May 12, 2020
I've never learnt so much as I did with you as my teammate.
Thank you for everything Seb. pic.twitter.com/jRHEsvMYvg

— Charles Leclerc (@Charles_Leclerc) May 12, 2020
Currently the team with the most meme twitter posts, BWT Racing Point F1 (who are rebranding to Aston Martin F1 next season):
*opens twitter*

*sees @ScuderiaFerrari news*

*abandons content plans for the day*

*grabs popcorn*

— Aston Martin Cognizant F1 Team (@AstonMartinF1) May 12, 2020
The official twitter account of the Formula 1 Grand Prix of Australia:
Which driver looks better in 🔴? #F1 pic.twitter.com/rlGofvNdcG

— F1 Australian Grand Prix (@ausgrandprix) May 12, 2020